Last Wednesday's working party included an optional visit with RSR colleagues to the Commercial Vehicle Museum at Leyland, which was very much enjoyed by those who went. Some went off afterwards to review the learning points from the visit in one of the local hostelries (!) whilst others returned to Preston to continue their work on the FRT's current projects.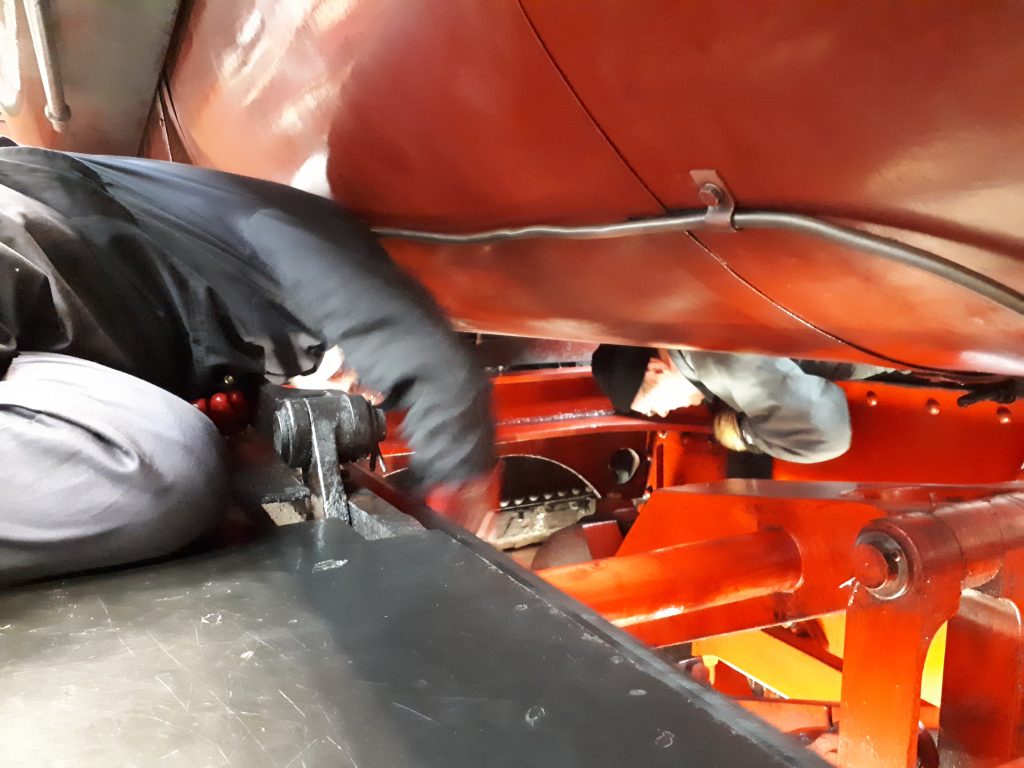 A great deal of progress was made on both Wednesday and Friday with the thorough clean being given to Cumbria. Roger, Phil Bell,  and John Dixon have concentrated their efforts on the frames, motion and brake rigging whilst John Davis worked on the wheels.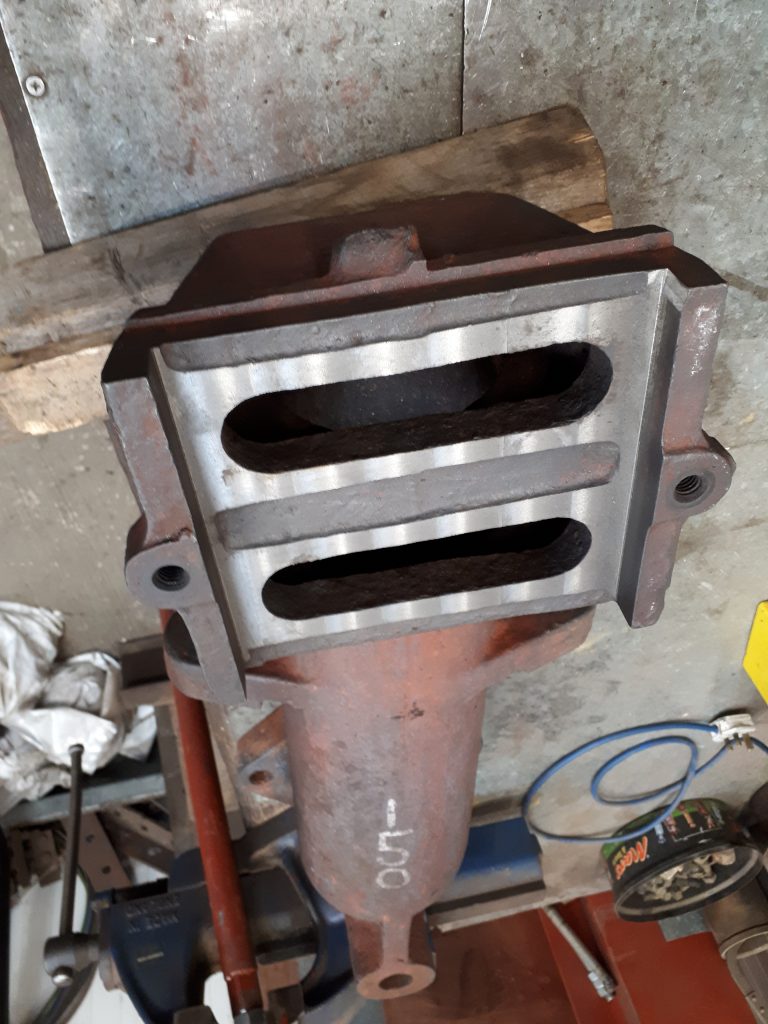 Matt Jervis had successfully removed the 'J' pipe from the boiler which was subsequently machined by Bill Norcross.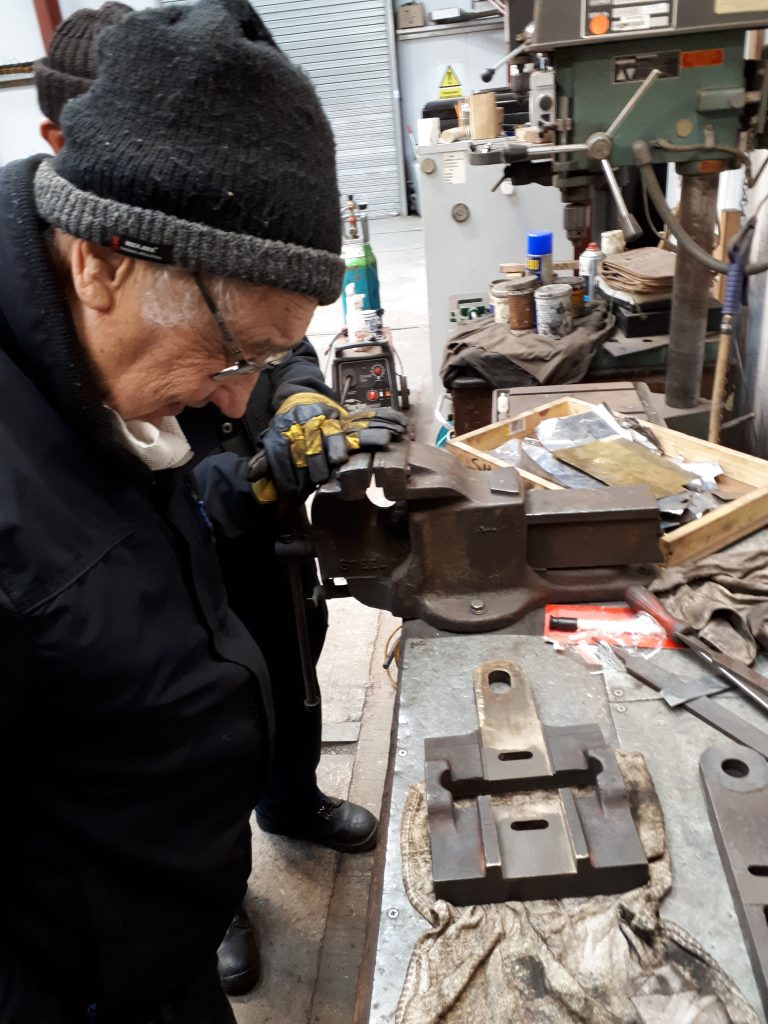 Bob and Tim spent all their time on Friday (strictly limited number of tea breaks!) in their efforts to produce flat polished surfaces on both the regulator valve and 'J' pipe faces. Keith had kindly manufactured a flat steel plate to size with which to apply the carborundum paste although one or two high spots on the cast iron 'J' pipe needed some rather more aggressive attention! The task is still quite a way from completion and more work is planned for this next week.
Over at Embsay, Matt has successfully reamed and tapped out the three stay holes on the backhead of 5643's firebox. On Saturday he then fitted and caulked up the  new stays, which had conveniently arrived at Preston on Friday. A working party is planned for next Saturday during which it is hoped to conduct a washout of the boiler after which, if all is well, a warming fire will be lit in anticipation of a steam test next Sunday.
And as usual, there was further work this week on Fluff, with Howard making an additional visit on Friday to surprise us all!