Just a very brief Bank Holiday update for you.
More work was carried out on FR 20's engine frames, including the chipping away of loose concrete on the cylinder block by Phil Scales.
Alan spent some more time investigating Cumbria's left hand clackbox to try and eliminate any showing of steam at the injector tail pipe. It is proposed on Wednesday to re-pack the left hand piston gland, which started to blow over the RSR's Steam Gala, before conducting another steam test. It is expected that Cumbria will be then heading off to Embsay shortly to join the FRT's 0-6-2T 5643 for the season.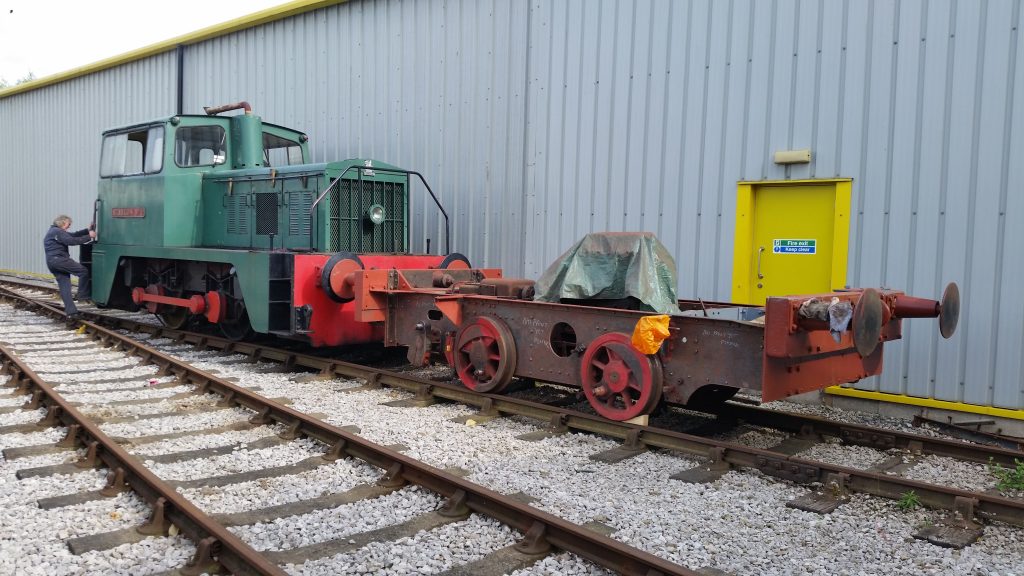 Ade and Mike set about moving 0-4-0DM Fluff last Wednesday afternoon in order to position it over the pit. Stanlow was brought around from the running shed and, after a complicated set of moves, Caliban's boiler was moved out of the shed and then Fluff took its place.
This should enable the engine to be lifted for overhaul.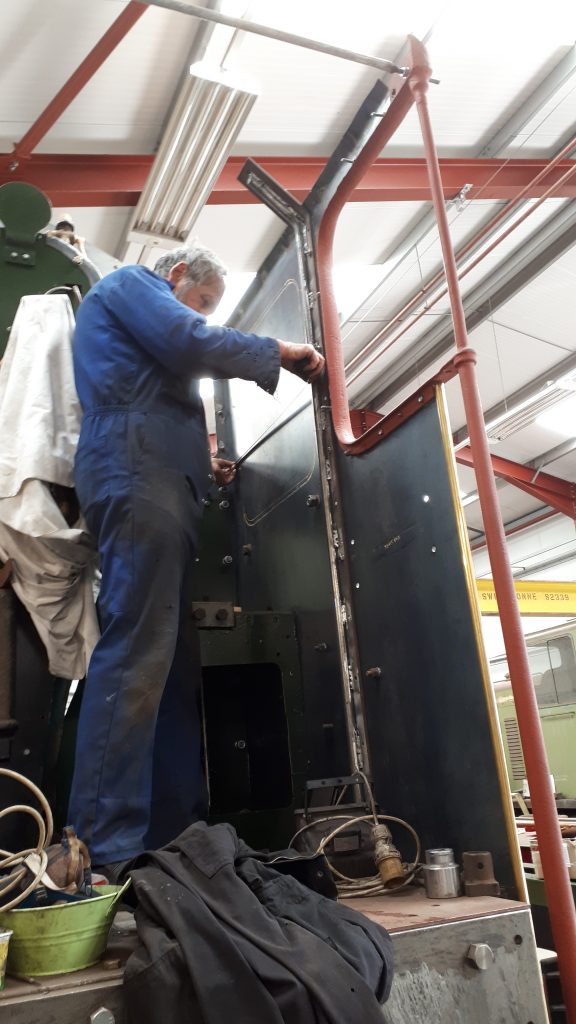 As ever, Keith has been busy with Wootton Hall and is seen here measuring up the cab.
We must mention the sad news that Fylde based folk singer, Alan Bell, passed away a week last Thursday at the age of 84. Alan wrote many fine songs, including the much-covered "Bread and Fishes", and was Director of the long running Fylde Folk Festival, to which the FRT supplied sound personnel and equipment for 17 years, which in turn helped the Trust's coffers. Alan's funeral is at Carlton crematorium at 10.30 this Friday.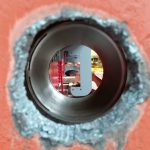 Finally we cannot go without resolving the mystery photo from 7 days ago!
Mike Rigg's shot was taken through one of the holes made in Caliban's buffer beam to enable the cylinders to be re-bored.