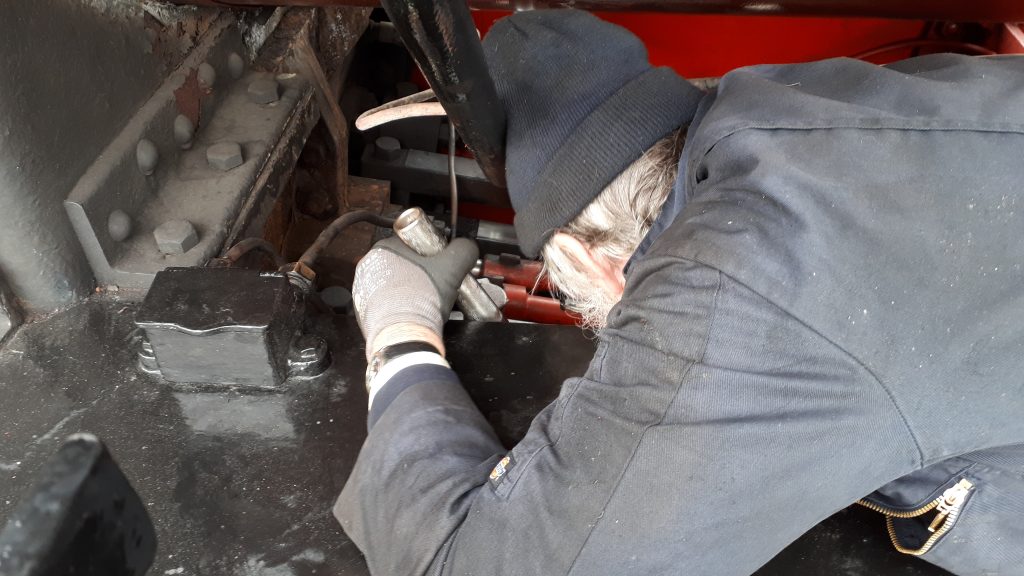 Ade got up bright and early again last Wednesday to put Cumbria over the pit at Preston before putting a small fire in the firebox ready for a test steaming. Alan and Tim then dismantled the left hand piston rod gland and found the metallic packings to have fragmented, confirming this as the cause of a steam leak when the loco was under load. Soft packing material was located and fitted prior to steam being raised to maximum. Tim and then Ade took Cumbria for trips up and down the yard in order to test the new packings and the steam brake before Ade loaded up the spare springs.
Friday saw John Davis and Phil Bell descend on Cumbria to clear the coal bunker and to give it a final clean and polish. Tim meanwhile removed the lubrication pipes to the piston rod and valve spindles to be cleaned out. The oil pots were replenished with fresh oil and the trimmings cleaned, primed with oil and replaced to give a steady satisfying drip of oil over the rods and spindles.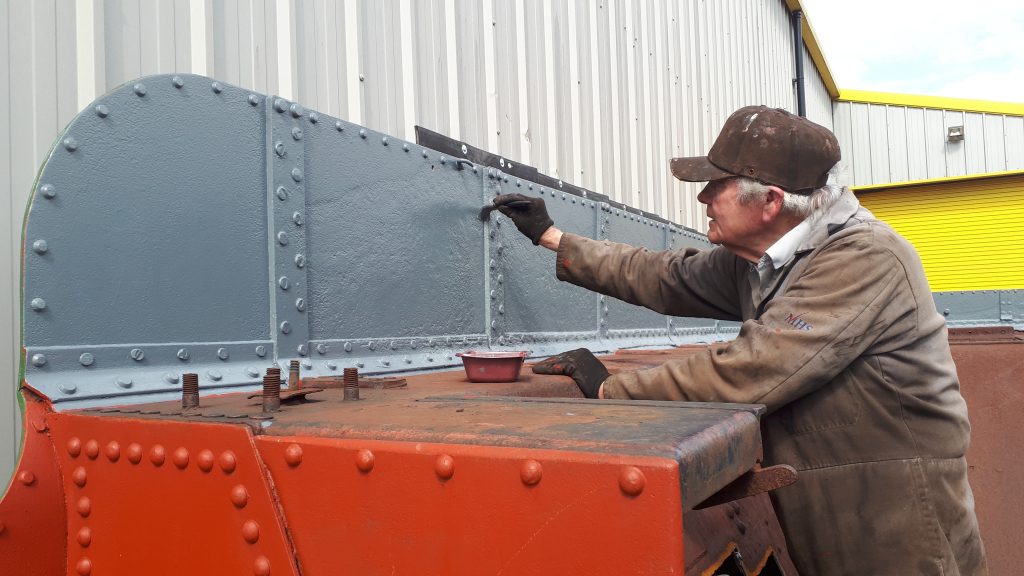 Work has again continued on Fluff, FR 20 and Wootton Hall. Fred is seen here painting Wootton Hall's tender tank in between heavy showers of rain. News from Leicestershire is that machining work on the wheelsets for Caliban and the tenders for Wootton Hall and FR20 has been completed and arrangements are now being made for their return to Preston. One of the additional tasks undertaken was removing a score from one of the crank pins on Caliban's wheels. Jeff at CMS Cepcor kindly sent us this short video of the crank pin being machined – click on this link to view.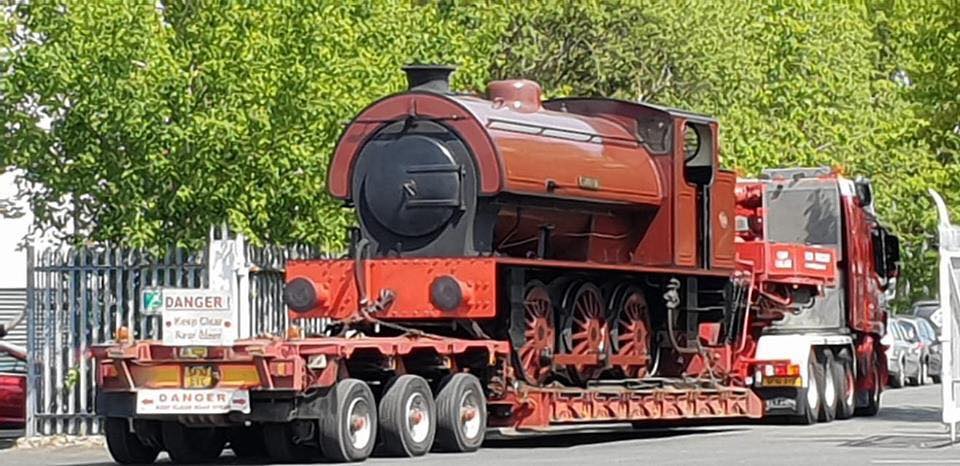 Today saw Cumbria loaded and despatched to Embsay where it will join the Trust's GWR 0-6-2T No. 5643.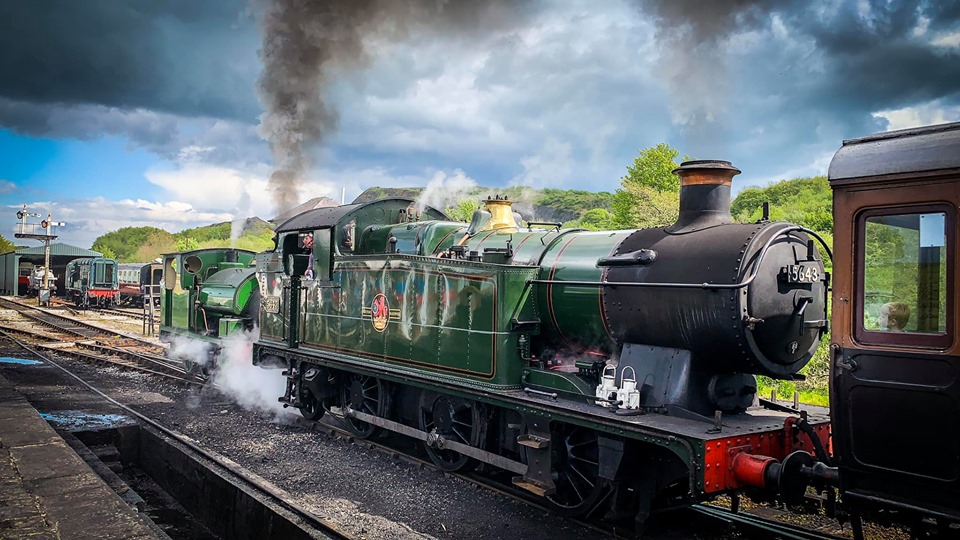 We show here a photo of 5643 double heading with Illingworth, also a recent temporary resident at Preston, courtesy of the Embsay Locomotive Department Facebook page.