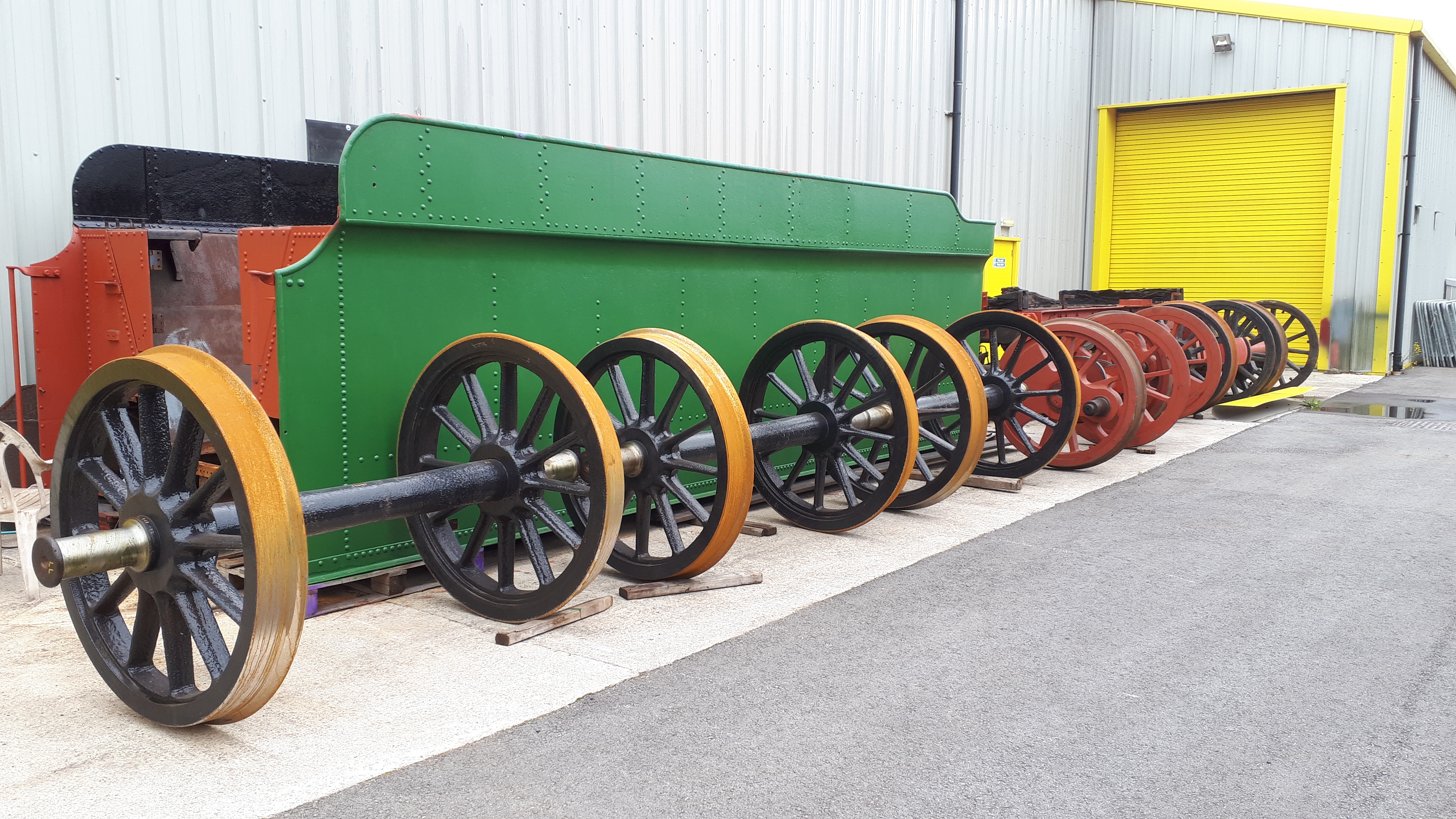 As reported in last week's blog, the seven wheelsets that were sent away for machining have returned and the photo shows a grand line up outside the FRT shed with the new tender tank for Wootton Hall in the background.
Left to right are the three wheelsets from the Hall's tender, Caliban's two wheelsets and then those for FR 25 which weren't sent away.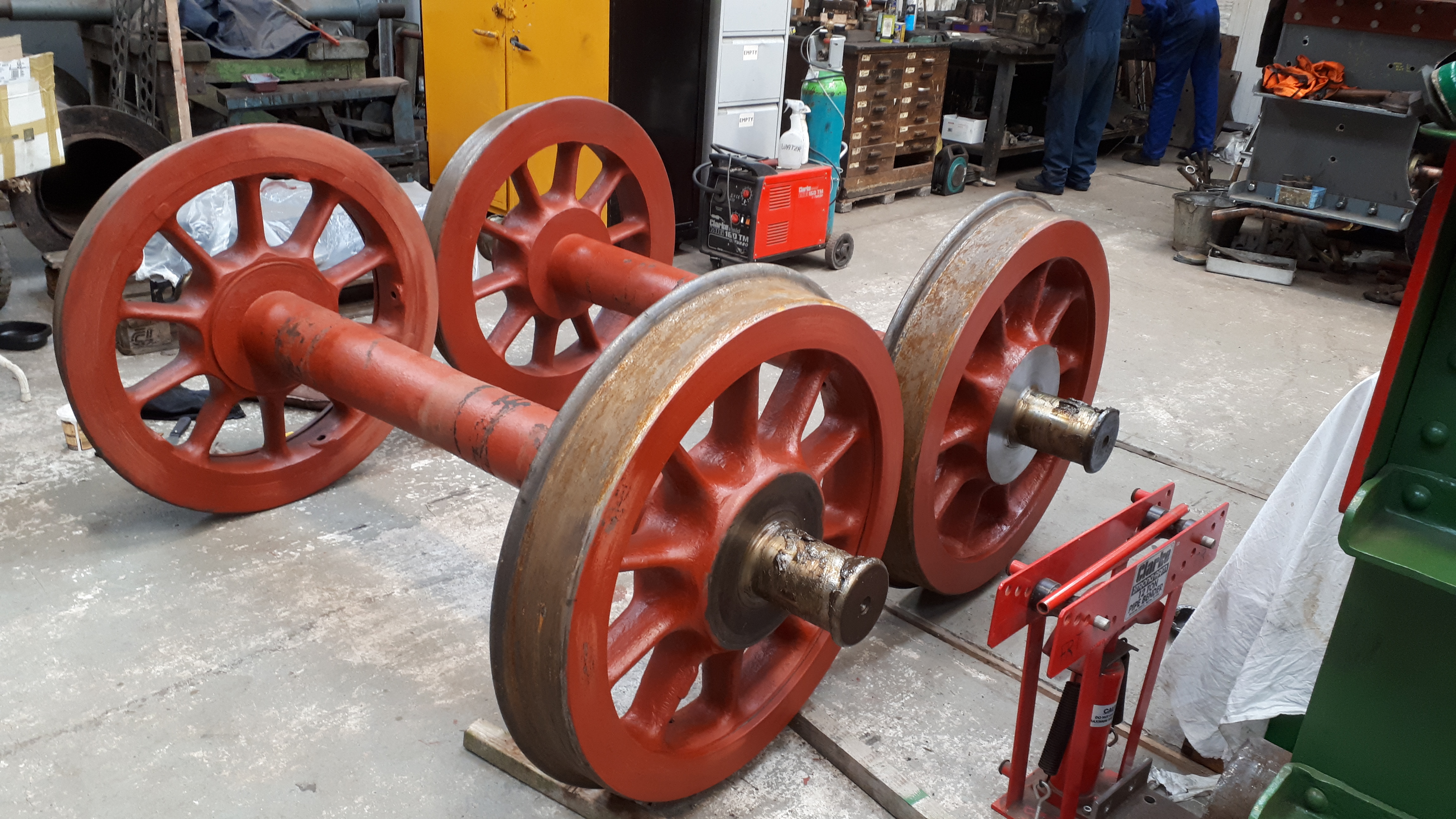 Inside the shed were FR 20's newly machined tender wheelsets which were being readied for painting.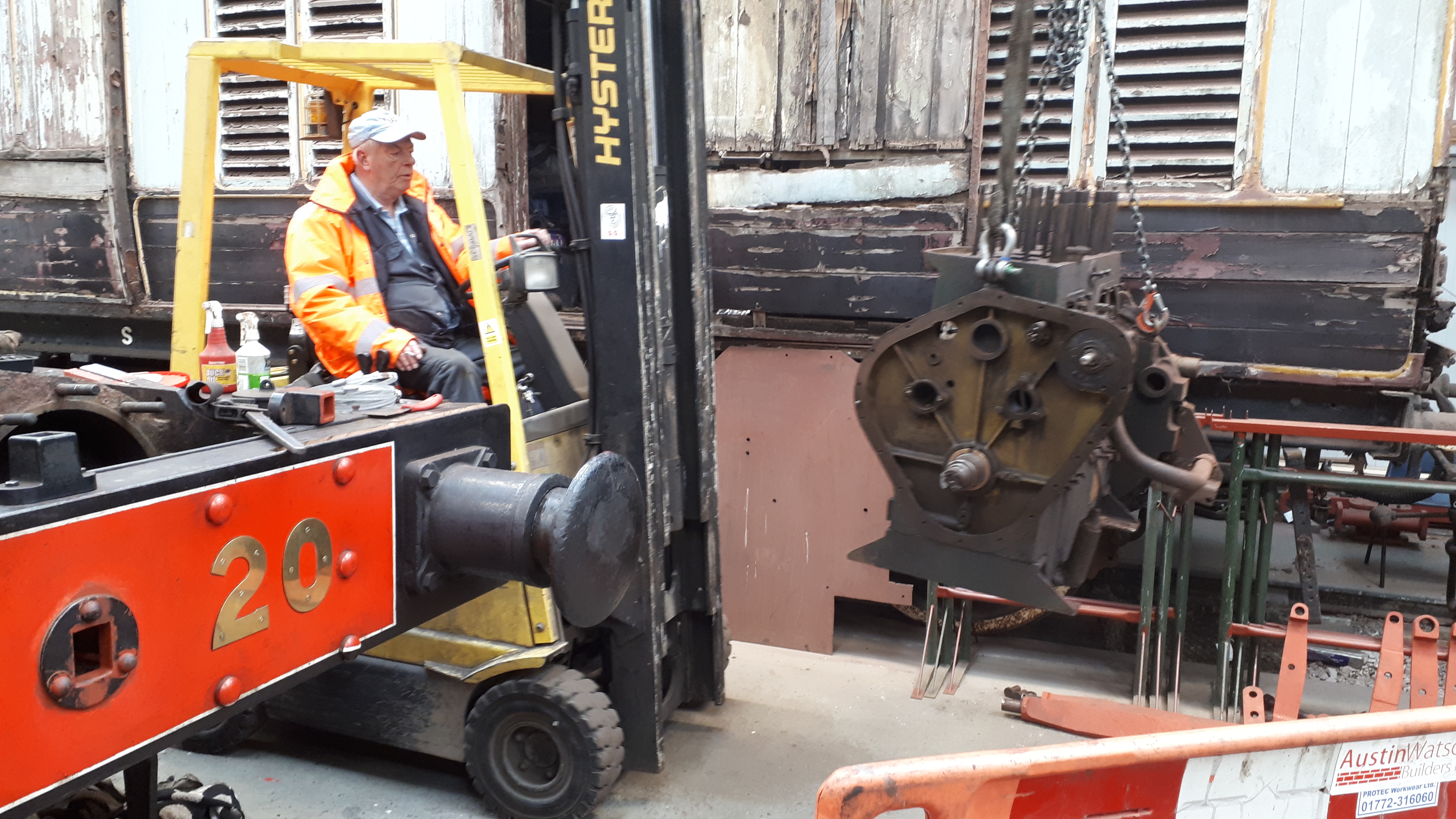 Wednesday saw Fluff's engine removed from its frames to the RSR workshop for overhaul. It was a tricky operation in confined spaces so hats off to Alan Vernon who is seen here reversing the fork lift truck back down the shed after the successful lift.
The engine-less frames looked pretty rusty but it wasn't long before members started to attack the rust ready for preventative paintwork to be applied.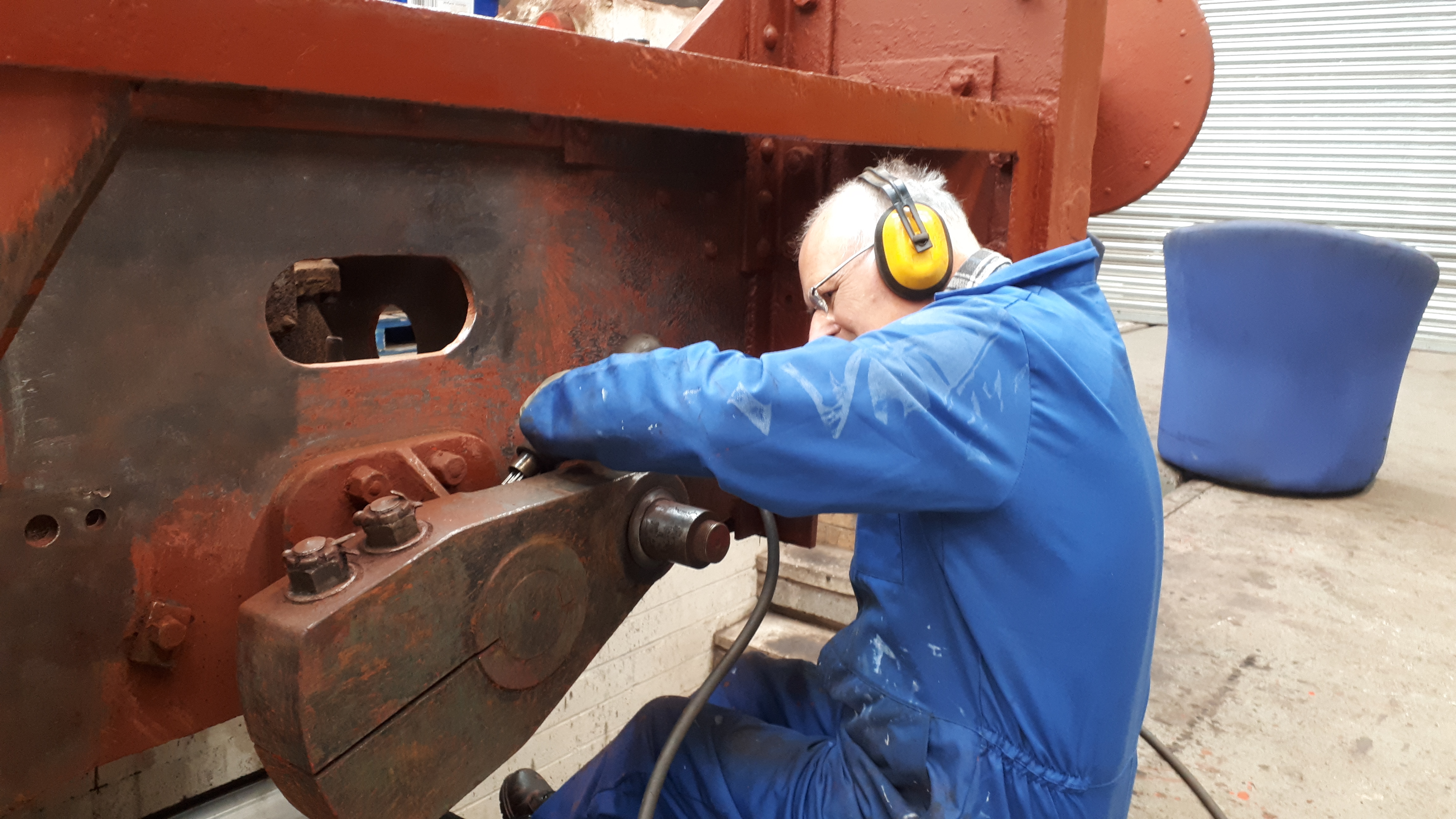 Phil Scales was attacking the rust on the outside of the frames with a needle gun on Wednesday.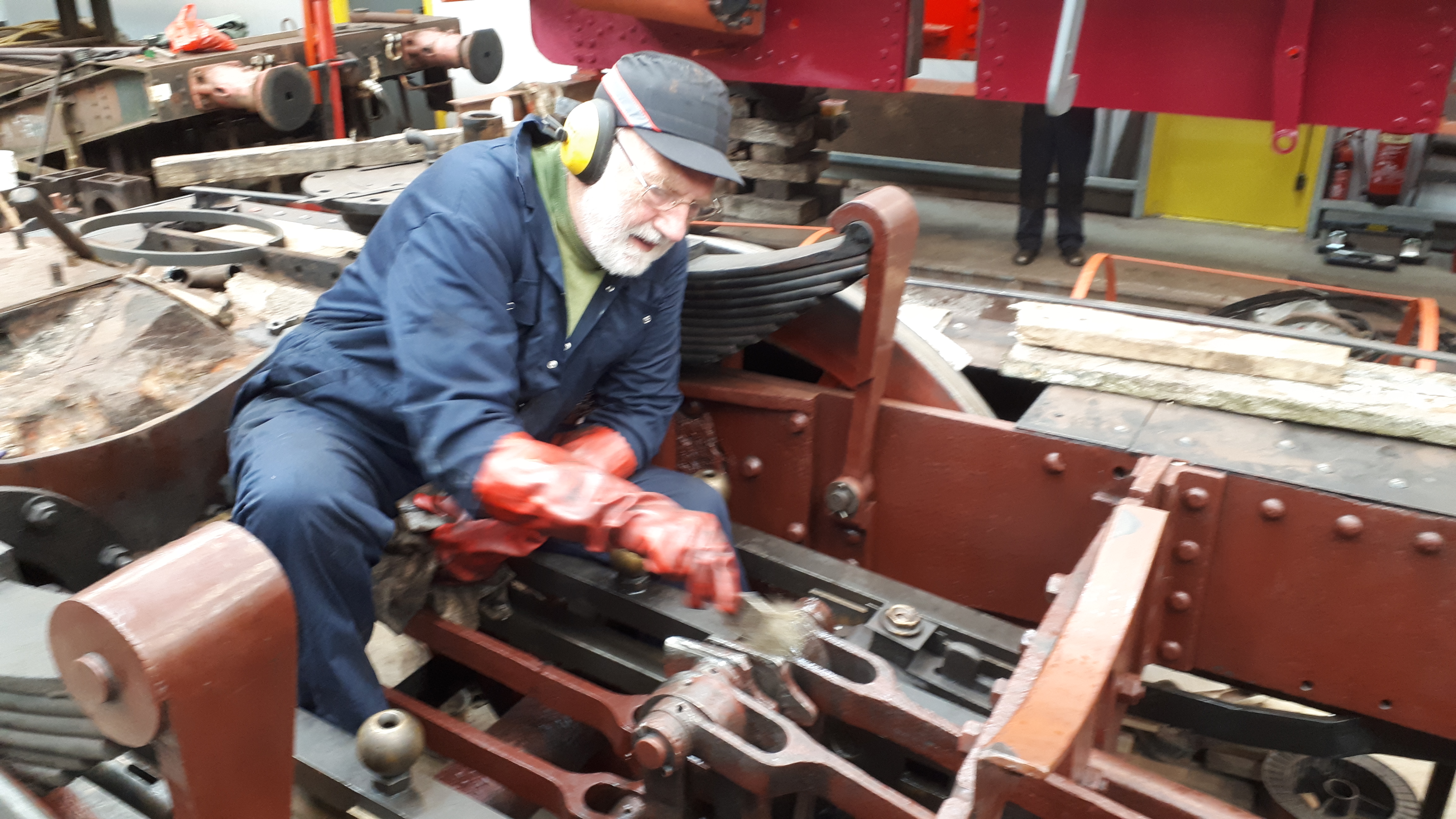 Meanwhile Phil Bell was to be seen cleaning FR 20's motion.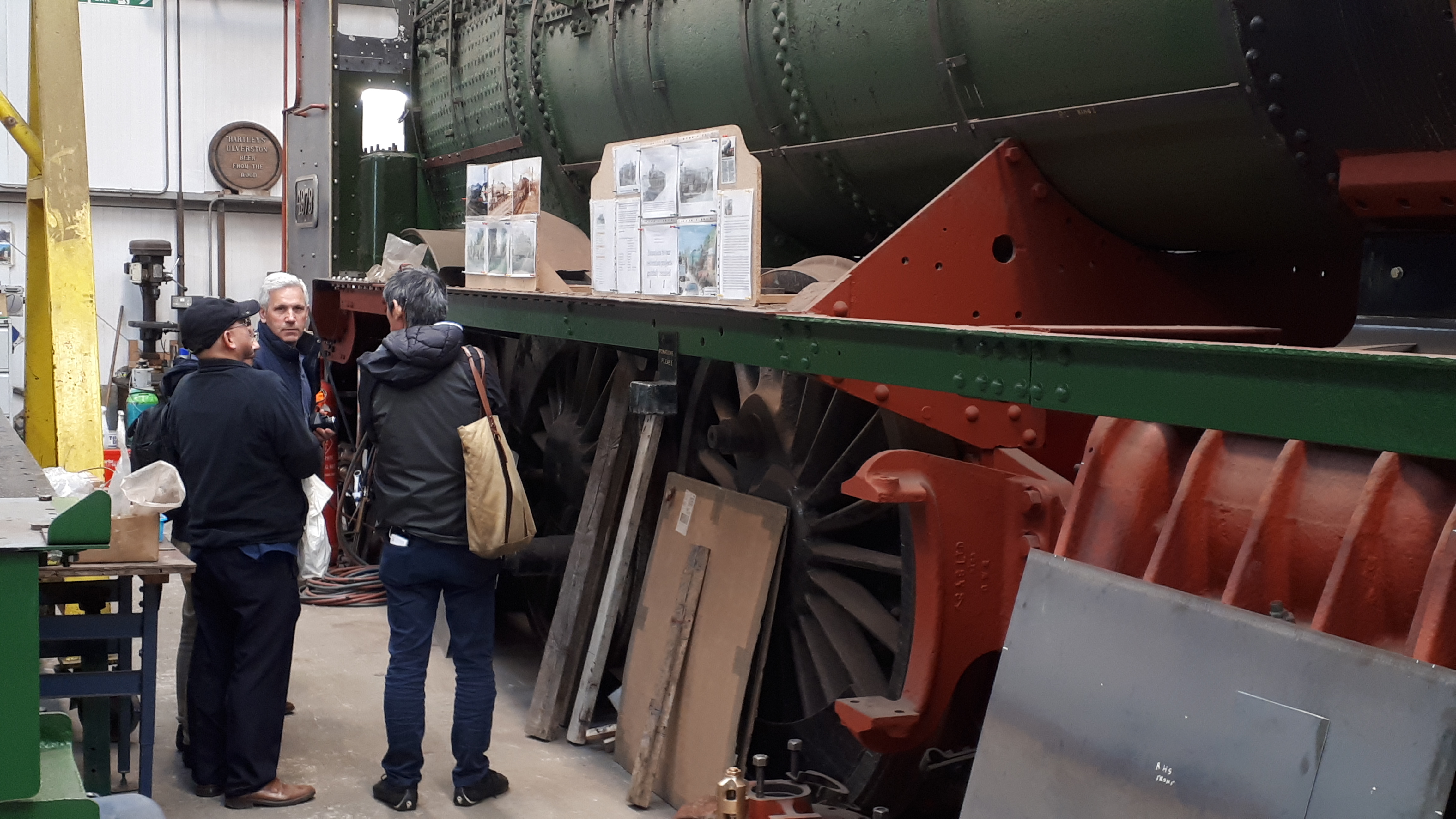 Steve Davies, former director of the National Railway Museum paid us a visit on Wednesday with a Japanese party who are in the process of building a old replica train back in Japan. They had spent the previous day at Embsay and been hauled there by the Trust's 'Austerity' Cumbria.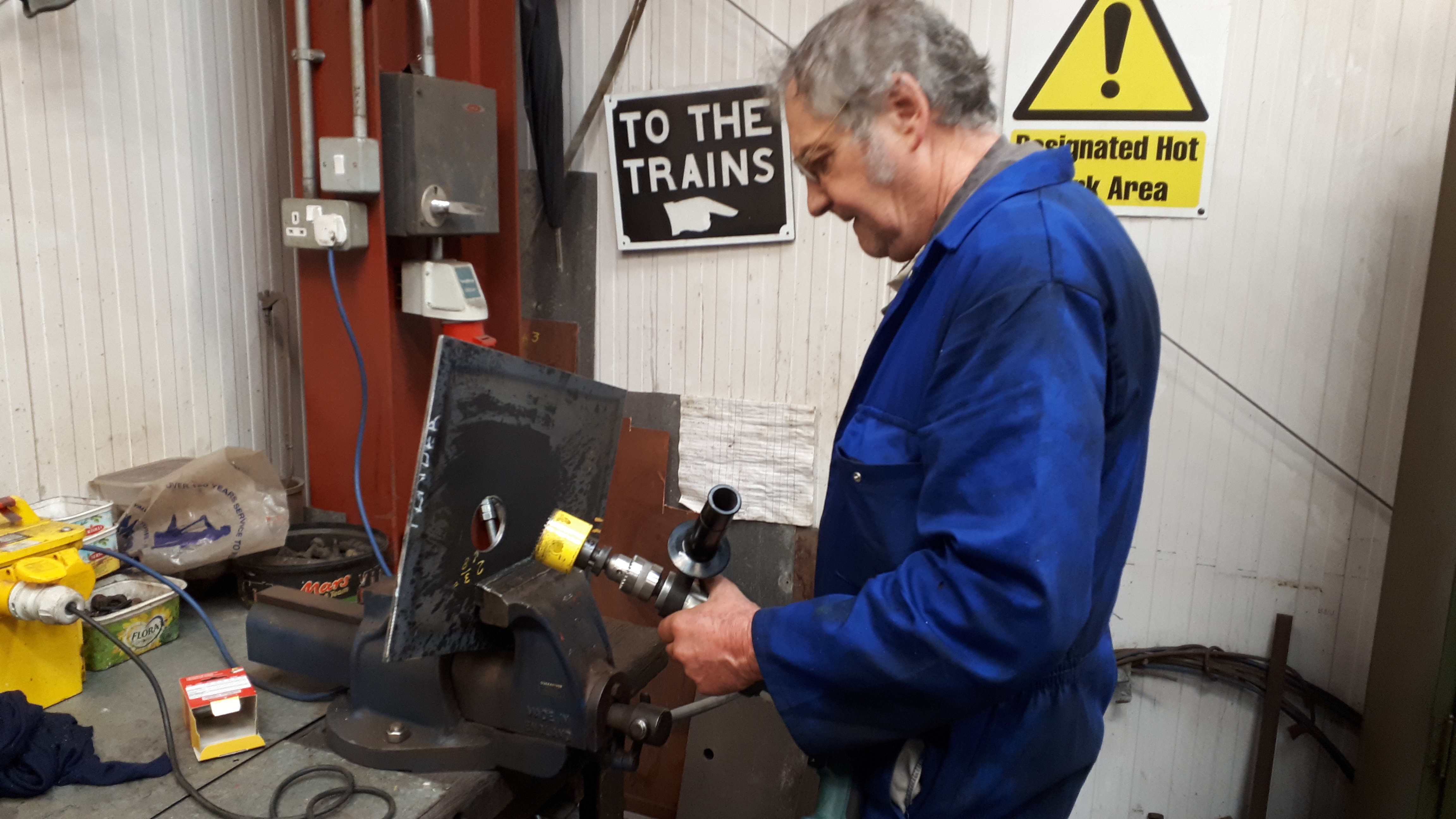 Keith was busy making up a new piece of plate for Wootton Hall's tender tank.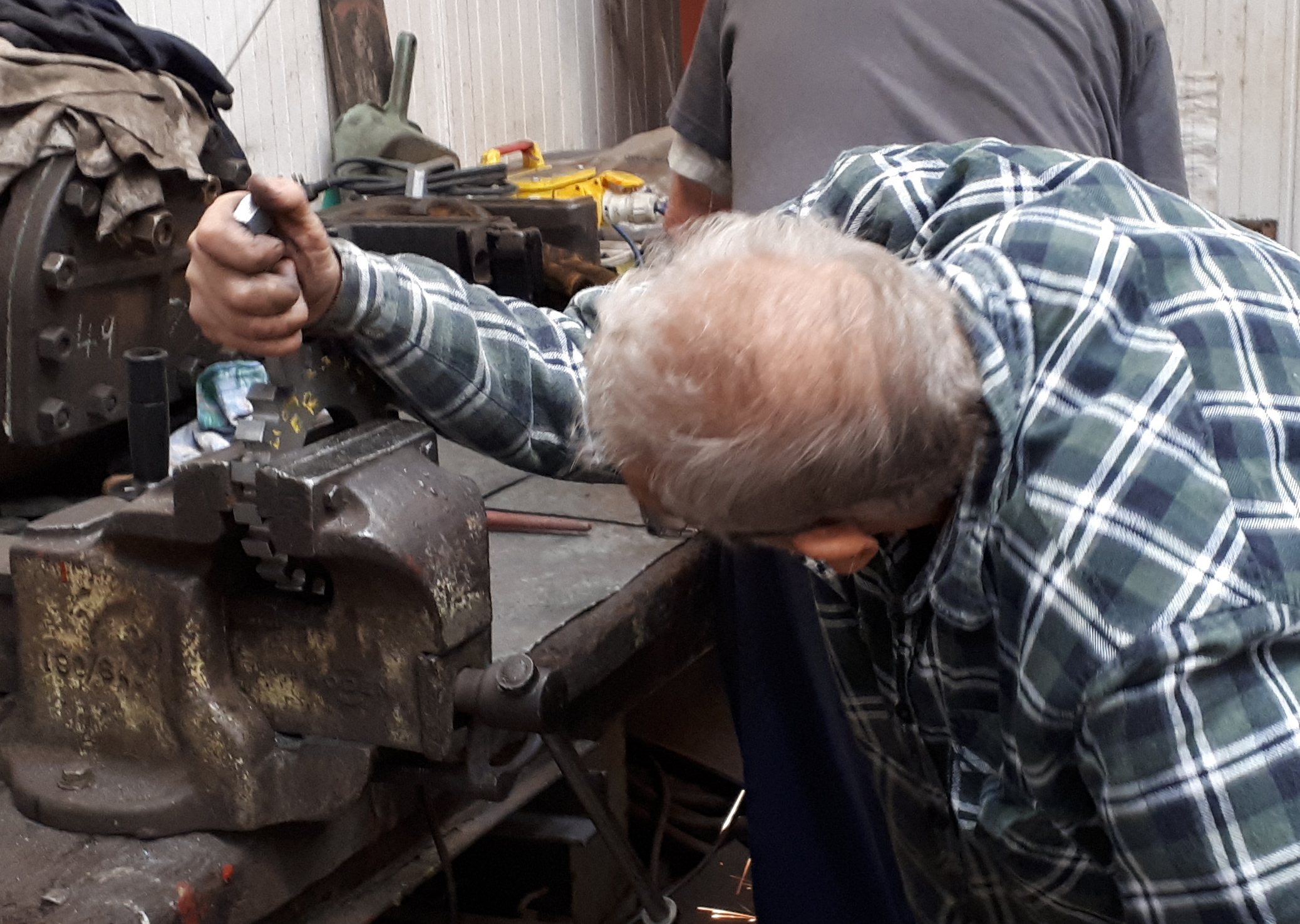 On Friday Bob Thomson was working on a component for Wootton Hall's new reverser.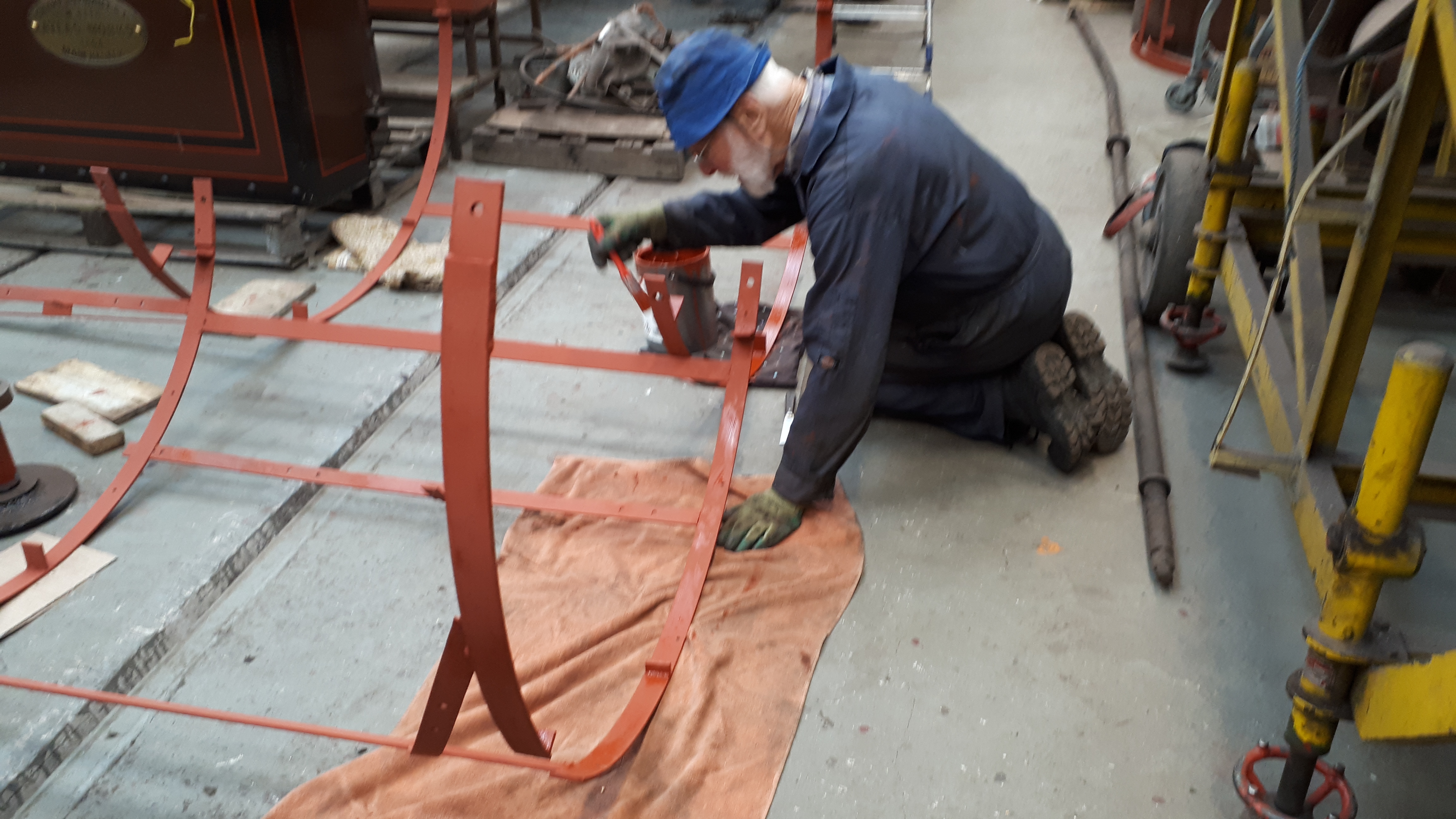 Roger Benbow is seen here continuing his work on painting the crinolines for FR 20.
Over at Embsay the washout and maintenance work for 5643 has been proceeding. Keith and Fred completed the main washout work on Saturday, which itself proved to be a washout and caused our volunteers to get very wet! 5643's boiler has now been boxed up and filled with water, but Keith will be heading back to Embsay again on Thursday to attend to some maintenance issues in the smokebox.
Whilst at Embsay this week, Keith learned the sad news of the death in April of Charles Boylan at the age of 65. 'Big Charlie' as he was affectionately known came to Haverthwaite in the late 1970s with a group from Embsay and subsequently went on to be employed at Haverthwaite before working at the Dolly Blue Mill. He then joined the Cumbria Police up the west coast before transferring to the British Transport Police at Preston. On retirement he became a teaching assistant. Charles had continued to volunteer at Embsay, with the P Way Gang, but also confessed to having played Father Christmas on the Santa Specials. Charles was a big affable guy with a great sense of humour and we are sure that he will be missed at Embsay. Our condolences go to his wife Christine and family.