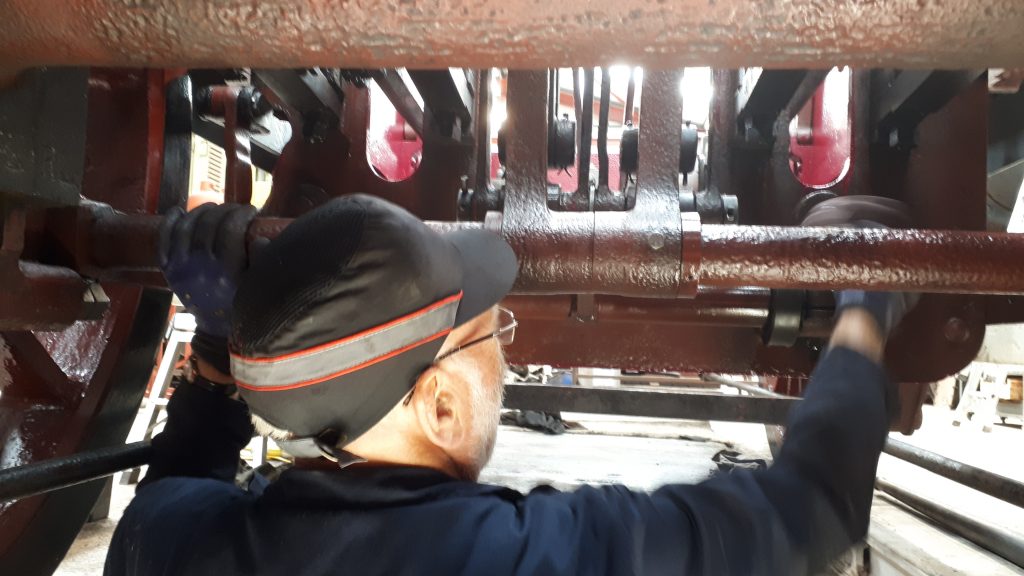 Work on cleaning and painting FR 20's frames and motion continued this week. Phil Bell made use of the pit to clean up under the motion.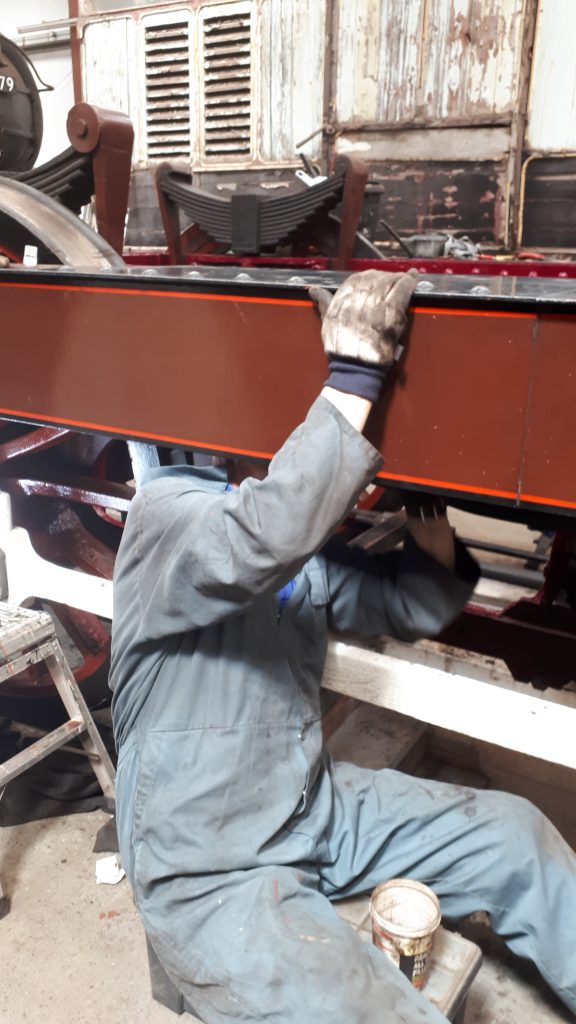 John Dixon, the seemingly headless man, painted under the running board, with Roger continuing the process on Friday.
Tim lined out the tender wheels.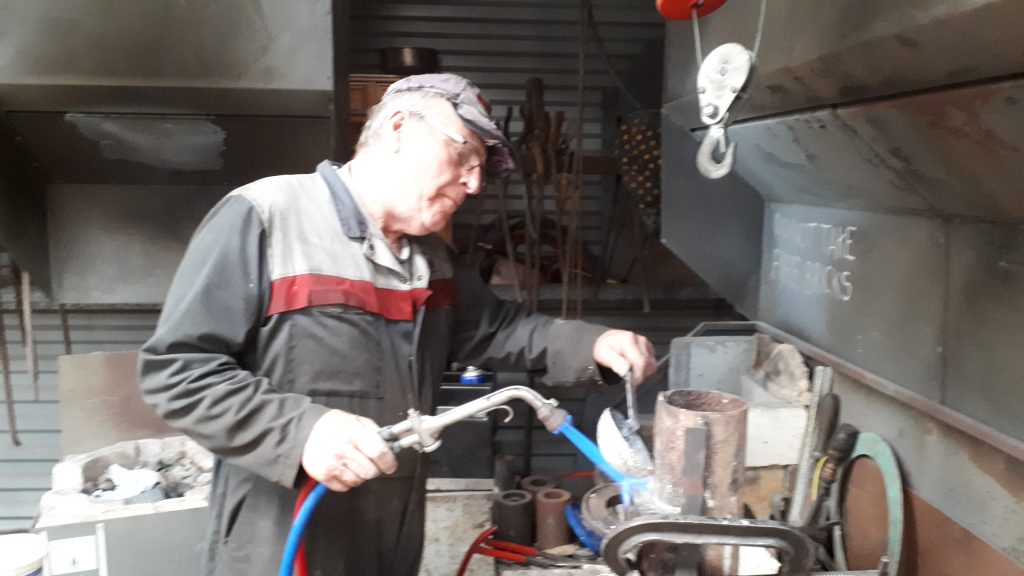 Jimmy Dutton took on the task of white metalling the tender bearings and is seen here pouring the white metal and with a finished bearing.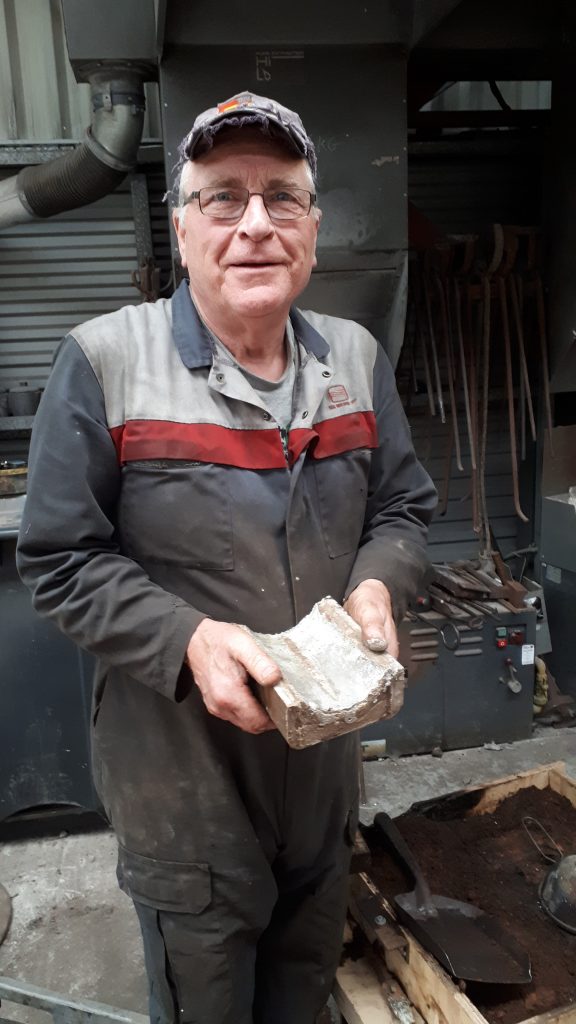 We were hoping that Bill Norcross would be able to start machining the bearings, but he appeared on Wednesday to relate a sorry tale of falling down an embankment and into the river by the cricket ground at Sedbergh where Lancashire were playing Durham in the County Championship. Fortunately he survived the ordeal but will be off for a while whilst his cracked ribs recover..! We wish him a speedy rceovery.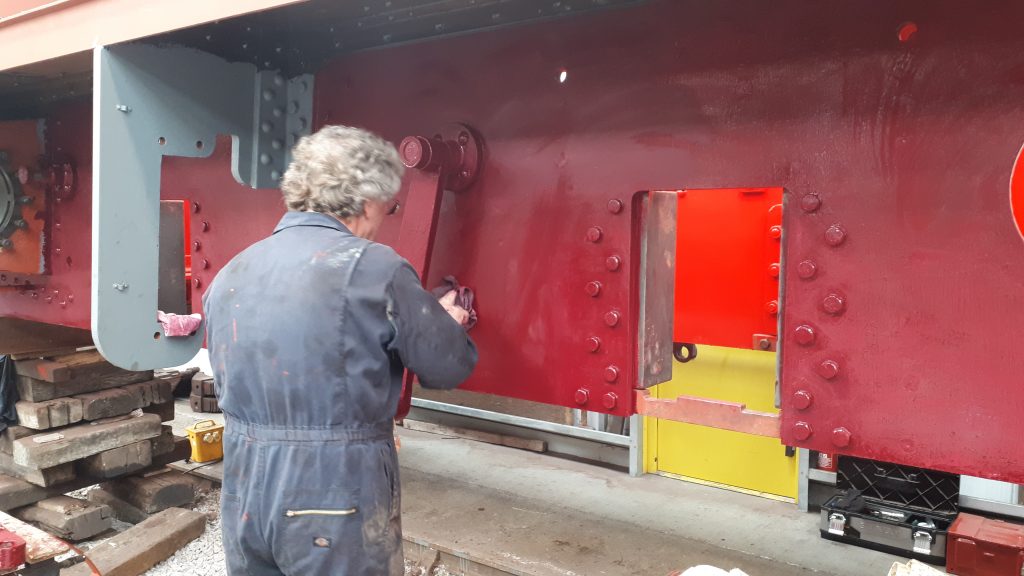 Ade continued to clean and prepare Caliban's frames for the next coat of paint.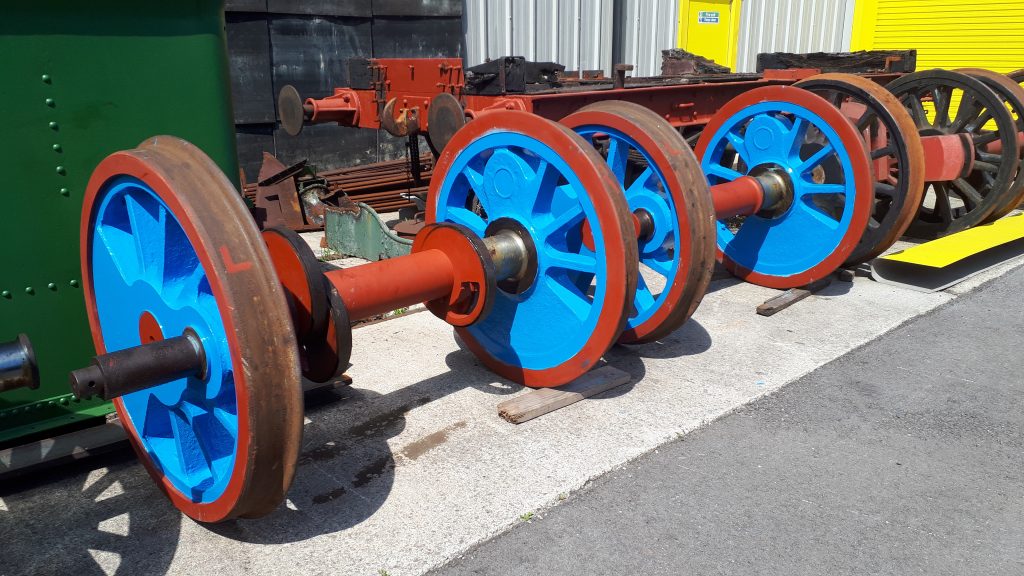 Outside, Fred and Tim unveiled on the wheelsets the 'Pacific Blue' paint shade that will adorn Caliban when completed.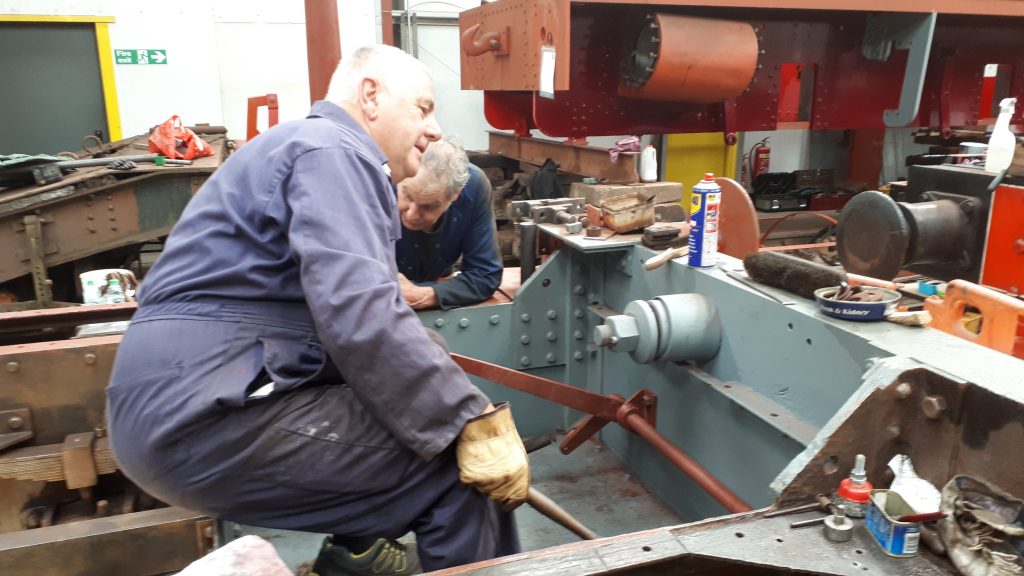 Finally, some unexpected news this week is that some components have actually been put back on Fluff! John Davis can be seen here with the clutch control mechanism which has been re-fitted after attention.