A short blog this week to keep you updated before some of us join in the school holiday rush to the seaside.
Firstly, don't forget the Annual General Meeting which takes place in the FRT shed at Preston tomorrow (Tuesday) evening commencing at 7.30. Don't forget to bring your copy of the Trustees' Annual report and Accounts and, even if you don't fancy the agenda, it is worth turning up for Alison's sandwiches and cakes!
It was more normal business last week in the shed at Preston, with further work on painting Caliban's wheelsets and also a start being made on the task of lining out FR 20's driving wheels.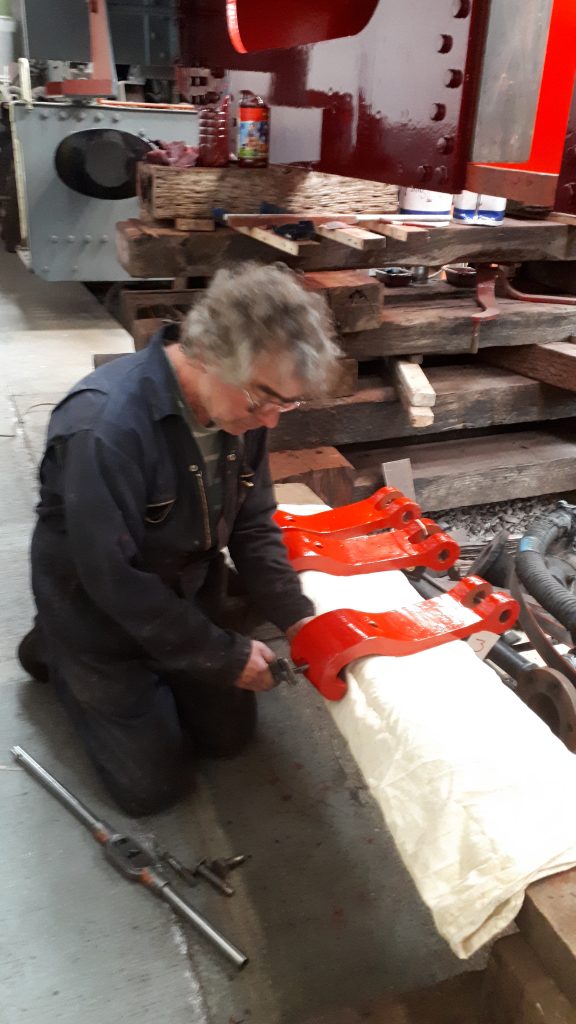 Ade can be see here studiously tapping holes on the top of Caliban's spring hangers to remove any traces of paint.
John Dixon continued his work on sorting the niggling loose bolts on FR 20's running board whilst Phil Bell applied more undercoat paint to the motion. No doubt we'll shortly have to move the engine forward a few feet in order to attend to those parts of the wheels and motion that cannot currently be reached.
Alan took the opportunity to explore the 'J' pipe on FR 20's boiler to evaluate whether there was any need to remove it.
Howard, John Davis and Phil Scales have continued work on Fluff, with more primer paint being applied to the inner frames and more progress on repairing some of the components. Keith has also been busy repairing Wootton Hall's tender tanks.
There is no plan for a blog next week owing to the aforementioned holidays. And talking of holidays, we include below a couple of snaps from Paul Balshaw who is visiting Minneapolis St. Paul.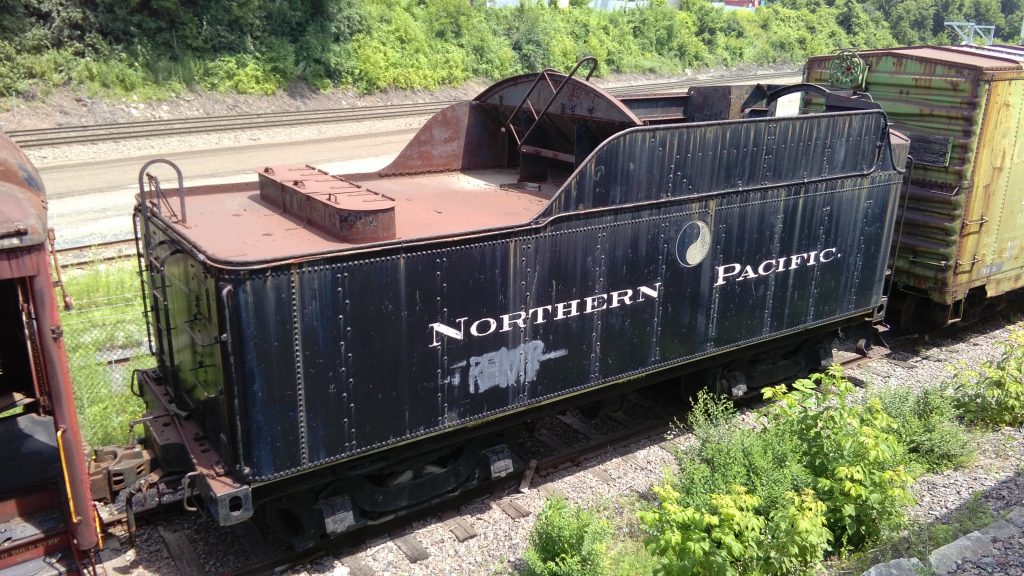 He seems to have found a tender to bring back to Preston for repair (oh no!!) and a Q3 which is being re-built.