As we head into the Autumn period there are signs of things starting to come together with some of our projects.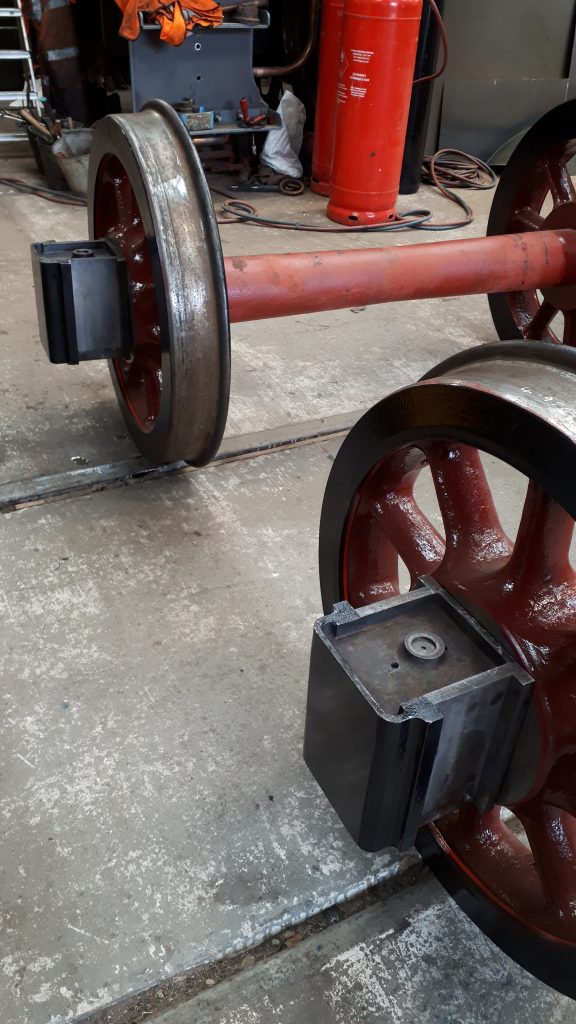 Wednesday saw FR 20's tender axleboxes being re-assembled and mounted on the journals. This is in readiness for the arrival of a crane this next Wednesday morning when it is planned to place the tender back on its wheels.
This exercise will not only enable the cleaning down and re-painting of the tender and attention to the brake gear to take place in the coming weeks, but will also allow room in the shed for Caliban's wheels to be accommodated so that the bearings can be scraped in. Once this is achieved we can look towards lowering Caliban back on to its wheels as well. After that it will be the turn of Wootton Hall's tender wheels to come in for its axlebox bearings to be worked upon.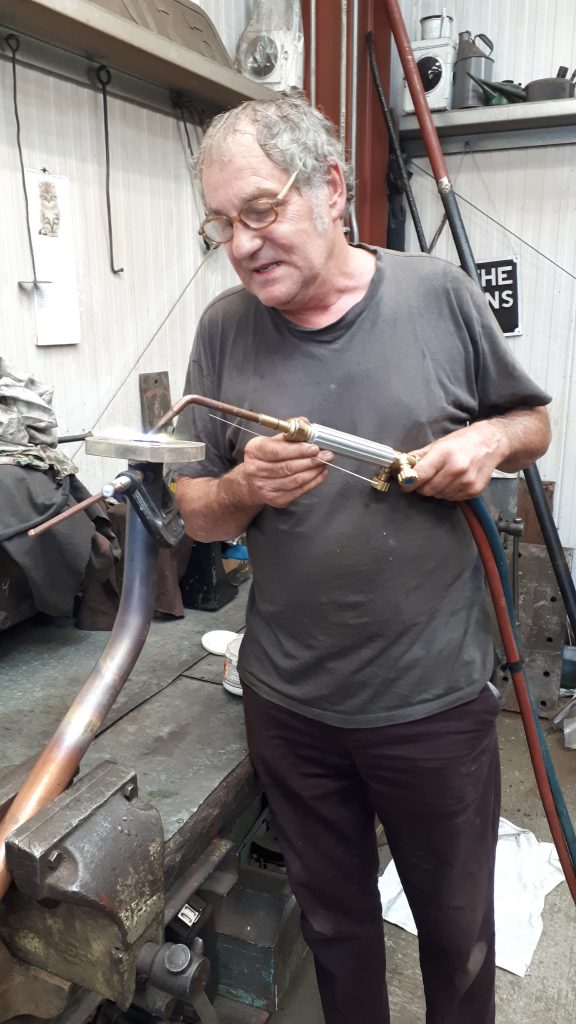 We include a photo this week of Keith silver soldering a flange on to a piece of Wootton Hall's injector pipework.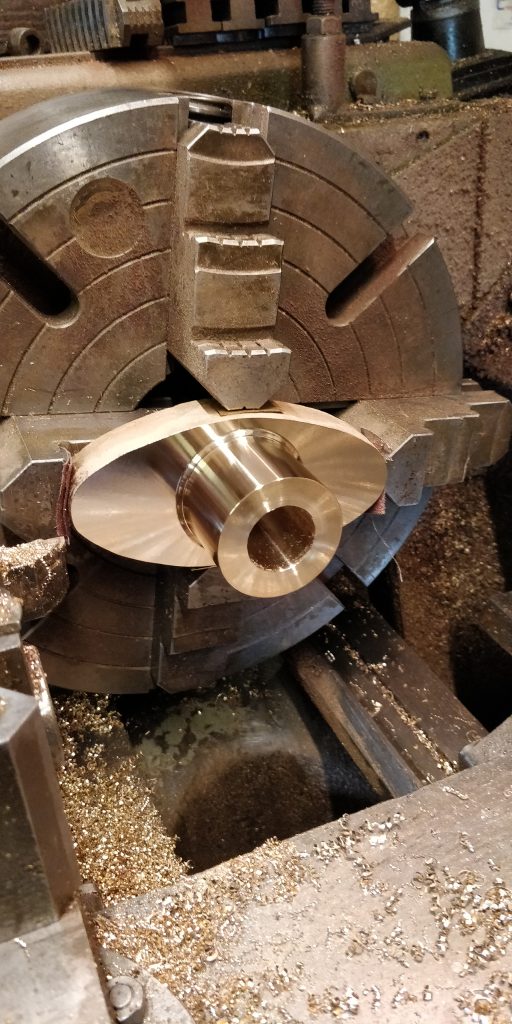 Over at Embsay there has been significant progress with Cumbria. A new regulator gland has been cast and machined following the discovery of a fracture in the old regulator gland. This has now been fitted and packed along with a replacement regulator quadrant.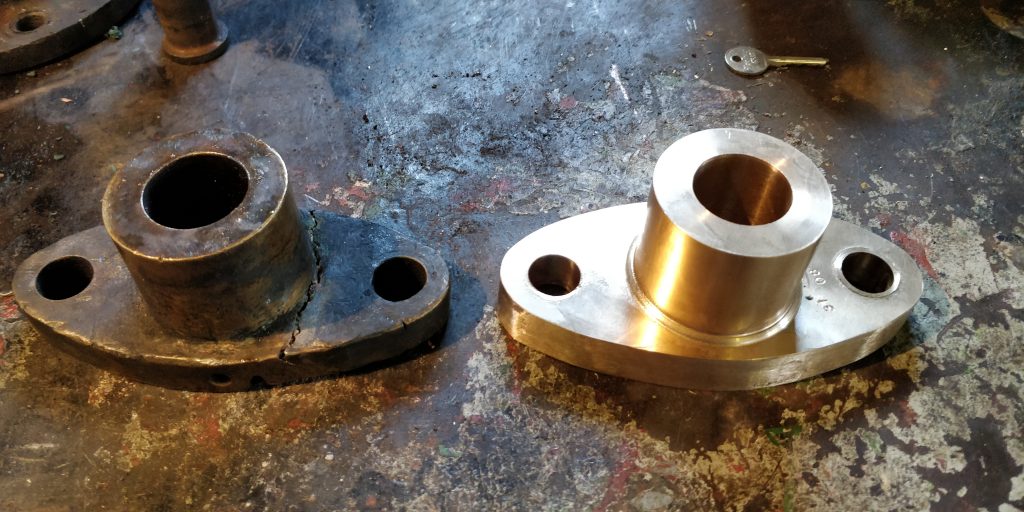 The regulator has been reassembled in the dome after much work to remove side play and to ensure that surfaces are compatible. The hole in the link rod has been opened up to receive a new pin and the main and pilot valves modified to suit. The boiler surveyor will be undertaking the cold inspection of the boiler on Thursday and, subject to a satisfactory report, the boiler will be reassembled for a steam test. Fingers crossed! We are indebted to Charles Adams and Andrew Hirst for their work on Cumbria in recent weeks.