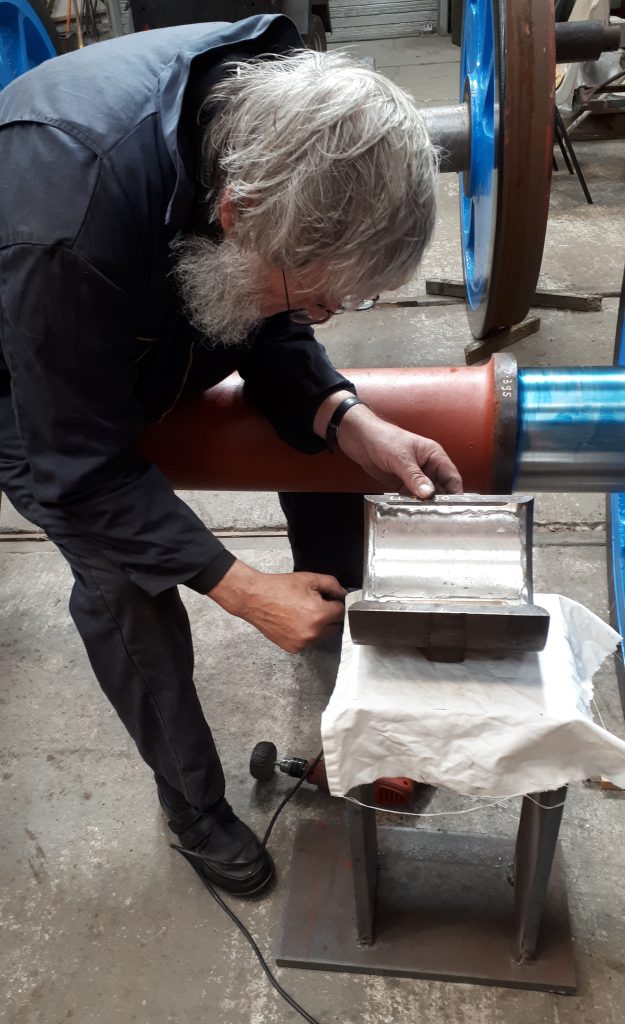 More good progress was made with Caliban last Wednesday with Alan tackling the job of scraping in the newly re-metalled bearings.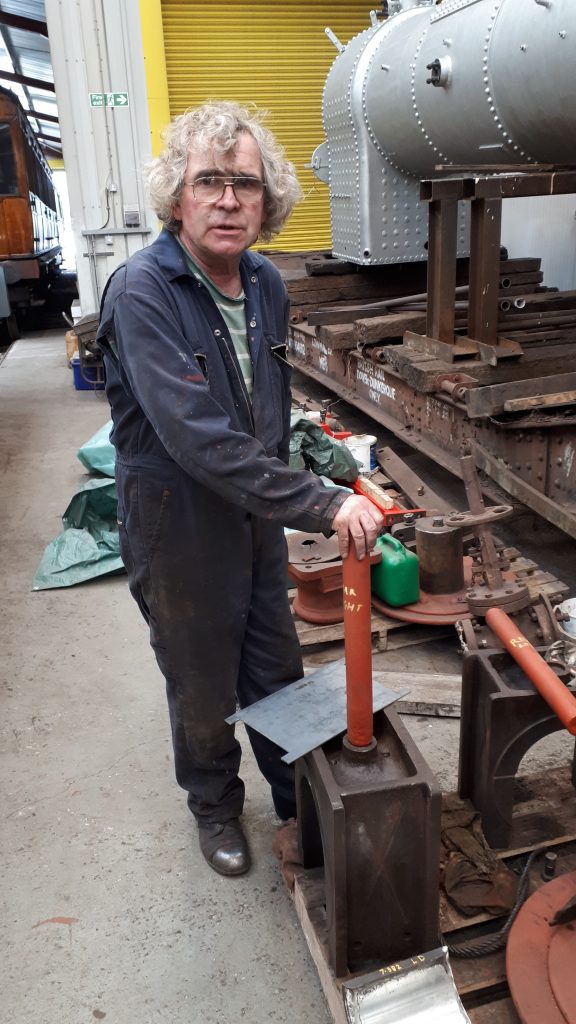 With the vision of the locomotive being lowered back on to its wheels in the not too distant future, Ade was checking the spring support pins.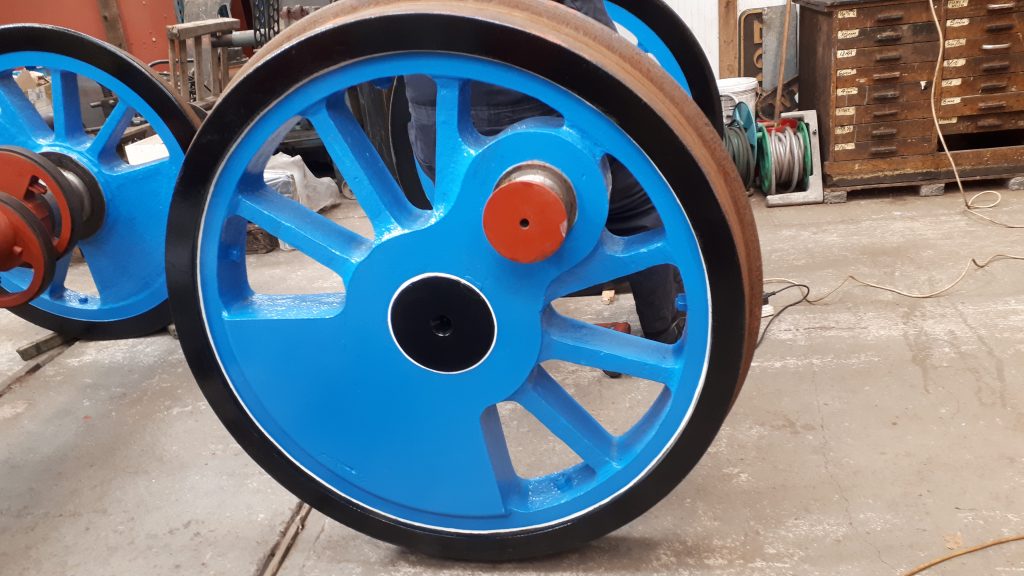 Also achieved last Wednesday, in good time before the lowering of the loco, was the lining out of Caliban's wheels.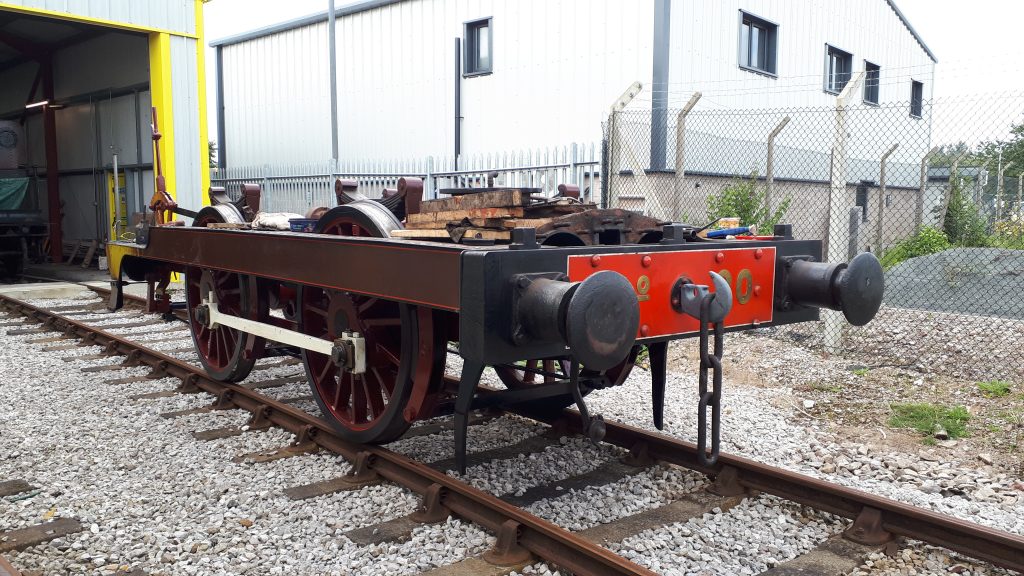 As forecast in last week's blog, Ade conducted a shunt which enabled Fluff and FR 20, complete with tender, to be positioned on road three of the heated section of the FRT shed in readiness for the winter work programme. Fortunately it was possible to do the shunt whilst the rain held off and FR 20's frames made a rare appearance out in the open.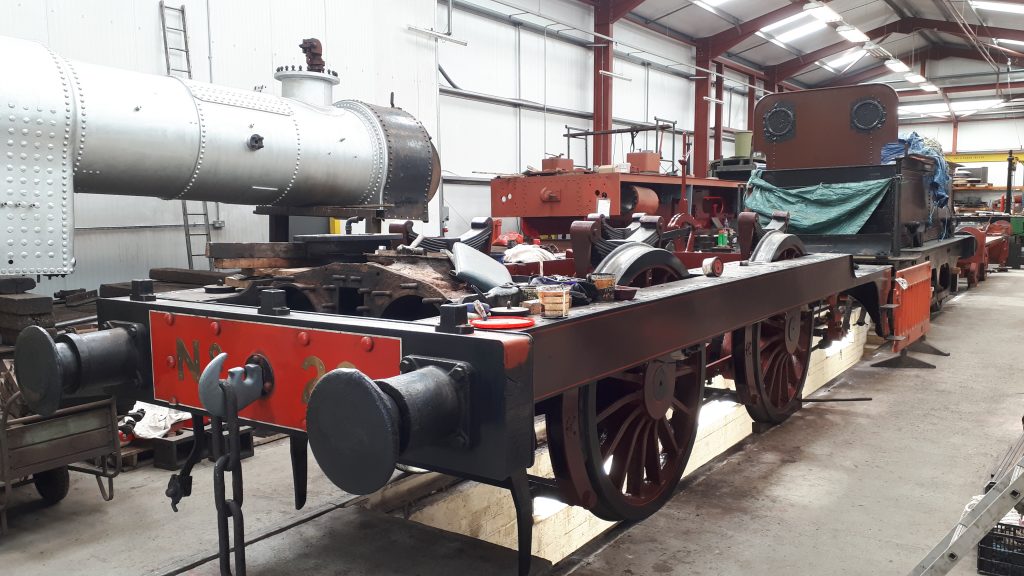 The new line up in the shed is seen here.
Phil Bell, Fred and Roger soon got to grips on Friday with the task of cleaning up FR 20's tender frames and brake gear.
5643 has been in operation at Embsay but unfortunately suffered a leaking mudhole gasket on Saturday. After a number of 'phone calls and texts, fresh lead mudhole joints were supplied on Saturday evening from Tim's strategic store in his garage. Mrs O was extremely surprised that the lead rings were found by Tim in a matter seconds whereas the more normal search for bicycle pumps, inner tubes and helmets always takes many times longer!