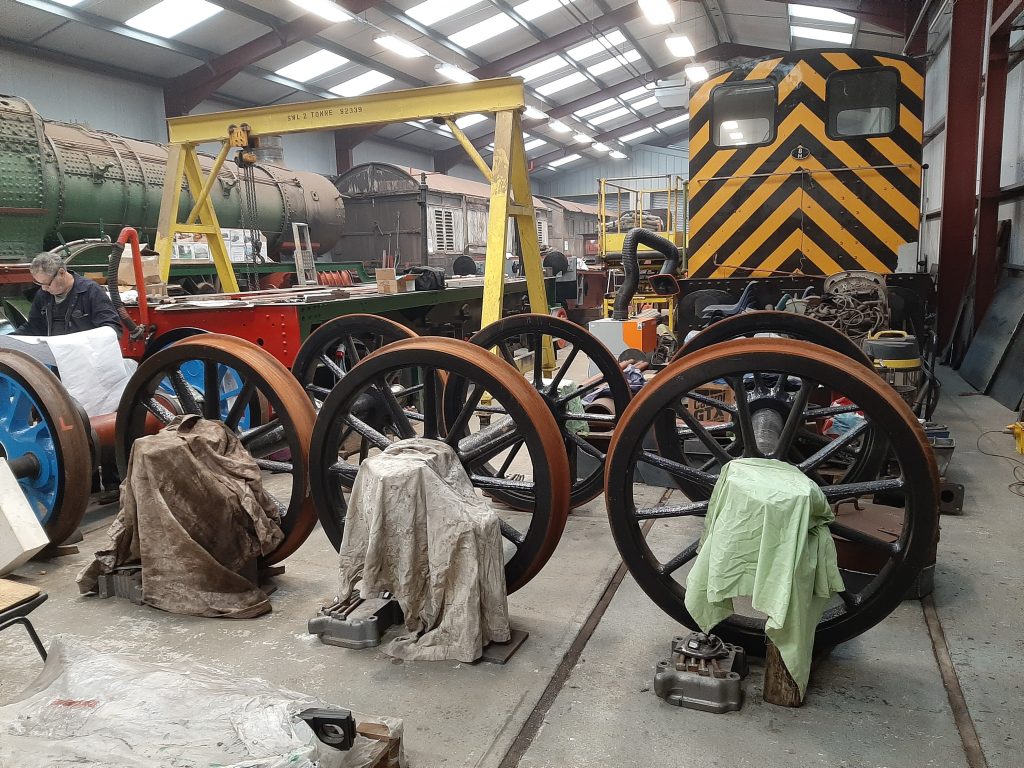 The wheels for Wootton Hall's tender have arrived in the shed ready for the new bearings to be scraped in. We are now in the process of procuring some lubricating pads although it seems that there is quite a lead time for these items.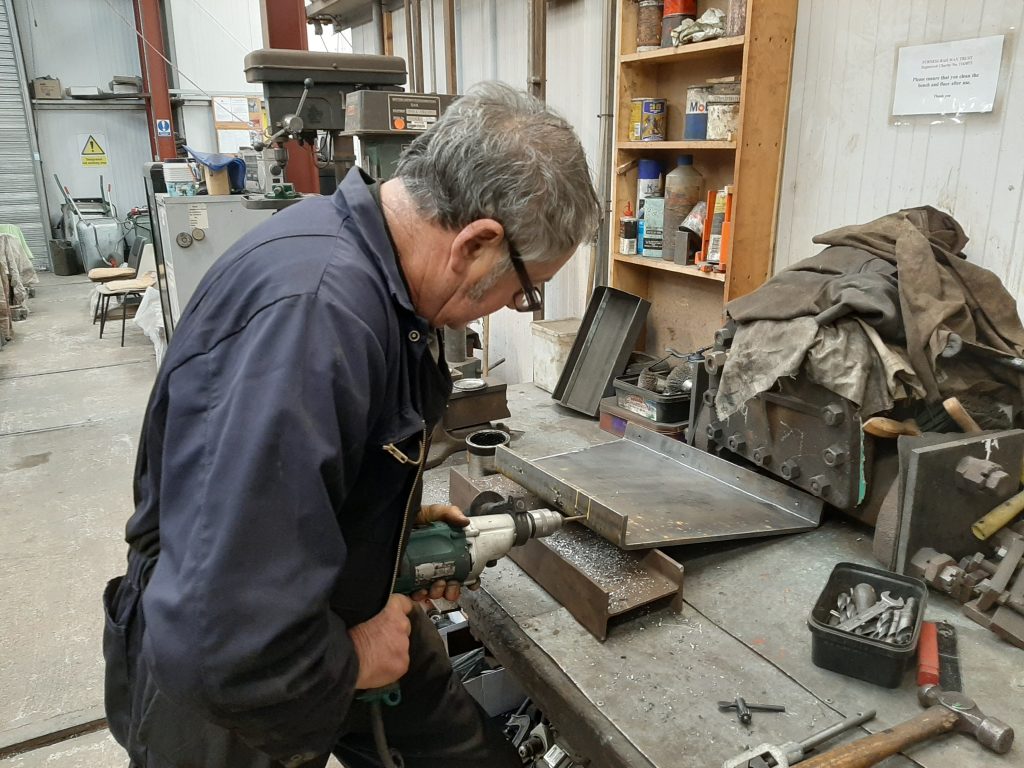 More items have appeared from the forge at Kirkham this week. Keith has been drilling holes in the newly-arrived steel supports for the tender footplate floor.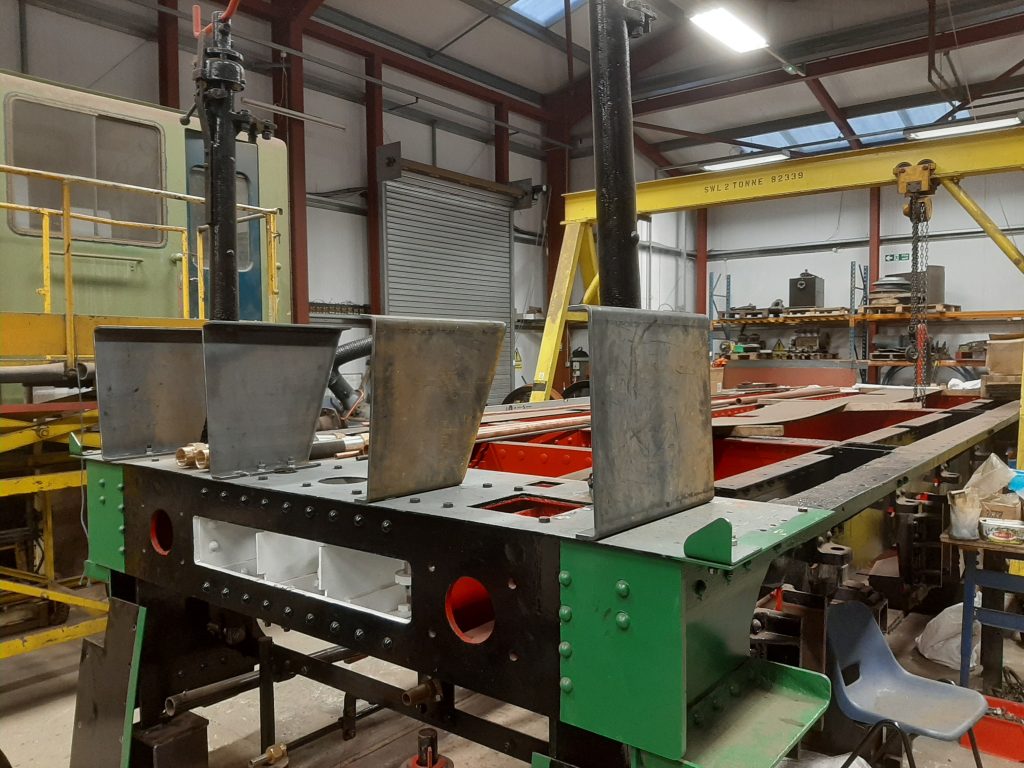 They have now been fitted into position although some adjustment to their shape is necessary before final fitting.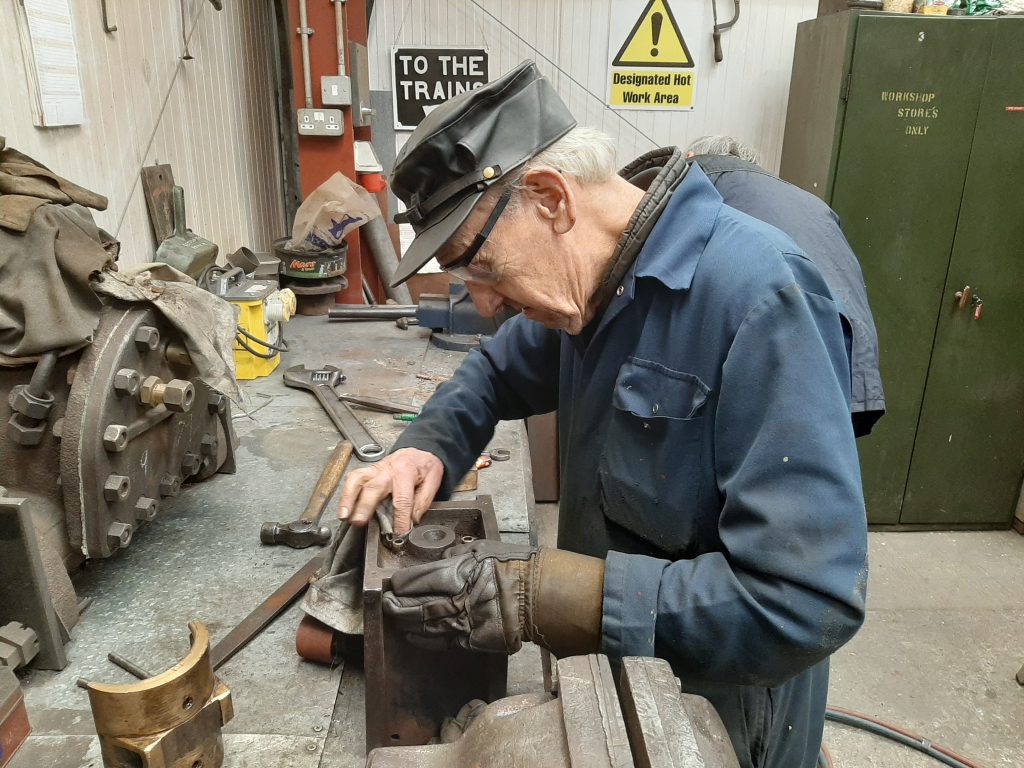 Work continues on painting the inside of Fluff's frames and Howard has been attending to the axleboxes.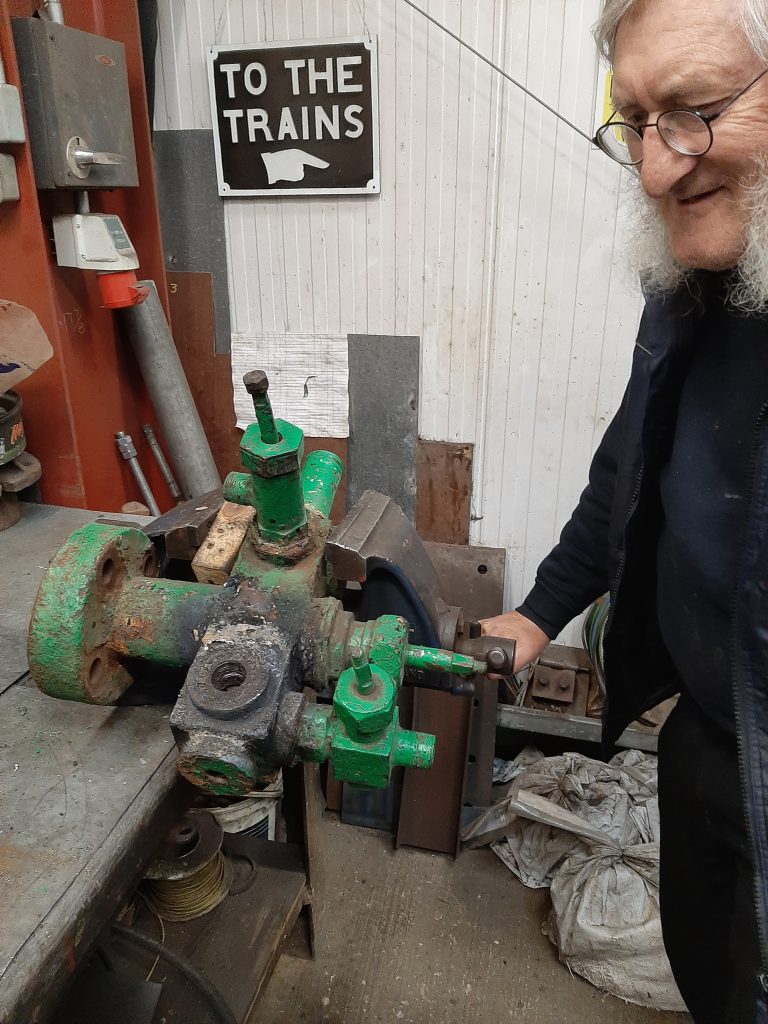 A second-hand replacement manifold for Caliban was the centre of Alan's attention last Wednesday. It seems that it has been some considerable time since the various components have been dismantled…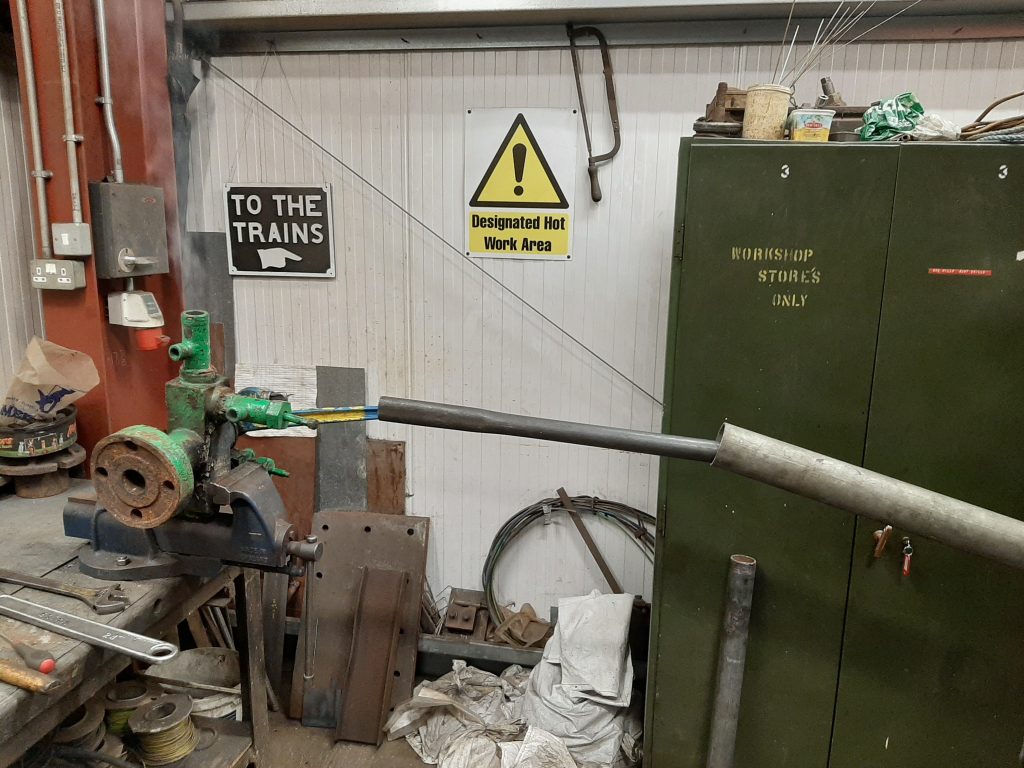 The old adage says "give me a long enough lever and I will move the earth"….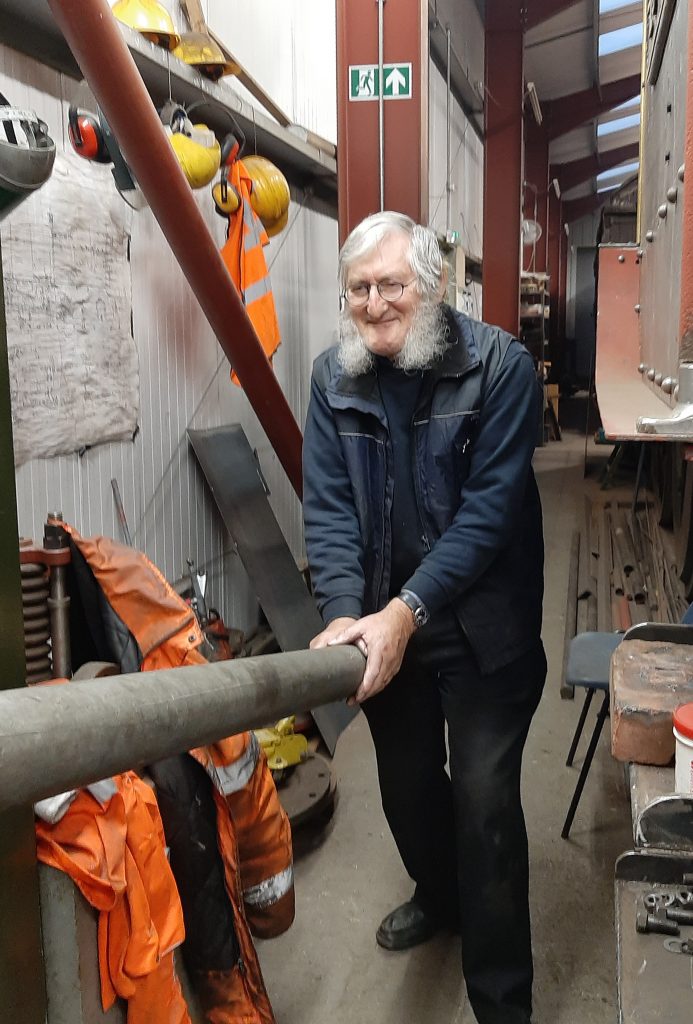 … and so Alan attempted to put this into practice with a series of pipes added to the handle of his stilsons! Adrian, famed for his dismantling abilities, joined to finish off the job.
Fred finished cleaning out the top well at the back of FR 20's tender and Roger completed the rather extended task of removing the protective gaffer tape from FR 20's spectacle glasses – we won't be doing that again in a hurry!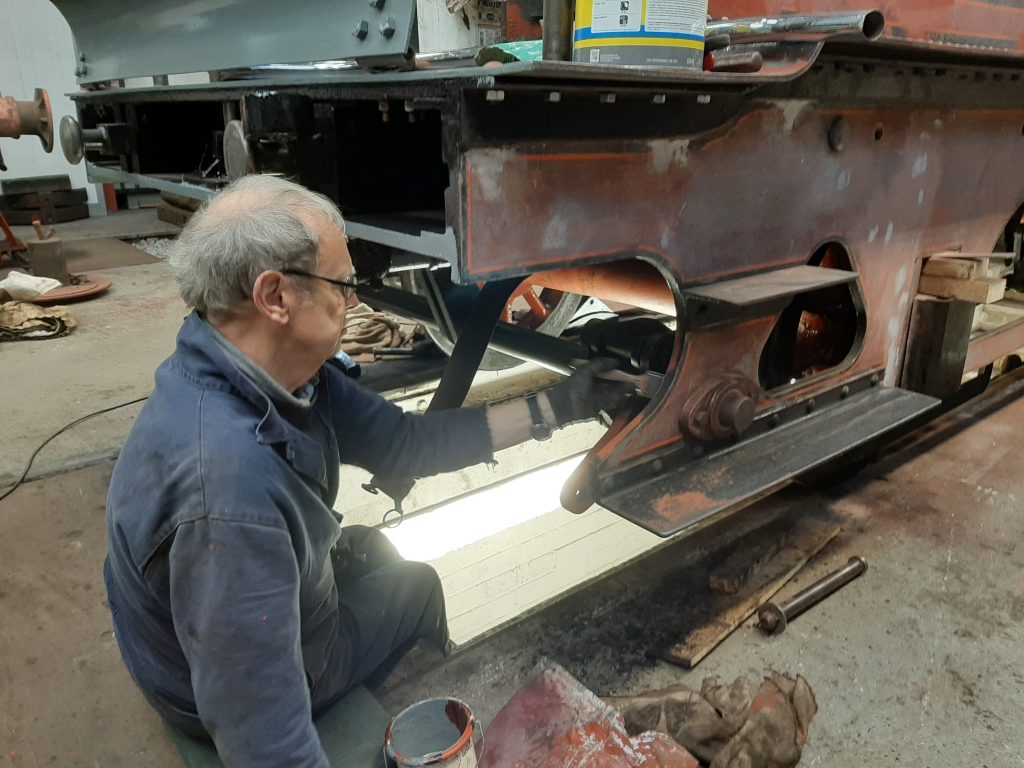 The tender tank is almost ready for painting and Phil Bell is also nearly ready to re-fit the first half of the brake rigging after cleaning and painting. John Dixon has again been underneath the tender and is seen giving the inside of the frames some paint.
Finally, as forecast last week, Keith and Fred have been across to Embsay to give 5643 a wash-out prior to the operation of the Santa Specials there.