We are sorry to have to start this week's blog with the very sad news that Howard Fletcher, one of our regular working members at Preston, passed away last night. Howard had been taken into hospital last week with a bad nose bleed and was diagnosed with blood pressure issues following which he suffered a stroke. We will publish any more details that we receive in future blogs but, in the meantime, we send our condolences to Howard's family.
Howard had joined the FRT in recent years from the main RSR workshop and  quickly settled in to become part of the FRT team. He was happy to use his engineering background take on those many fiddly jobs and spent much of his time working on Caliban and Fluff.  We will very much miss him.
Just a short update on work at Preston this week.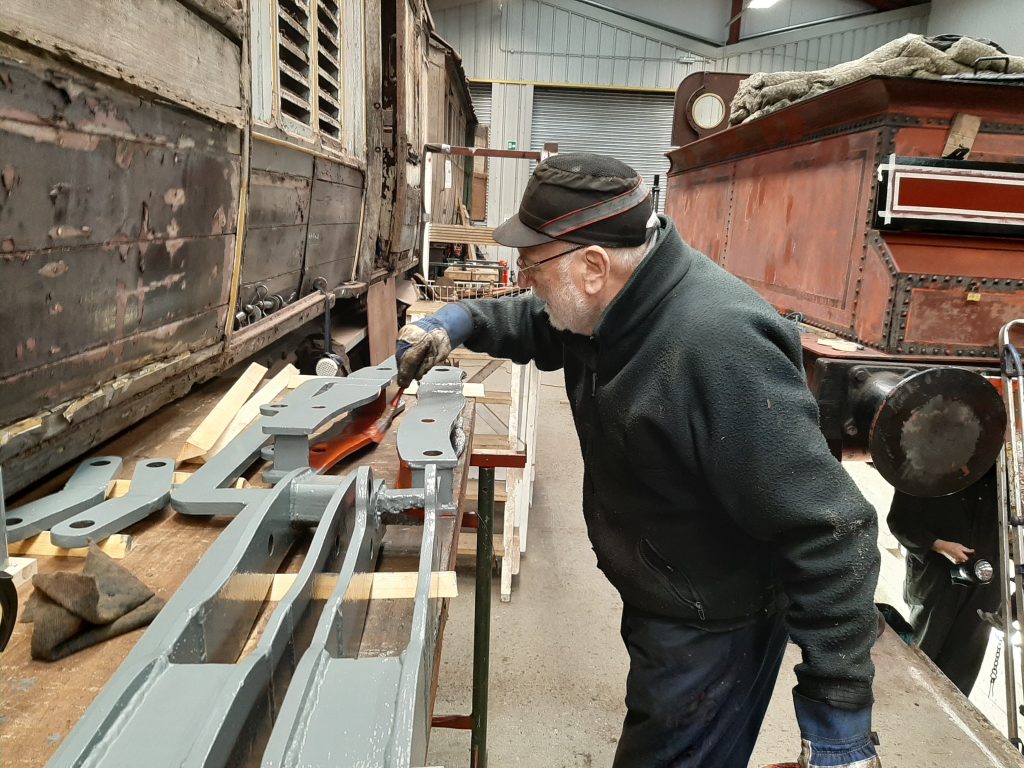 Phil Bell is still ensconced with painting the brake gear for FR 20's tender.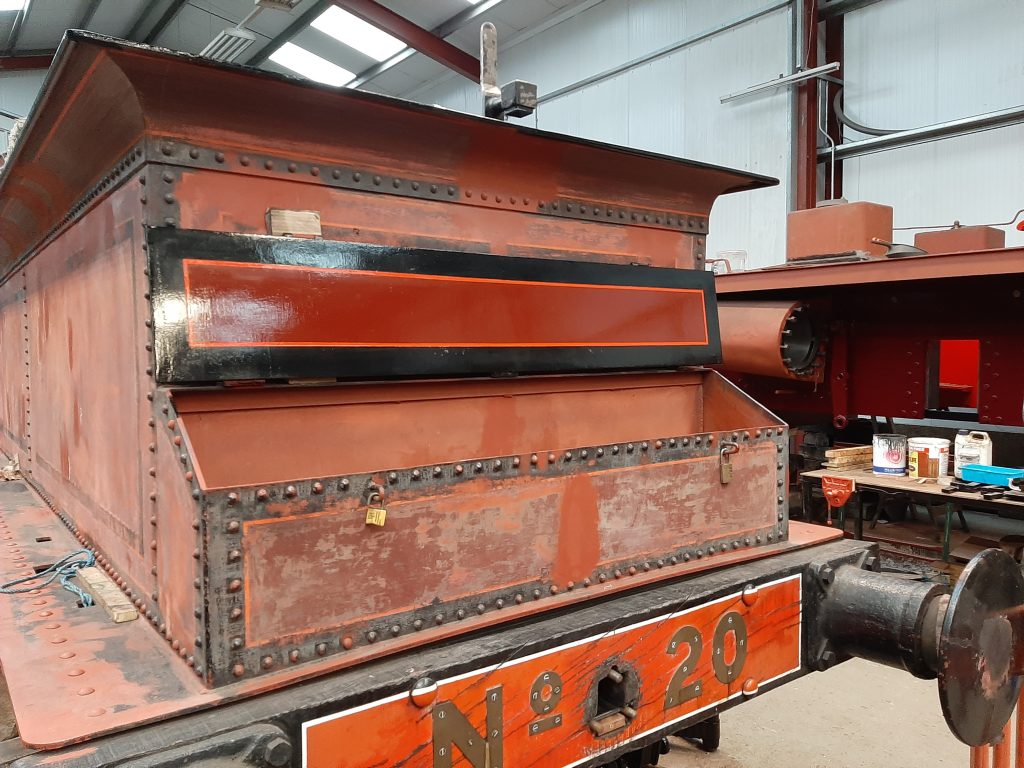 After 21 years, the underside of the lid for the locker at the rear of FR 20's tender has finally been painted. Tim decided to line it out as a test piece for painting the rest of the tender.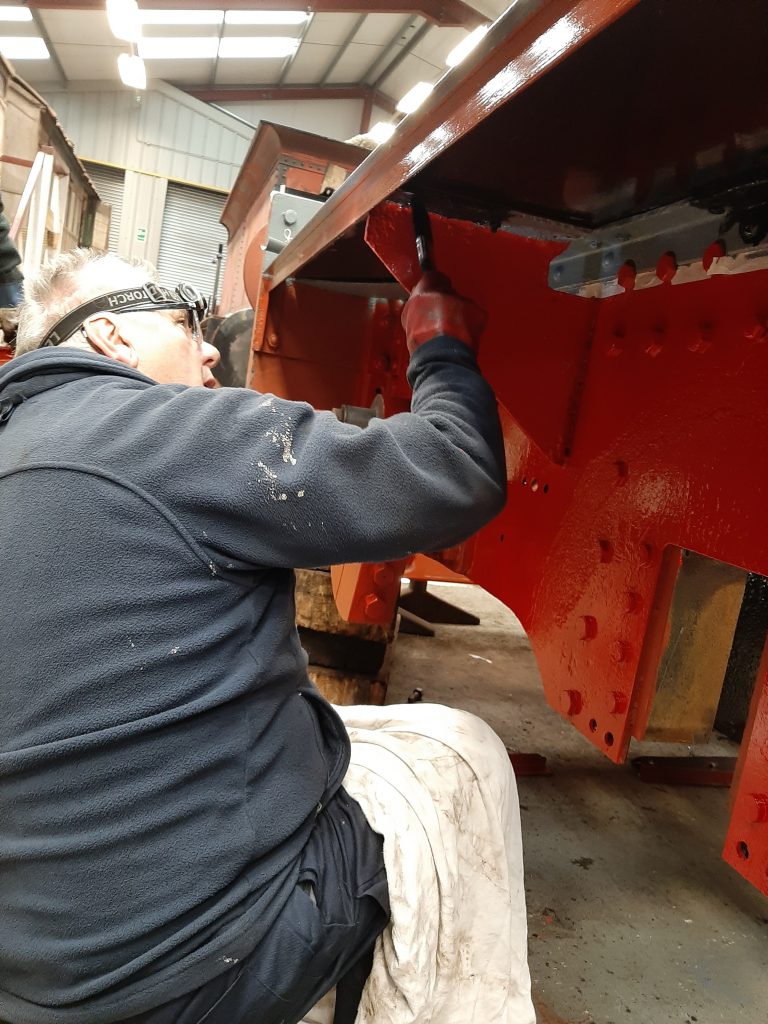 John Davis has again been painting the underside of Fluff's frames.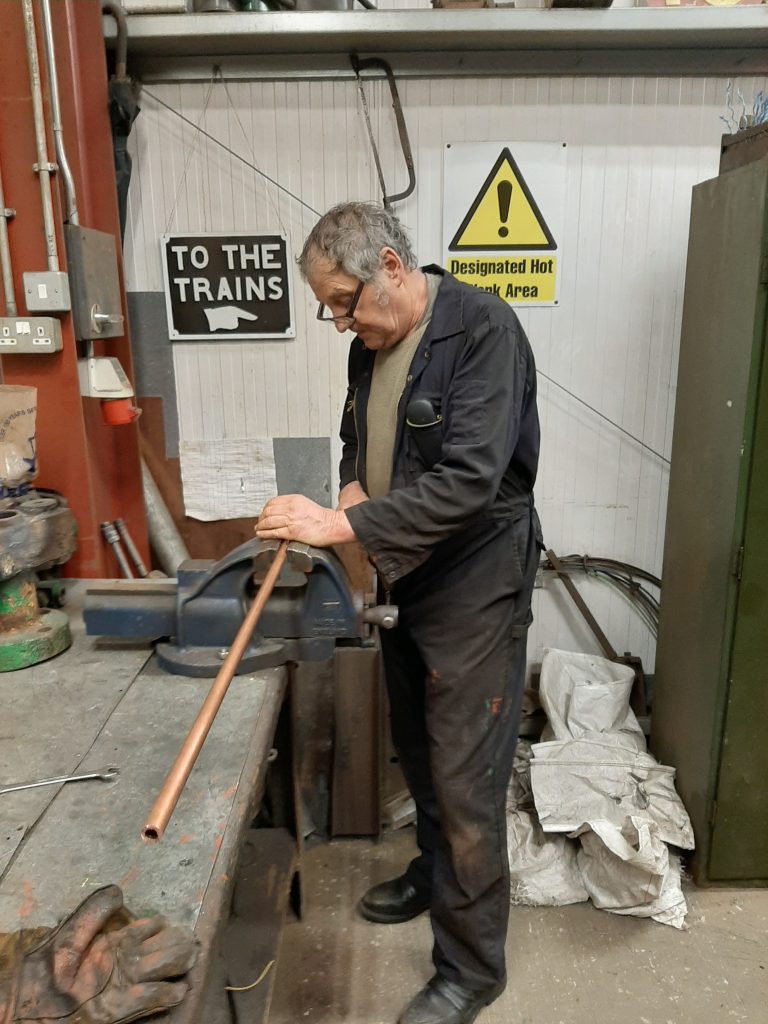 Keith has been preparing and test fitting some pipework to Wootton Hall's cab.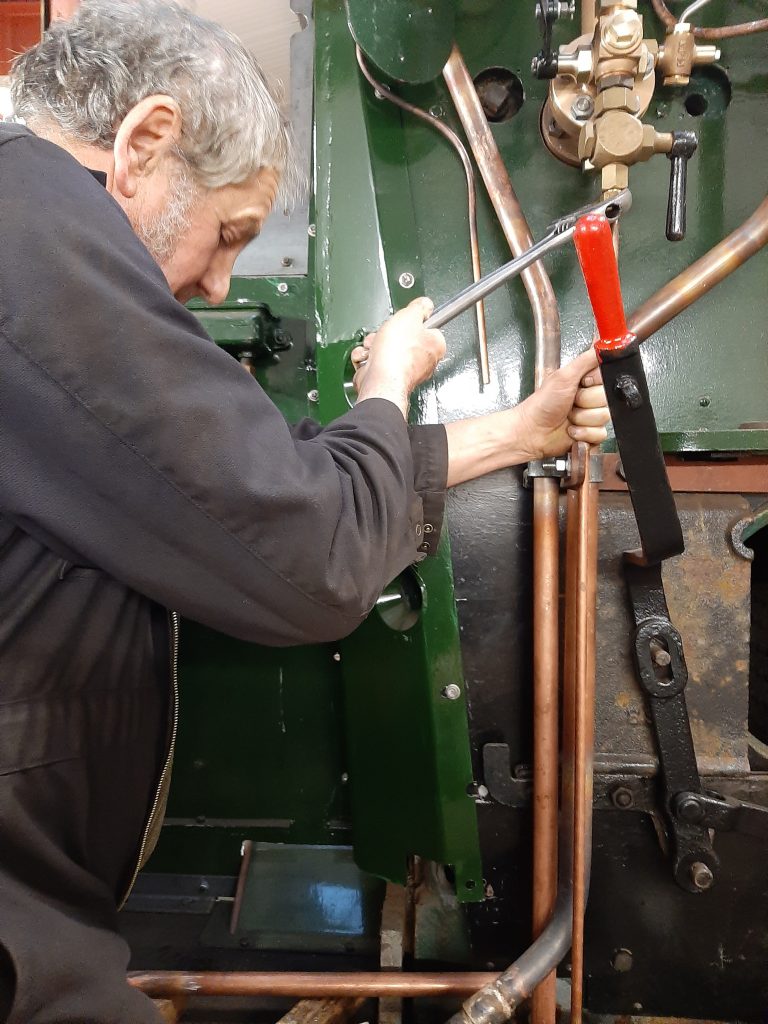 The annual FRT Christmas dinner took place at The Hungry Horse restaurant at Lea Gate last Friday and was enjoyed by 22 members and guests. Thanks as ever to Alison for making the arrangements and for reminding us all as to what we had ordered!