A short update to let you know that the working members have still been hard at work this week.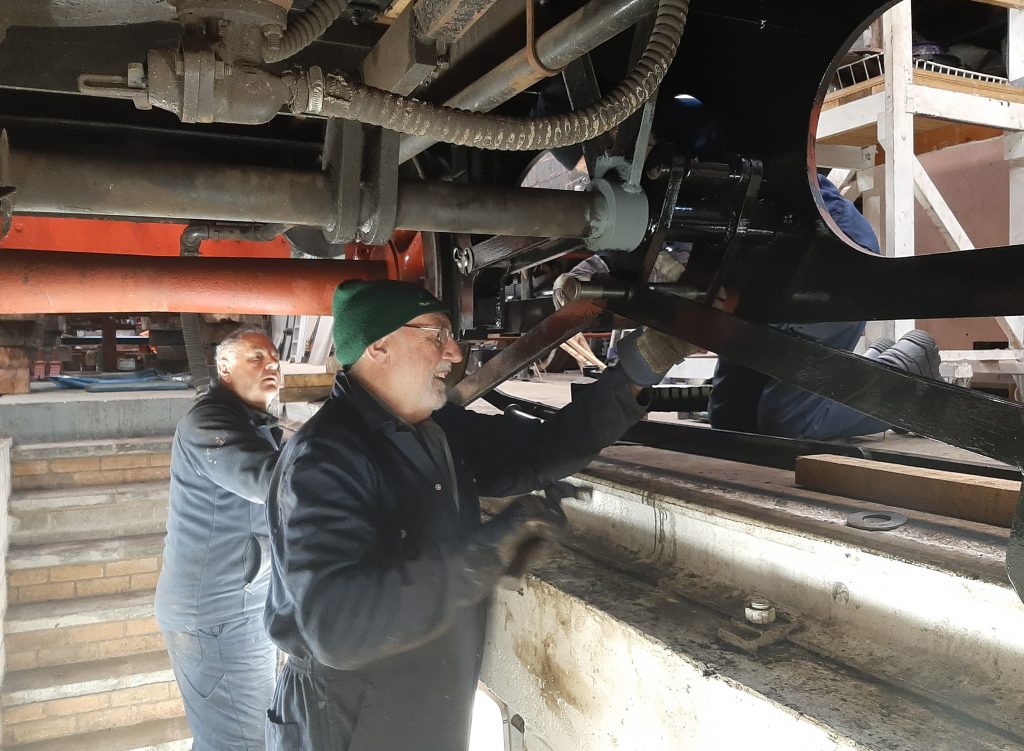 FR 20's brake gear has been re-assembled after the long job of cleaning off old paintwork and re-painting – and, of course, remembering how it all fitted together! It seems that there was a little difficulty in getting the final split pins to fit with the suspicion being that the latest layer of paint is thicker than the previous layer. However, with the assistance of clamps, the job was finally achieved.
John Dixon has finished his work in modifying the rear drawgear on FR 20's tender and, now that the brake gear is also in place, this will enable the painting of the outside of the tender to take place. Tim got out the masking tape and made a start with the painting on Friday afternoon.
Alan has been busy cutting out jointing material for the boiler blanks which, when fitted, will enable the hydraulic test to take place. However, before this can happen, the boiler itself needs to be moved to an area where it can be accessed by a lifting device to enable the dome to be re-fitted. The first shunt move to enable this to happened took place on Thursday morning. It is to be hoped that the next moves, which will also involve the movement of Caliban's wheels to the front of the frames, will take place in the not too distant future.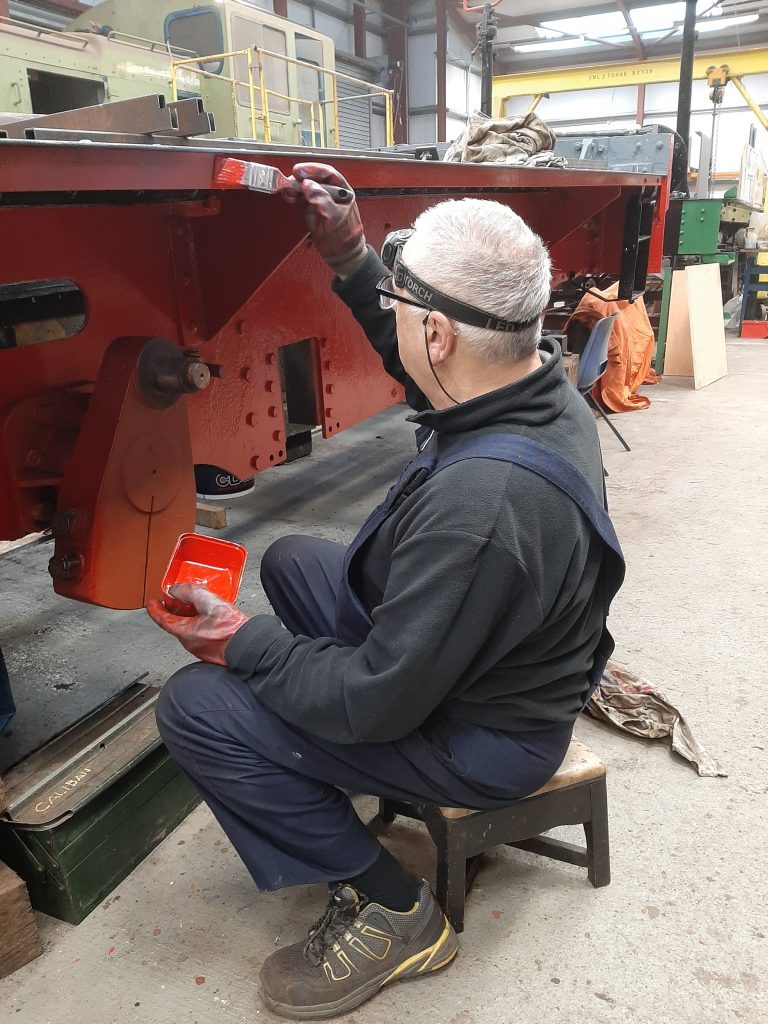 Work has continued to paint Fluff, with John Davis wielding the trusty brush.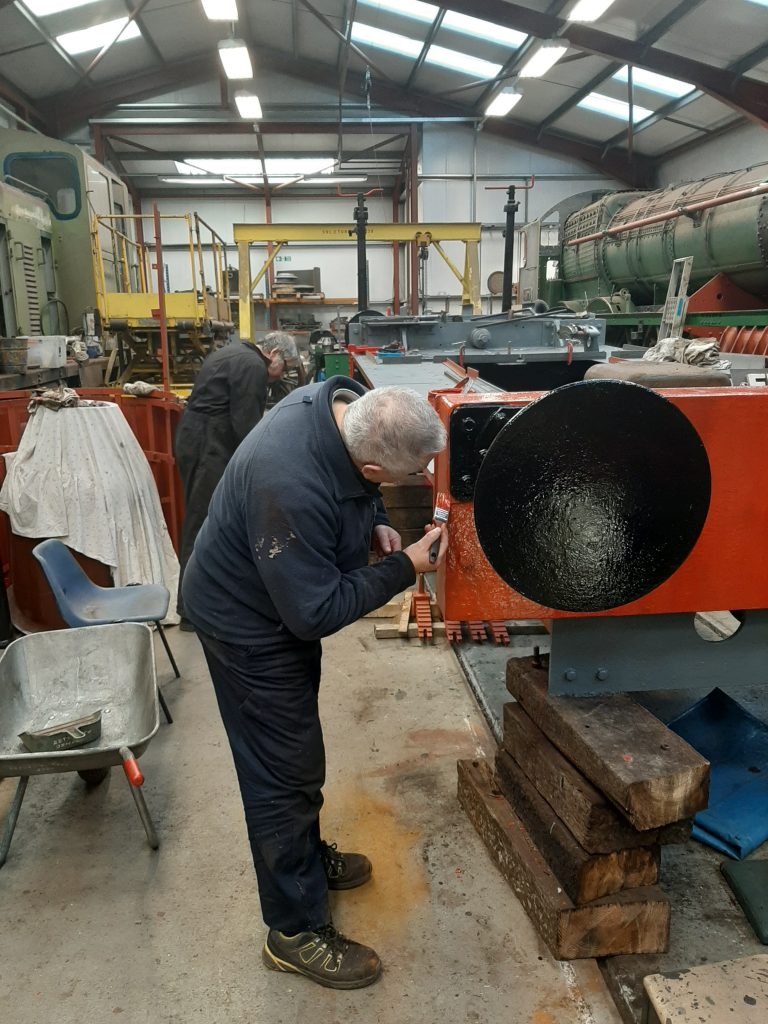 With various smaller lifting tasks due to take place as projects progress, a 500kg lifting table has been purchased and is due to arrived this next week. It will be interesting to find out just how much assembly will be involved and just how soon we will have to resort to the instructions!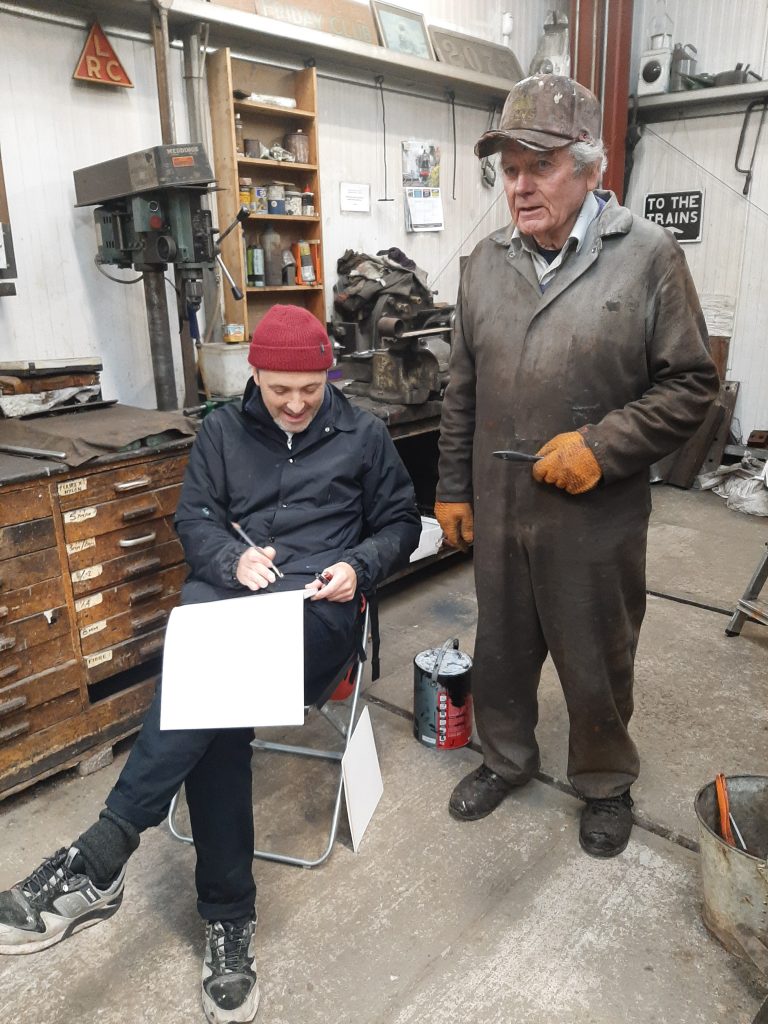 We have been joined over the last couple of weeks by artist Gavin Redshaw, who is preparing some drawings to be put on show in the Harris Institute. Fred is seen watching over Gavin as he sketches Caliban's wheels, whilst we can give you a preview of the previous week's sketch of Caliban's frames on blocks.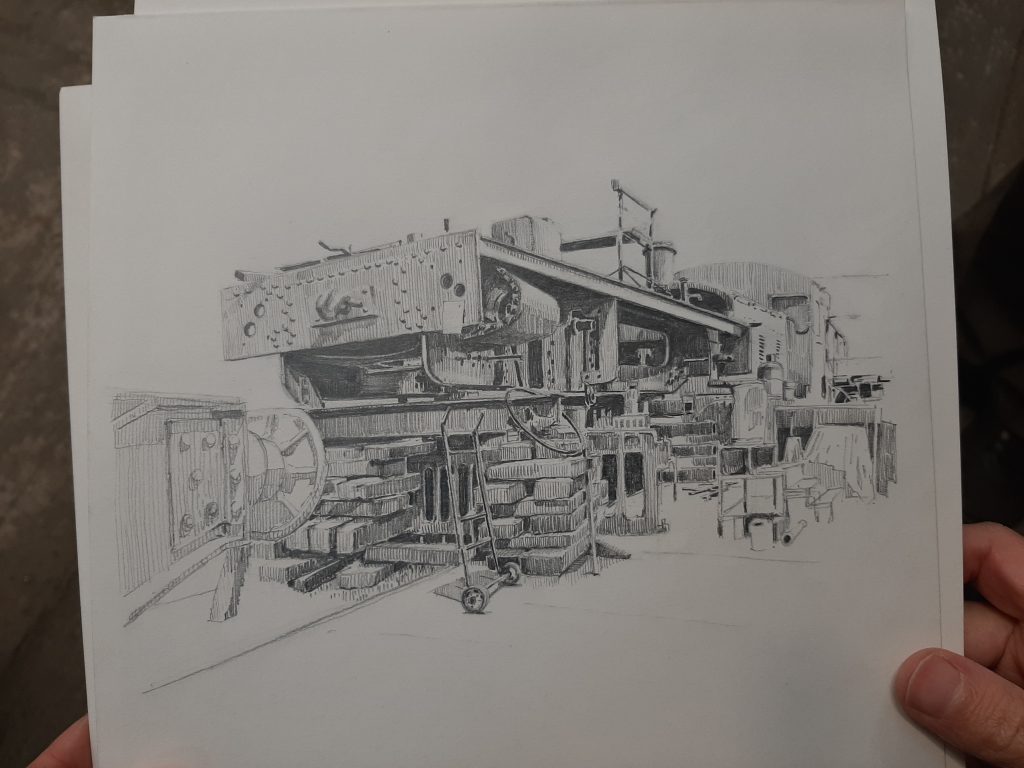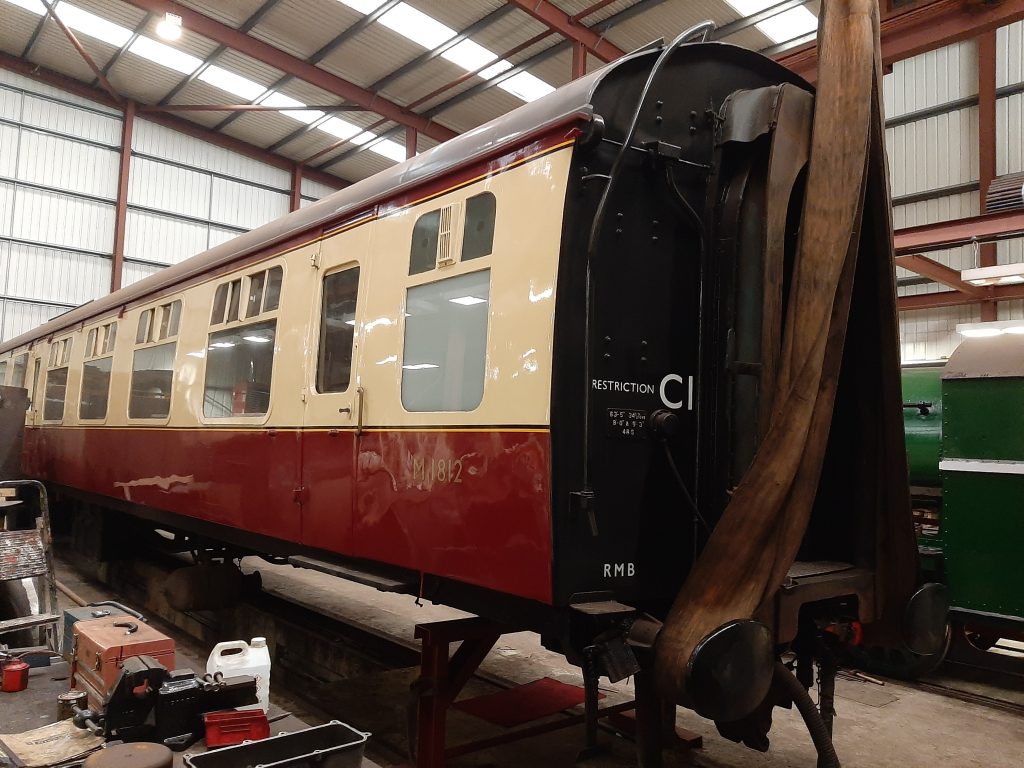 Over in the main RSR workshop, the FRT's former RMB has been lifted for maintenance.
A reminder that there will be working parties will take place at Embsay this next week on Thursday, 16th and Saturday, 18th January. Keith, Fred and George will be present on Thursday and Keith would be grateful for any further assistance that can be offered on either day.