Plenty of photographs this week as our working members get to grips with a variety of projects.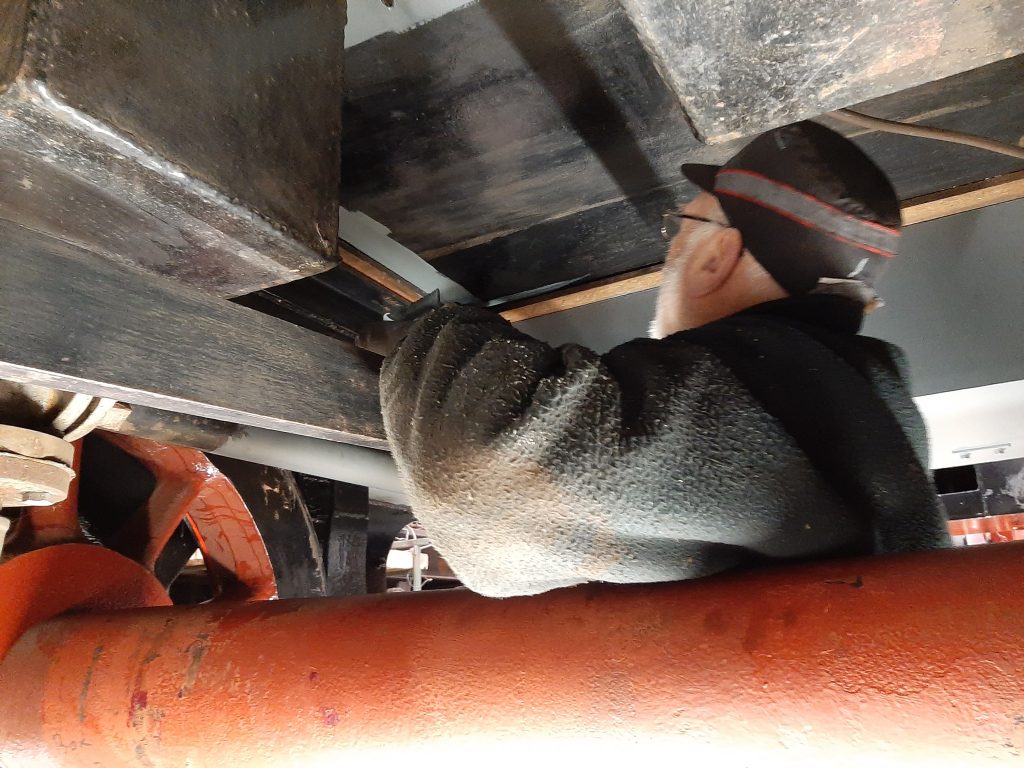 Work on FR 20 continued with Alan spending time preparing joints for the boiler blanks. Beneath FR 20's tender, Roger and Phil Bell (seen here) have been cleaning and painting the underside of the frames and tank.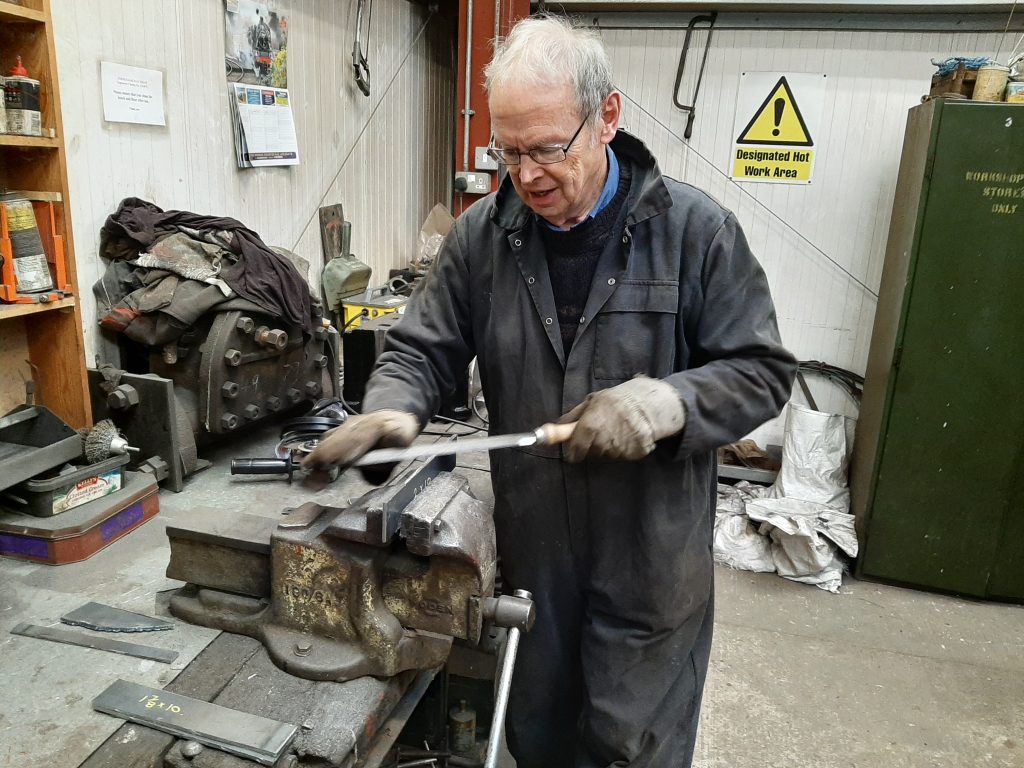 John Dixon has decided to upgrade the brackets which support the vacuum pipe which runs below the engine and the tender. This was put together rather hastily at the beginning of 1999 and is now being brought up to a standard befitting of such a venerable locomotive. John is seen here at work tidying a piece of steel  with a file….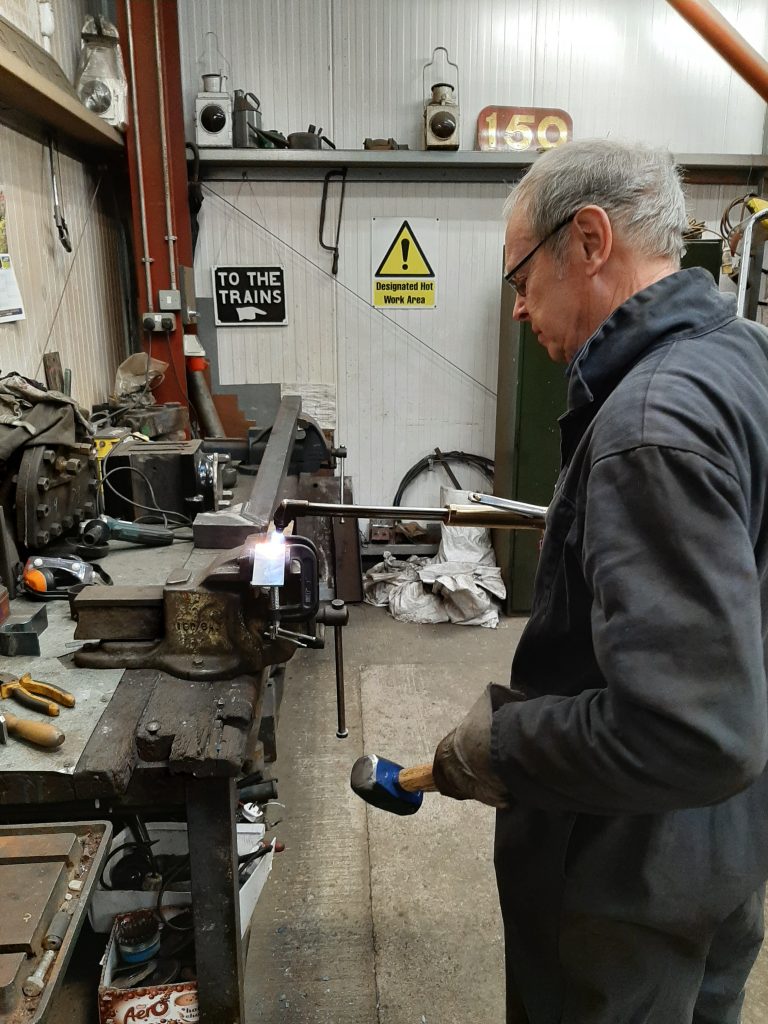 …. before bending it into shape with the aid of some heat.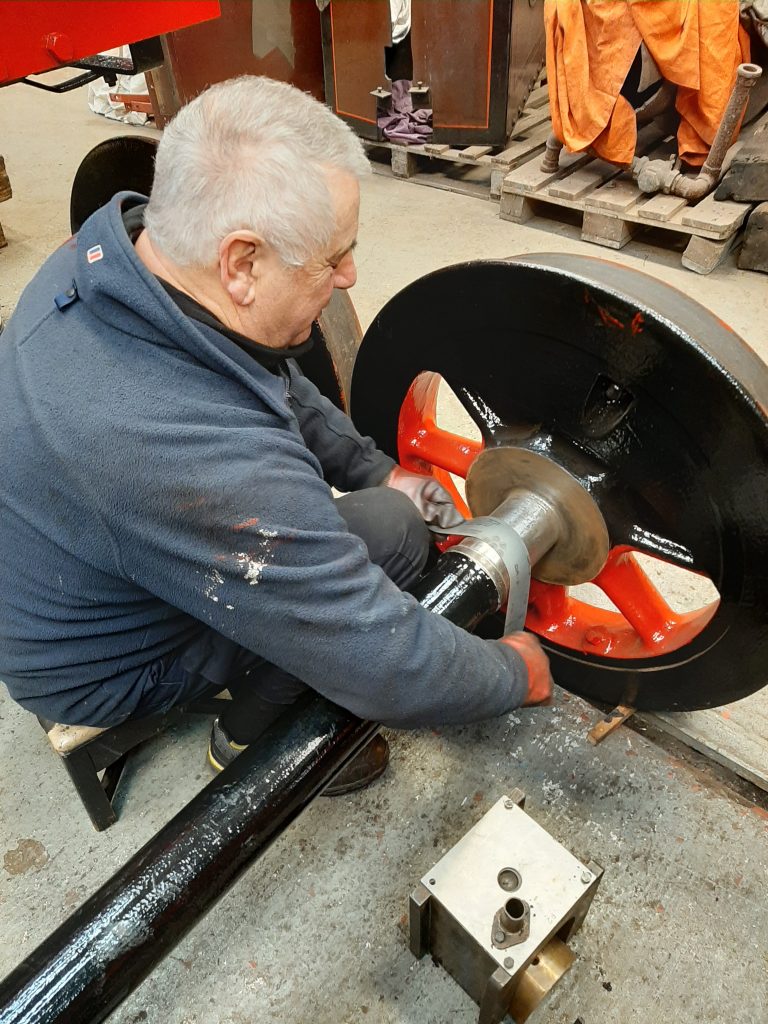 John Davis has been cleaning up the journals on Fluff's wheelsets with the aid of some emery cloth.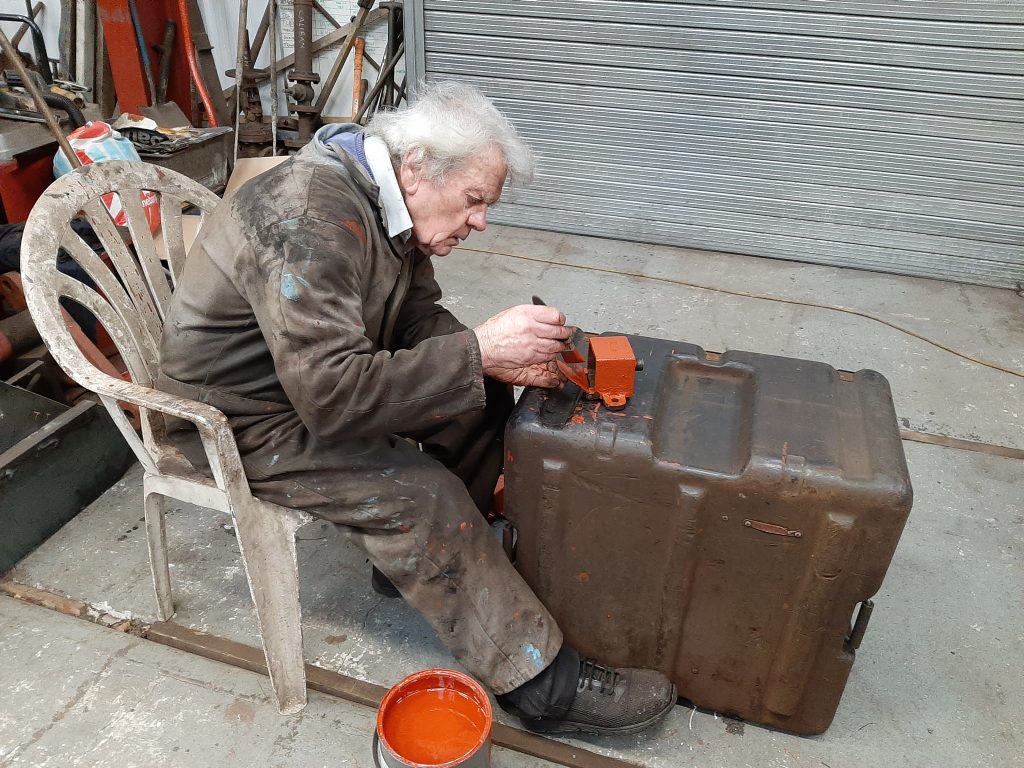 Fred has been studiously painting Fluff's lubrication oil boxes.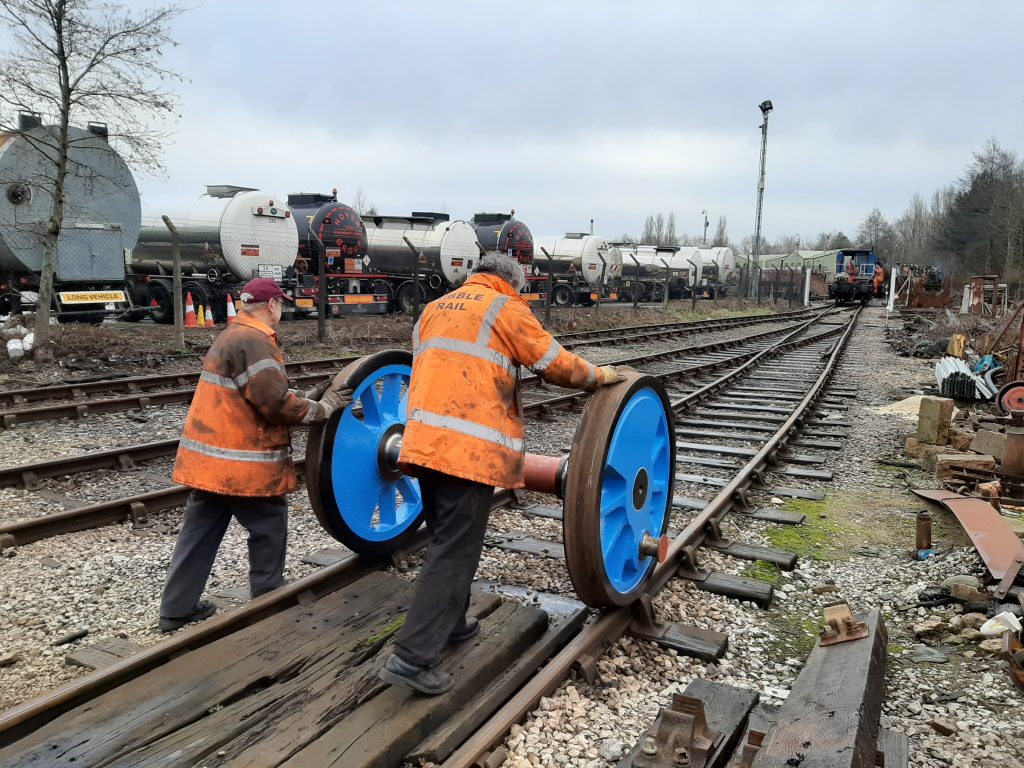 Paul and Martin from the Ribble Rail staff helpfully arranged to shunt FR 20's boiler out of the heated part of the FRT shed on Friday which allowed Caliban's wheels to be hand shunted into position in front of the frames.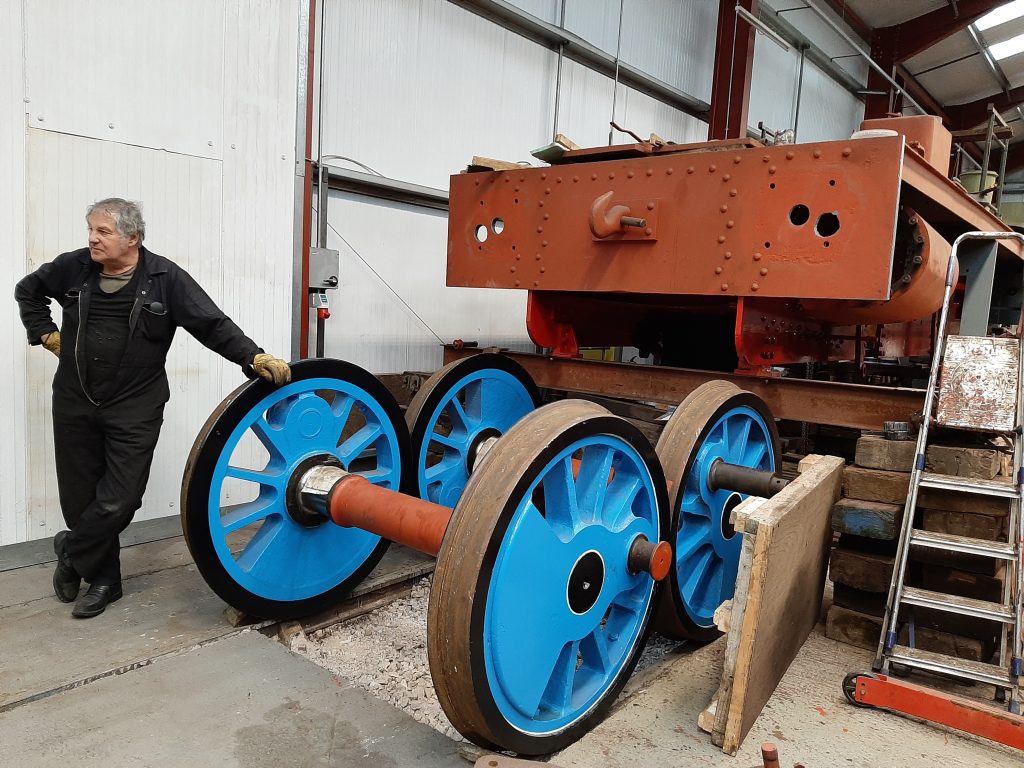 Caliban's own boiler on a lowmac was then positioned in front of the wheels so that work on it can commence when resources permit.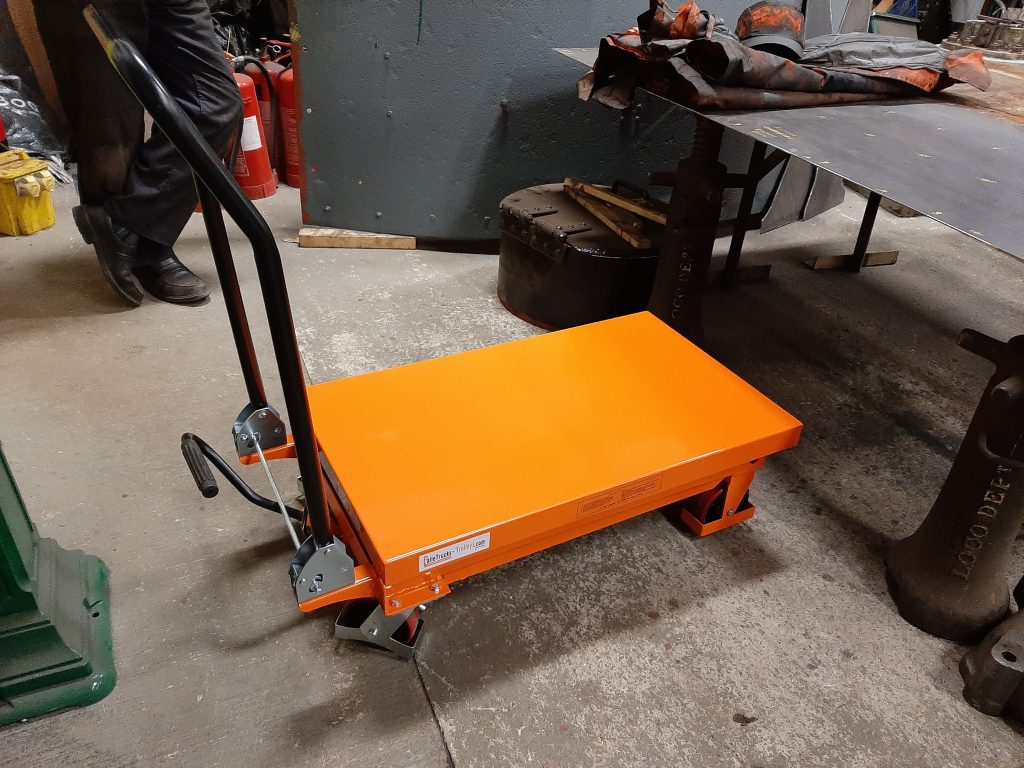 The newly purchased hydraulic table lift was unpacked and, for once, needed little assembly before being tested in readiness for future use.
There were productive working parties over at Embsay on Thursday and Saturday. Keith, Fred and George attended on Thursday, dismantling and cleaning the areas that the boiler surveyor needed to access. Keith and Fred returned on Saturday to be joined by Mike and Ed.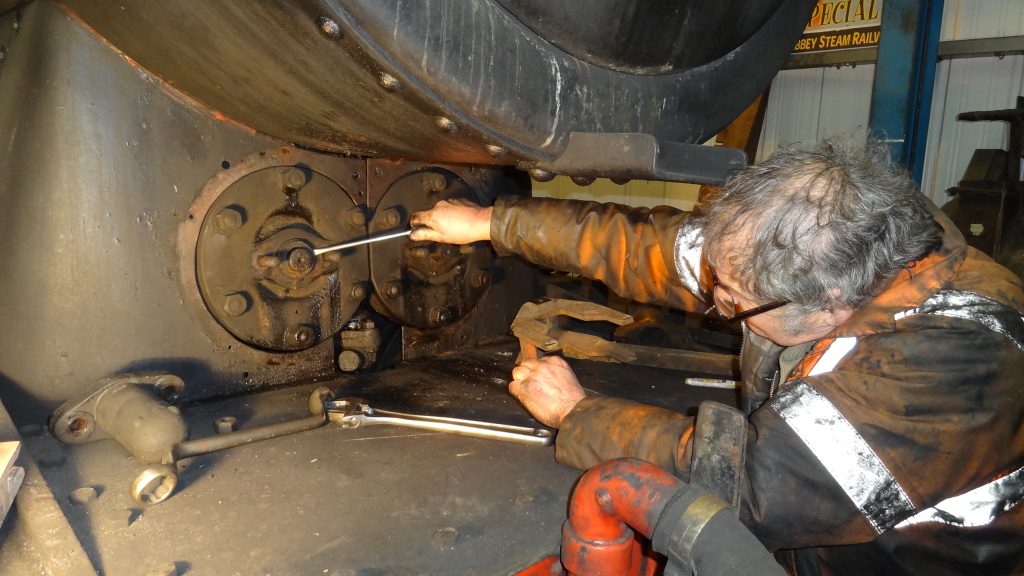 Keith removed both valve covers in order to assess the play in the valves.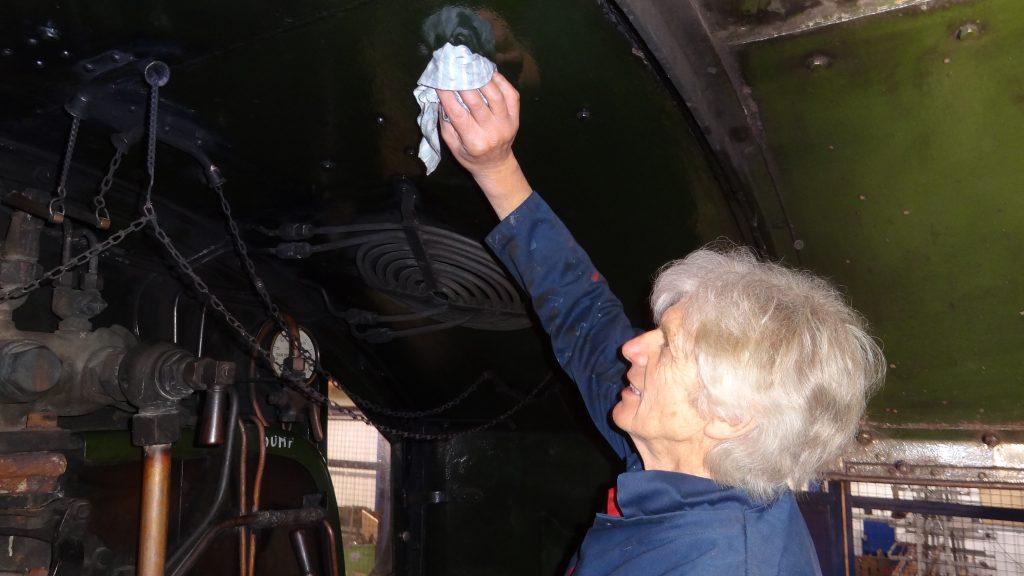 Ed concentrated on cleaning the cab area.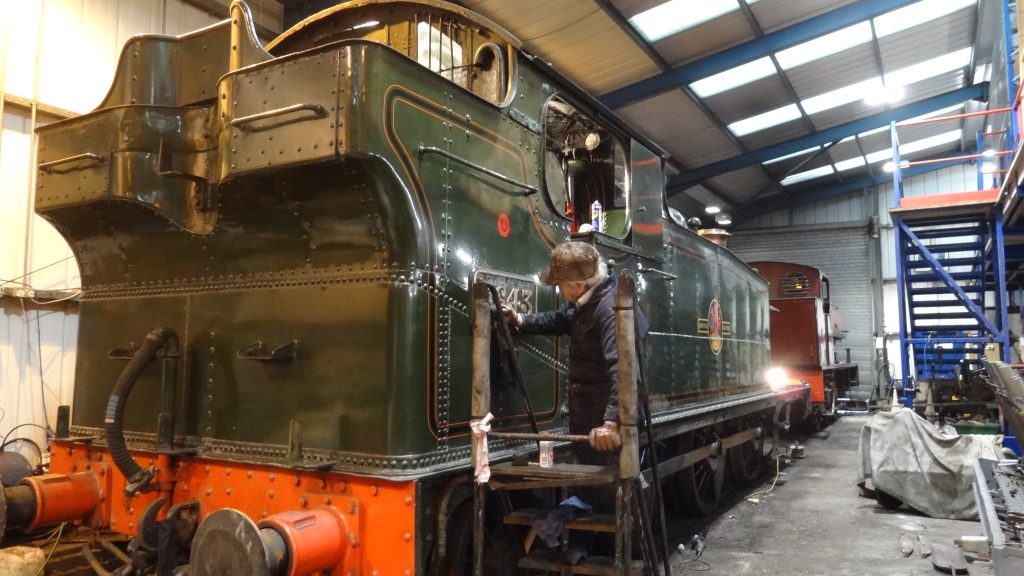 Fred polished up the brightwork.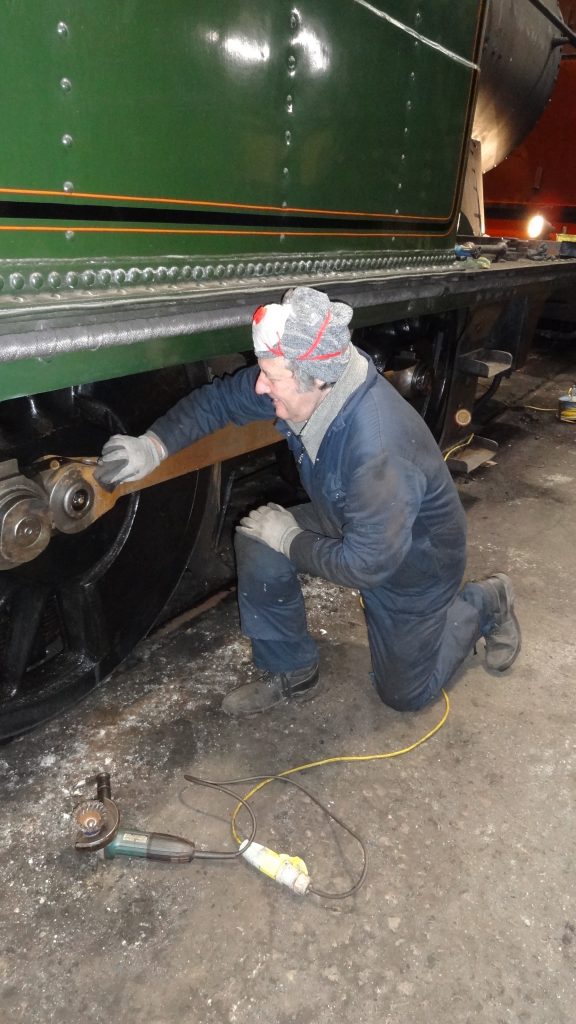 Mike gave the coupling rods a good clean.
The boiler surveyor conducted a formal 14 month examination of the boiler today and passed it fit for further use subject to an NDT examination of the bottom of the firebox tubeplate. Arrangements will be made for this to take place as soon as possible. In the meantime, thanks to all those of you who braved the January weather to prepare 5643 for the survey.