We start this week with the good news that the NDT on 5643's firebox tubeplate, required by the boiler surveyor as part of the 14 month dry examination, revealed no traces of cracking and preparations are well in hand for the second part of the examination, the steam test, to take place at Embsay this Friday, 14th February. New fusible plugs and stay nuts have been acquired from South Coast Steam and it is planned that these will be fitted tomorrow, Tuesday.
Much sadder news from Embsay has been the passing of Charles Adams last Monday, 10th February, after a brave fight against cancer. Charles had been a stalwart of the Yorkshire Dales Railway (as it was previously known) for around 45 years and was in recent times the railway's Footplate Standards Manager. Charles joined the Furness Railway Trust last year and became the guardian of 'Austerity' 0-6-0ST Cumbria which is currently on hire to the Embsay & Bolton Abbey Steam Railway. With assistance from others, Charles successfully worked to cure the leaking regulator valve which was very much appreciated. Our condolences go to Charles' family.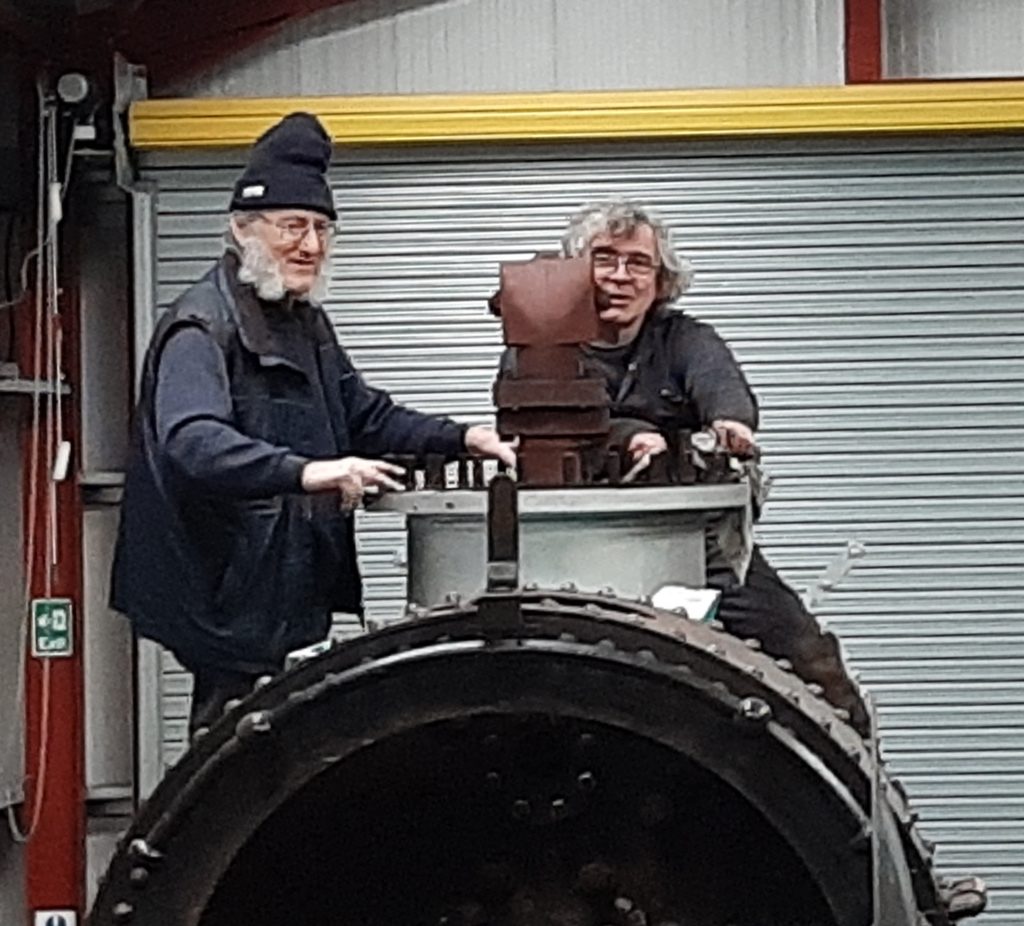 Back at Preston Alan and Ade have been fitting a new dome joint on FR 20's boiler in readiness for its forthcoming hydraulic test.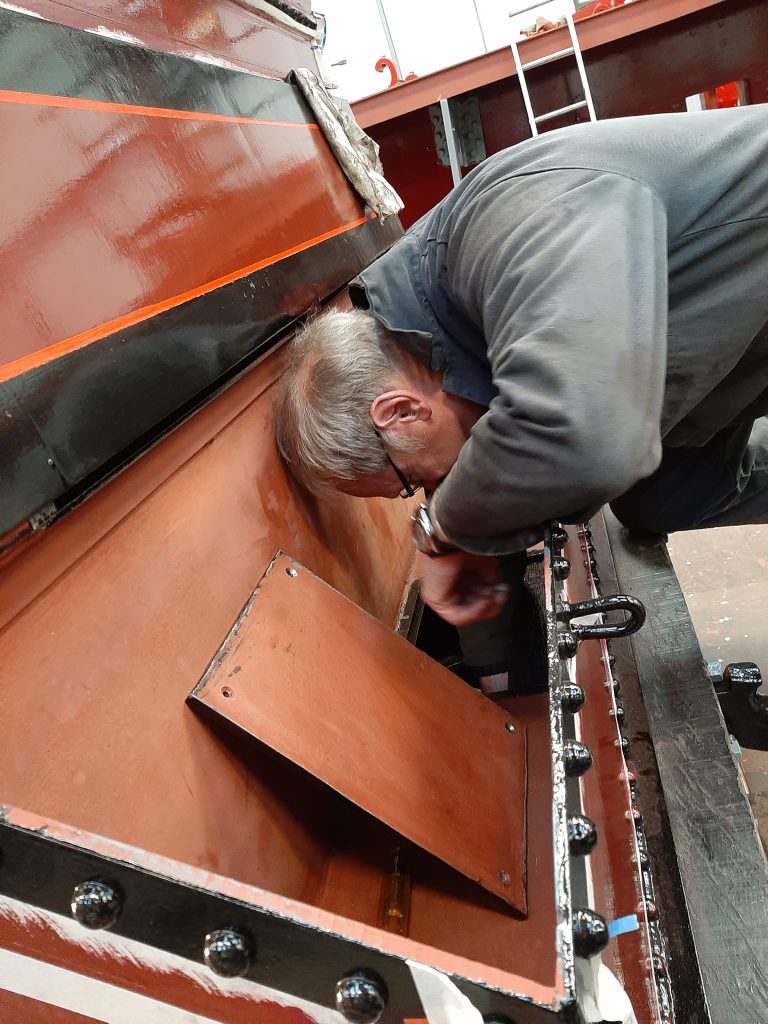 Underneath FR 20's tender, John Dixon and Roger have re-fitted the vacuum pipe with its new custom made brackets. John is seen making use of the new access hole in the "boot".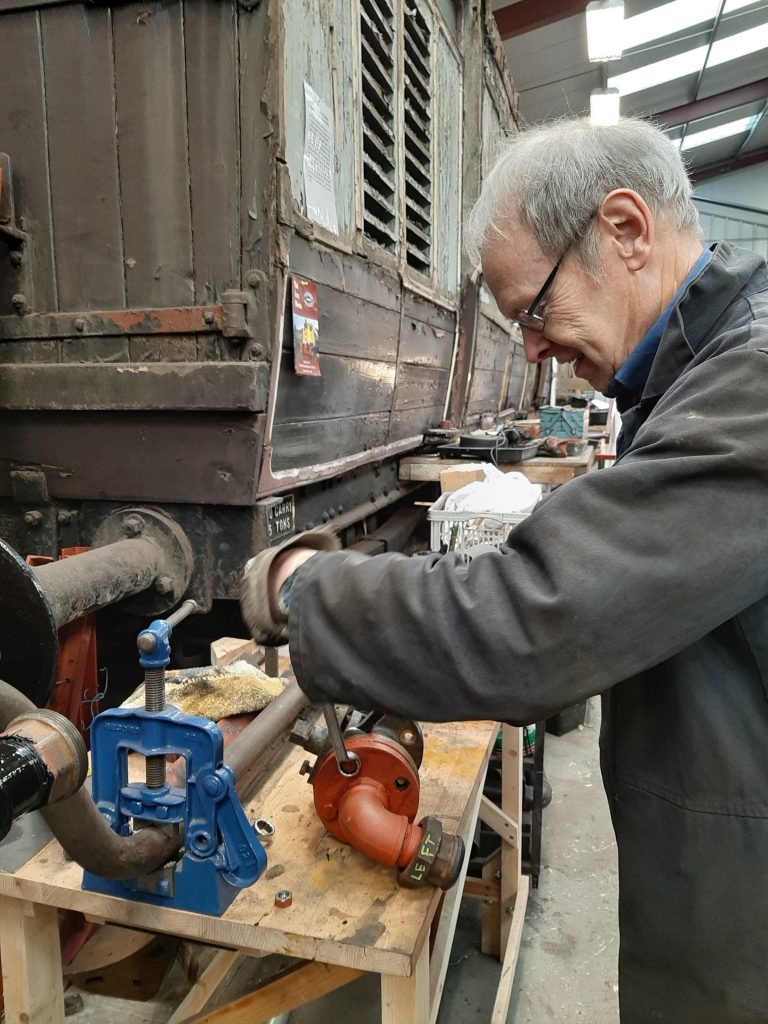 Another job on the list of things to do was to look at the two water shut-off cocks located on the sumps below the tender tank, the problem being that they have stiffened up with rust over time and are now impossible to do the job for which they were intended and actually shut. They have been removed and are undergoing attention from John.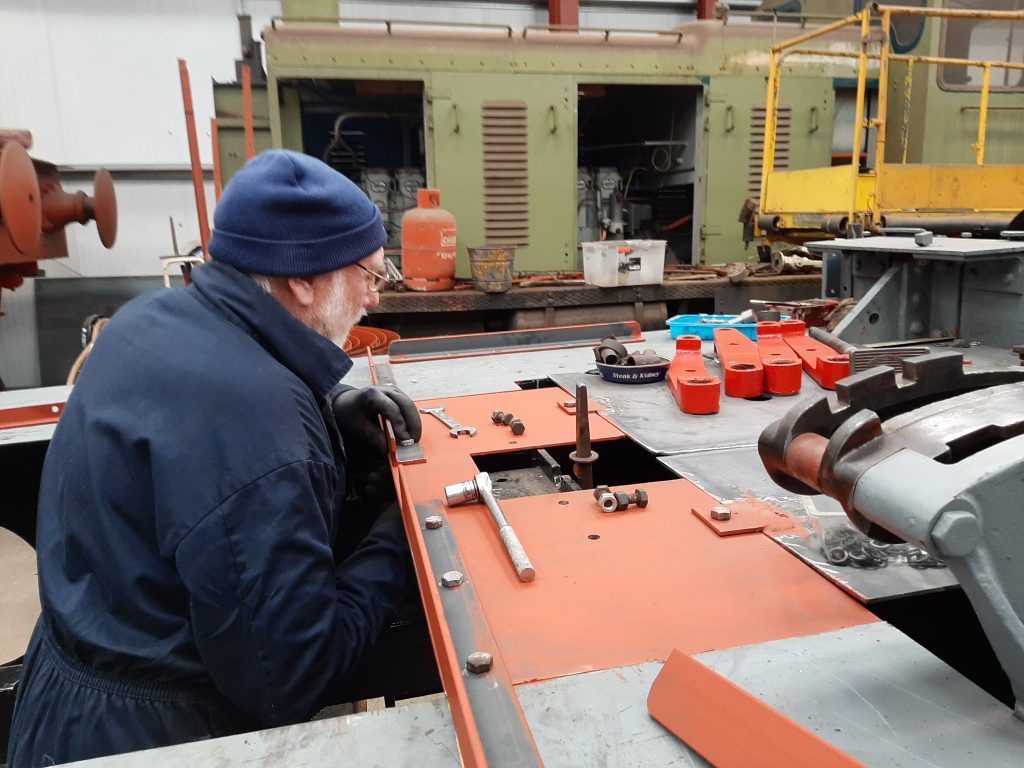 There has been more assembly of Fluff and Phil Bell has been fastening down more of its platework.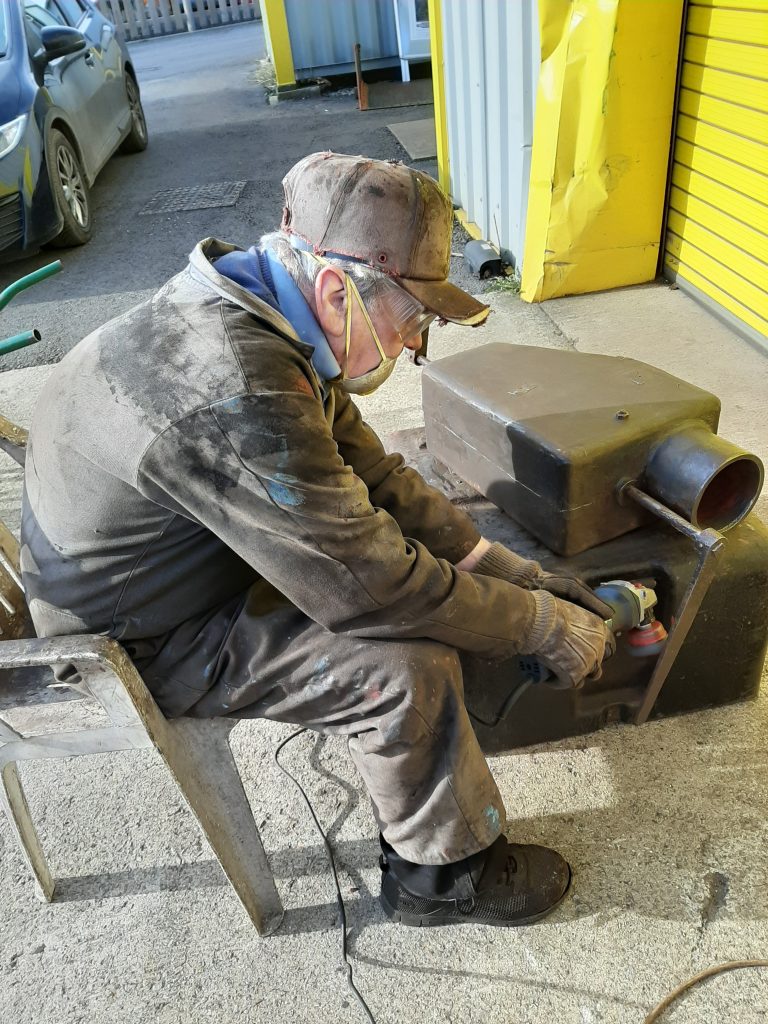 More bits of Fluff have been dragged out from store in the outer shed area and Fred is seen making the best of the brighter weather on Friday cleaning up a sand box.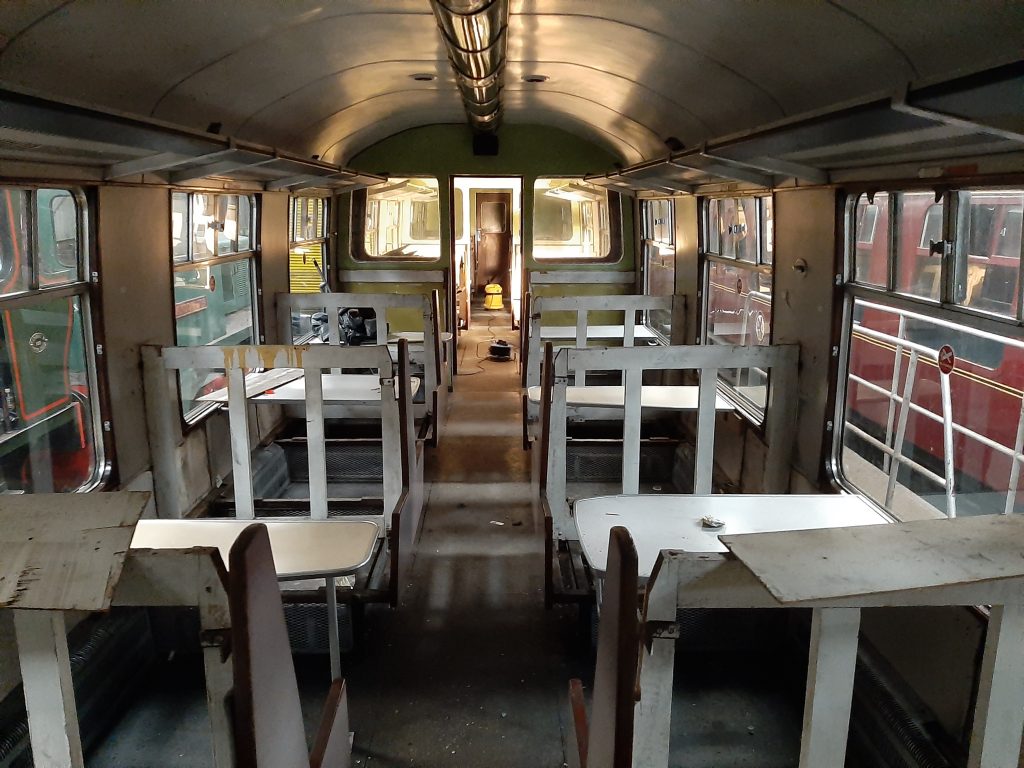 The FRT seems to be getting more and more involved with the RSR's coaching stock, with Mike Rigg having taking on the C&W role. Seats on TSO 5036 have been removed for re-covering.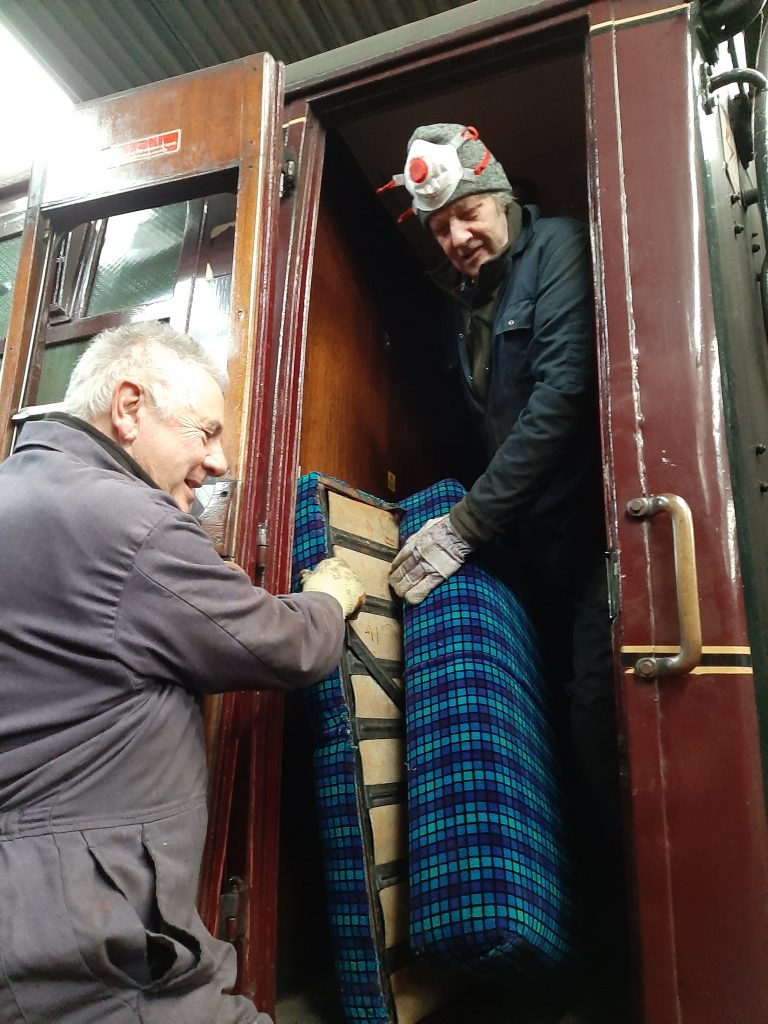 The professionally refurbished seats are now returning and John Davis and Mike Rigg are seen busy loading them aboard ready for re-fitting.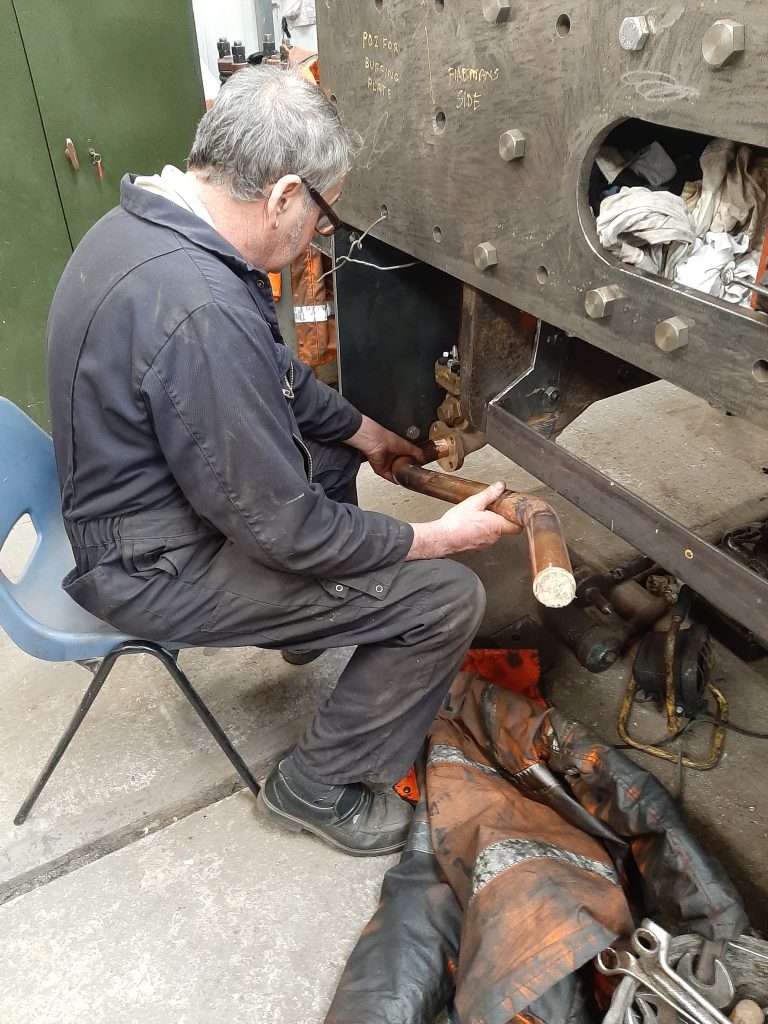 As ever, work has also continued on Wootton Hall and Keith is seen here fitting some newly formed copper pipe.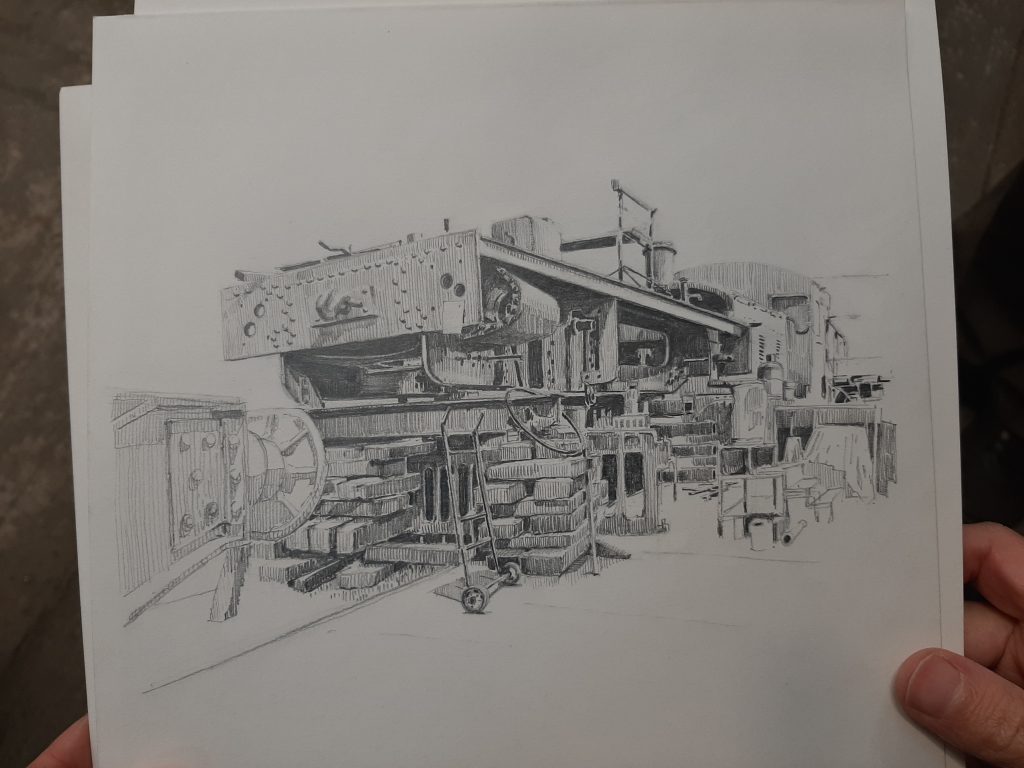 Finally, avid readers will remember the visits to our shed by local artist Gavin Redshaw, who has been preparing sketches of Caliban in preparation for a forthcoming exhibition at the Harris Museum and Art Gallery. That full exhibition opens this weekend – and full details are available here.