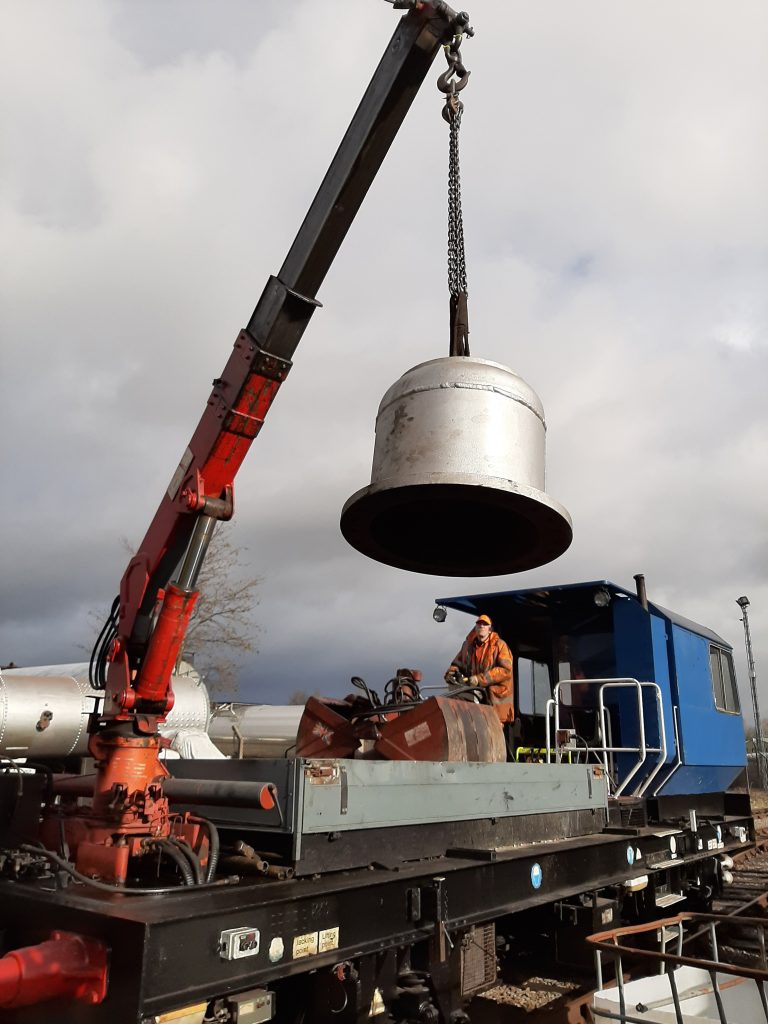 A landmark stage in the overhaul of FR 20 was achieved when the dome was finally lifted into position by the Ribble Steam Railway's track maintenance vehicle's hi-ab.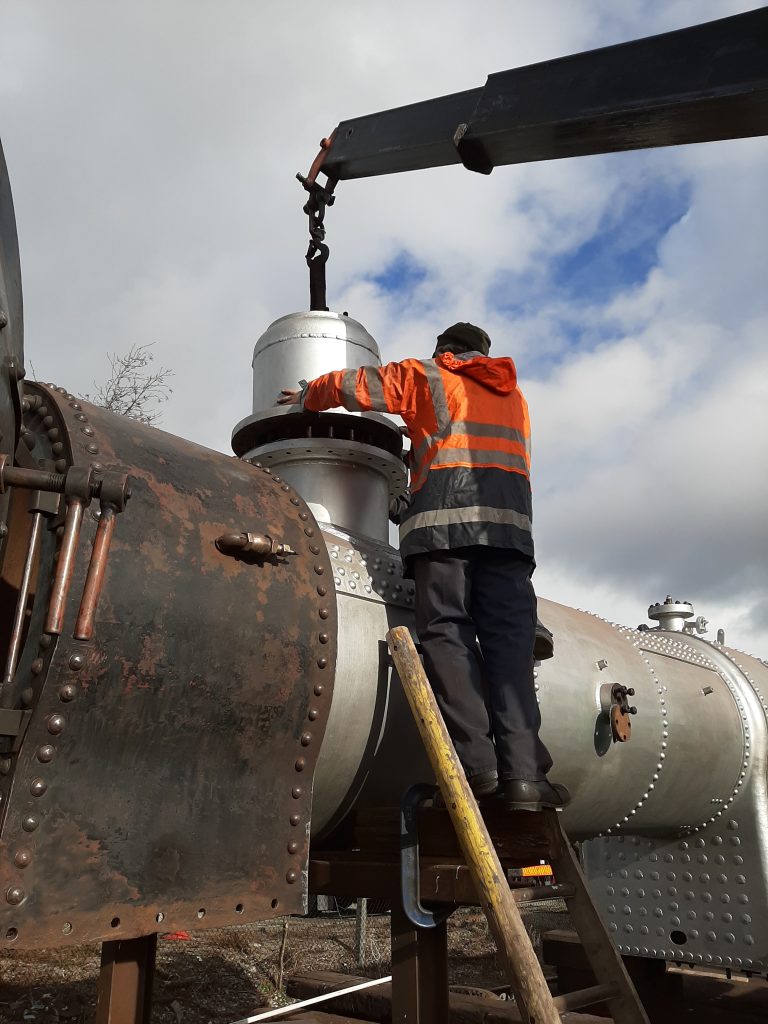 Ade is seen making sure that the dome fits neatly into position.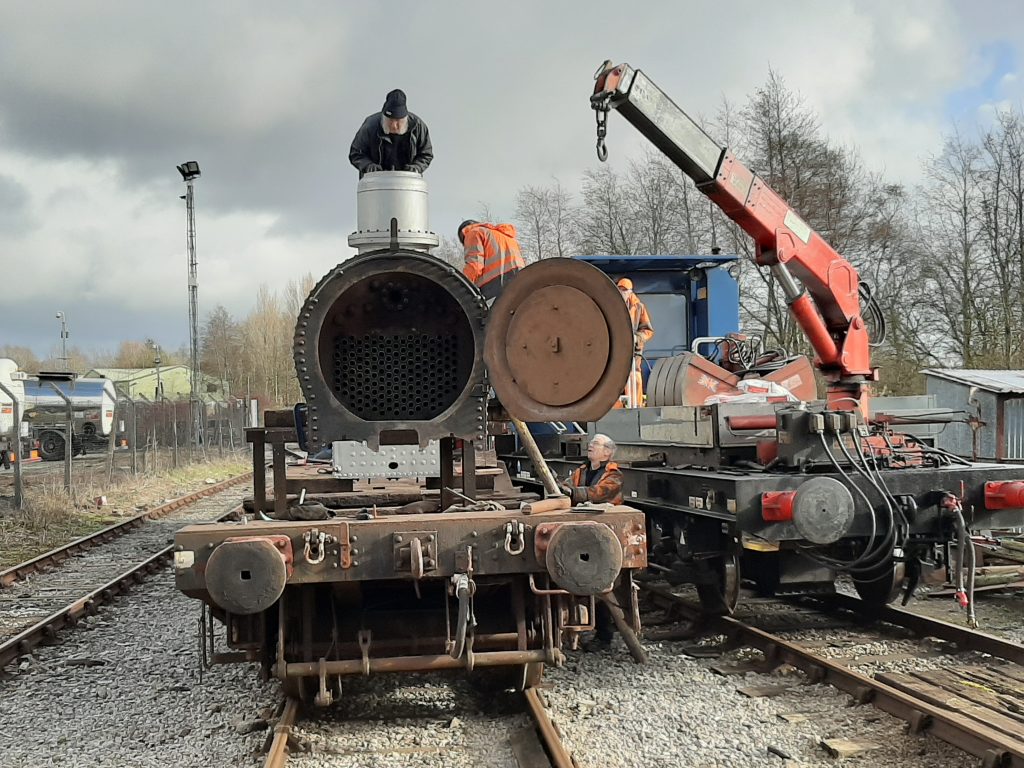 Alan looks as if he has just popped up out of the boiler as he attends to the securing nuts.
John has been preparing the last of the boiler blanks in readiness for some water to be put into the boiler.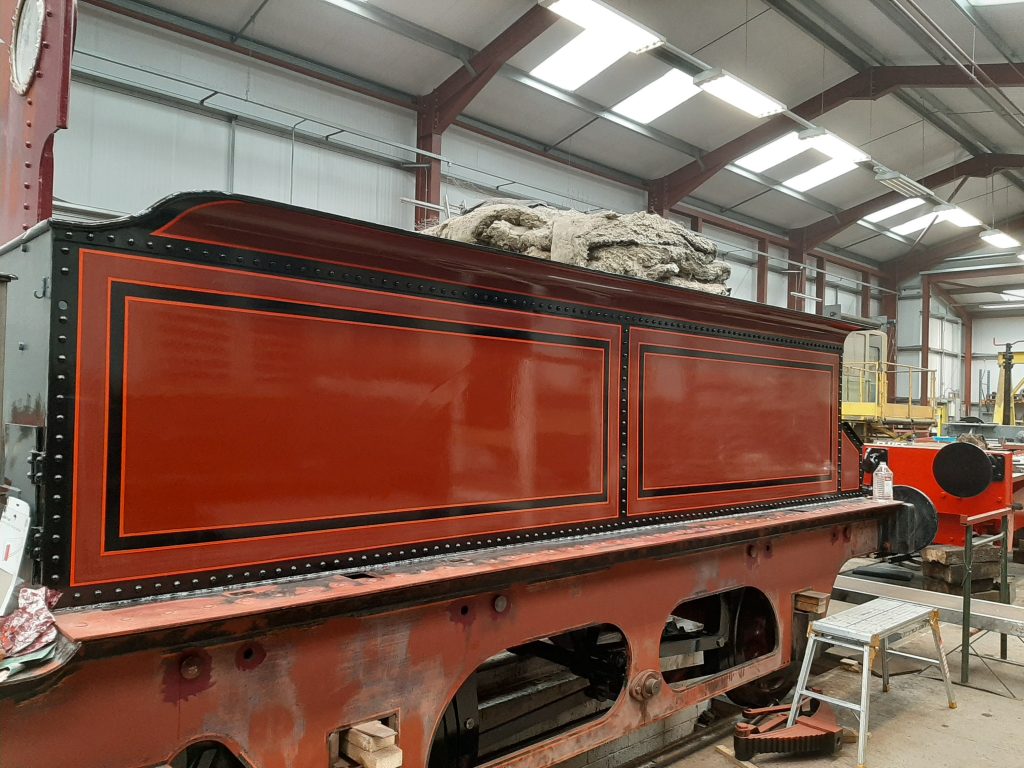 Painting of the tender has continued with the left hand side of the tank now showing off its new coat of paint.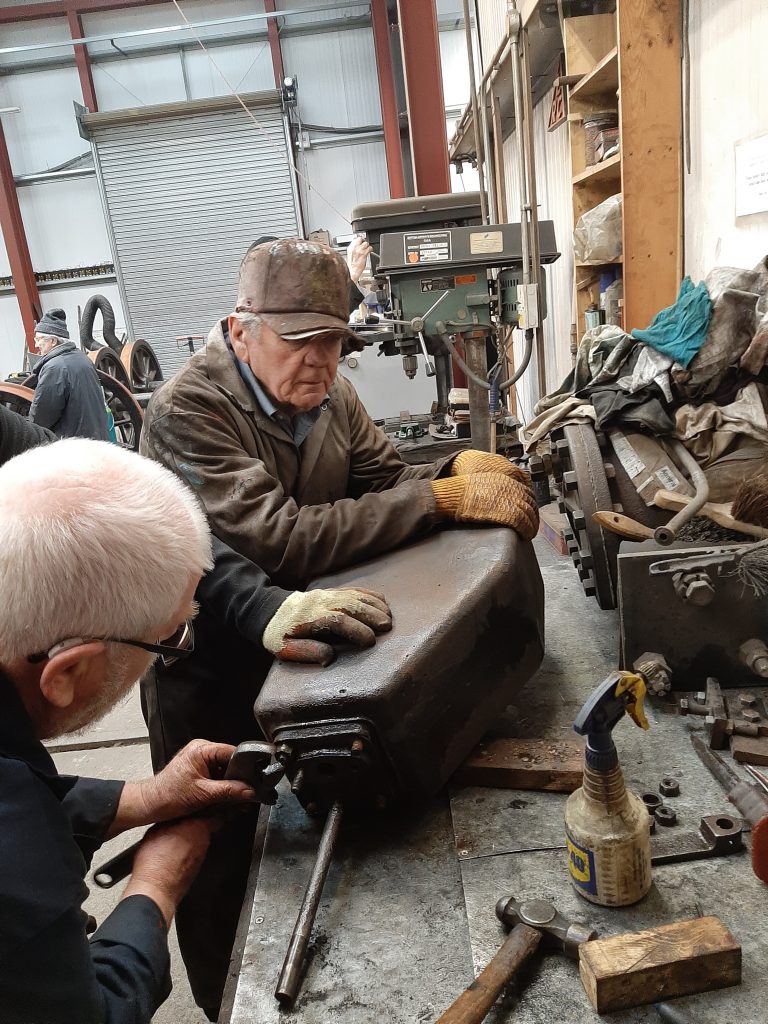 Fred and Alan Ogden have been wrestling to free the mechanism on the second of Fluff's sand boxes.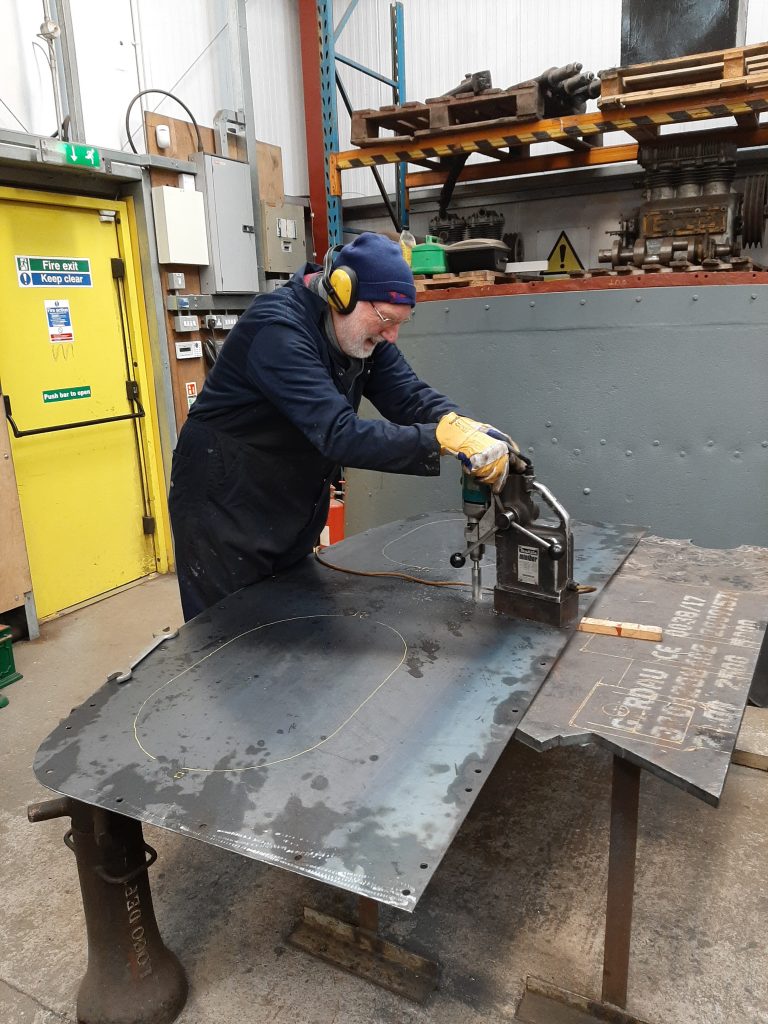 More new platework for Fluff's rear cab sheet has been cut out and Phil Bell has been drilling some more holes.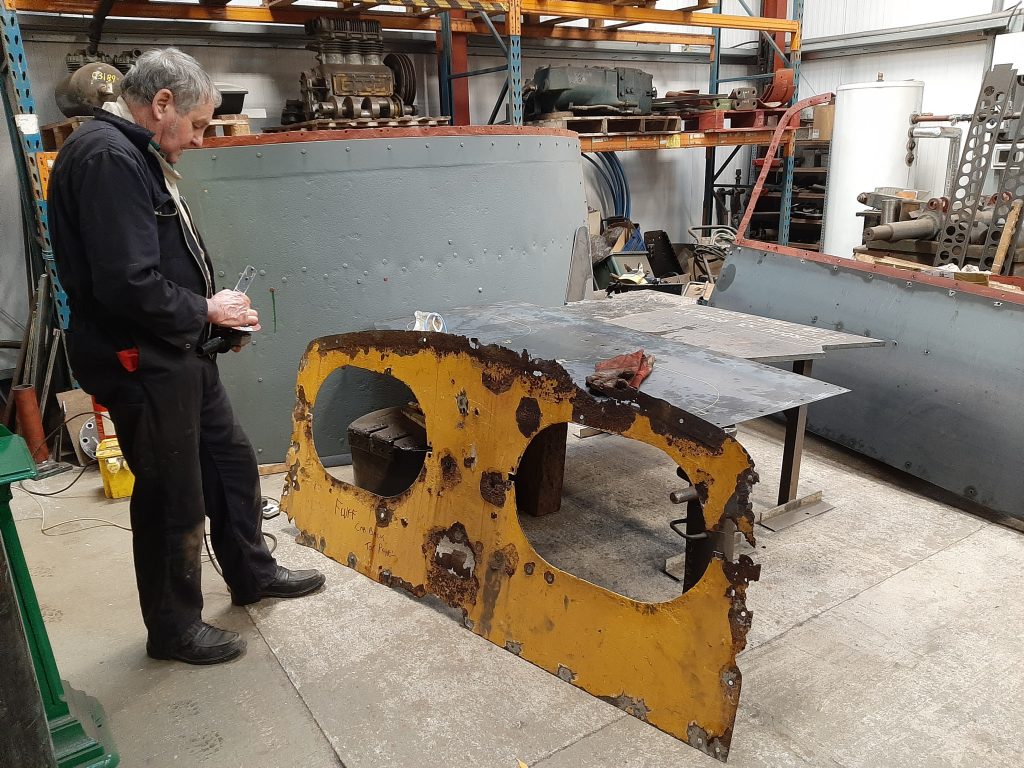 With the new steel cut, Keith prepares to chop the old cab plate ready for the skip.
Finally, the steam test for 5643, originally scheduled for last Friday, has been postponed pending the acquisition of some replacement firebars. Colleagues at Embsay have this is in hand and the steam test should be carried out shortly.