We are sorry to have to start this week's blog with the sad news which broke on Friday that the Appleby Training and Heritage Centre has closed after losing the necessary funding to enable it to continue its educational training. It is understood that the 14 staff there will be made redundant. As many of you will be aware, the Trust's second class North London Railway coach was restored at the Centre from 2002 to 2003 with the aid of a Heritage Lottery Fund grant. Subsequently, the Centre very kindly allowed Trust volunteers to return the FRT's Great Eastern Railway Royal Saloon No. 5 to serviceable condition in the Centre's polytunnel from 2009 to 2010. Both projects saw considerable input from members who regularly travelled over to Appleby during these periods and we will always remember the friendly and very helpful working relationship that we had with the staff at the Centre. This led to the Trust's GWR 'Hall' class 4-6-0 No. 4979 Wootton Hall being put in prominent storage on the Centre's site alongside the Settle & Carlisle Line from March 2007 until October 2014. Our heartfelt commiserations go out to the staff at Appleby.
News from Embsay is that 5643 passed its steam test on Friday. However, Keith brought back the news that work is necessary on the brakes and that the locomotive's front end will require to be stripped down to undertake an examination of the valves and pistons to rectify steam leakage. The implications of this outcome are still to be discussed and an action plan developed.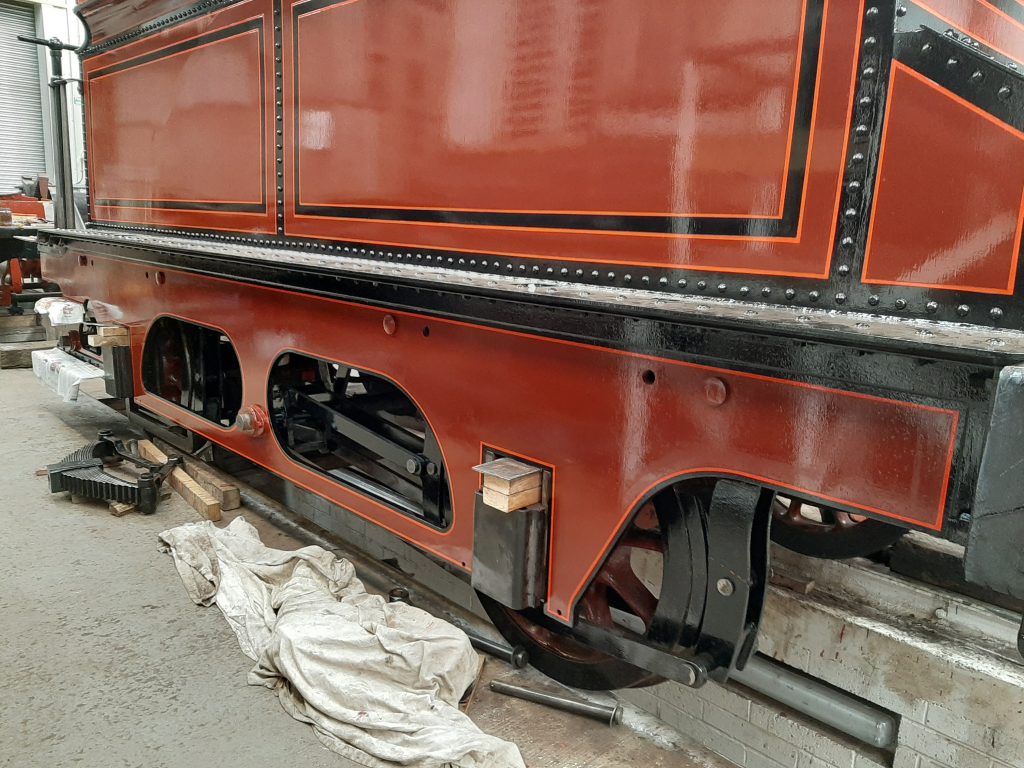 Back at Preston John Dixon continued his work to clean up the inside of FR 20's tender tank and Tim has almost completed the painting of the tender frames.
Ade and Alan conducted some further work on FR 20's boiler on Wednesday after which Andy Booth appeared on Friday to follow up a few areas to make the boiler ready for its hydraulic test in the presence of the boiler surveyor. This is now being arranged.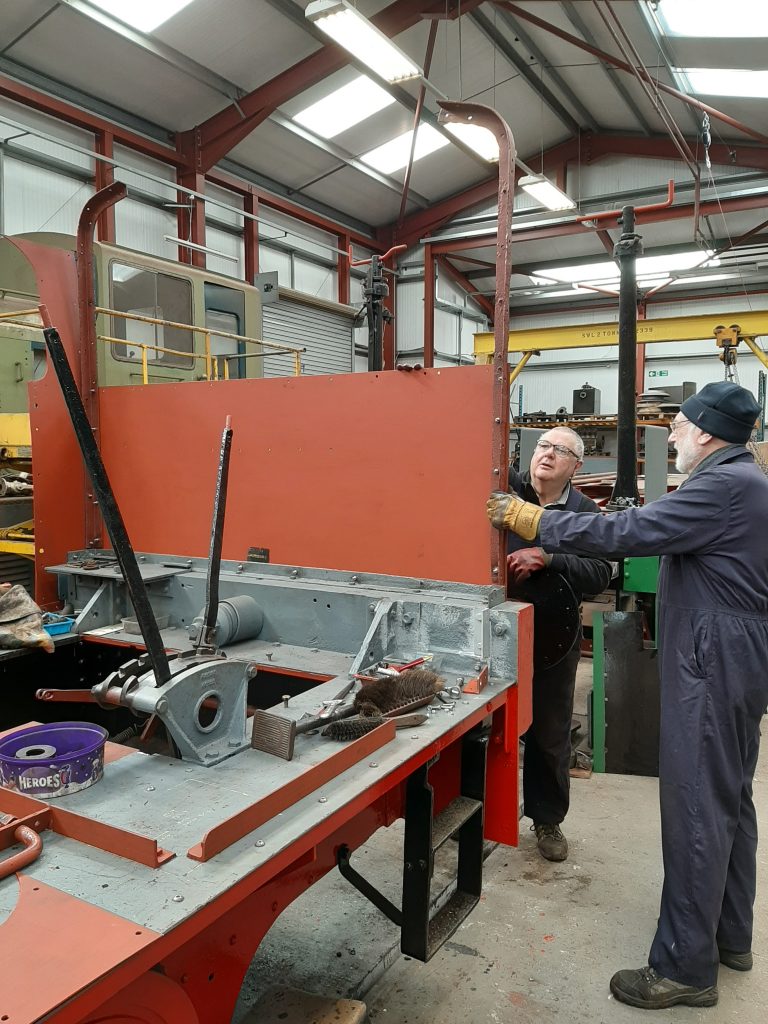 With much of the work on Fluff's chassis now complete, Phil and John Davis have commenced the task of fitting some of the superstructure.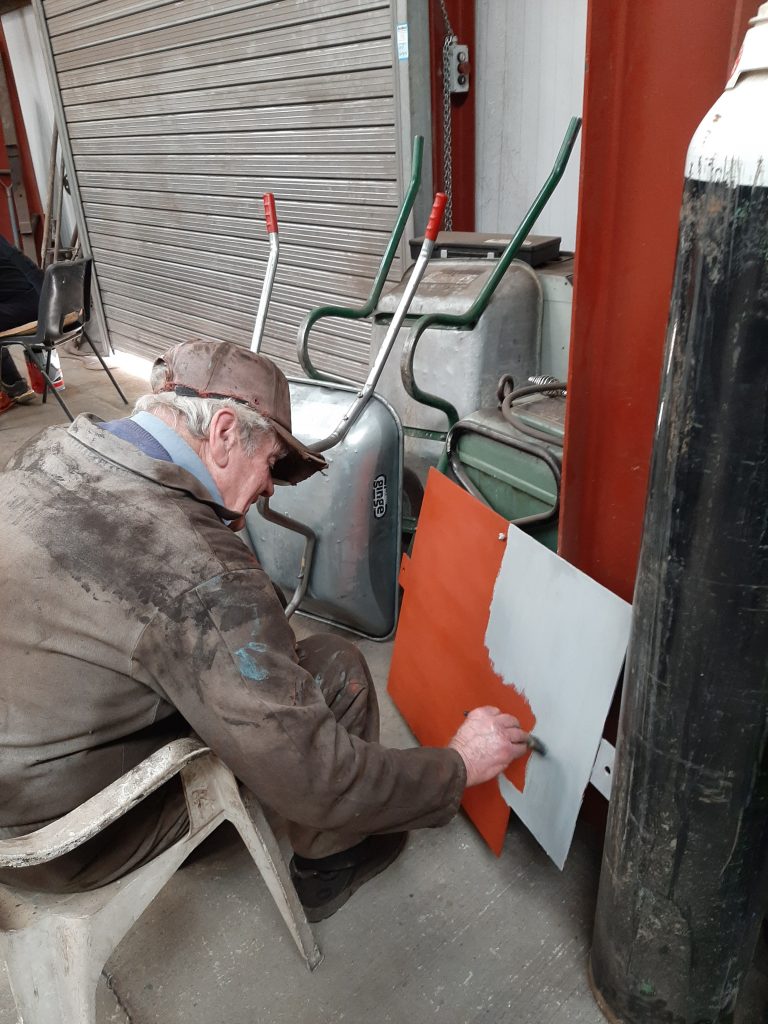 Fred appeared on Friday and was kept busy with a paint brush on some of Fluff's platework.
Looking forward, the Ribble Steam Railway's operating season starts on Sunday with Cream Teas being served on Mother's Day trains. Alison (who had another birthday last Friday) tells us that all the teas have sold out.
Finally, despite the Coronavirus outbreak, working parties at Preston are planned to continue. Members are asked, for their own safety and that of others, to observe the precautions published by the Government. Further information on Coronavirus is available here.