What's this? Two blogs within the space of 14 days? Well something must be happening!
First of all we can reveal that the Trust's former GWR 0-6-2 tank locomotive No. 5643 is now due to return to Preston from Embsay around the 14th July. A preparatory shunt of the FRT shed at Preston was due to take place today, Monday.
Secondly, we are sorry to hear that Roger Benbow has recently had a spell in main works, Furness General Hospital at Barrow. Happily Roger is now home and making a good recovery we hear. Best wishes to you, Roger, from us all.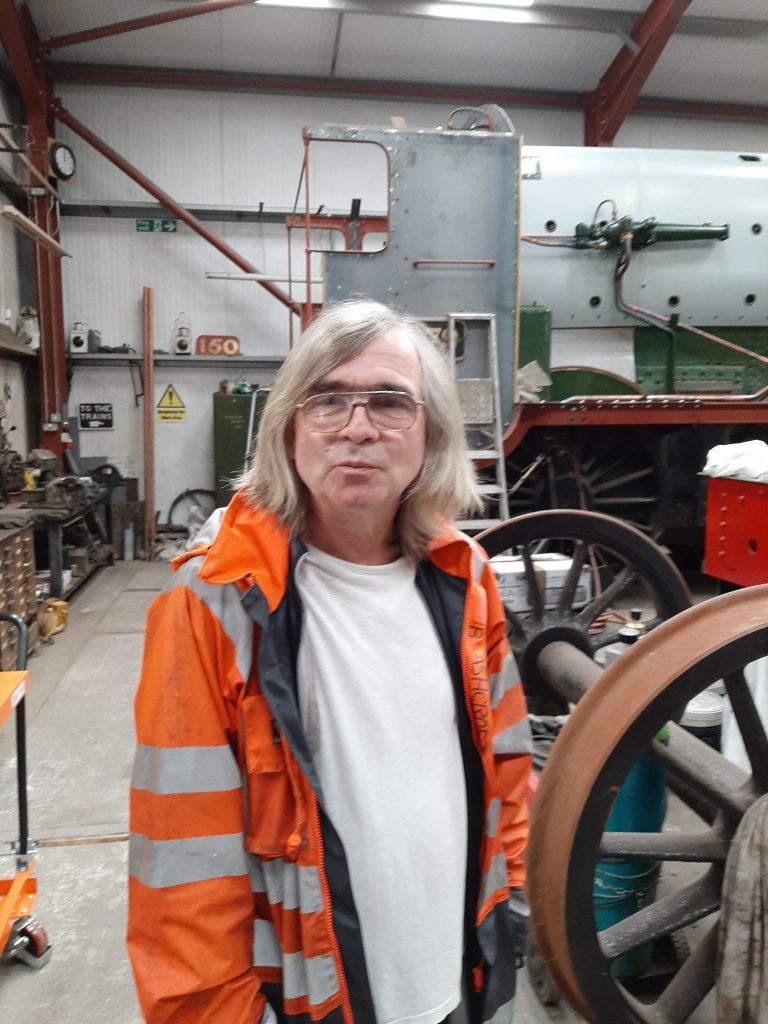 Back to the good news, Ade, John Dixon, Tim and Keith re-united at Preston last Wednesday after a gap of three and a half months.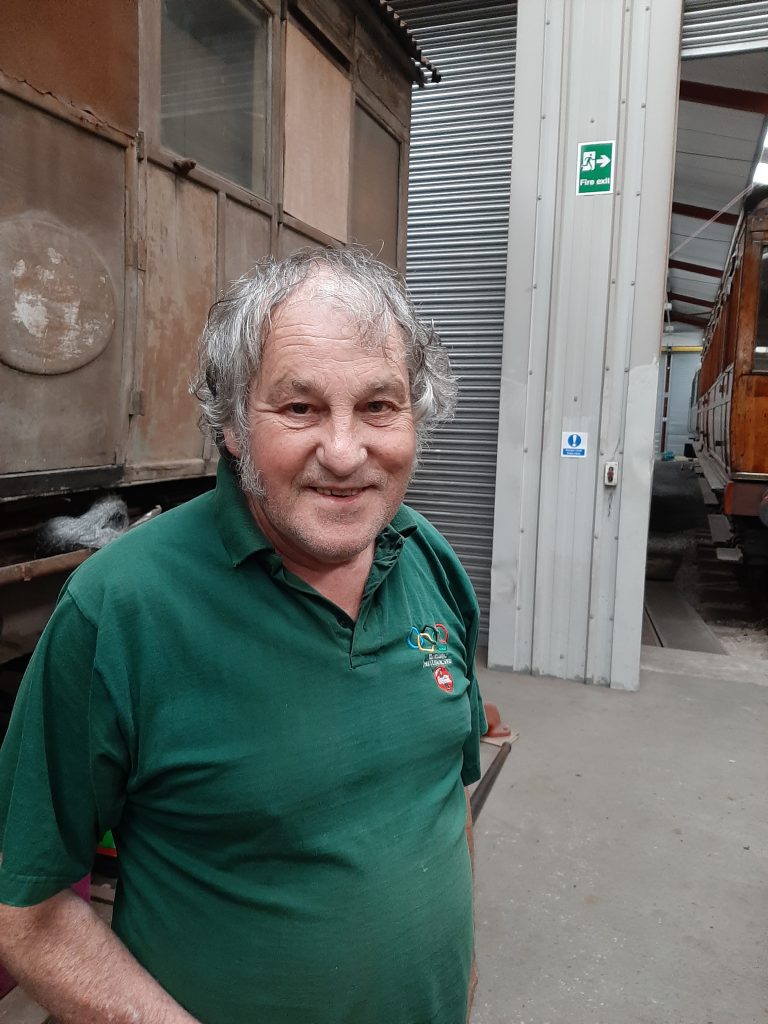 Tim had brought down with him various boxes containing PPE, hand gel, adhesive tape and floor paint. The plan was to lay markers at 2 metres distance in both the RSR and FRT sheds. It was decided to practice with the FRT shed where Ade (sporting a 100 day isolation hair style) hoovered the floor.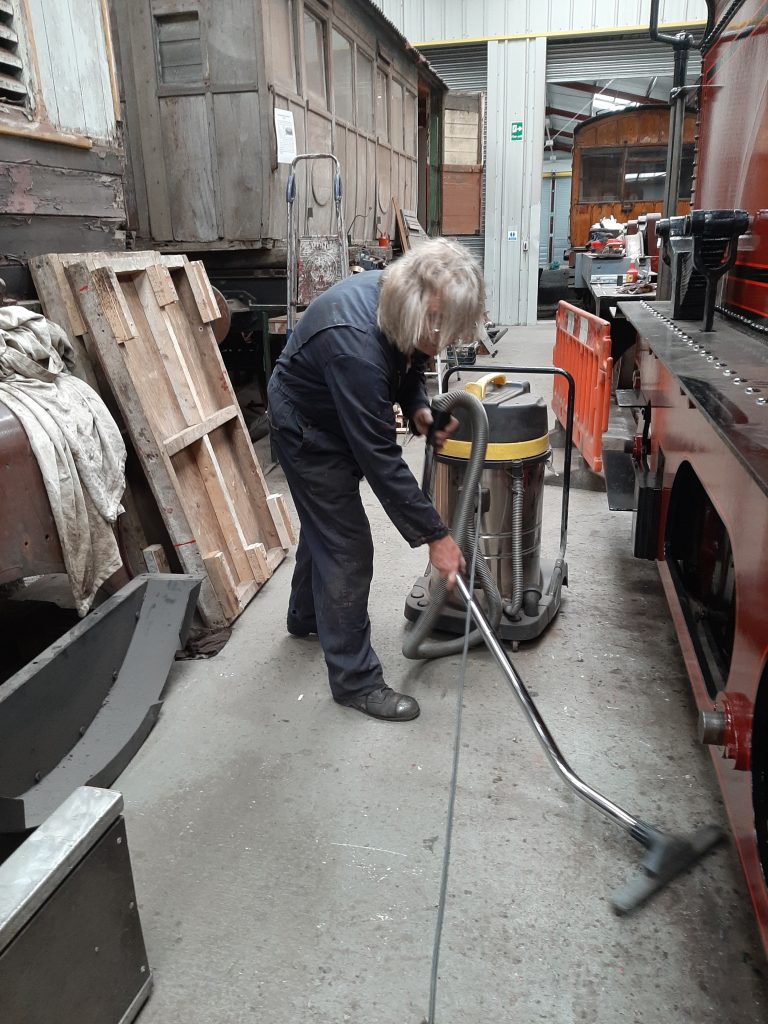 The floor was then cleaned with white spirit before John applied adhesive black/yellow tape.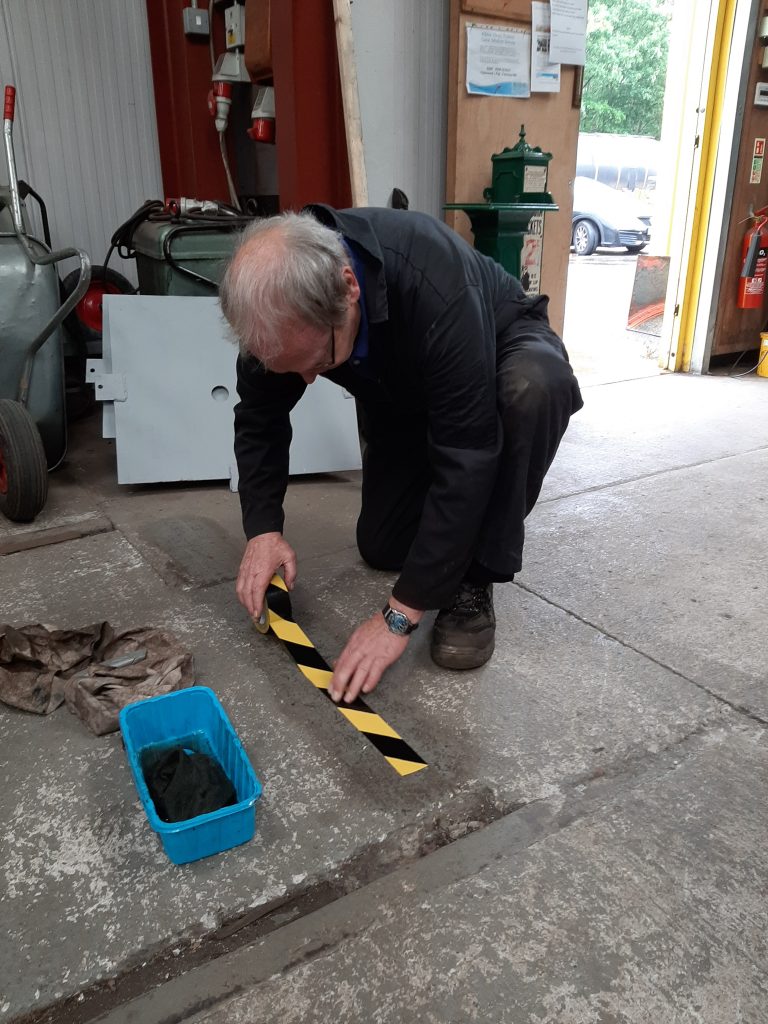 Unfortunately the tape didn't like the concrete floor so Plan B was invoked.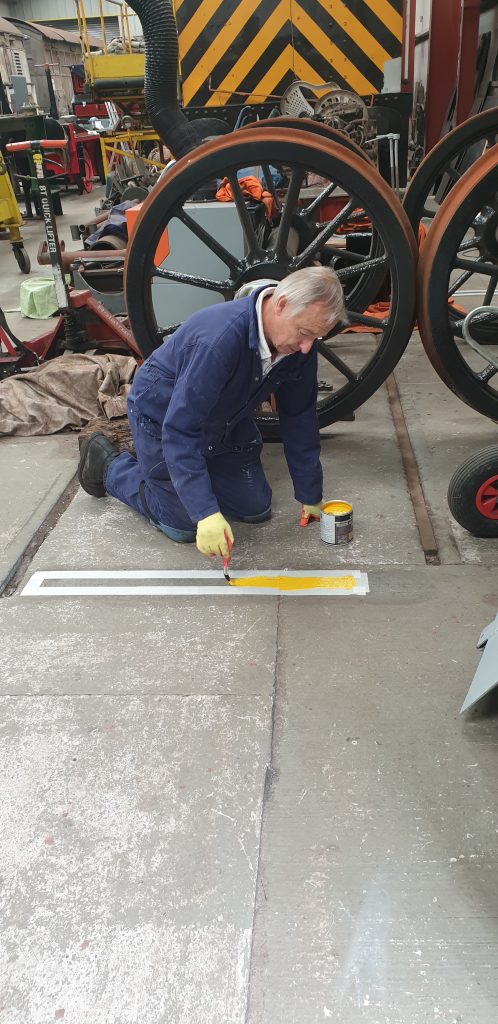 Once the time consuming option of masking tape had been ditched, John made up a wooden stencil to enable Tim to apply some yellow marking paint, which appeared to do the trick.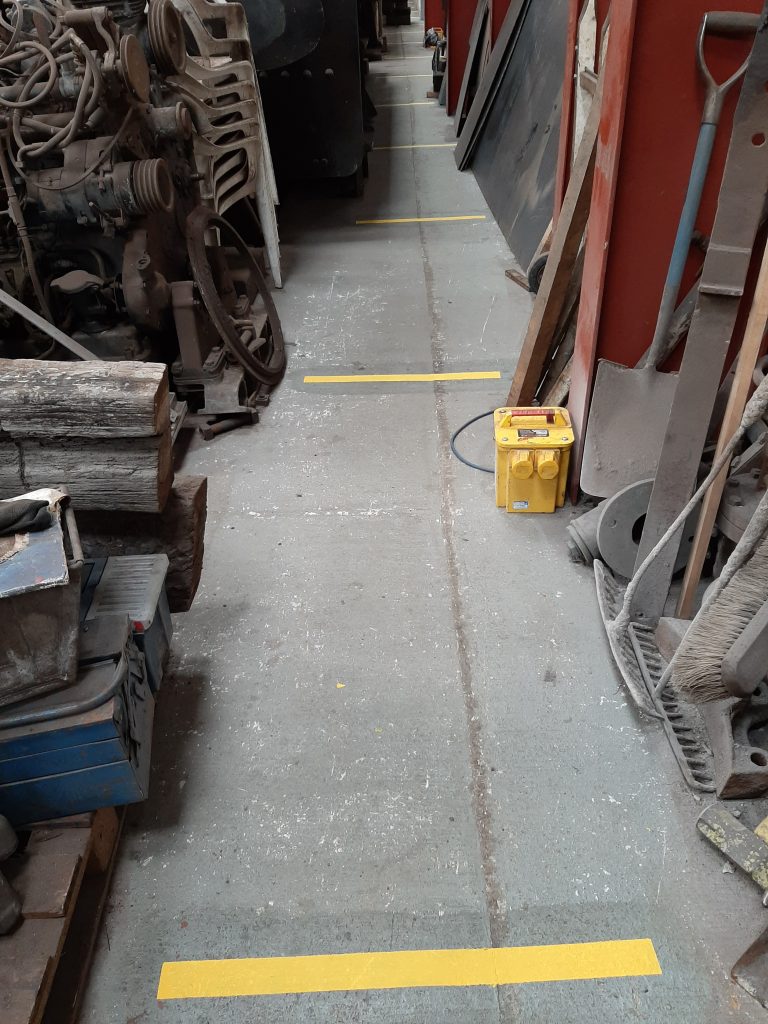 Now that we have the technology it is hoped to make rather more progress this week. Once this is achieved, and signage and hand sanitisers are mounted, we will be well on the way to re-opening the workshops.