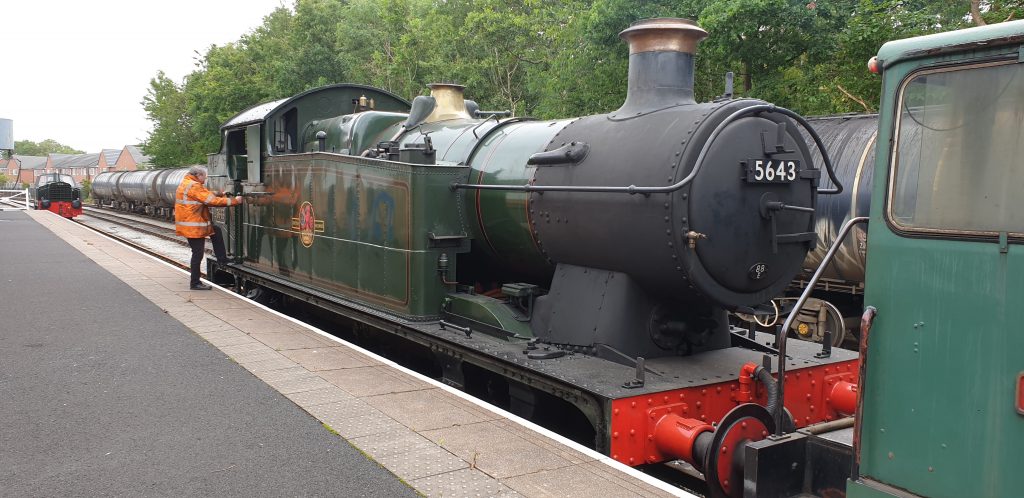 Yet another blog, this time to let you know that 5643 arrived back at Preston this afternoon and is now tucked up in the FRT shed.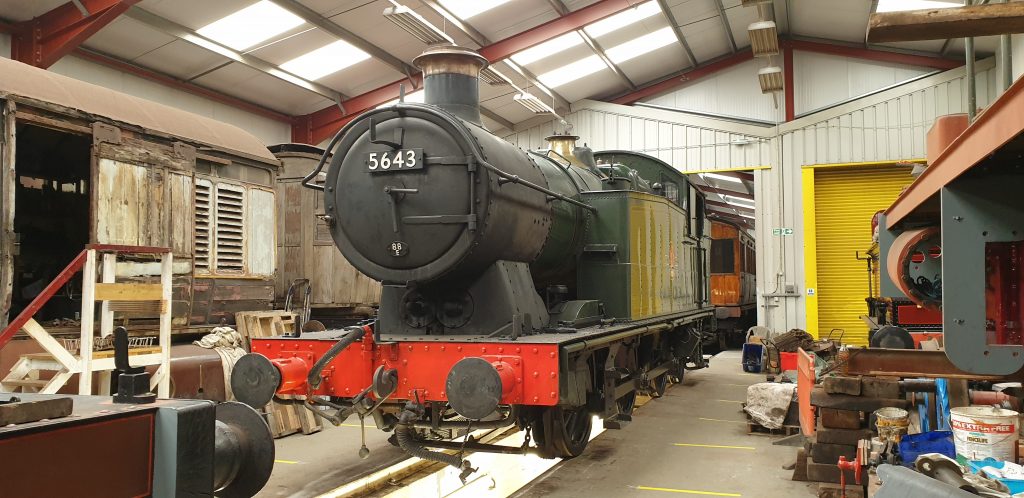 Thanks to Adrian and Keith who oversaw the unloading and shunt for us. This is how the reorganised shed now looks:
A small group met last Wednesday to continue the preparations for re-opening the FRT and RSR workshops to volunteers. Keith had laid down some yellow markers in the FRA shed the previous Sunday.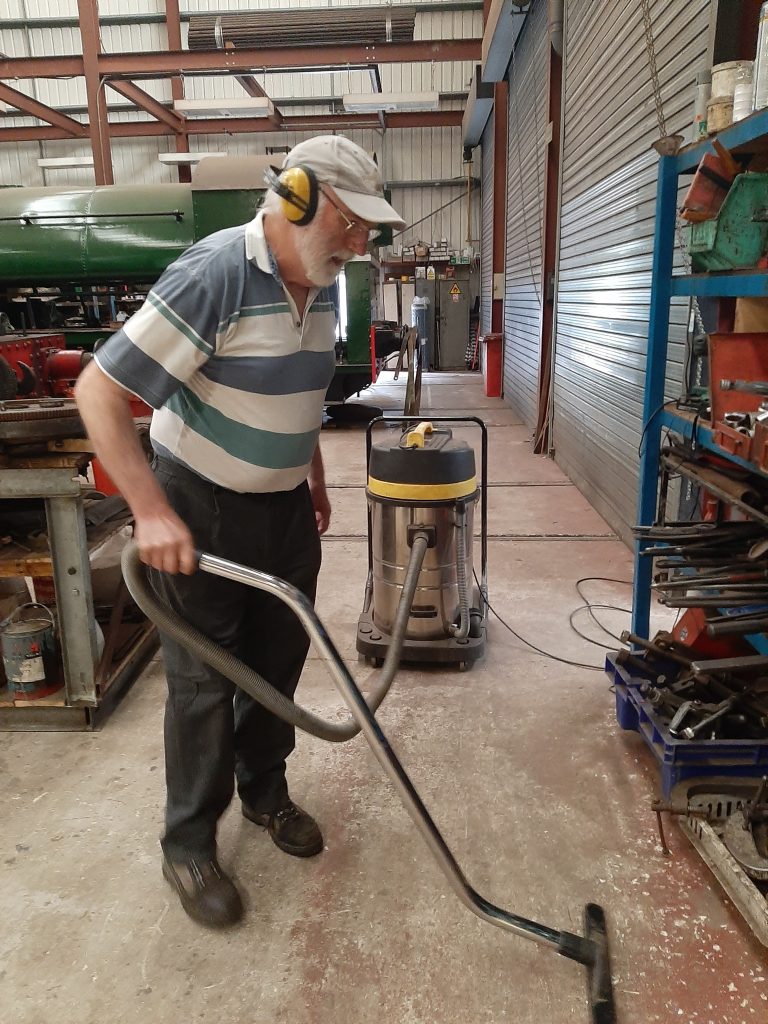 Phil joined us to hoover the RSR workshop and plant room.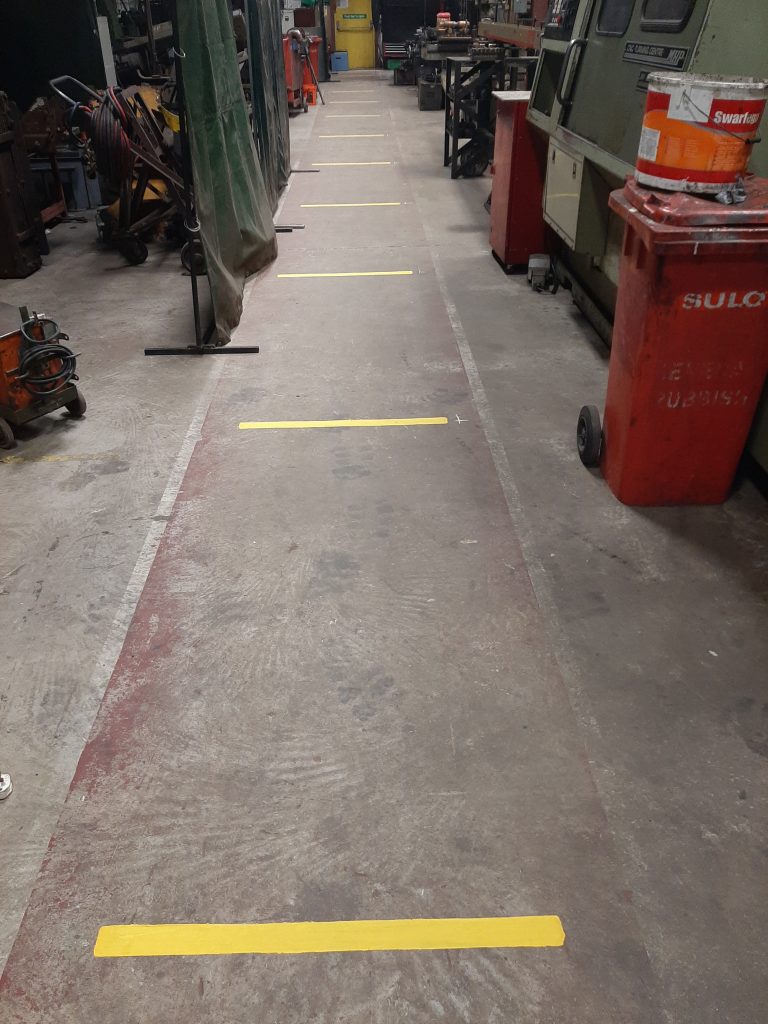 Tim, working with John Dixon, painted a further eighty marking lines at 2 metres distance so completing the bulk of this work – or so Tim's knees hope!
It is intended to mount a number of hand sanitisers around the site this next Wednesday and suitable signage is being prepared to emphasise the need to wash hands regularly and to maintain social distancing.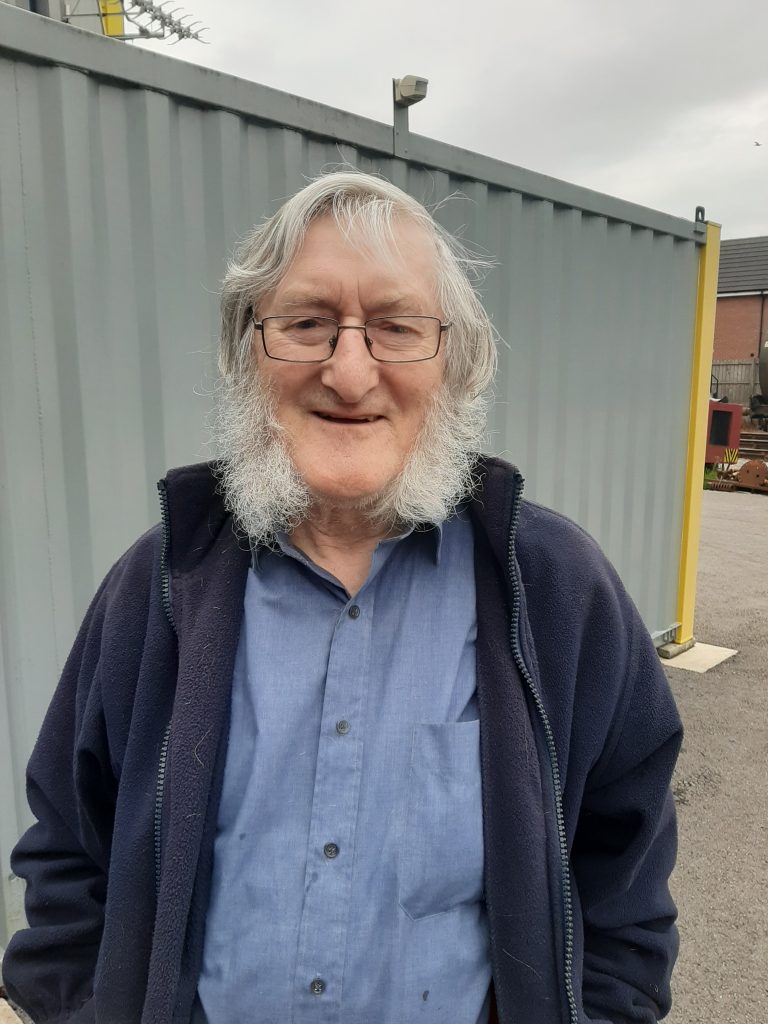 We also had the welcome sight of Alan on Wednesday for the first time after his Covid-19 illness, also sporting a lockdown haircut. He has taken the copy for the latest edition of The Iron Horse to the printers so hopefully it should not be too long before one lands through members' letterboxes.