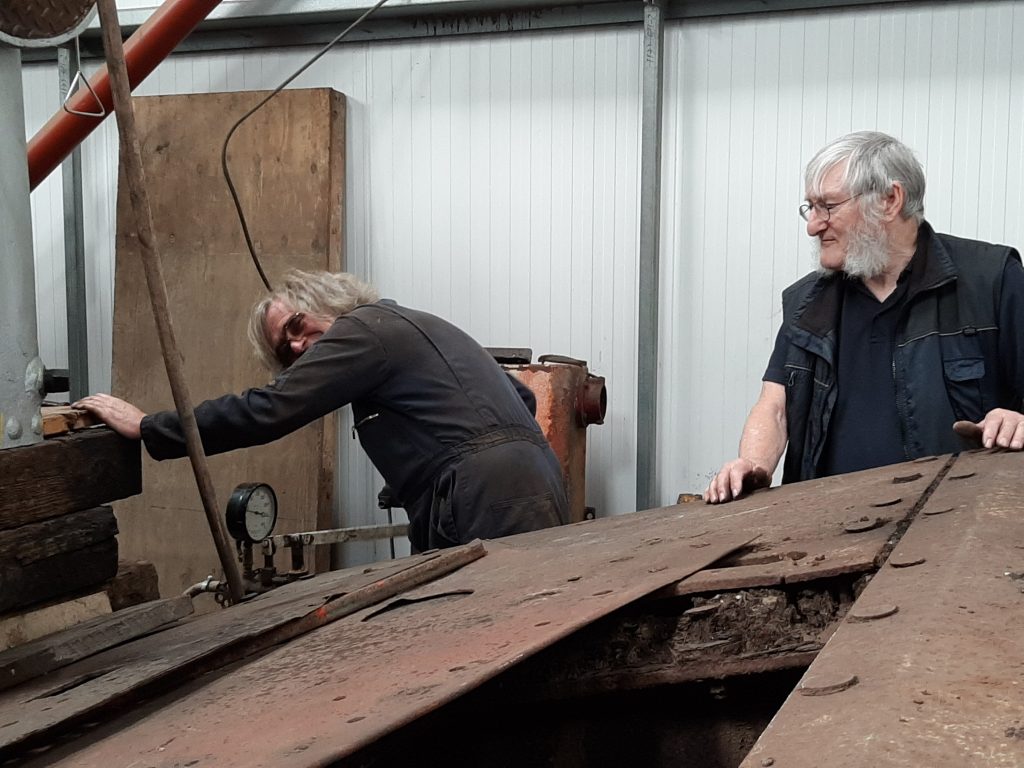 Alan and Ade conducted a further hydraulic test on FR 20's boiler on Wednesday after successfully making a new dome cover joint last week and Ade can be seen here working up some pressure. A formal test for the boiler surveyor has been booked for the 12th October.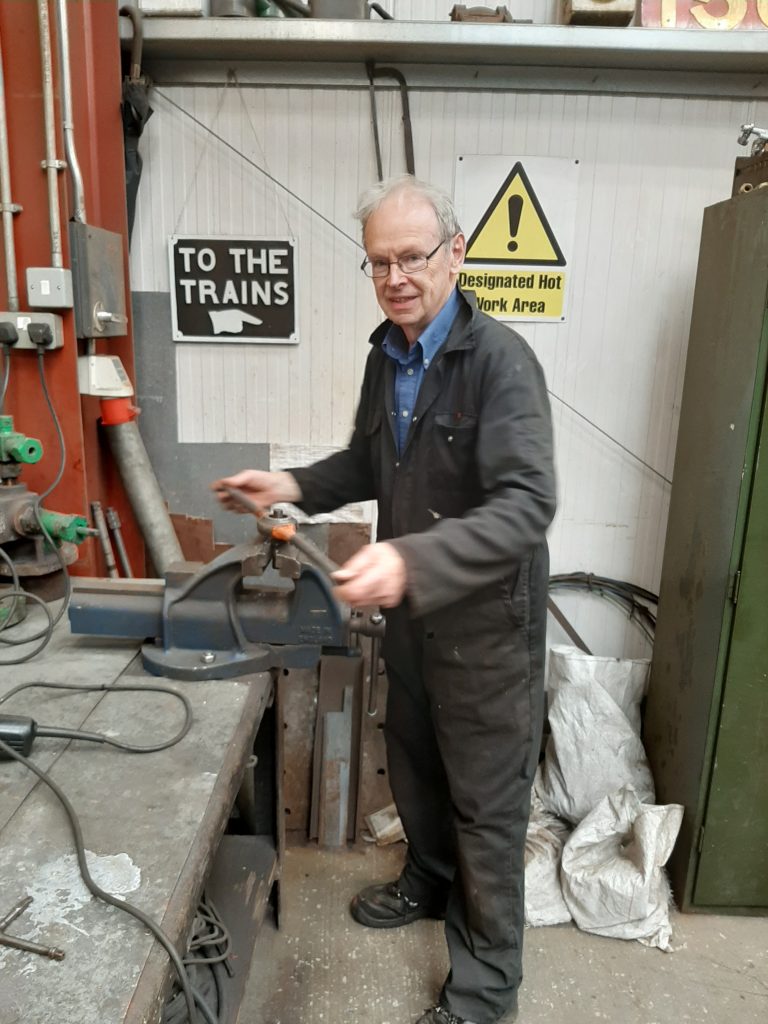 John Dixon finished finding or making the new studs for FR 20's steam and blast pipes and had them fitted on Wednesday. He is seen here applying a die nut to one of the studs.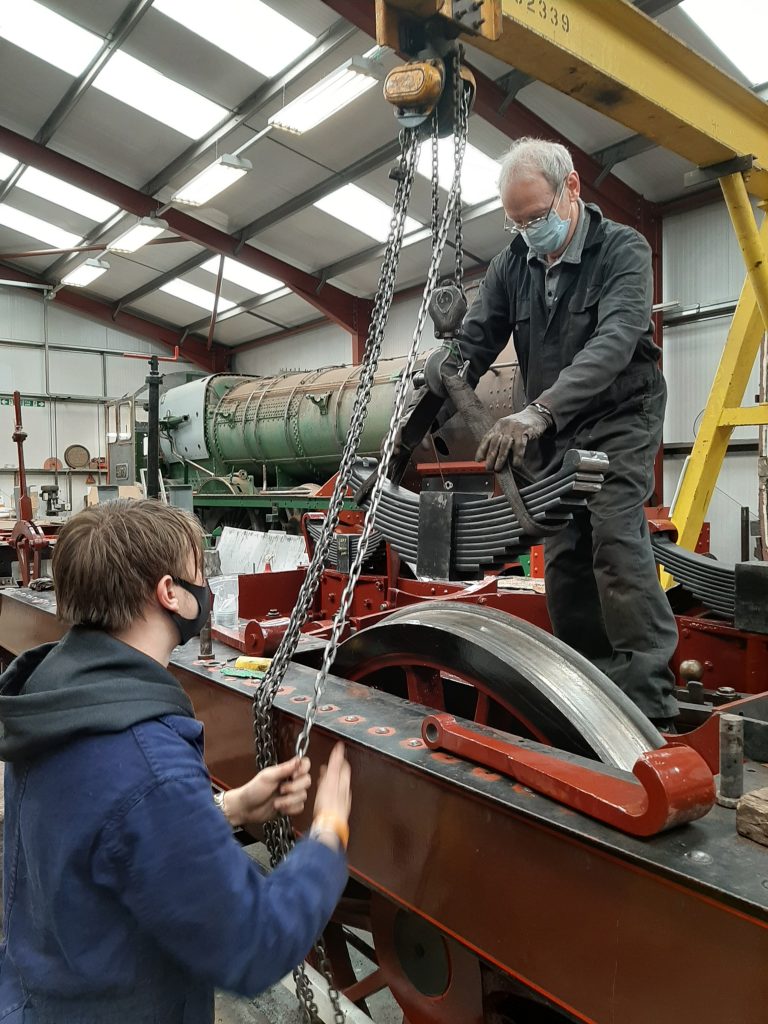 Friday saw young Matthew join the gang having started a fabrication and welding course at college. He was quickly put to good use operating the hoist to lift one of the new engine springs into position for another test fit.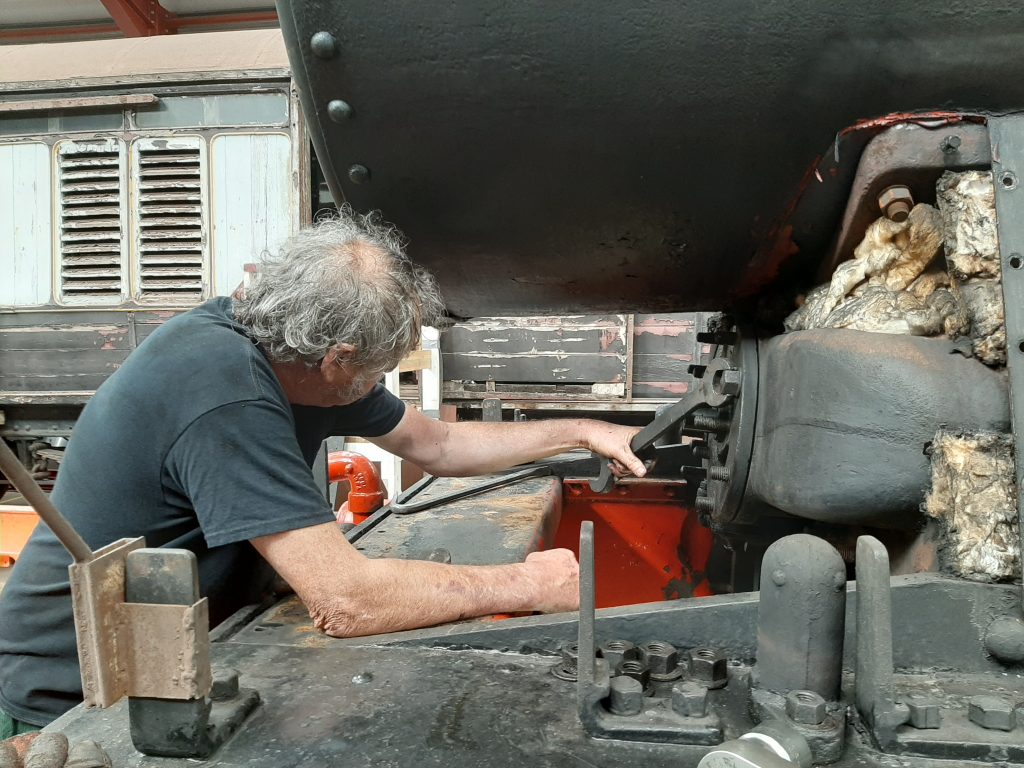 Keith has removed 5643's valve and cylinder covers as he starts the valve and piston examination.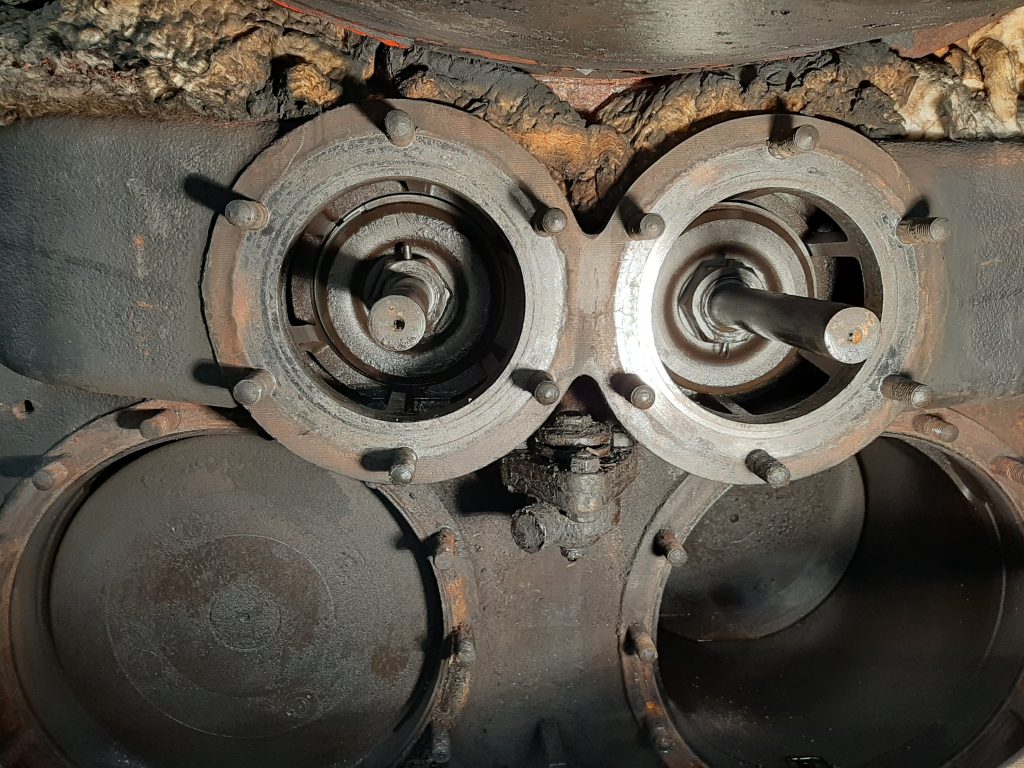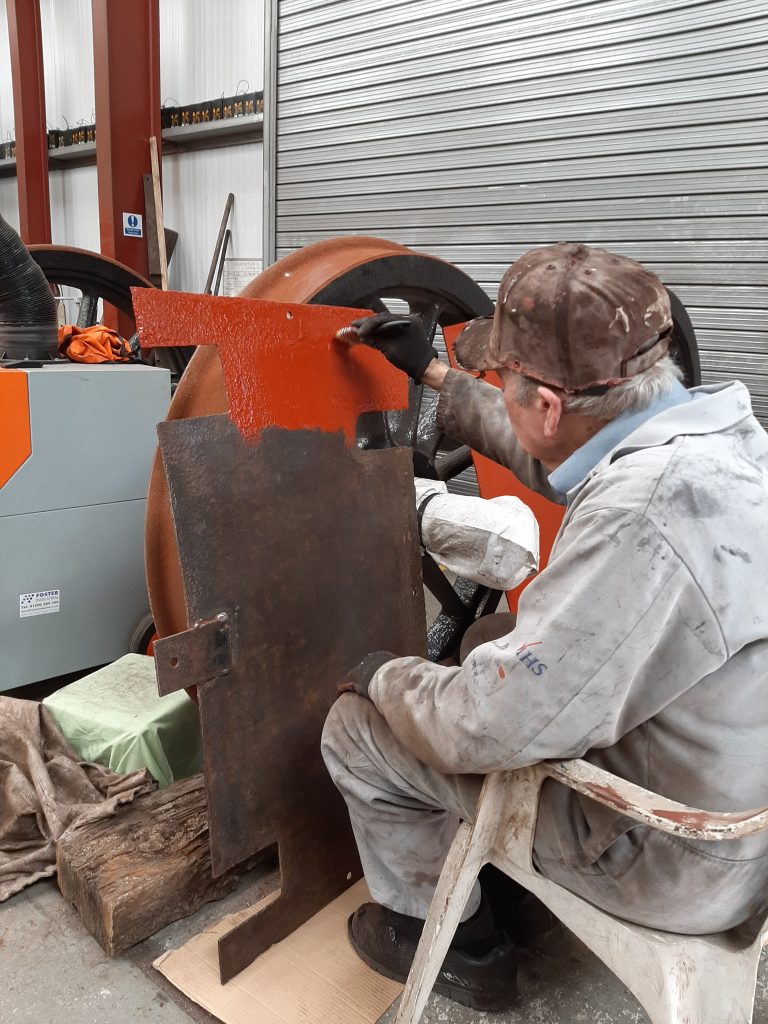 Finally, Fred was with us on Friday to continue his work cleaning up and painting the cab floor metalwork.