Mike and John were busy last Wednesday in their efforts to complete outstanding jobs on the RMB. Mike spent even more time in one of the toilets (and they're not tested yet!) whilst John attended to the replacement of grab handles, footboards and steps.
Adrian was again busy cleaning Caliban's frames, and Alan and John did more work on the running boards where corroded areas of steel are being cut out for replacement. Fred appeared on Friday to clean off the second of Wootton Hall's front buffers.
Tim and Mike Bailey of Ribble Steam Railway had a useful visit on Wednesday to Rochdale to see our joint solicitor, Richard Greenwood, in order to progress the sub-lease for the shed.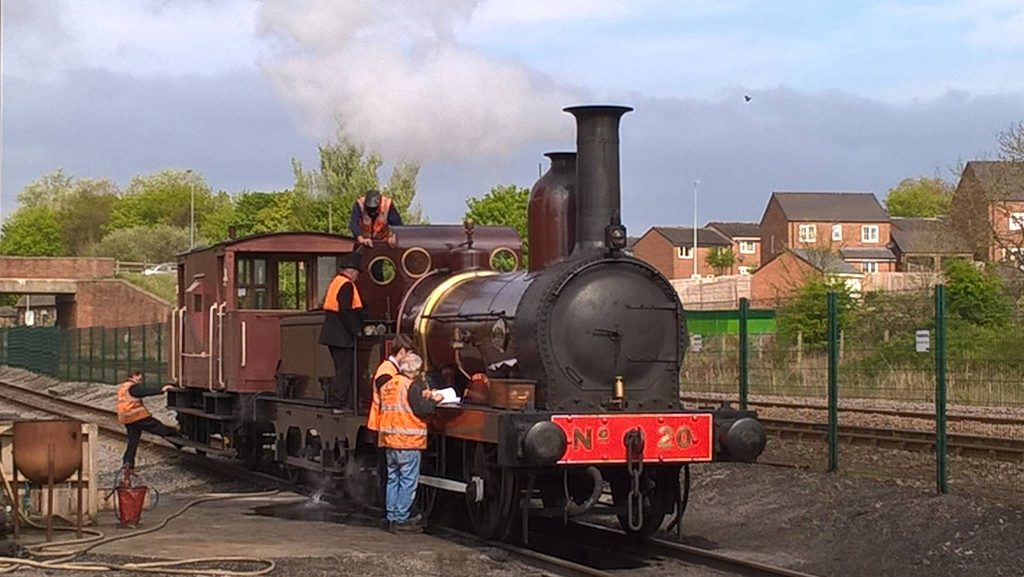 Alan and Alison went over to Locomotion, Shildon, last Friday in readiness for FR 20's three days in steam, with Tim planning to join them on Sunday evening to crew FR 20 with Alan on Monday. This plan altered when it became apparent that there was a shortage of drivers at Preston, so Tim took the Sunday turn there and Keith agreed to move to the Monday slot so that all RSR days were covered. Tim then headed over to Shildon on Monday morning, with the family – no need to get there early, said Alan, we're in light steam on the apron in the morning. When Tim got as far as Levens the phone rang: it was Alan to report that the other loco at Shildon, Beatrice, had failed (with a broken spring) and that FR 20 was now due to start operations at 10 am! After a rapid journey over the Pennines, Tim arrived just as the joint resources at Shildon had completed the swift preparation of FR 20 and in time to move the loco into the platform ready for service – phew!!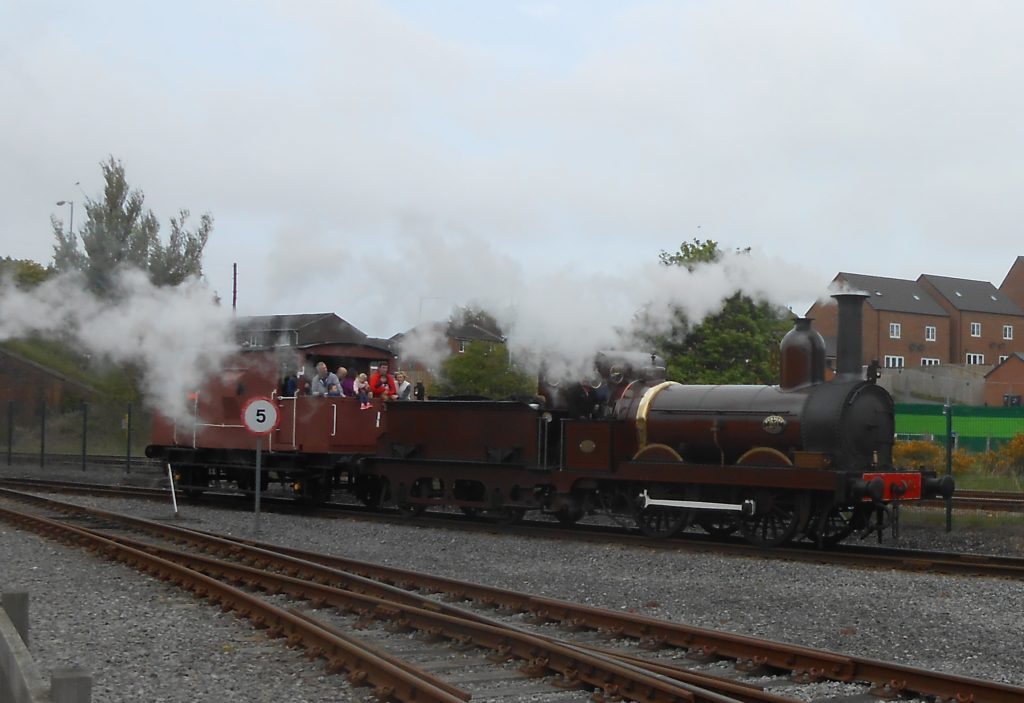 We are pleased to be able to report that FR 20 then performed faultlessly all day during six hours of continuous running on the demonstration line.
George called in at the Battlefield Line on Sunday to see how Cumbria was faring, but the winter maintenance work hadn't quite been completed. A test run was being arranged for the Sunday evening, which the Battlefield Line report went well with the knocking from the bottom end "eliminated" thanks to the re-machined and refitted big end bearings. They say thank you all for providing the locomotive which has been a real workhorse for them.