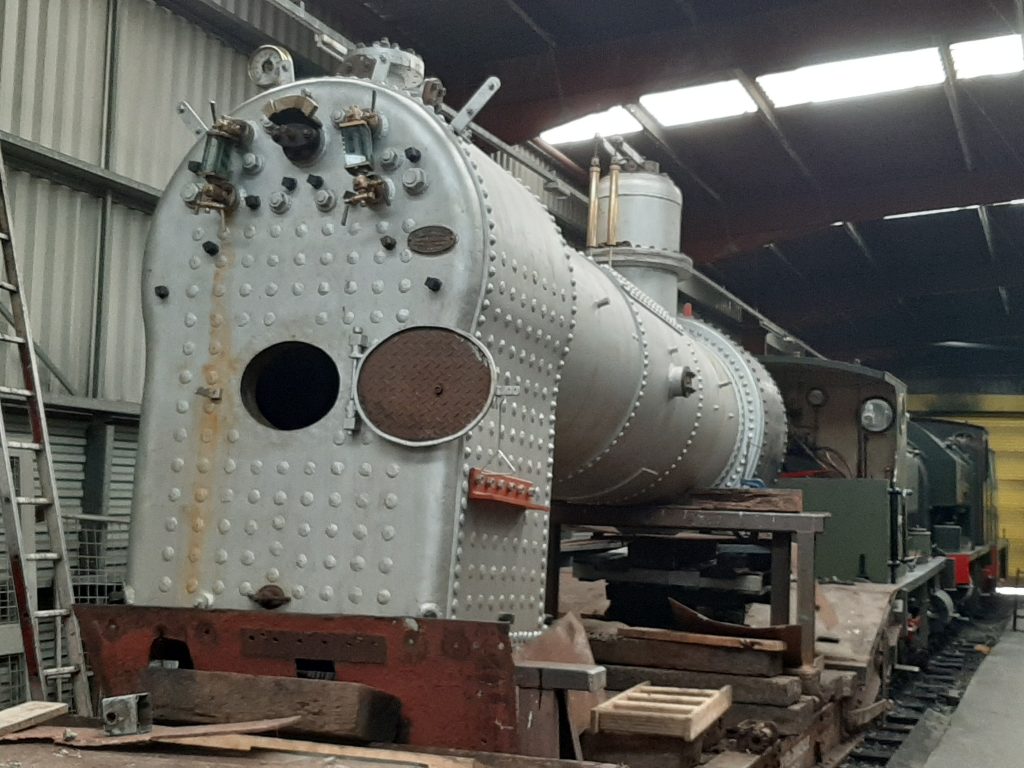 FR 20's boiler is now ready for a fire to be lit after more preparatory work was carried out on it last week in the RSR running shed. The valves were lapped in after the seats had been re-fitted  on to the dome. This took quite some time, but patience is a virtue when working on steam locomotives! The fitting of the gauge glasses, pressure gauge and safety valve springs followed along with a minor  adjustment to one of the firebars (it conflicted with one of the new patch screws) and it is intended to light a fire this next Wednesday.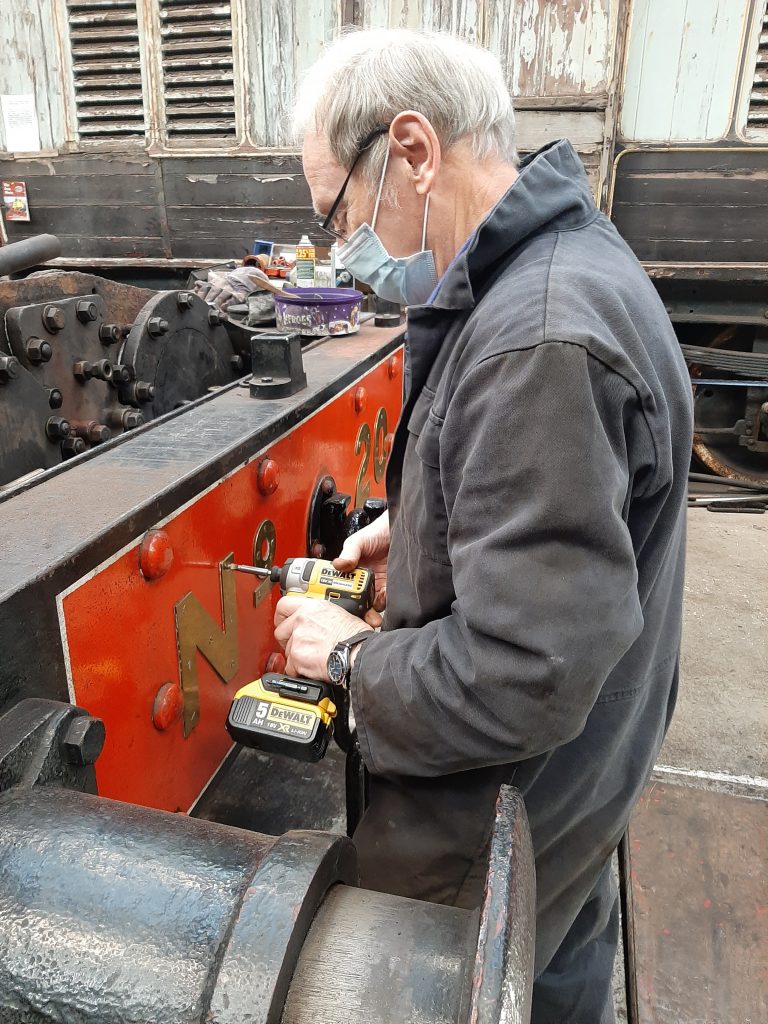 Back in the FRT shed, John Dixon painstakingly removed the screws holding the brass numbers on the front buffer beams; these hadn't been moved for over twenty years so it provided quite a challenge.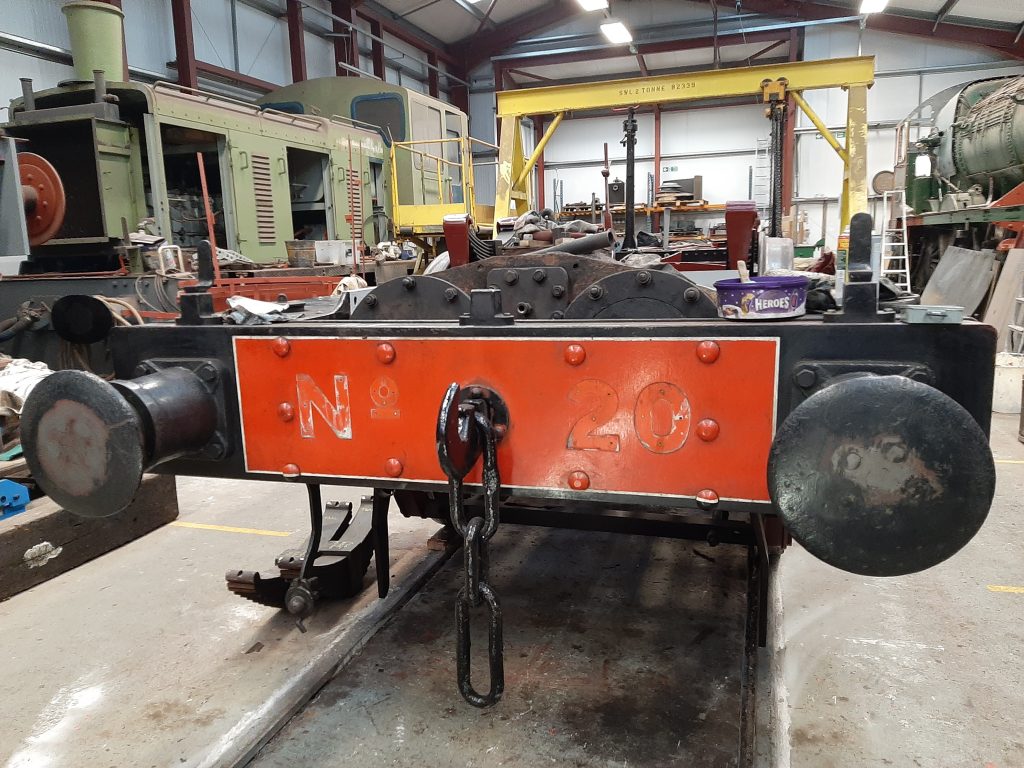 However, the front buffer beam was finally ready for Tim to start a refresh of the paintwork.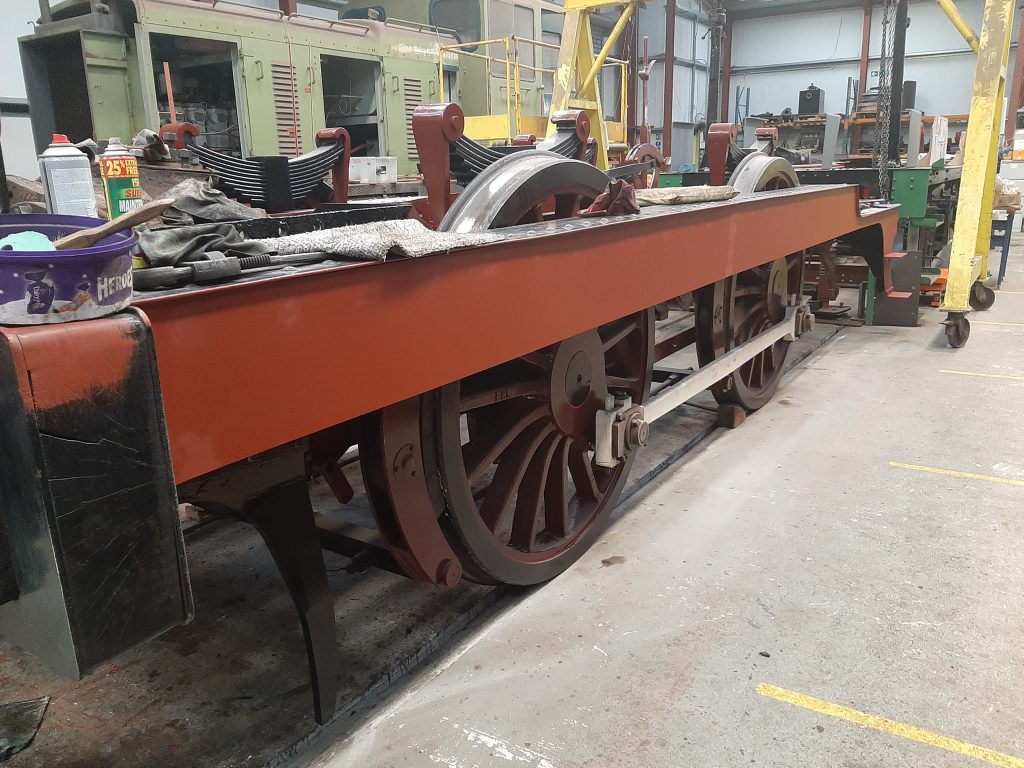 The valances have now been primed following the removal of the old paint.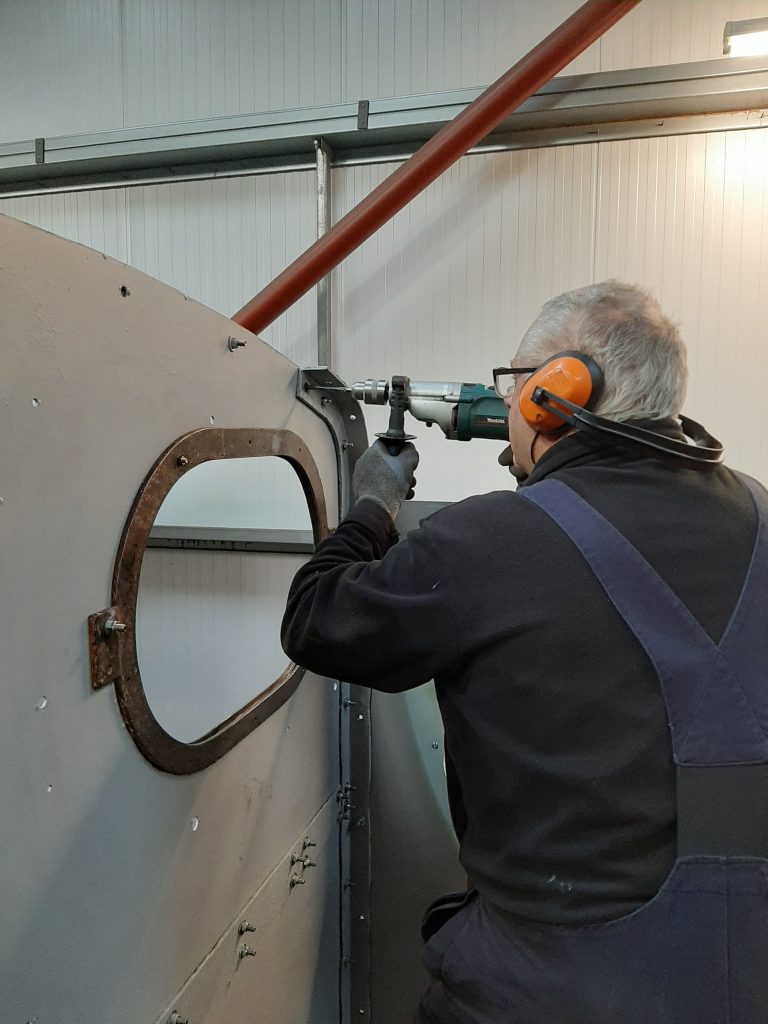 Work continued on Fluff with John Davis drilling holes in a new cab sheet to accommodate the re-used angle support.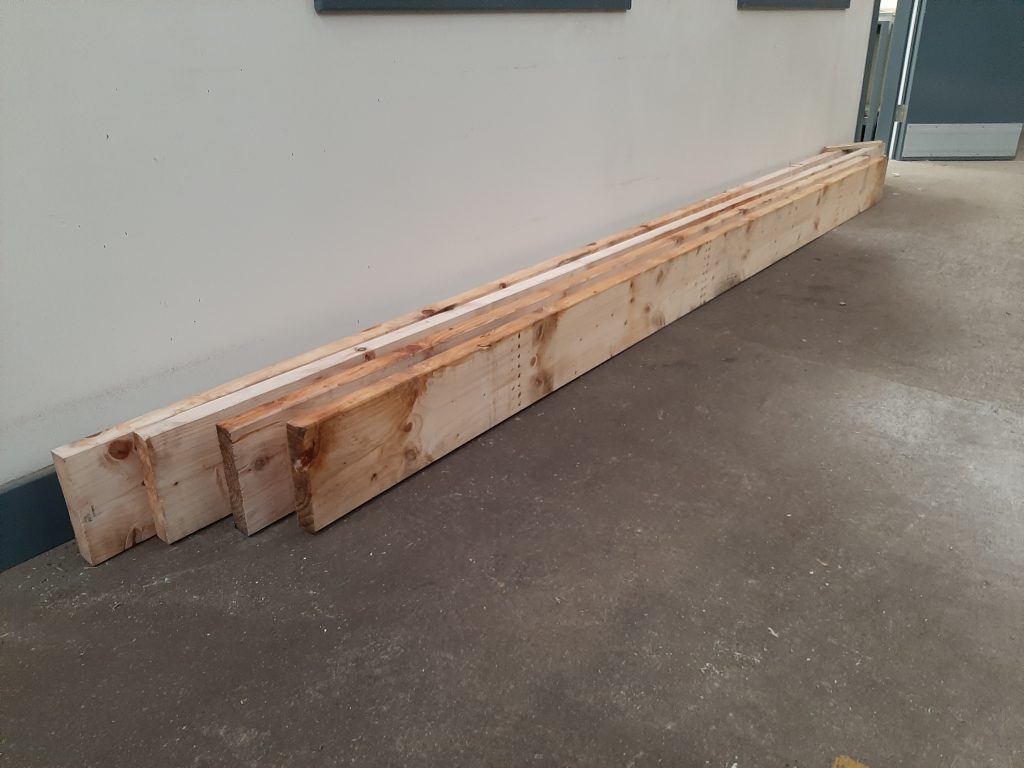 The wood for 5643's new cab floor arrived last Wednesday and RSR's joiner, John Morgan, kindly came in on Saturday to plane and cut it to size.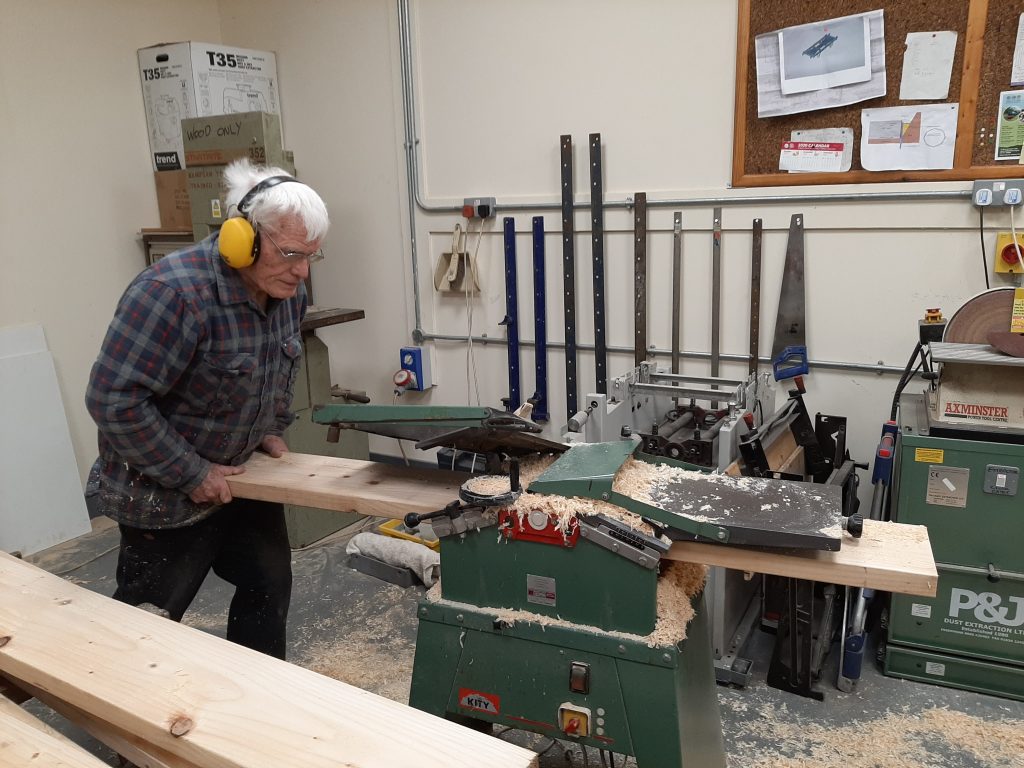 With the locomotive due to leave Preston shortly, it was all hands to the pump to re-fit the brake gear and also the new brake blocks that Keith had picked up from the East Lancashire Railway at Bury.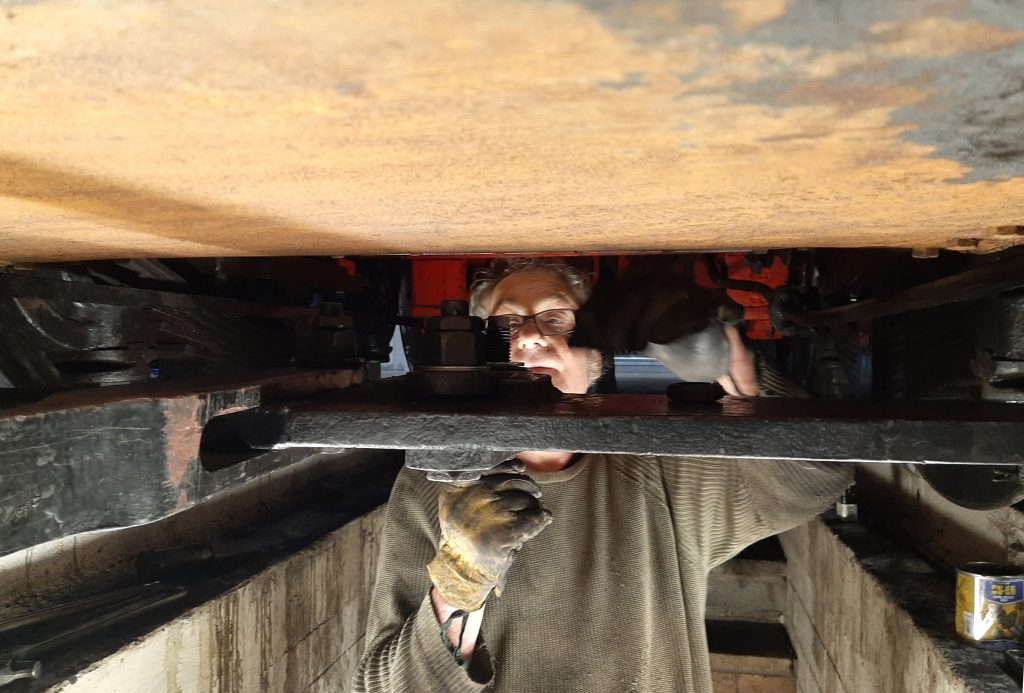 Keith is seen here under the loco fitting one of the last bolts to the brake gear.
Work to fit three new firebox stays is due to take place tomorrow (Tuesday) after which it will be necessary to re-fit various cab fittings as well as the new floor. There is certainly no shortage of work to do at the moment!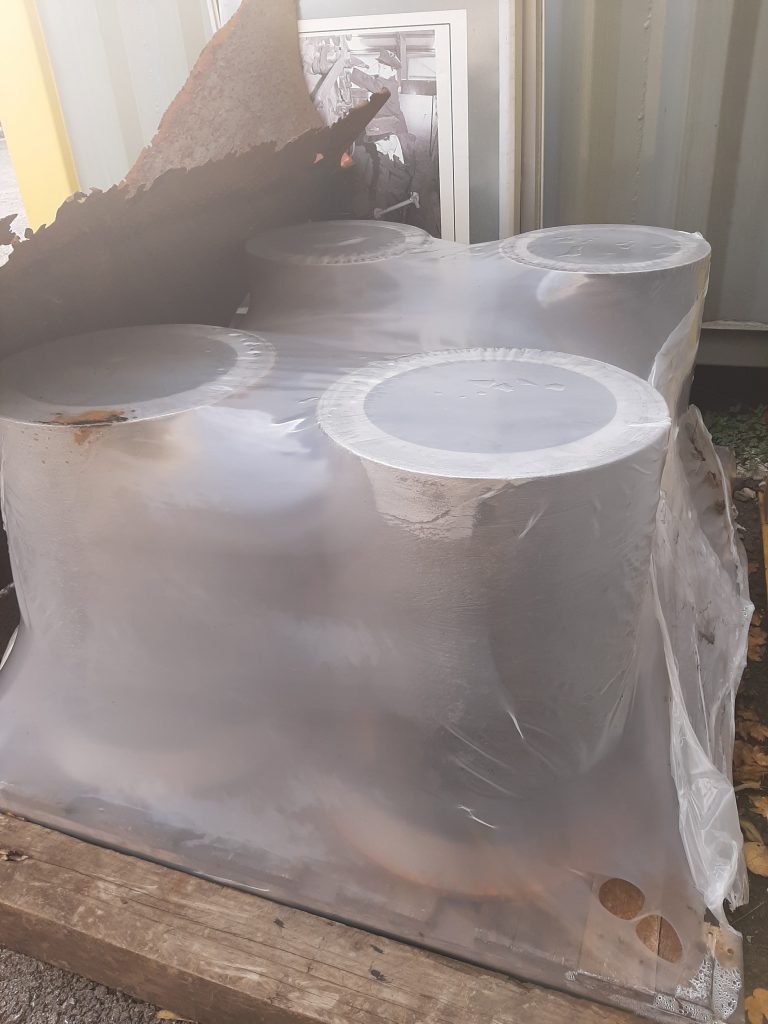 There has also been a bit of progress to report with Wootton Hall where the new (shrink wrapped) replacement valve liners have finally arrived after having been delayed by the pandemic. The liners will need to be machined and then, themselves, shrink fitted when ready.
Finally, there has been good news from Embsay in that the FRT's Hunslet 0-6-0ST Cumbria passed its cold boiler exam today.