It has been another hectic week at Preston.
There was an urgent need to put GWR 0-6-0T No. 5643 back together in time for yesterday, Monday, when a Reid Freight transporter was due to take it to Bury for a period of hire to the East Lancashire Railway.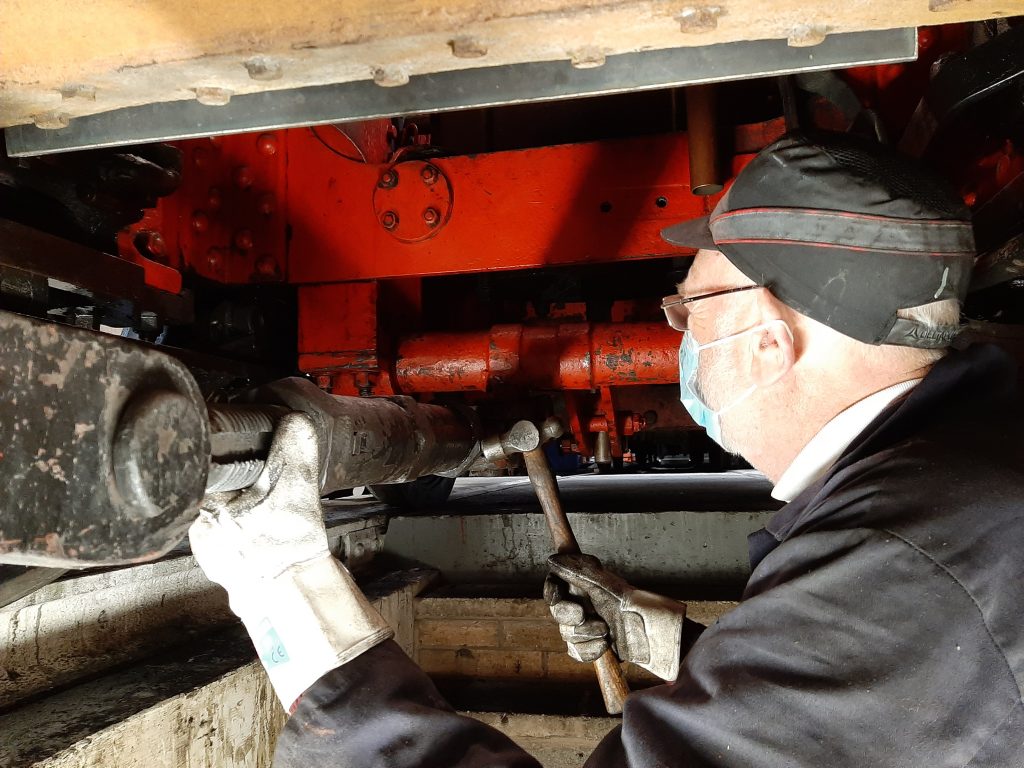 The re-assembly of the brake gear was finally completed and Phil Bell is seen here giving the turnbuckle an inspection.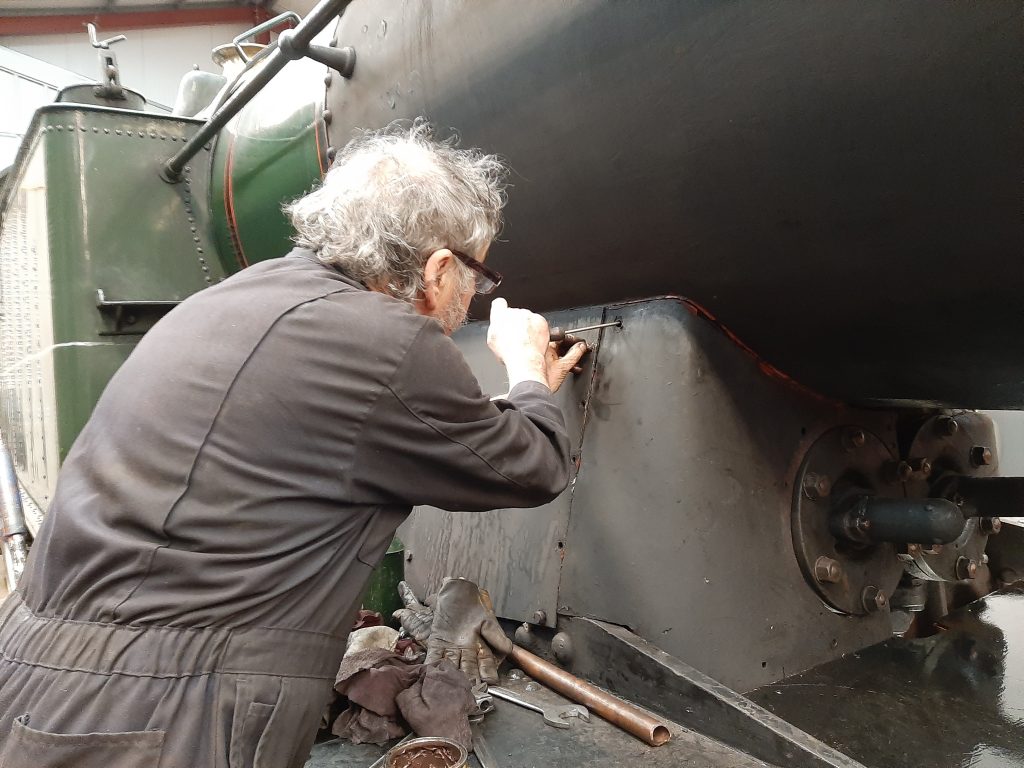 Keith assembled the front right hand valve cladding.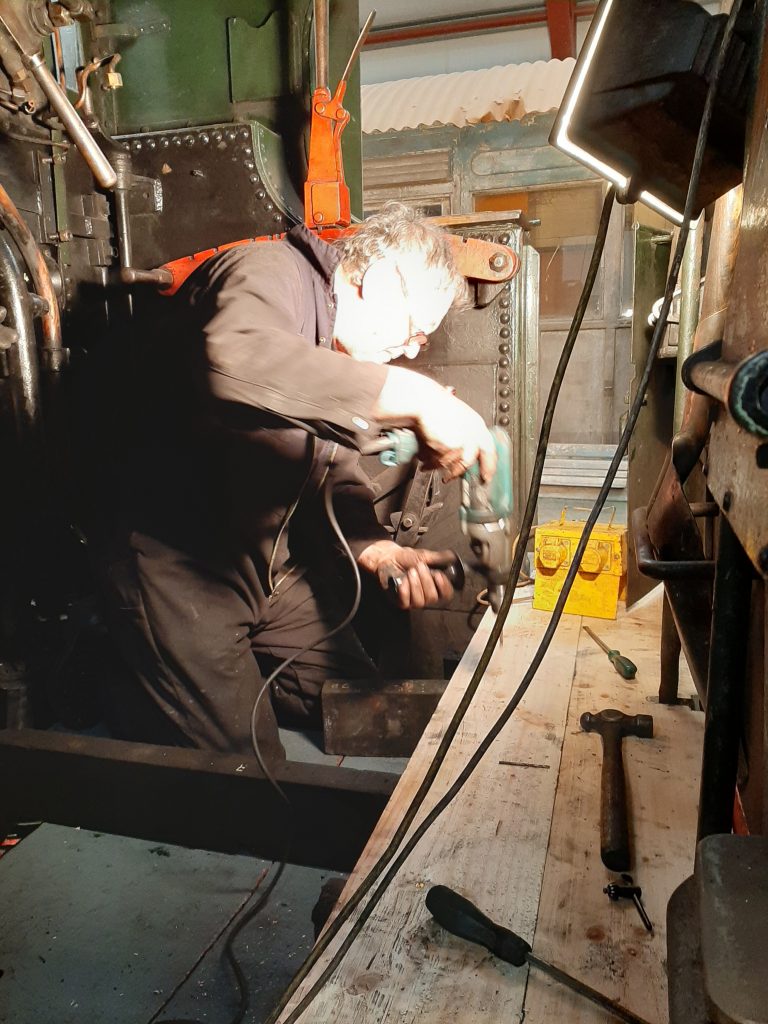 He then tackled the installation of the new cab floor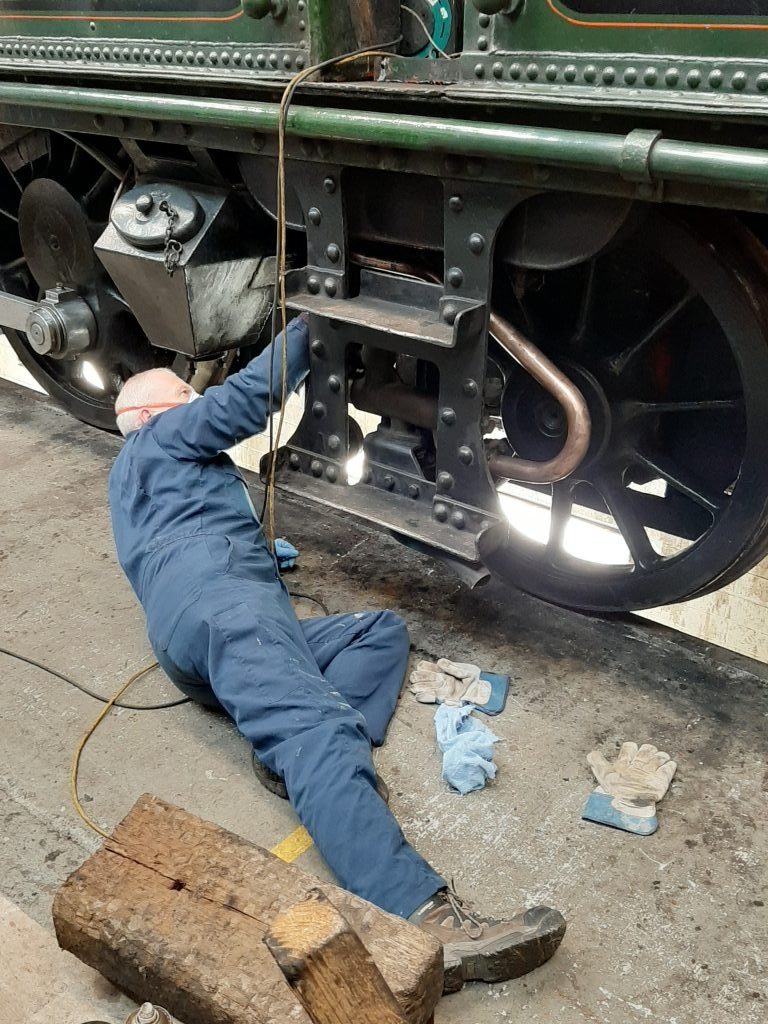 Paul Newton cleaned the copper pipework.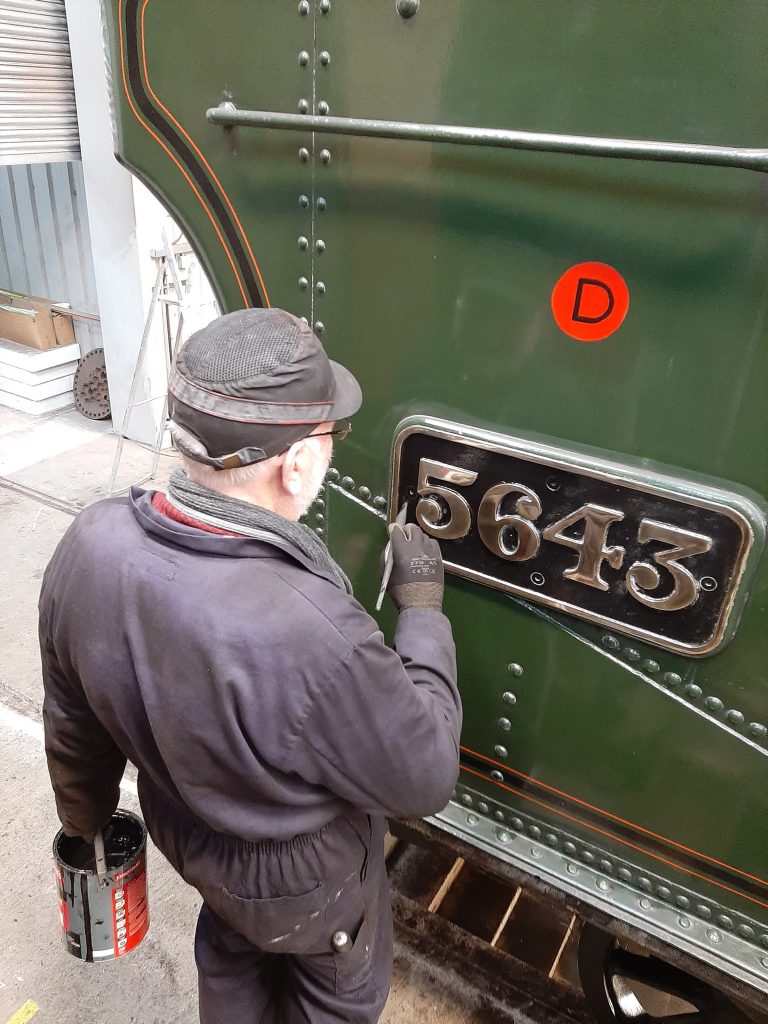 Phil Bell then touched up the black paint on the brass numberplates.
Finally, Keith put back the cab fittings which had been removed to allow the fitting of three new stays. All that was necessary now was to oil around and assist Adrian in shunting the locomotive to the front of the FRT shed.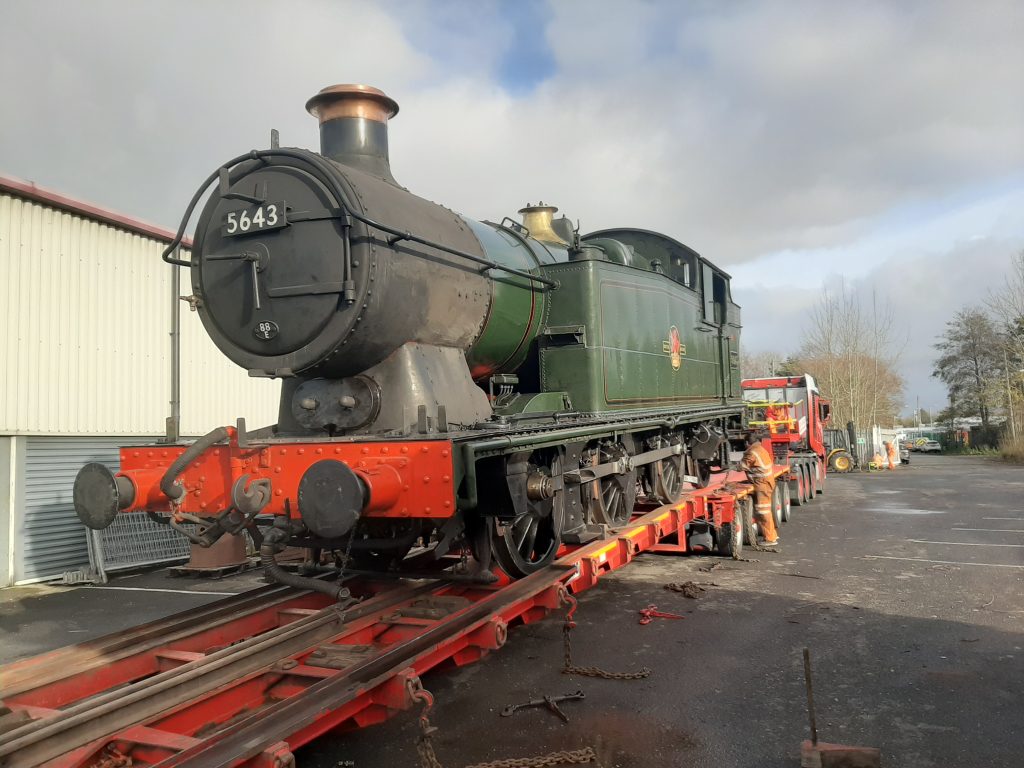 5643 was moved around to the unloading road on Monday morning ready for loading on to the transporter, which arrived just after 10.30.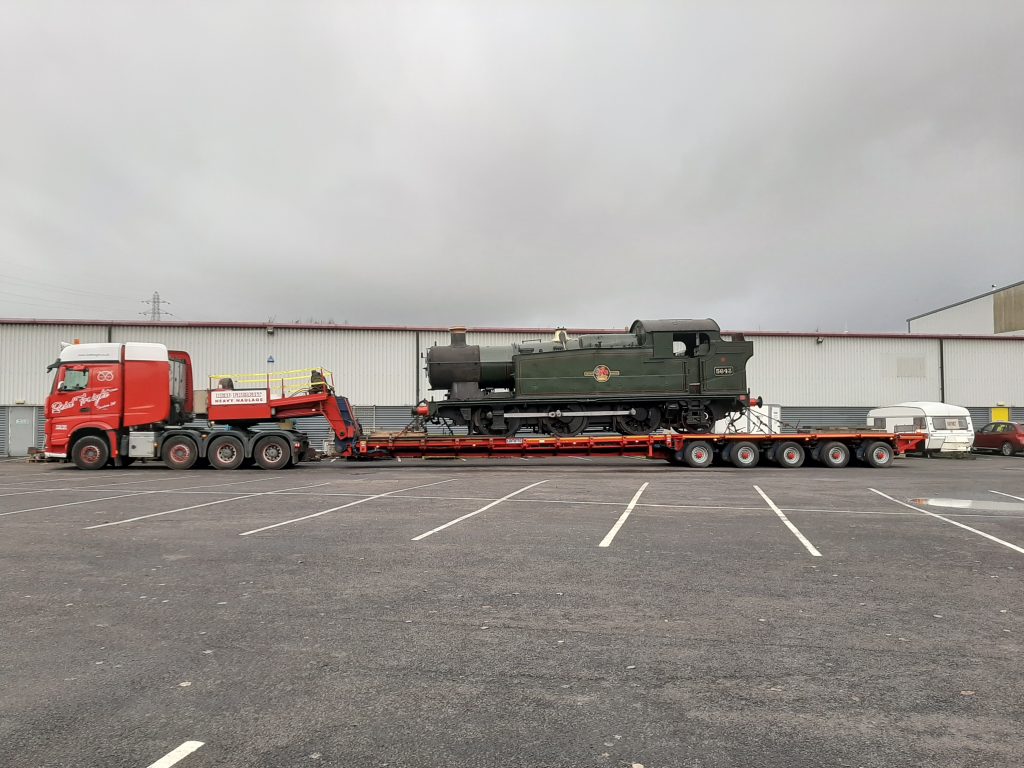 A couple of hours later 5643 was ready for the road, but shortly before departure a consignment of castings arrived from the Severn Valley Railway, and it was possible to load 5643's new replacement brake blocks on to the well of the transporter. They call it 'just in time' in industry, but this was rather close to call!
Time then to turn attention to Furness Railway No. 20's boiler. A test steaming had taken place last Wednesday which was satisfactory apart from the fact that some priming out of the safety valves took place because the boiler was tilted forward on the lowmac.
The alignment of the boiler was corrected last Friday, but this meant that the safety valves could only be erected after the boiler had left the running shed on the day of the steaming for the boiler surveyor in order to avoid a conflict with the shed door!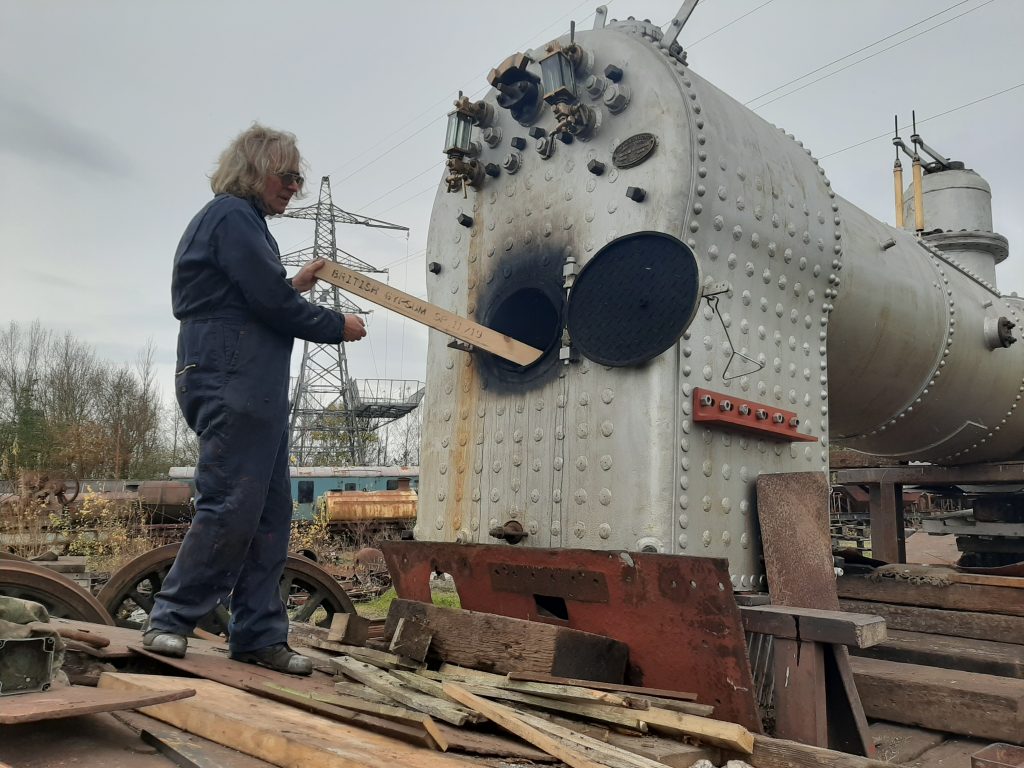 Adrian duly left his bed well before daylight yesterday to arrive at Preston at 07.10 to draw the boiler out of the shed and to light the fire.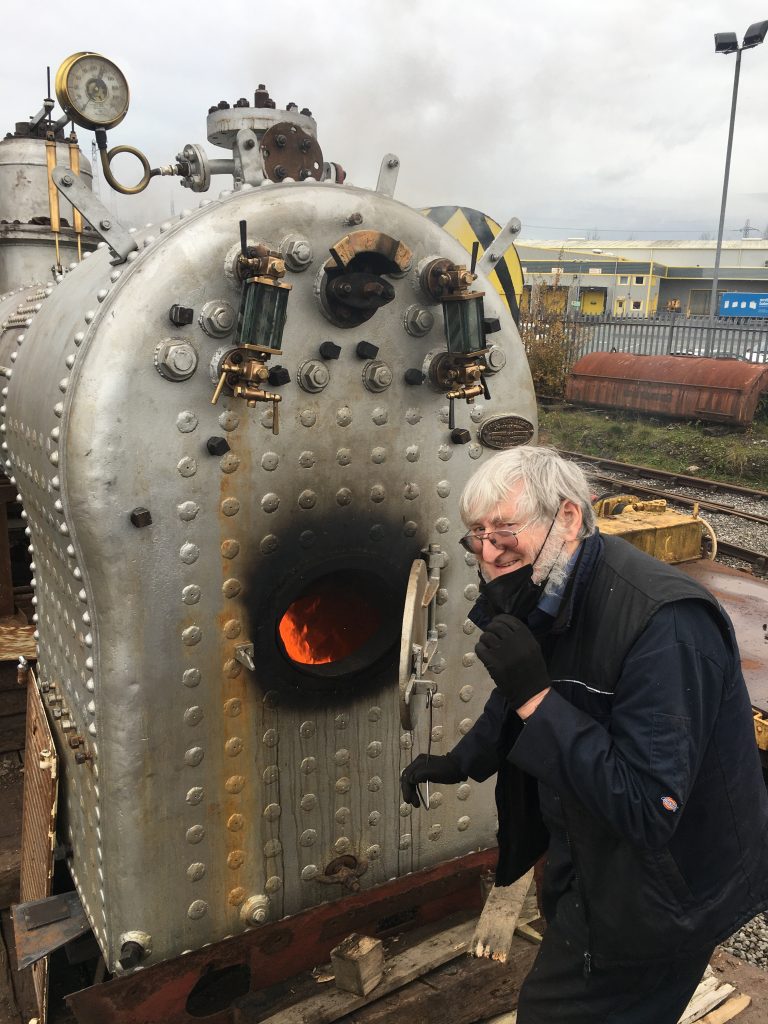 Alan, John Dixon, and Sam Crawley duly appeared to assist which mostly consisting of breaking up wood from the RSR's huge wood pile in order to feed FR 20's voracious firebox.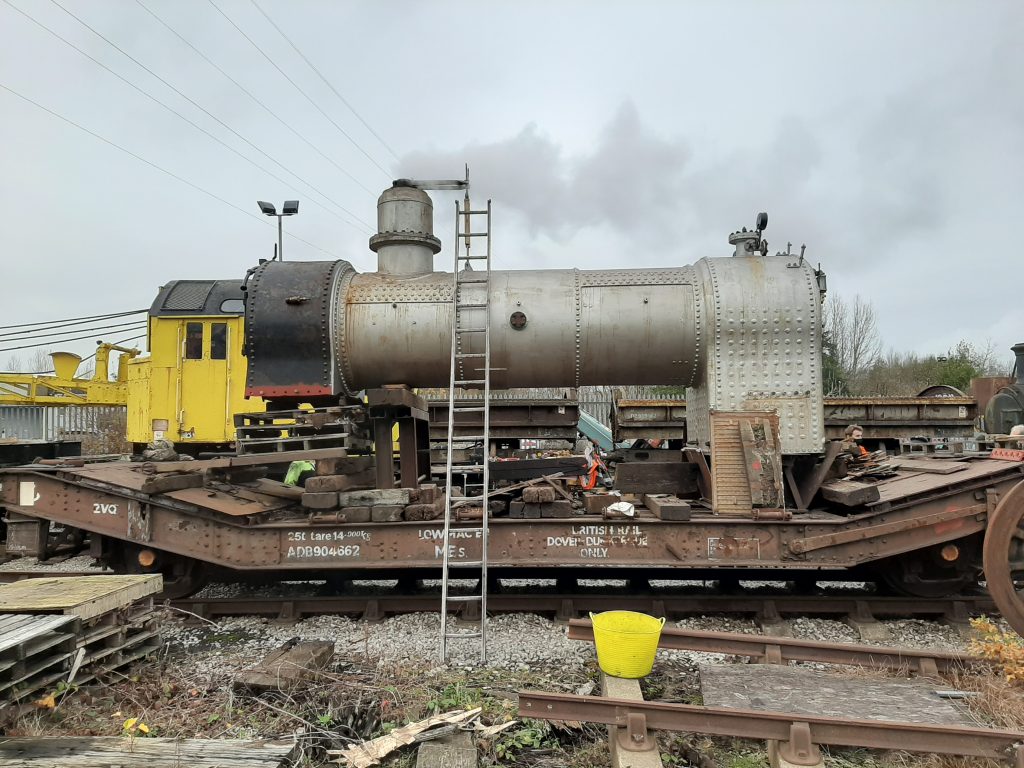 We are pleased to be able to report that 120 psi was achieved just before 2 pm and in good time for boiler surveyor to conduct his inspection….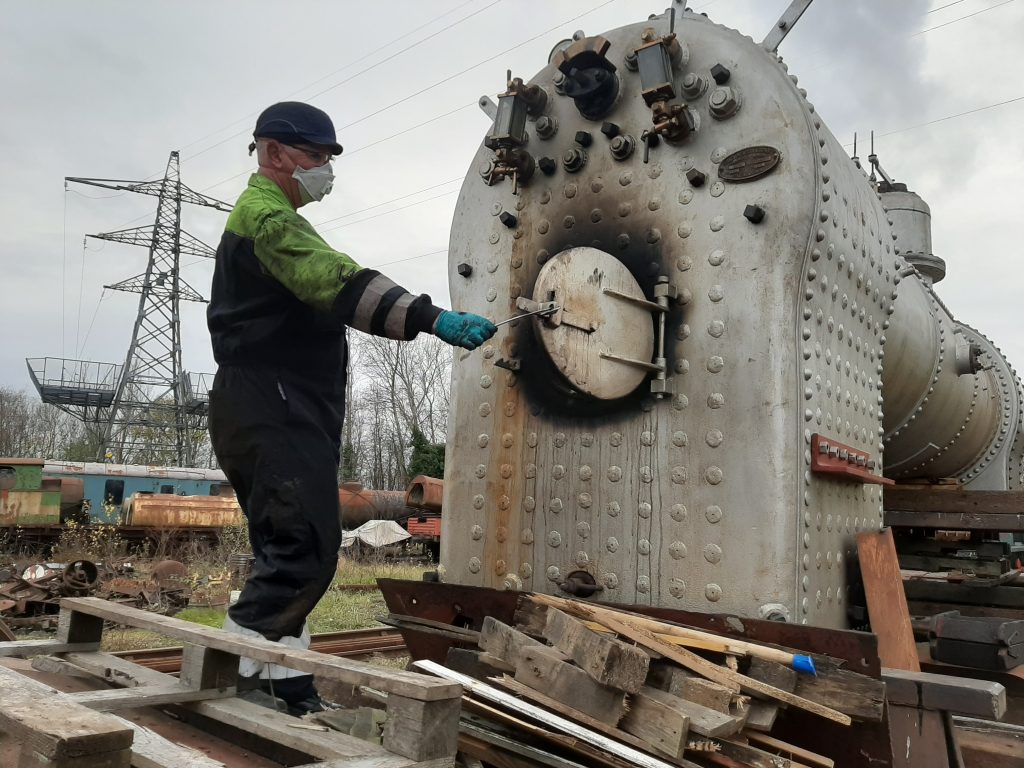 before giving it the thumbs up.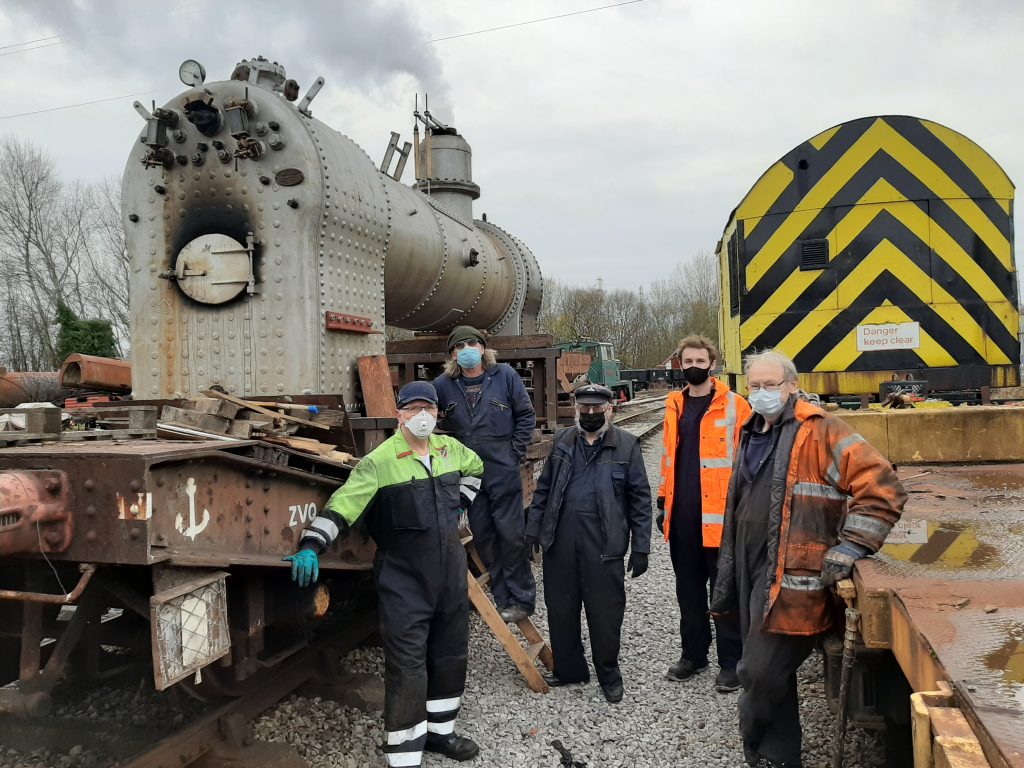 The gang is seen here in celebratory move with Alan Bennett.
Amongst the castings received from the Severn Valley Railway was a new vacuum cylinder for Wootton Hall's tender which will now need to be machined.
Finally, there has been good news from Embsay today in that Cumbria passed its annual steam test for the boiler surveyor.
Tonight the Trustees are meeting virtually by Zoom. The biggest issue will be how to devour Alison's virtual sandwiches!