This is another of our intermittent lockdown blogs to keep you in touch with the activities of the Furness Railway Trust.
Firstly, it is heartening to be able to see the end of the 'stay at home' lockdown message which is due be revoked on the 29th March. This should, if things don't change, enable all working members to return if they wish to working parties scheduled for Wednesday, 31st March and Friday, 2nd April.
In the meantime, apart from regular security checks, it has been possible to make some progress in recent weeks on projects which respect the Heritage Railway Association lockdown guidelines, although the lack of larger gatherings of working members has been very much missed by all concerned.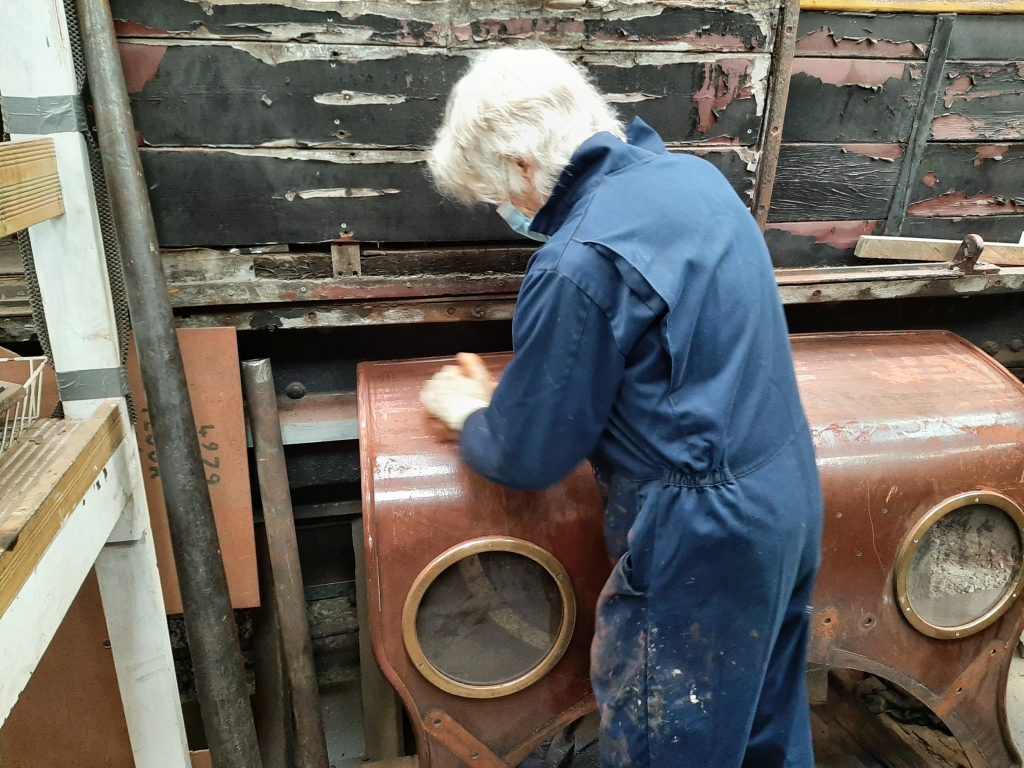 The main thrust of lockdown work has been on the ongoing ten year overhaul of Furness Railway No. 20, which is scheduled to steam again this summer. The aim is to complete its statutory in-frames steam test as soon possible and the very small gang involved on this project has been making steady progress. Fortunately, the current workload has enabled individual tasks to be carried out with members suitably socially distanced. With a full repaint of the locomotive under way, much of the work has involved rubbing down components and building up the new paint finish. Ed is seen here sanding the cab spectacle plate.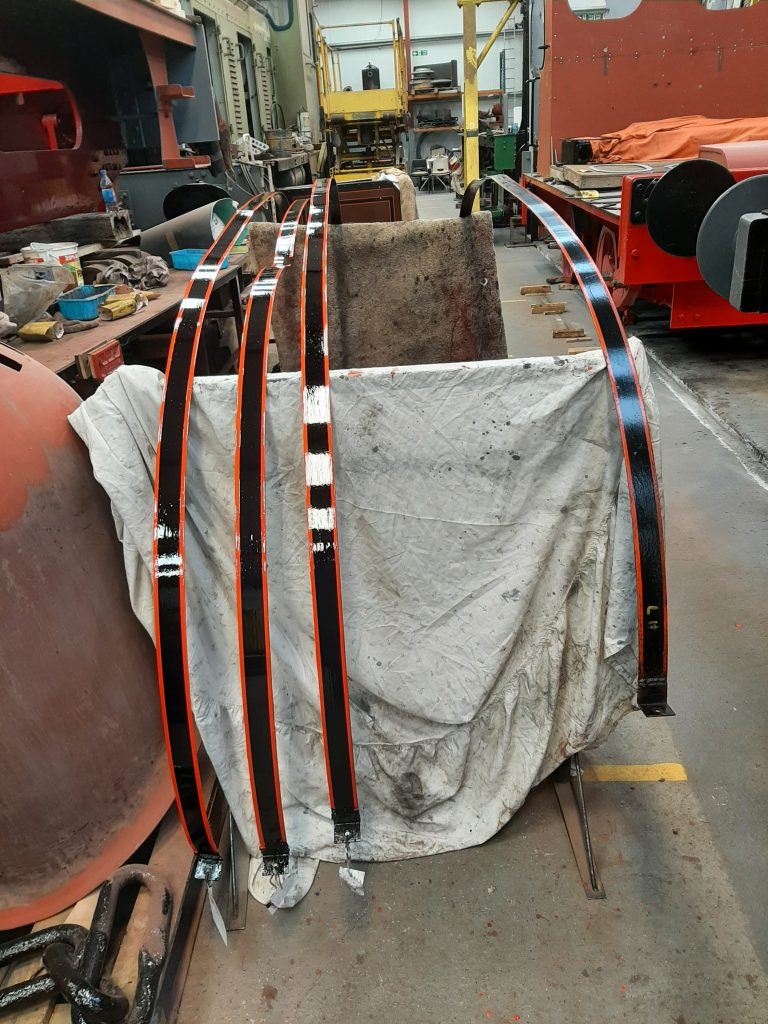 The boiler bands have been re-painted and lined ready for fitting.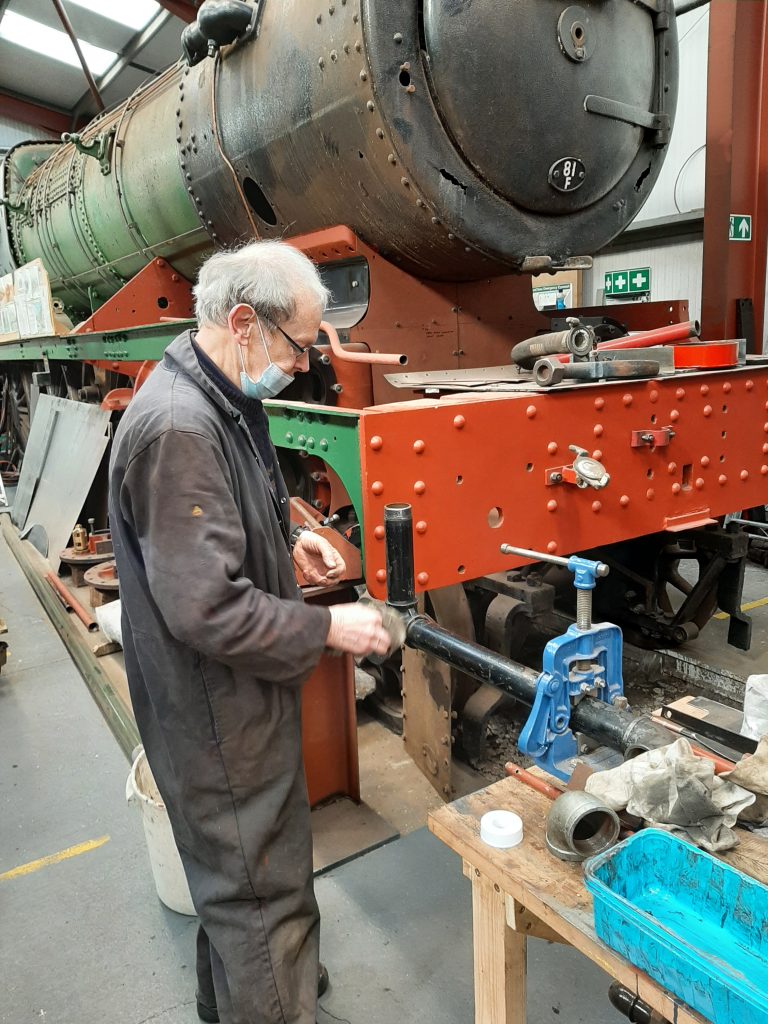 Meanwhile John Dixon has been refurbishing some of the vacuum pipework.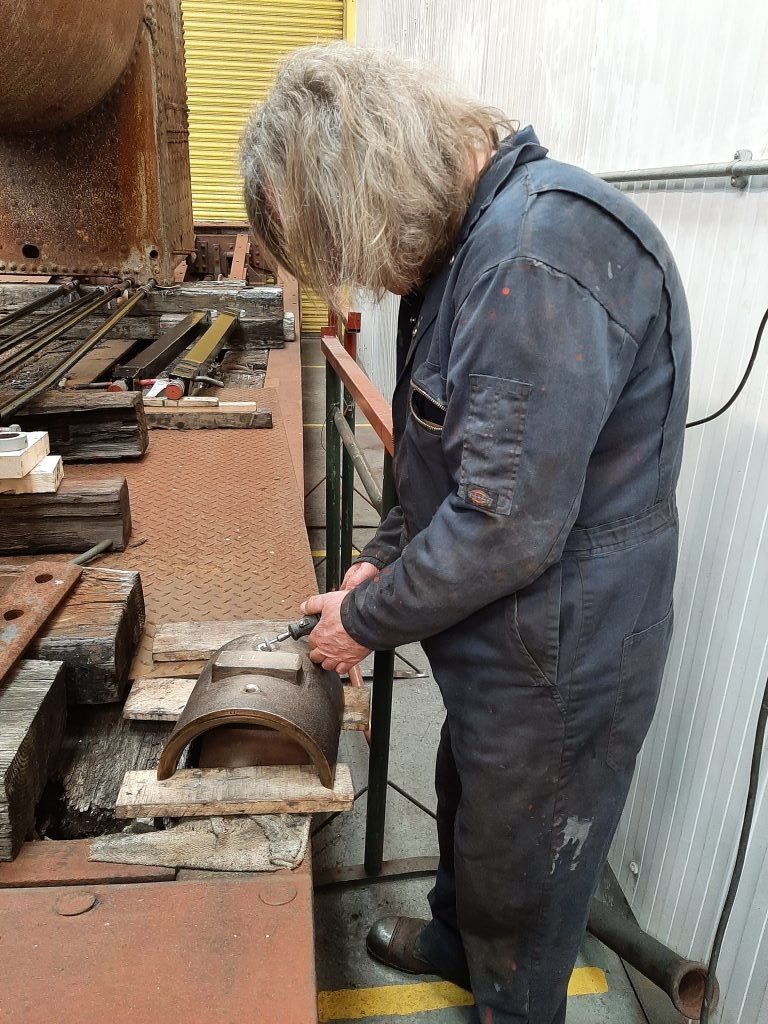 Adrian has been continuing his work on Caliban's axlebox lubrication to a point where he says that he is satisfied. He has also re-started the task of drilling out the smokebox rivets.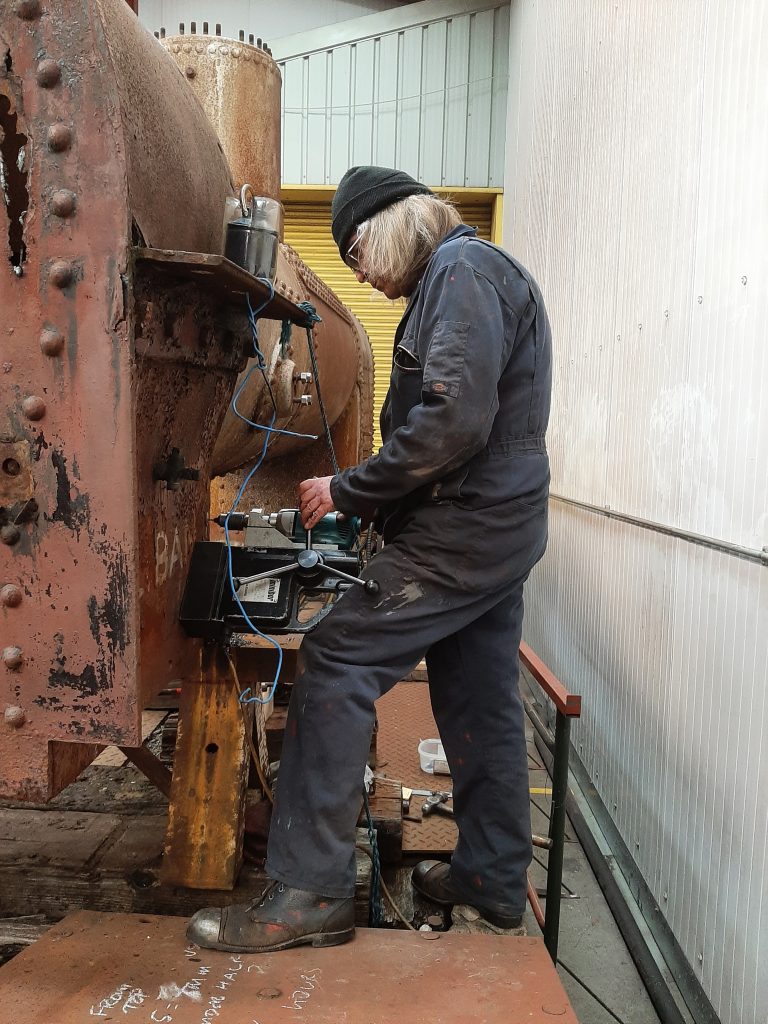 He is seen here setting up a magnetic drill for the job.
Finally, whilst the restoration of Fluff has regrettably had to be temporarily put to one side during the lockdown, enquiries are still being made to find the locomotive a new engine.