Whilst numbers of volunteers at Preston have been restricted since the start of the third lockdown, there has nevertheless been some continuing progress on projects in recent times.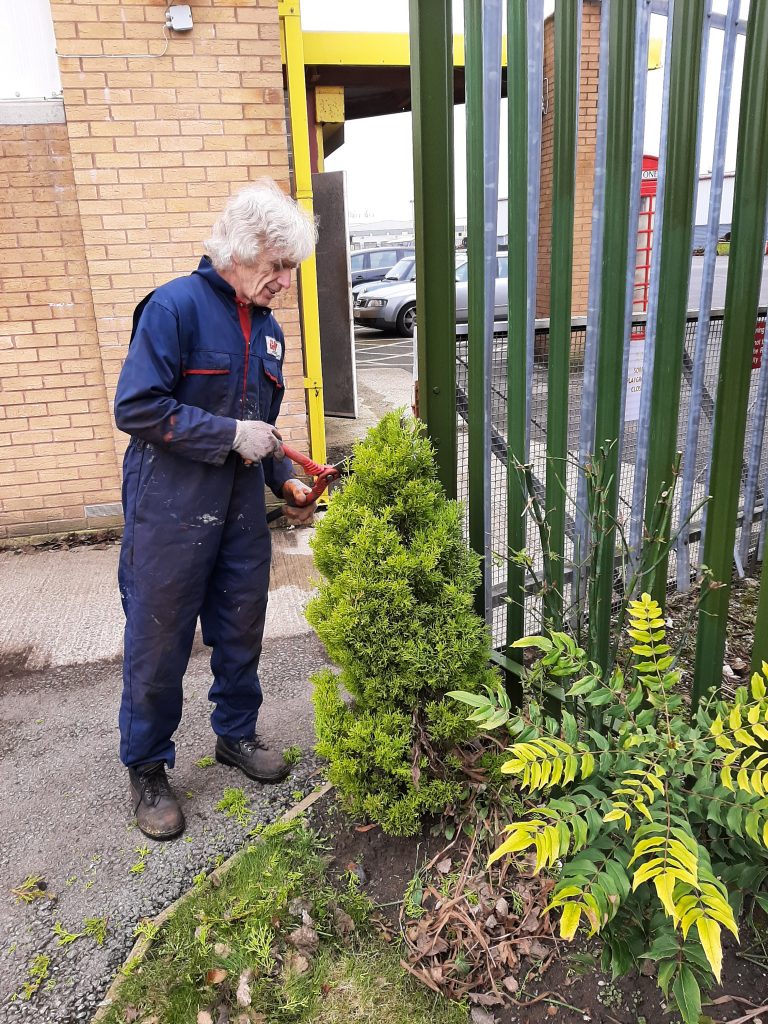 Ed has been sanding down the interior of FR 20's cab sides but, with plans for visitors to return to the RSR site in May, he also took to his shears to trim the garden near the FRT shed.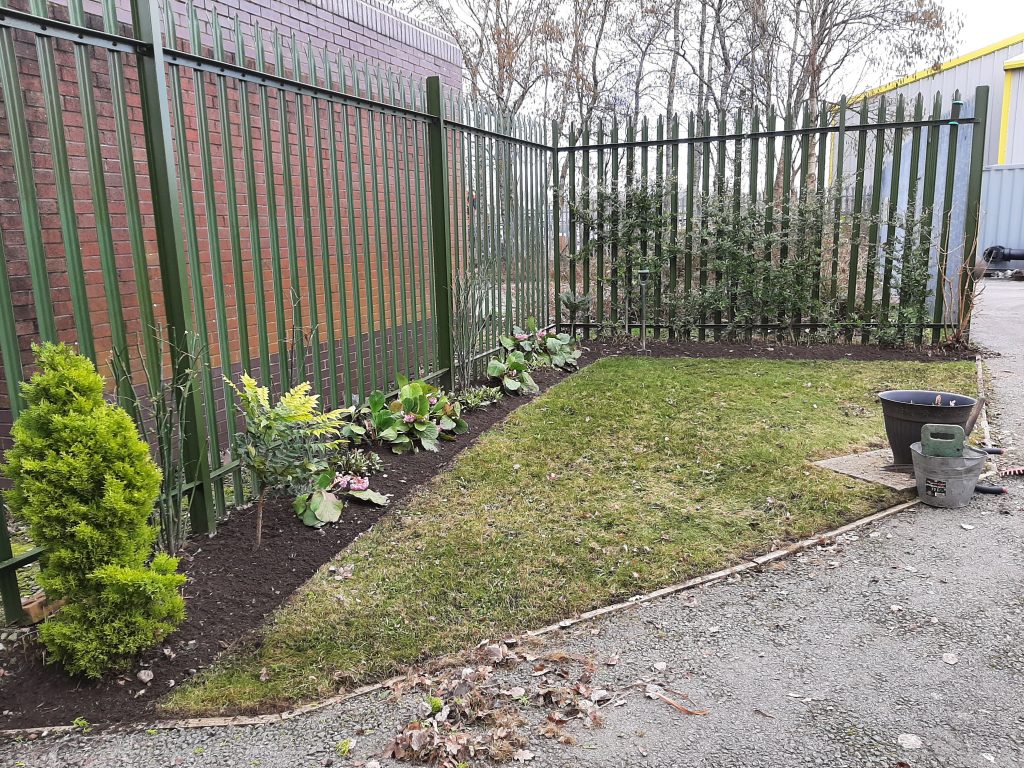 The results of the post winter tidy up can be seen here.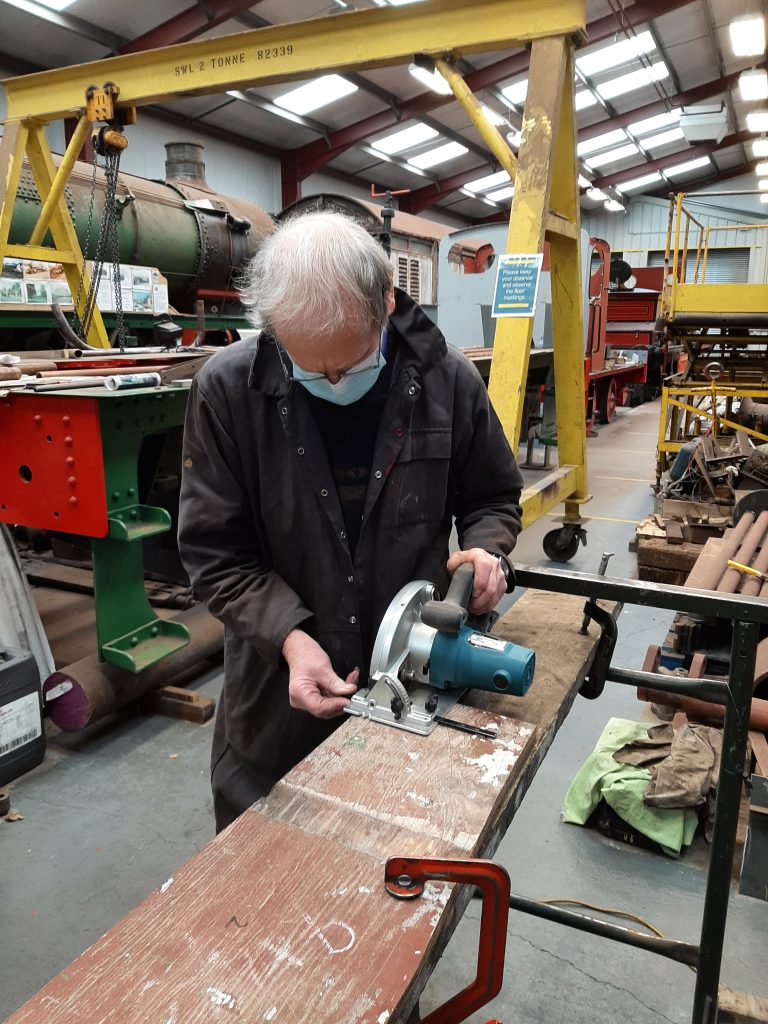 John Dixon has been preparing the wooden formwork required to construct a brick arch in FR 20's firebox.

One of the new formers can be seen here.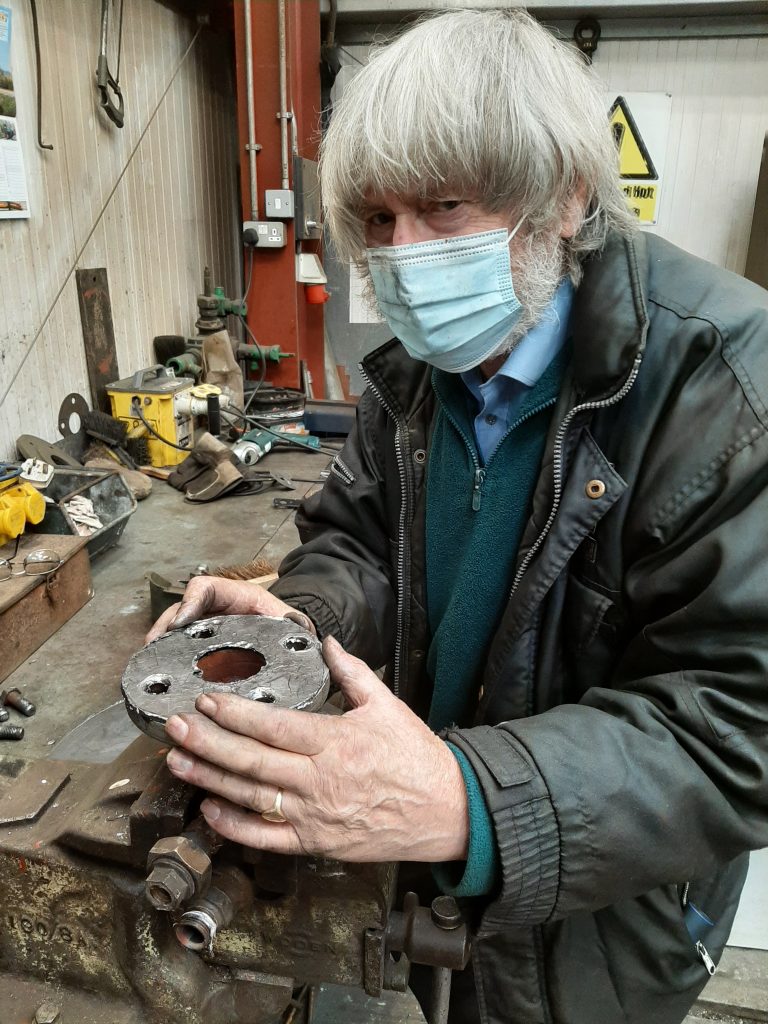 Alan made a new joint for FR 20's main manifold valve last Wednesday.
Once Tim had removed the firebars from FR 20's firebox, Alan fitted two new fusible plugs. He smiled for the camera but asked that we didn't show the "after" photo to Alison!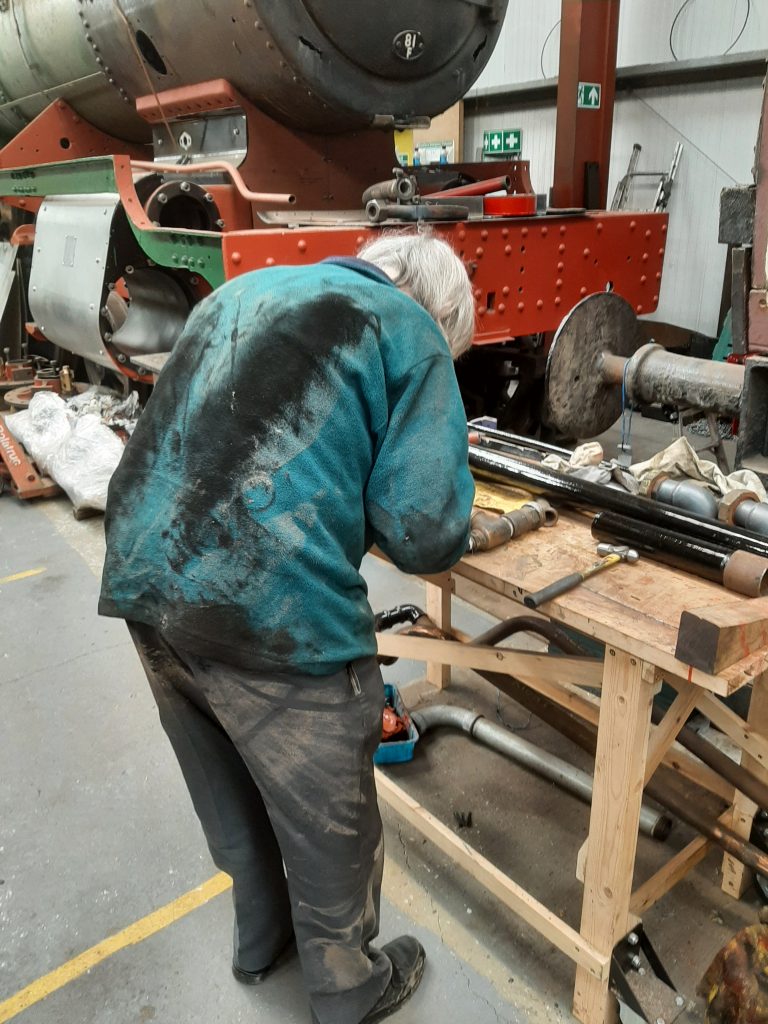 (However, we guess that she might have got a clue when she went to her washing  basket….)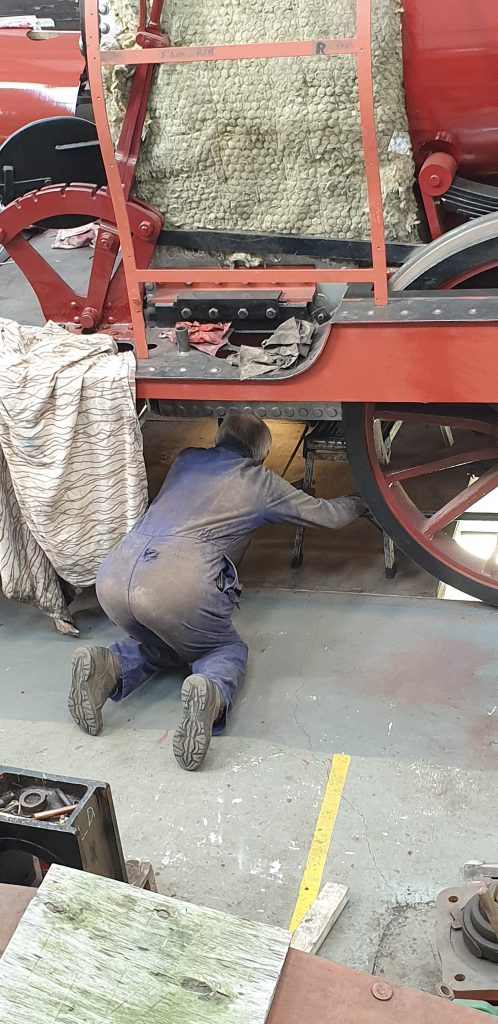 Tim also had to take his overalls home for a wash after rolling in spent ash underneath the firebox!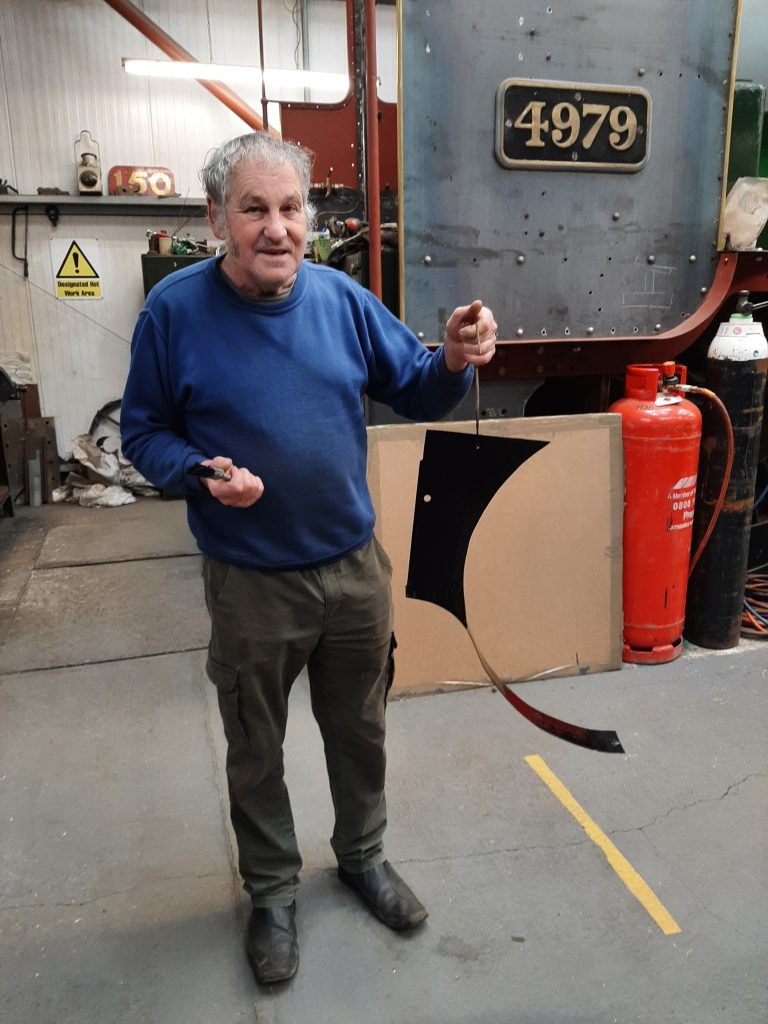 There has been a recent delivery of rolled steel sheet for Wootton Hall's cylinder cladding. Keith was busy painting one of the smaller items.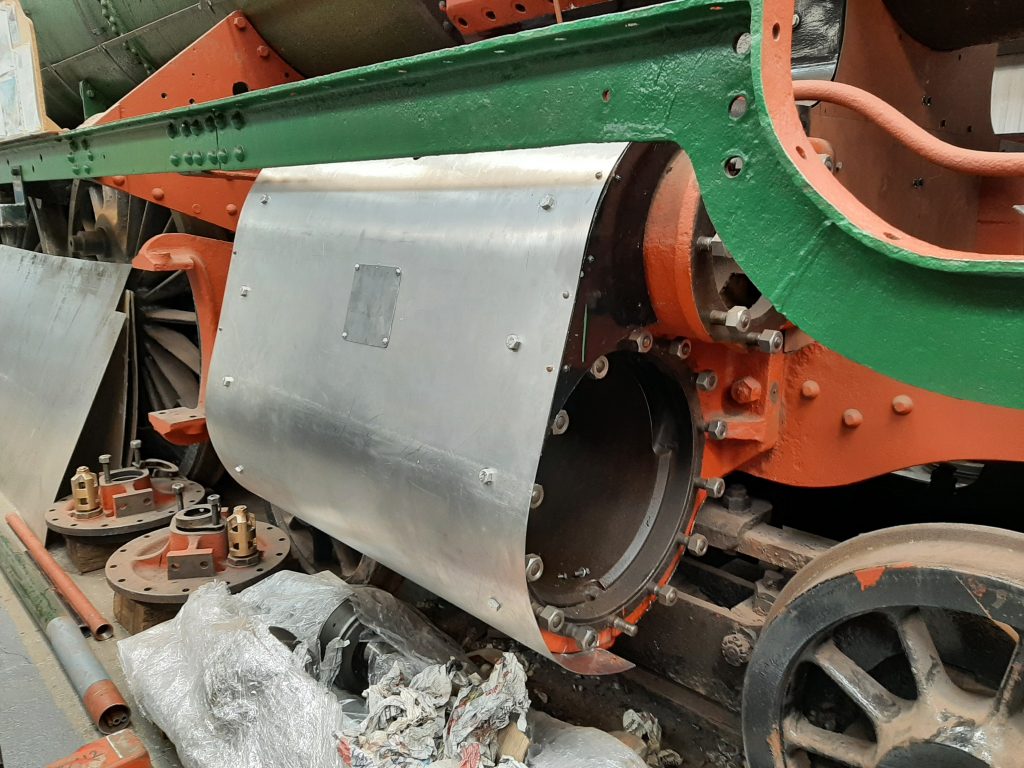 This larger piece, once fitted, fitted transforms the look of one of the cylinders.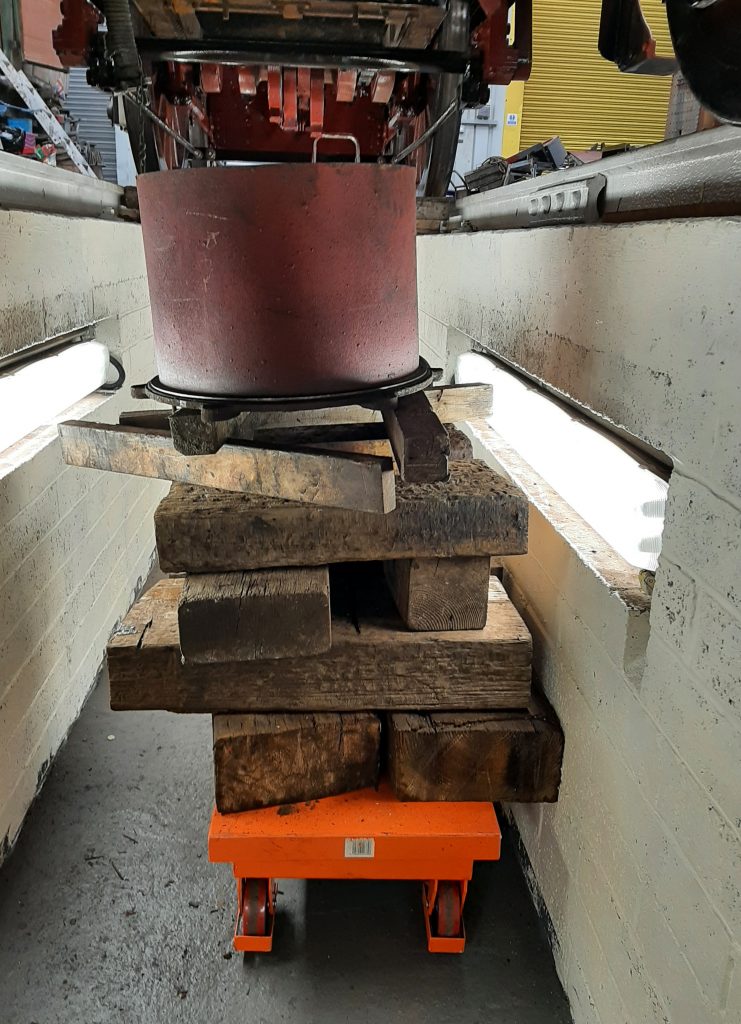 Friday saw Stewart Waugh make his FRT working party debut to assist in the removal of FR 20's tender vacuum cylinder for servicing, using the lifting table. The cylinder has now been stripped down, cleaned and reassembled. We just need to lift it back into position on the tender when people are feeling strong!