This last week saw the start of a gradual return to normality with the lifting of the 'stay at home' restriction and the welcome reappearance of some of our working members. Paul Balshaw and Fred both popped their heads into the FRT shed to say hello and to apologise for a further delay in their return due to injuries sustained during lockdown – just what had they been doing? However, both Mike Rigg and John Davis appeared on Friday with intent to do some work, although Mike's time with us in the shed was limited owing to having to be careful after a spell in main works. We hear that Phil is also likely to return shortly after having spent time at home in a caring capacity, but Paul Newton (whose professional career was in health) is currently doing a sterling job in assisting with the vaccination programme – well done, Paul!
So, what have those who are fit and well been up to this week?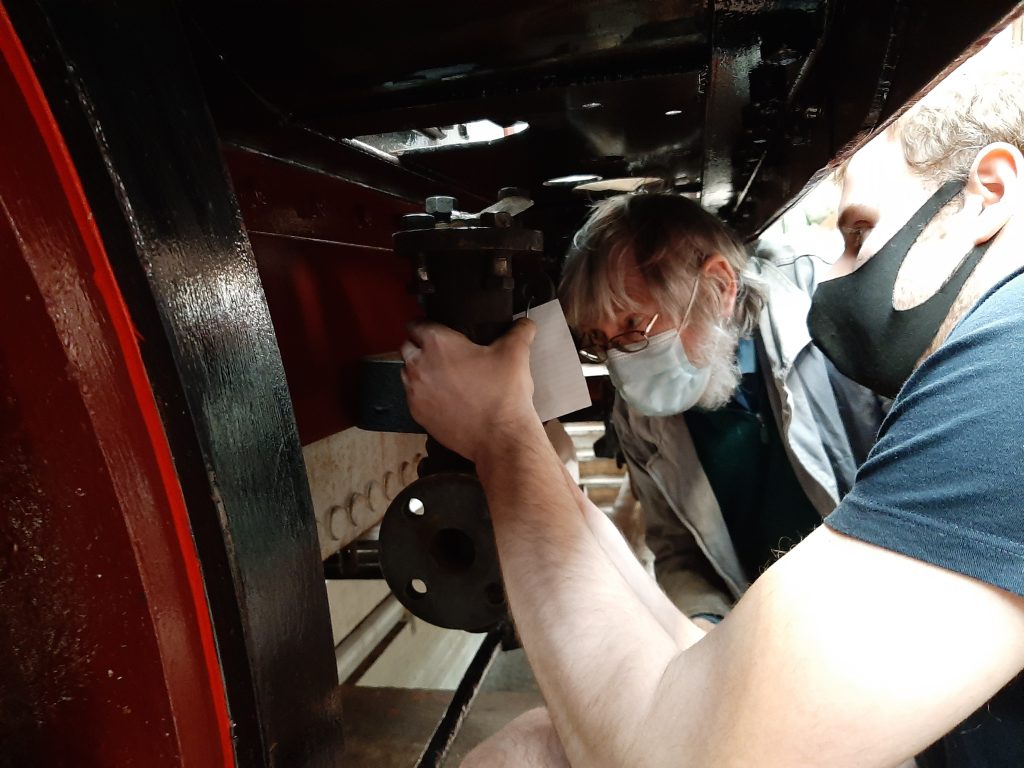 Sam and Alan (grandson and granddad) spent time making up joints (steam joints, that is!) and test fitting injectors on FR 20.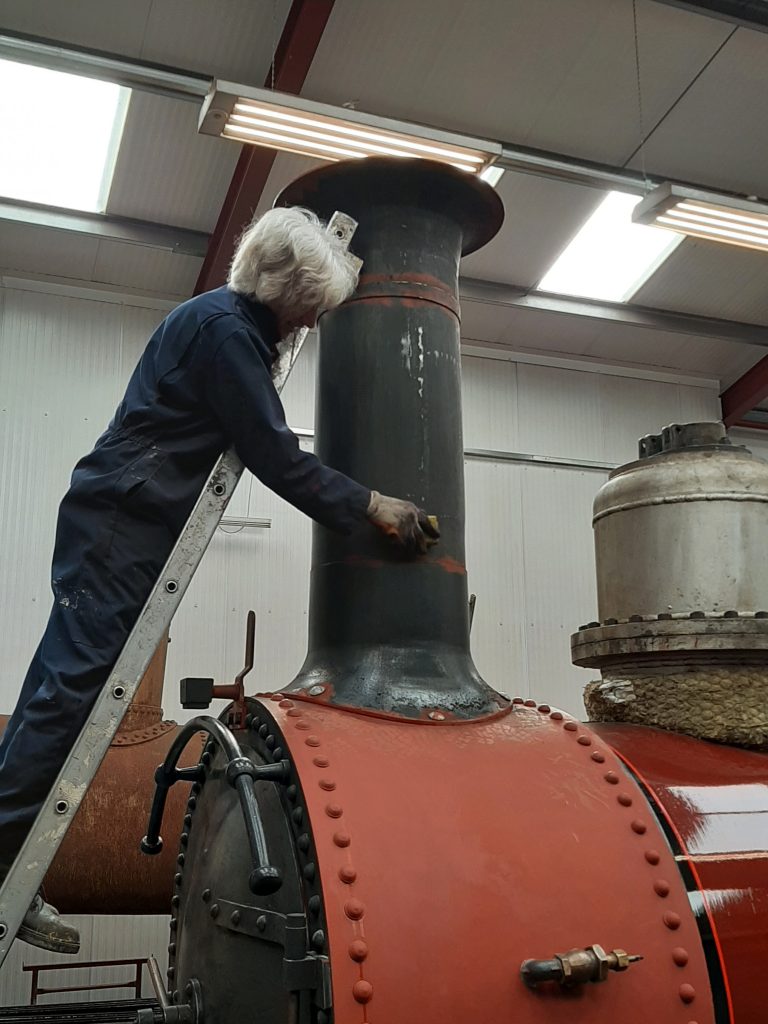 Ed has been cleaning and rubbing down FR 20's chimney.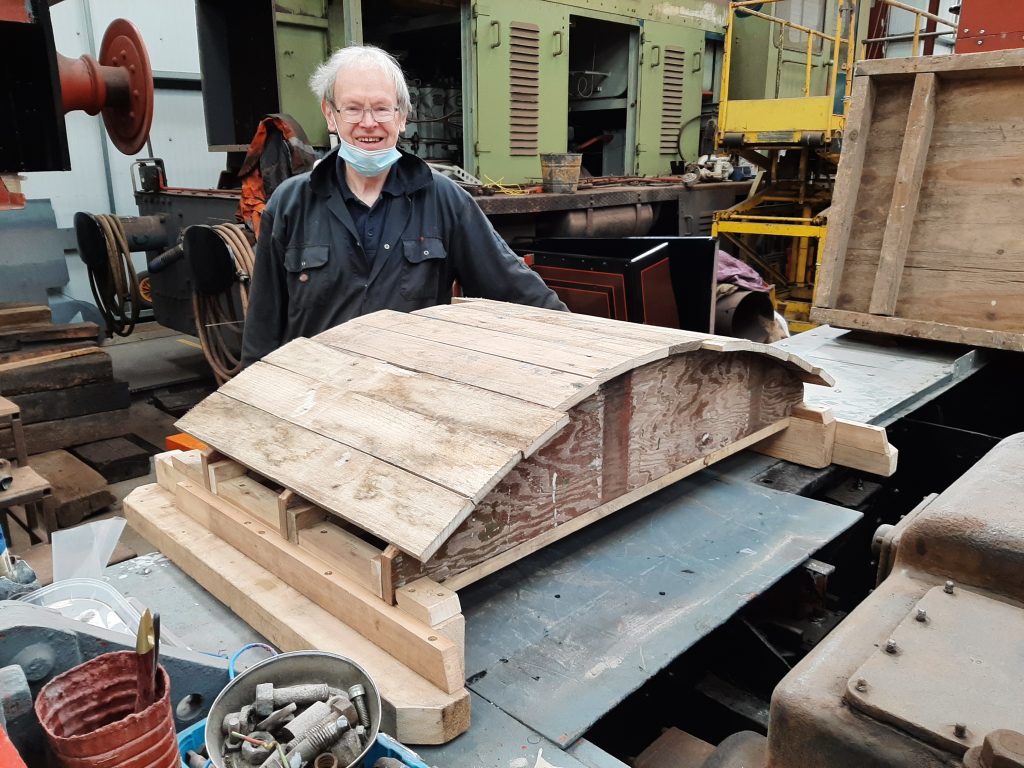 John has nearly completed the formers for the construction of FR 20's new brick arch.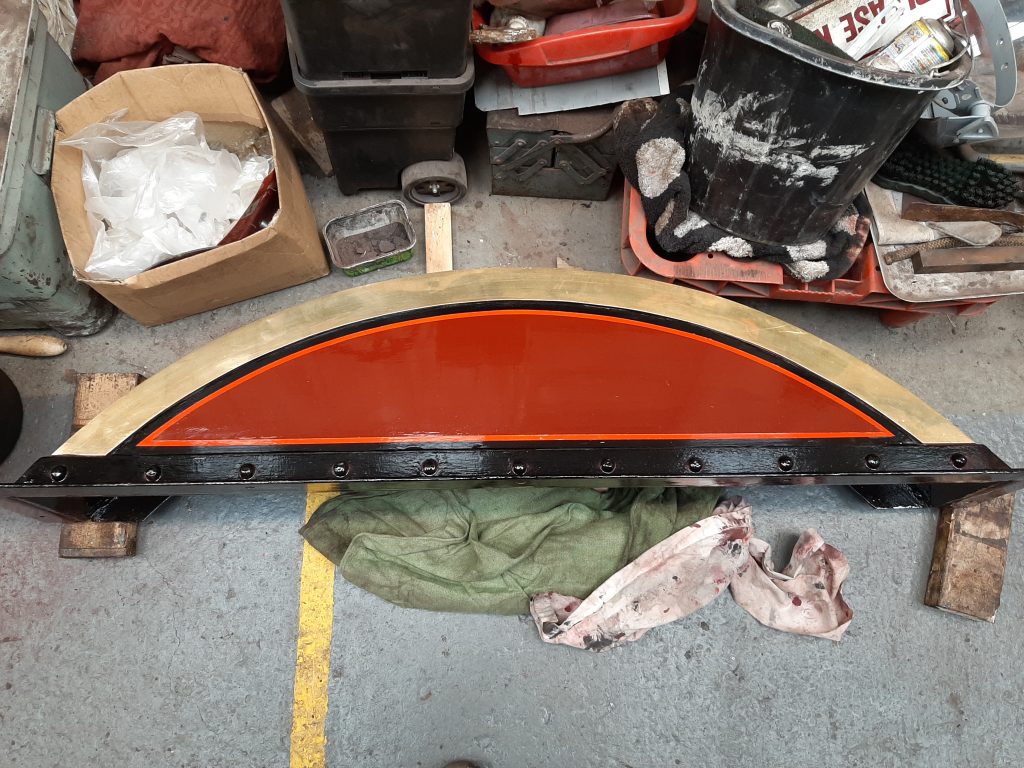 Tim has completed the lining out  of FR 20's splashers, which are now ready for fitting.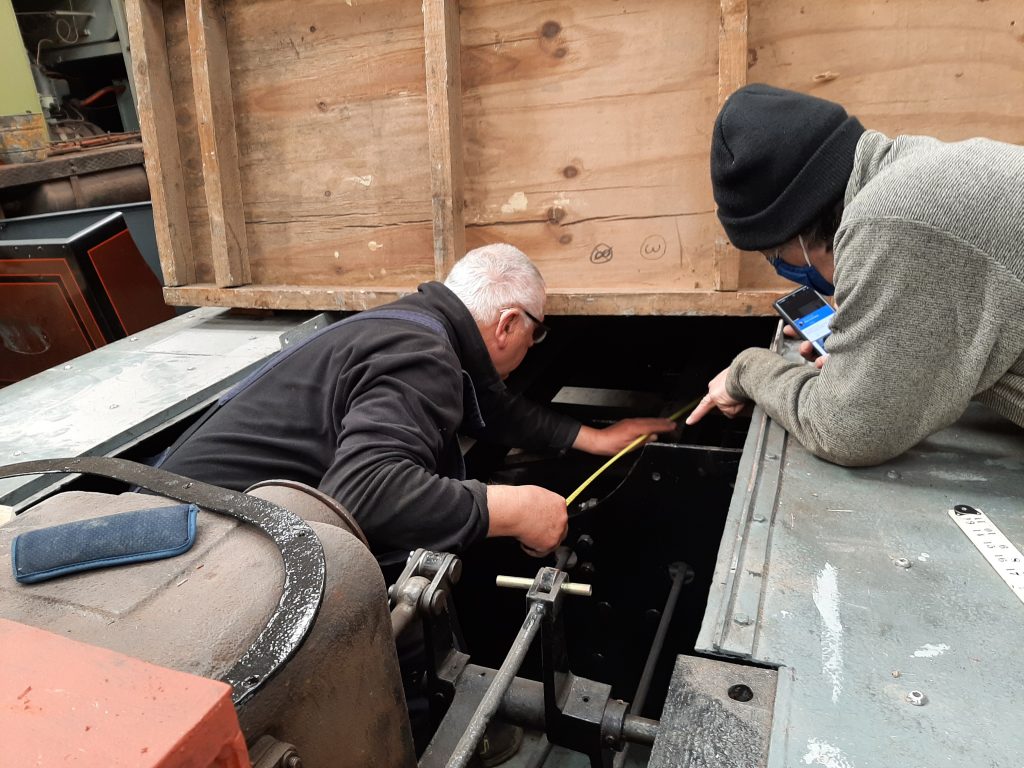 The ending of lock down will make it easier to search for and view a potential replacement engine for Fluff. With this in mind, John Davis and Mike Rigg have been measuring up the dimensions of Fluff's engine compartment.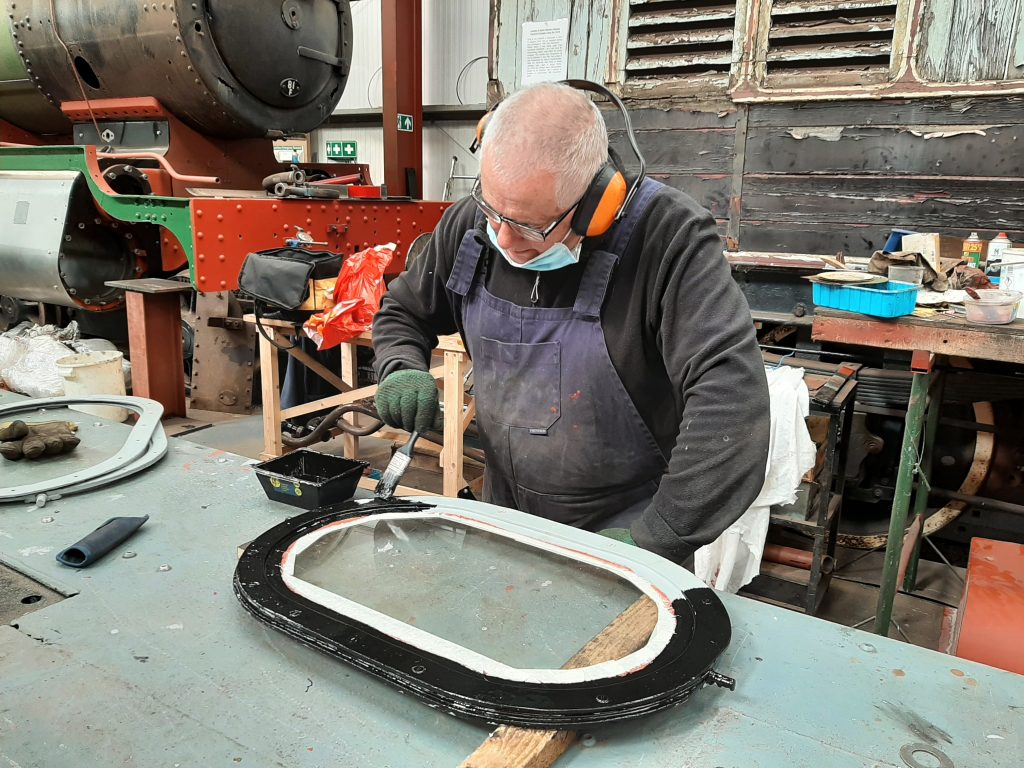 John went on to paint Fluff's cab windows, a job that has been put on hold for over three months.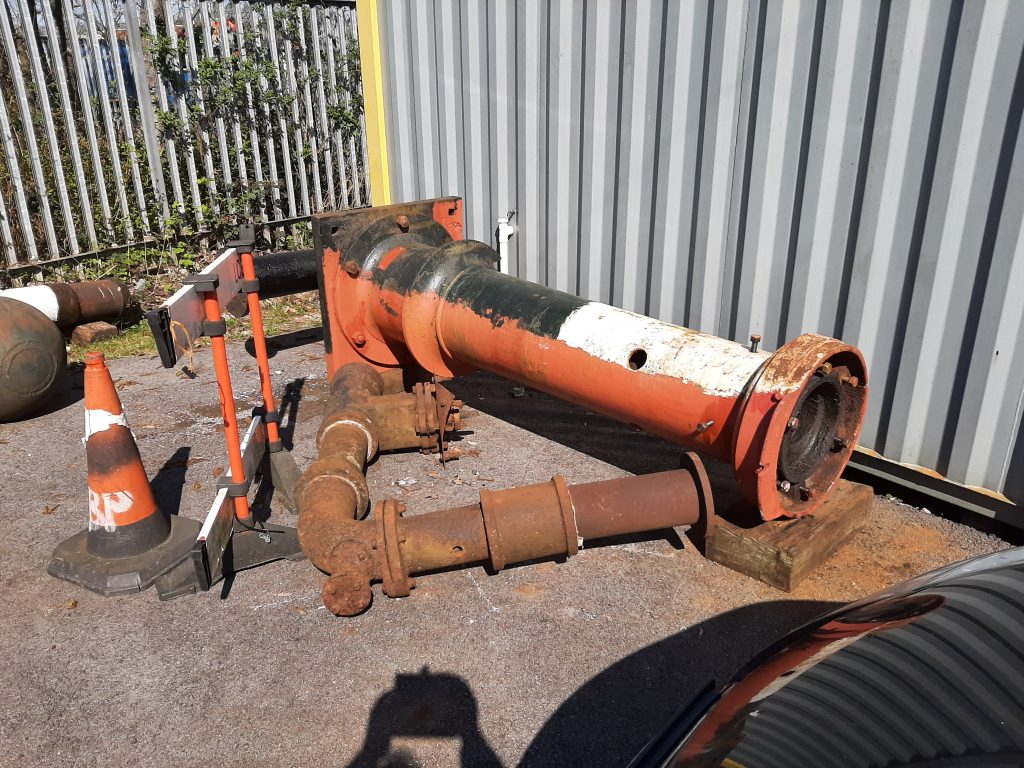 Finally, the components of the former Furness Railway water crane from Foxfield have recently been unearthed and placed outside the mess room in order for restoration to take place.
Keith has been busy making a replacement fire box for the water crane; these were fitted to prevent frost damage in winter.