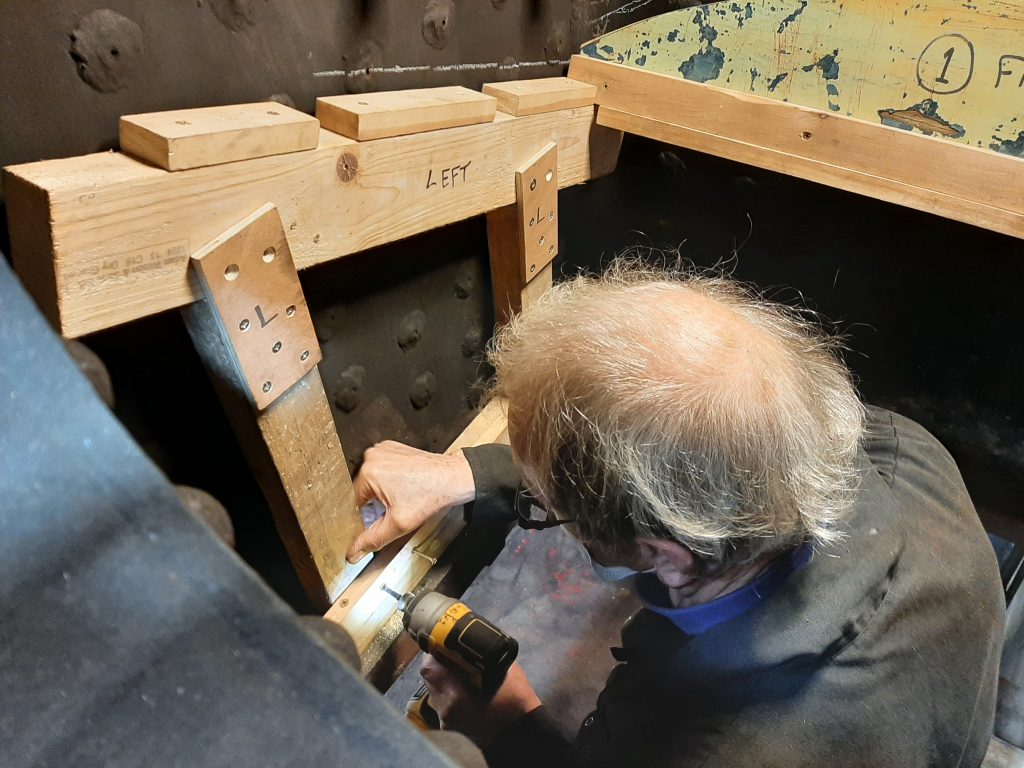 We are heading towards the casting of a new brick arch for FR 20 with John Dixon now in the final stages of constructing the formers in the confined space of the fire box.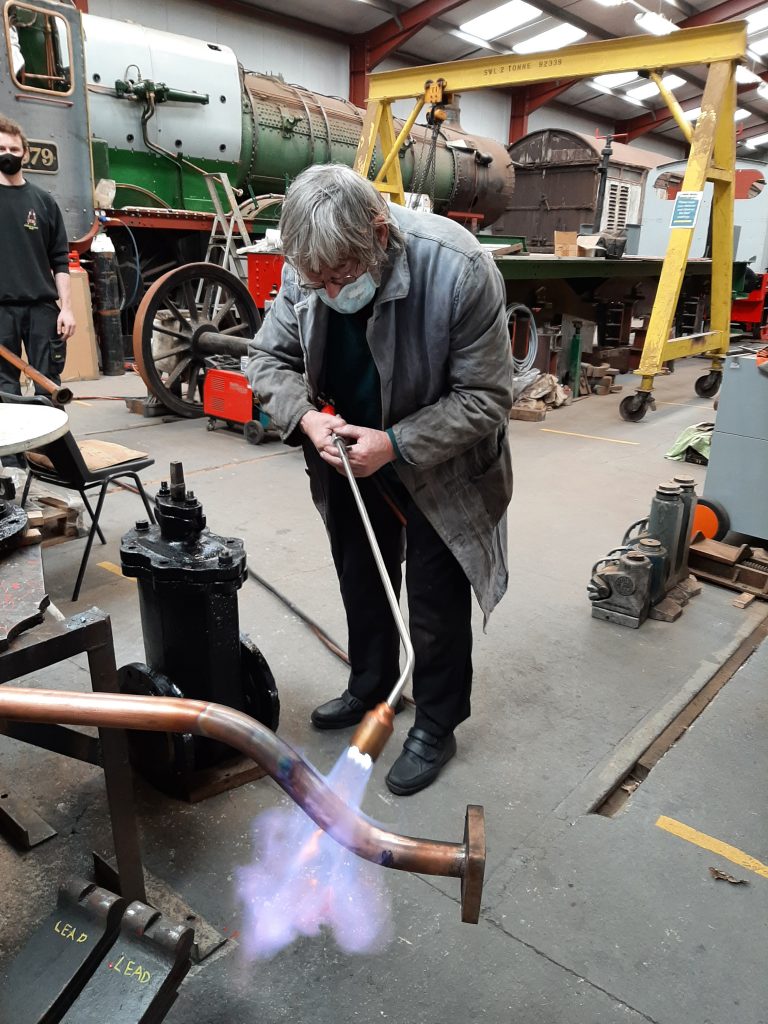 With the injectors now fitted, Alan has been annealing the copper steam pipework that now needs to be connected. Meanwhile Ed has continued his work cleaning up the chimney.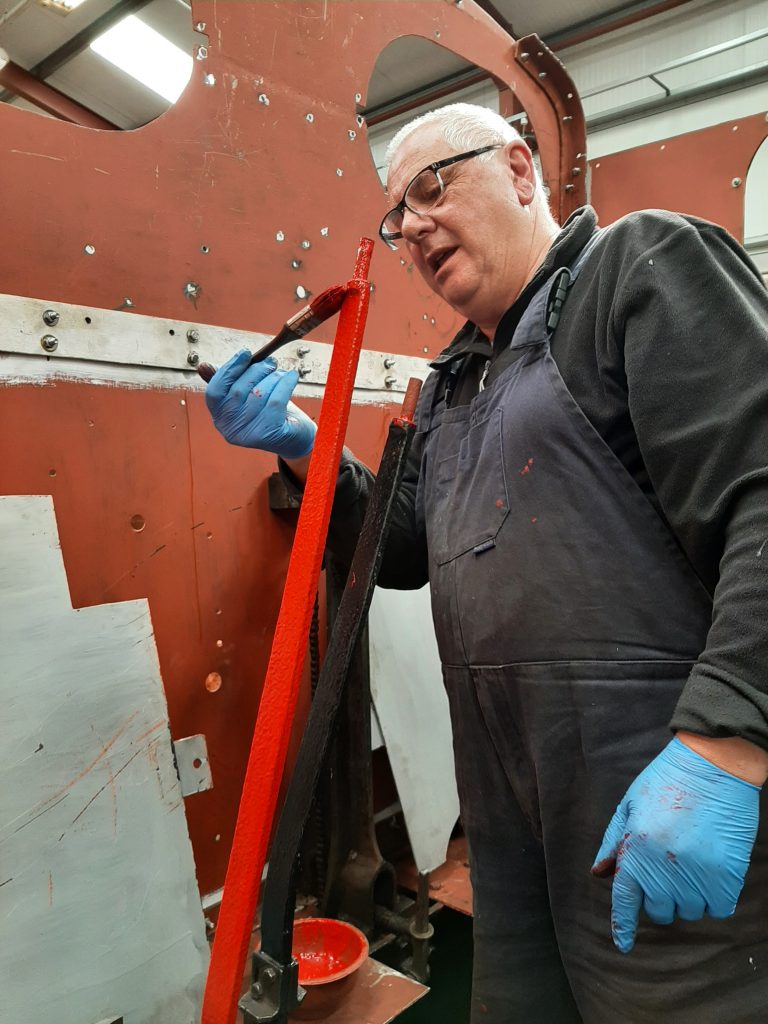 John Davis has been painting the controls in Fluff's cab.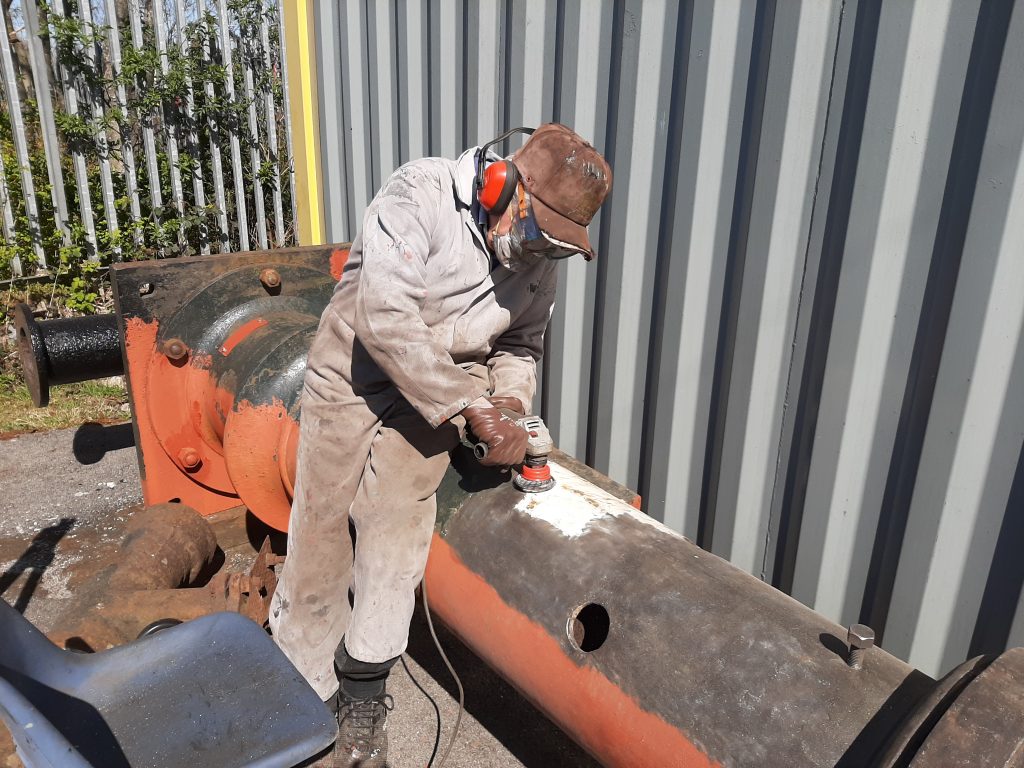 Fred has been back in action after the lockdown break and has been cleaning up the former Furness Railway water crane from Foxfield. Needless to say, it didn't take him long to wear out his first cup wire brush of the year!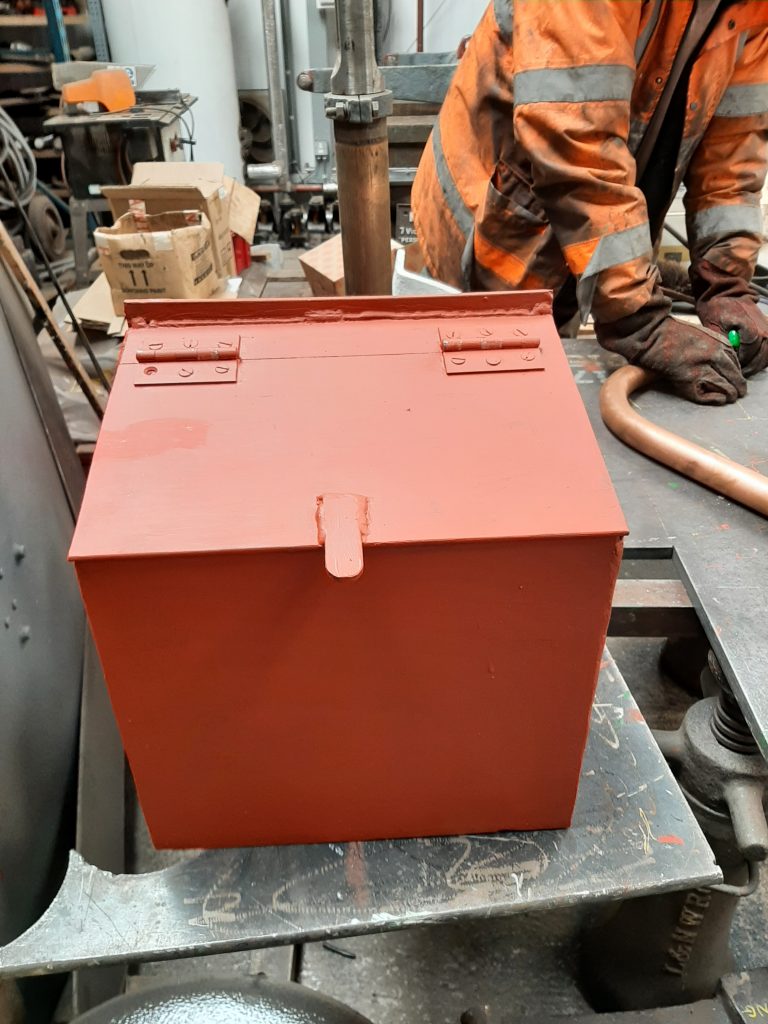 Meanwhile Keith has finished fabricating a new fire box for the water crane.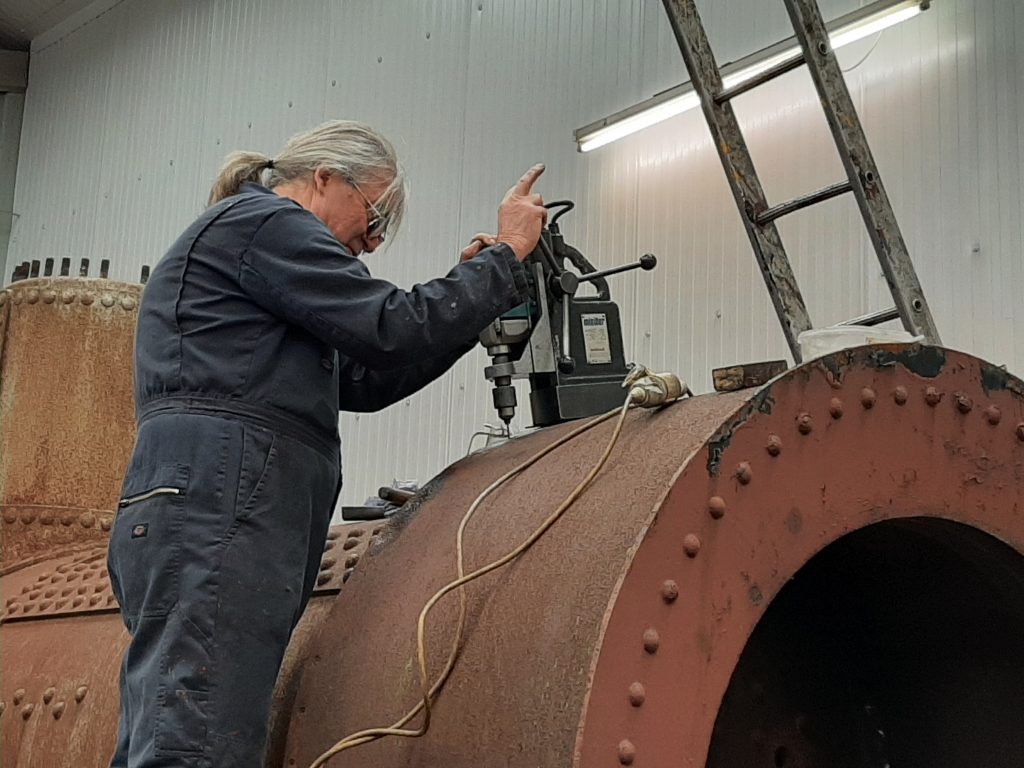 And finally, Ade has continued to drill out out the rivets on Caliban's smokebox to allow it to be removed.