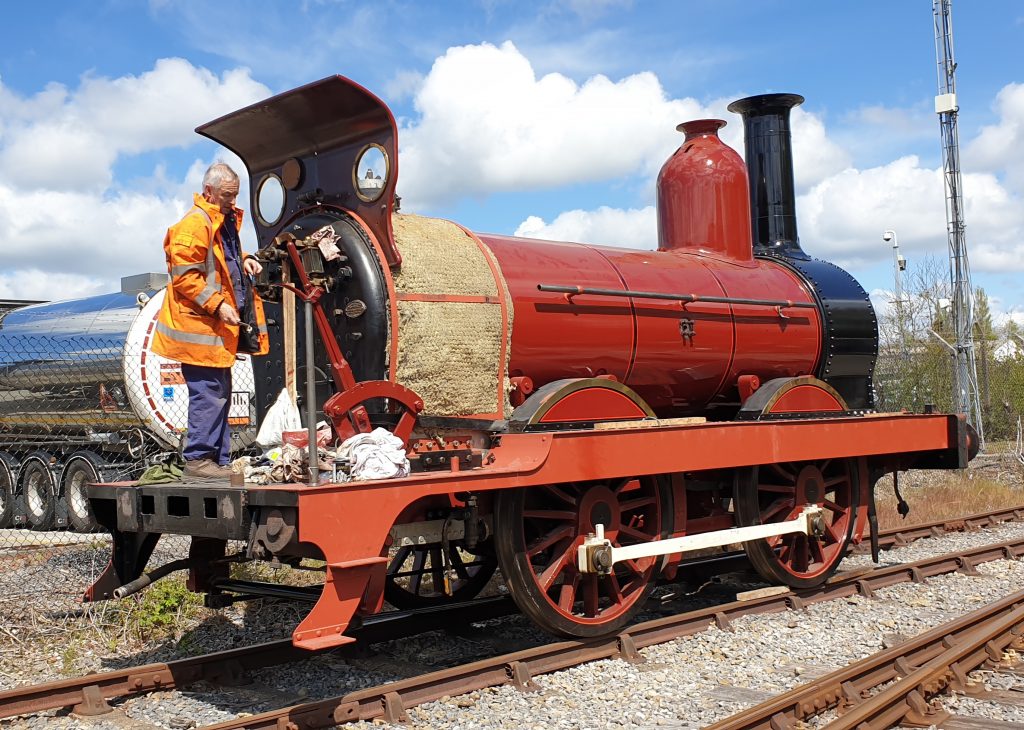 Last Wednesday saw another welcome step forward in the overhaul of Furness Railway No. 20. With the assistance of the Ribble Rail staff, FR 20 was pulled out of the FRT shed to enable the hi-ab on the self propelled TRAM to lift into place the dome cover and cab spectacle plate. Tim is seen wielding a spanner during the course of tightening up the nuts holding the spectacle plate in position.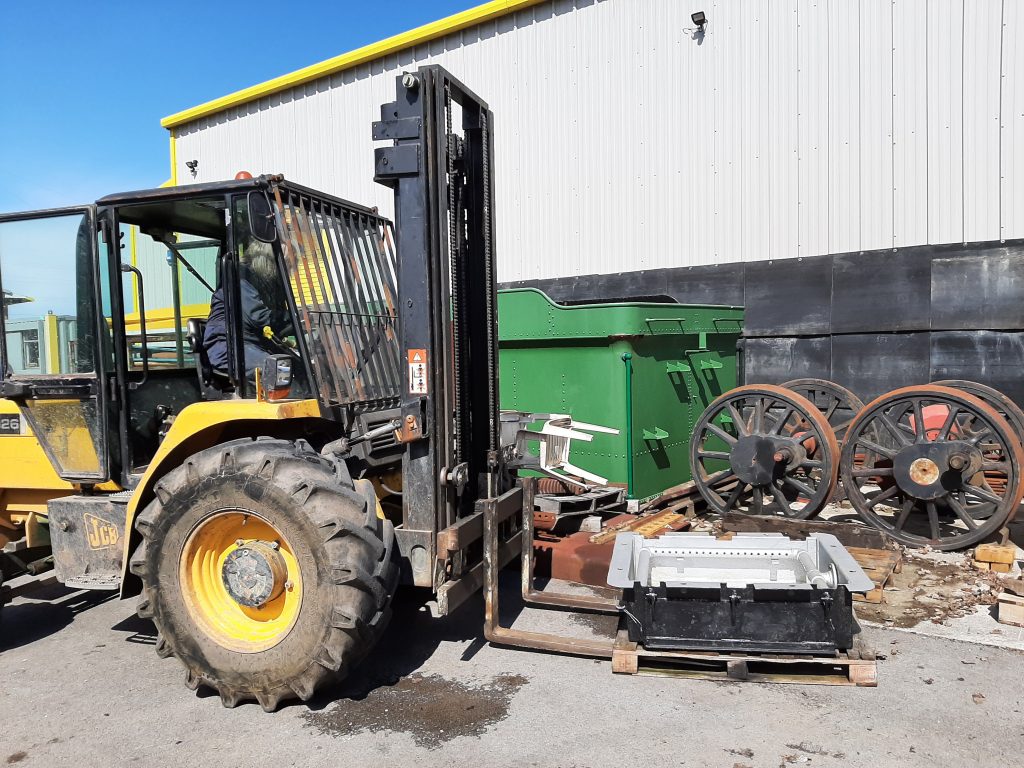 Whilst out of the shed, it was also a good opportunity to re-fit the ashpan, which needs to be done whilst the engine is situated on sleepered track to allow sufficient clearance below the firebox. Ade used the large fork lift truck to convey the ashpan to the far end of the shed.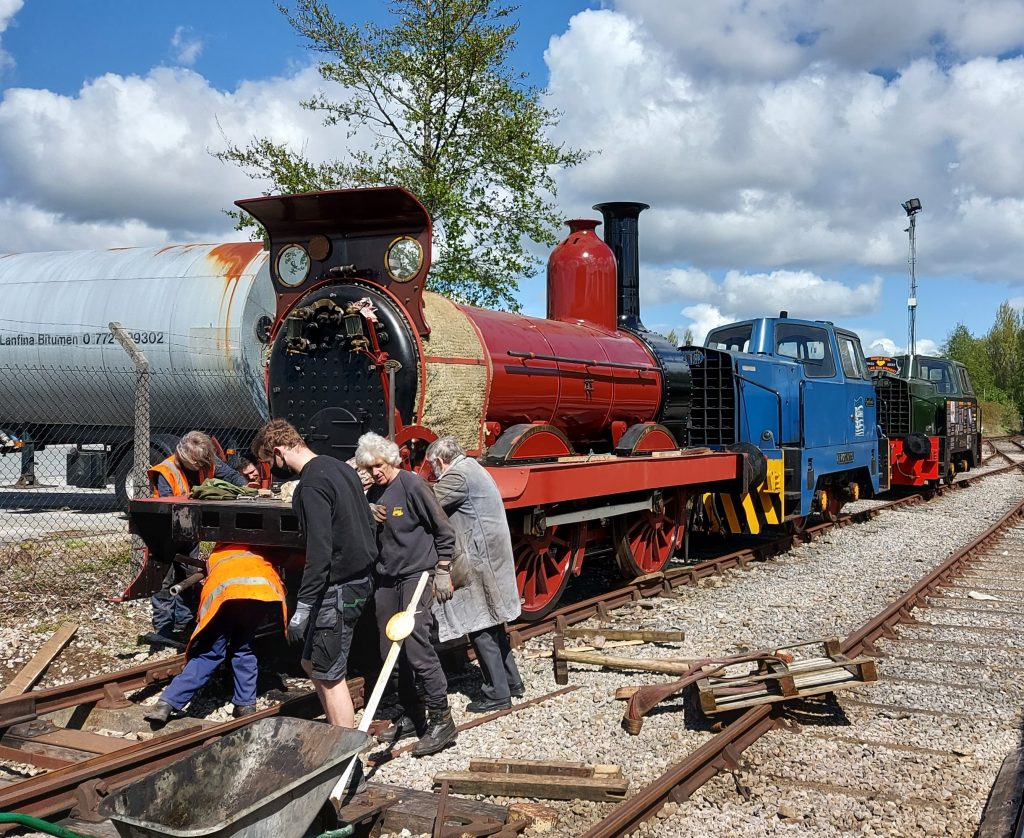 Fitting the heavy ashpan can be an awkward task and no less than Ade, Matt Crabtree, Tim, Sam, Ed and Alan are involved. Needless to say, brute force and plenty of wooden packing won the day.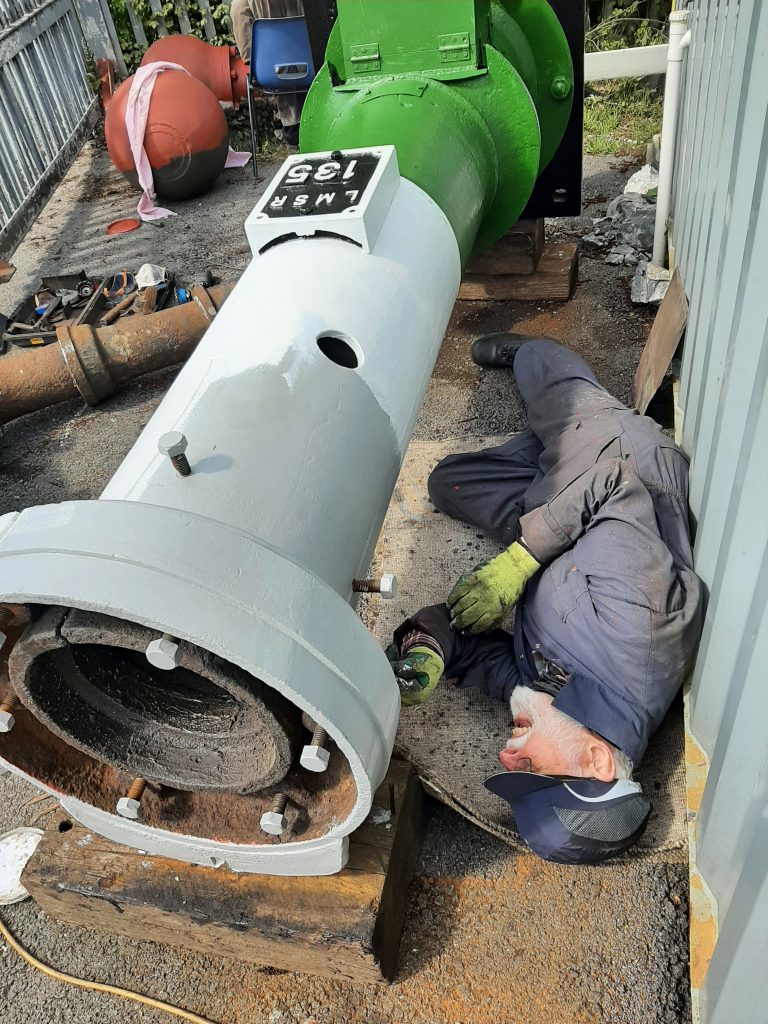 On Friday, Roger was found lying down on the job as he painted the Furness Railway water crane.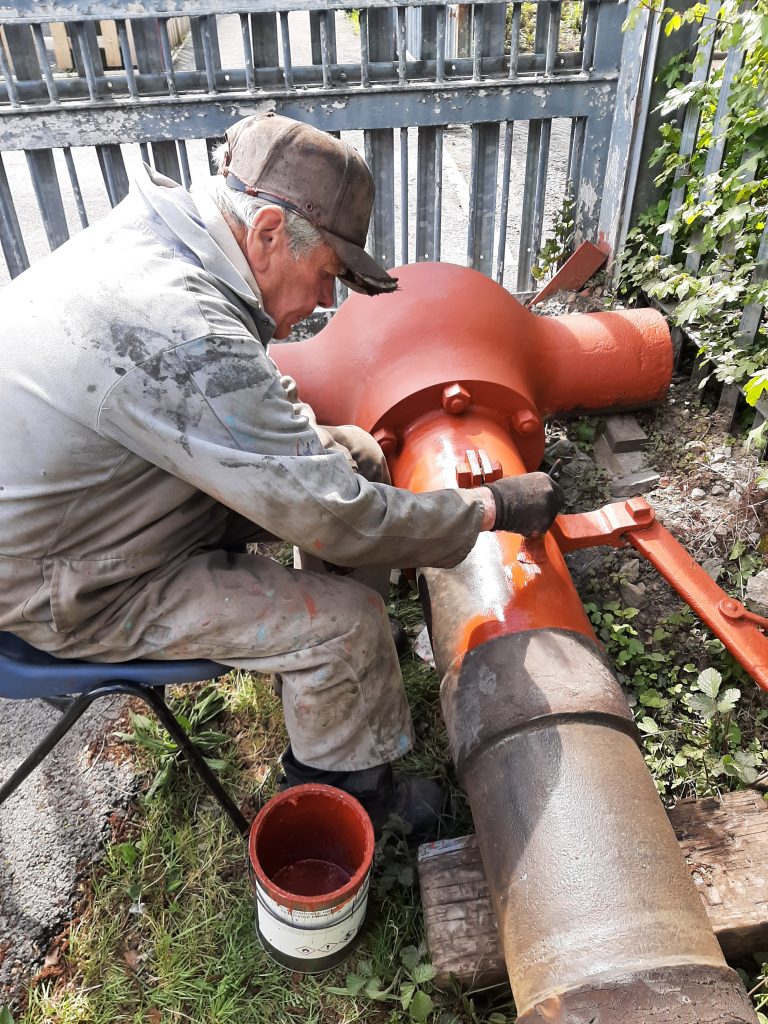 Fred also took advantage of the better weather to add some paint.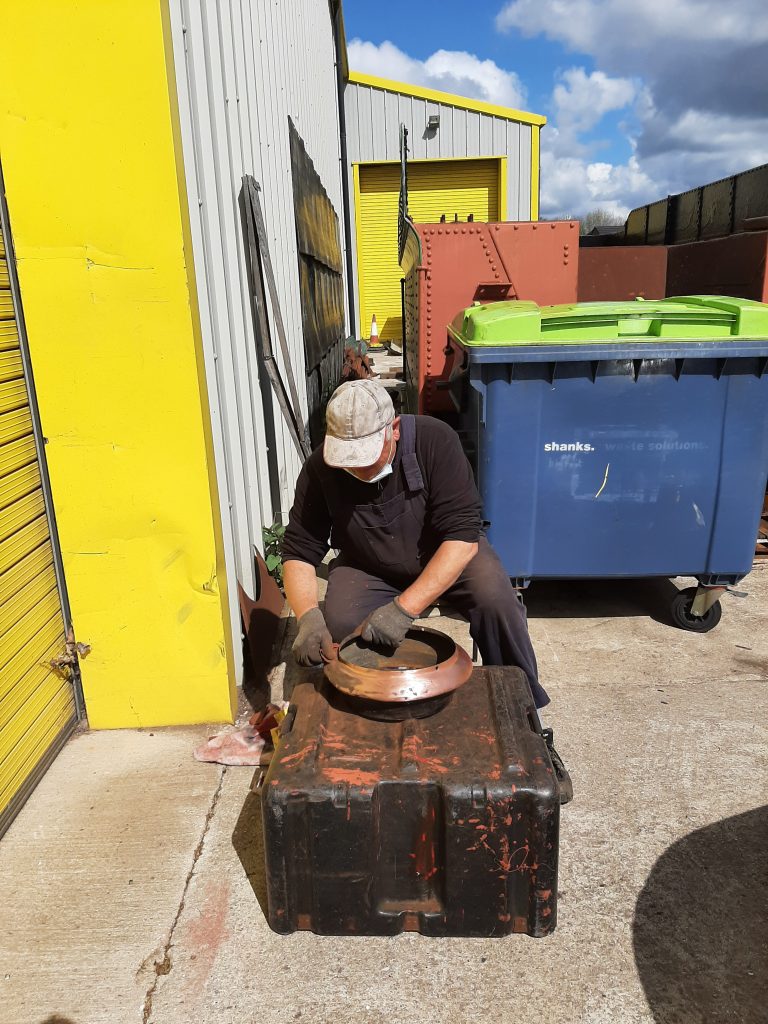 John Davis also made the best of the weather to polish the copper top of Fluff's chimney.
Keith paid another visit to Bury on Thursday to assist with the replacement of the slipping band in 5643's vacuum cylinder, the old slipping band having been damaged by an unexpected ingress of oil. An in-steam test of the brakes was expected to take place today.
On financial matters, the Trust's application for a new bank account with the Cooperative Bank under the RBS bank switch scheme has now been accepted. The FRT will benefit from better interest rates along with a bonus for completing the switch. Further information on how it affects members with direct debits etc will be available shortly. We are also pleased to report that the 2020 accounts prepared by David Rimmer have passed muster with the Trust's Independent Examiner.