Last Tuesday saw the Trustees meet to consider the 2016 Accounts and the Trustees' Annual Report as part of an agenda that totalled 18 items. With the M6 closure between Lancaster and Preston looming at 10 pm, the agenda was rattled through in under two hours, which just left Alison's pile of sandwiches and cakes to demolish before we all set off for home. (Thanks, Alison!) A decision that will affect all members is the setting of the date for the AGM, which will take place in the shed at Preston at 19.30 on Tuesday evening, 27th June.
The usual working parties took place at Preston on Wednesday, Friday and Saturday, with Keith also appearing on Sunday to take forward restoration on Wootton Hall.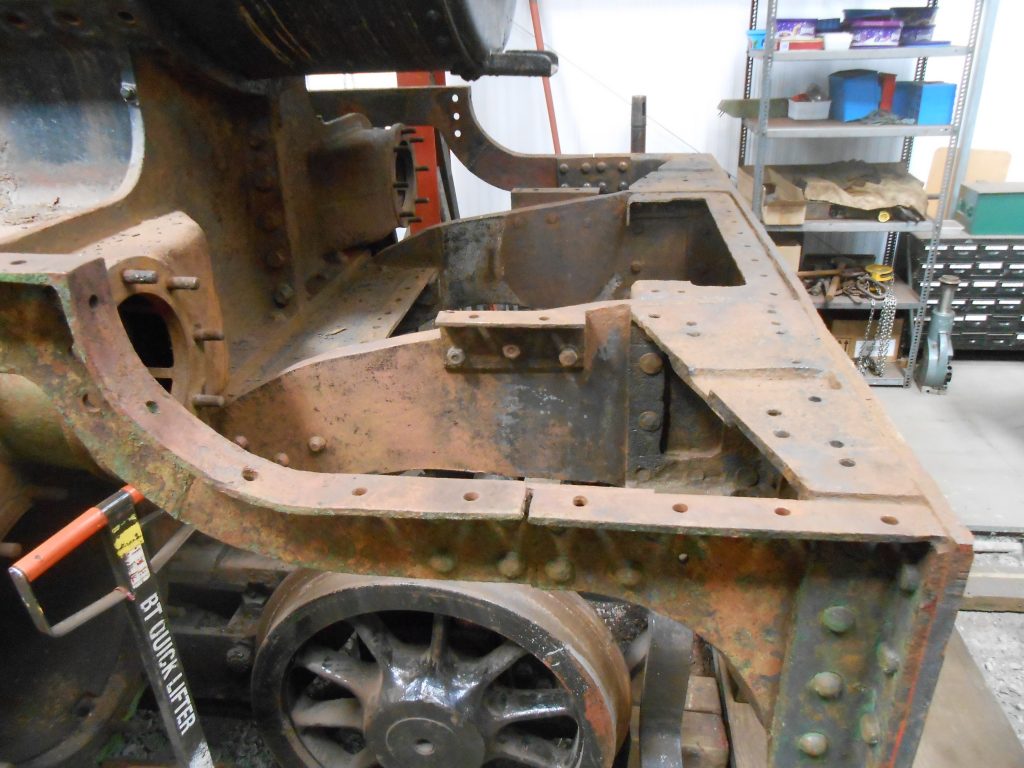 As can be seen, work has been progressing on stripping down the front end of the engine, and George has been needle gunning the buffer beam.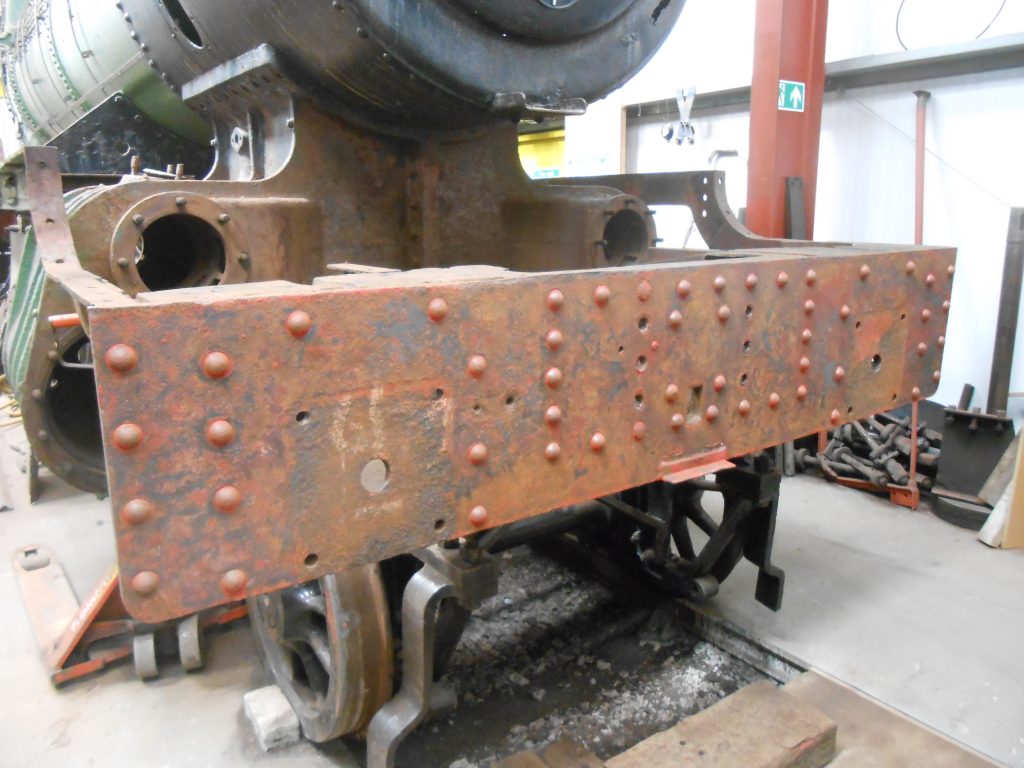 The front buffers have also been cleaned up ready for painting.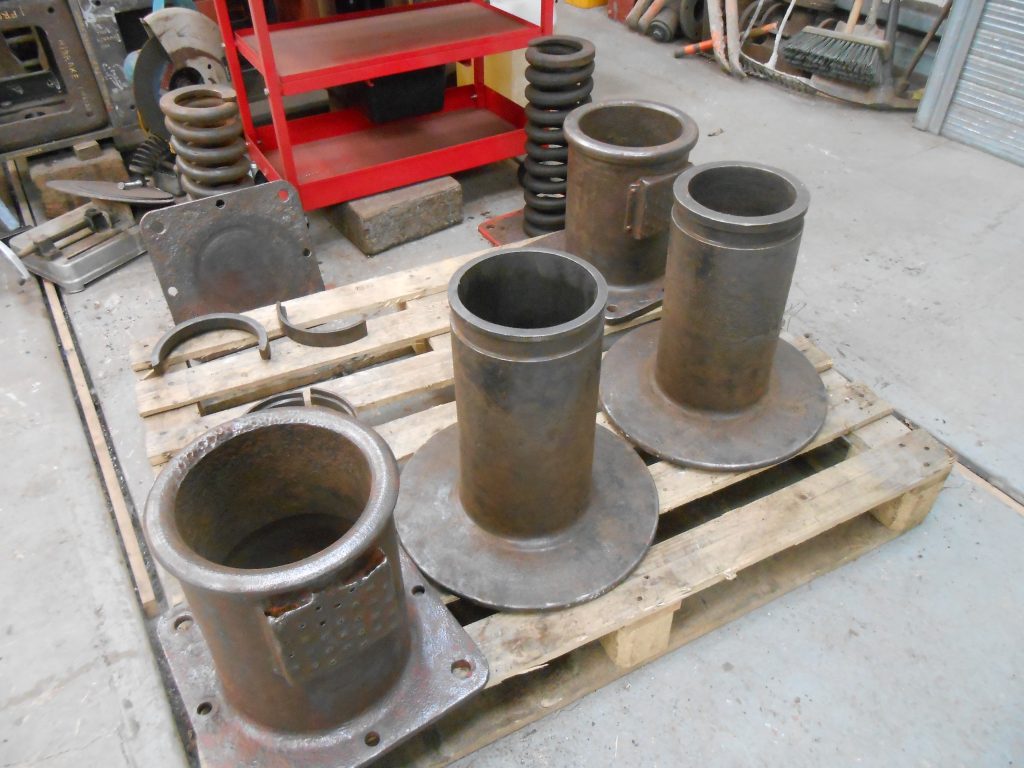 There has been more progress on the RMB where Tim has applied gloss black paint to the east end headstock and John has been attending to rotten wood floor at door entrances.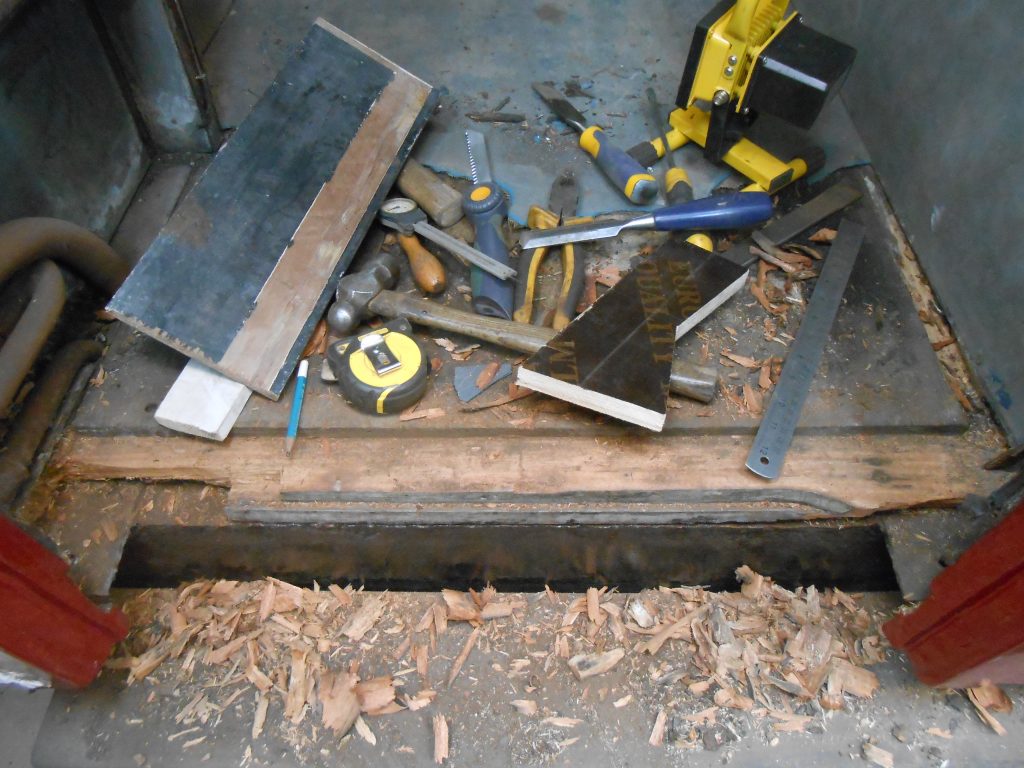 This photo shows the nature of the problem together with the vast array of tools that John uses to remove the rot and to fashion up some replacement wood – only another four door entrances to go! Mike has again been attending to the interior.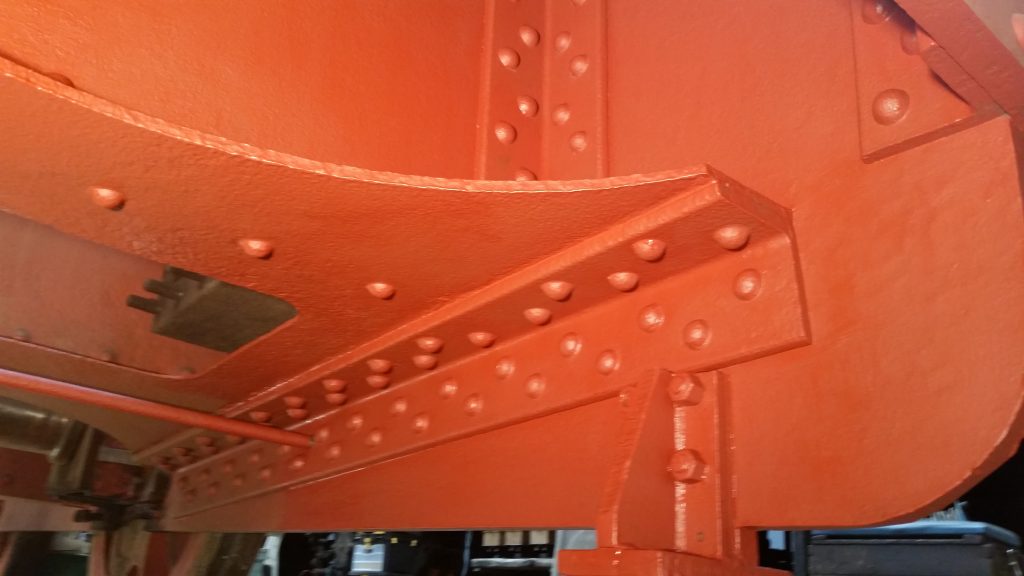 Adrian reckons to have removed the last areas of rust and old paint from beneath Caliban's frames and also given them a coat of red oxide. Adrian is now threatening to create even more dust when he sets about cleaning off the running boards. Howard has confessed to breaking yet another part of the sanding gear in his attempts to free it up, but is making amends by conjuring up some replacement parts.