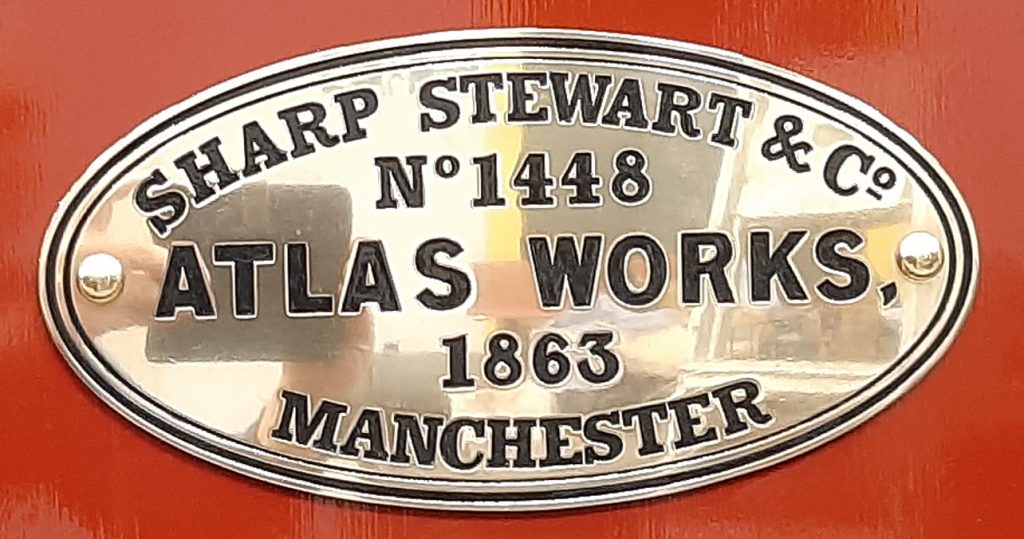 The final jobs on Furness Railway No. 20 are gradually being knocked off the 'to do' list. The black paintwork on the works plates has been renewed by Neil and the plates were re-fitted on Wednesday.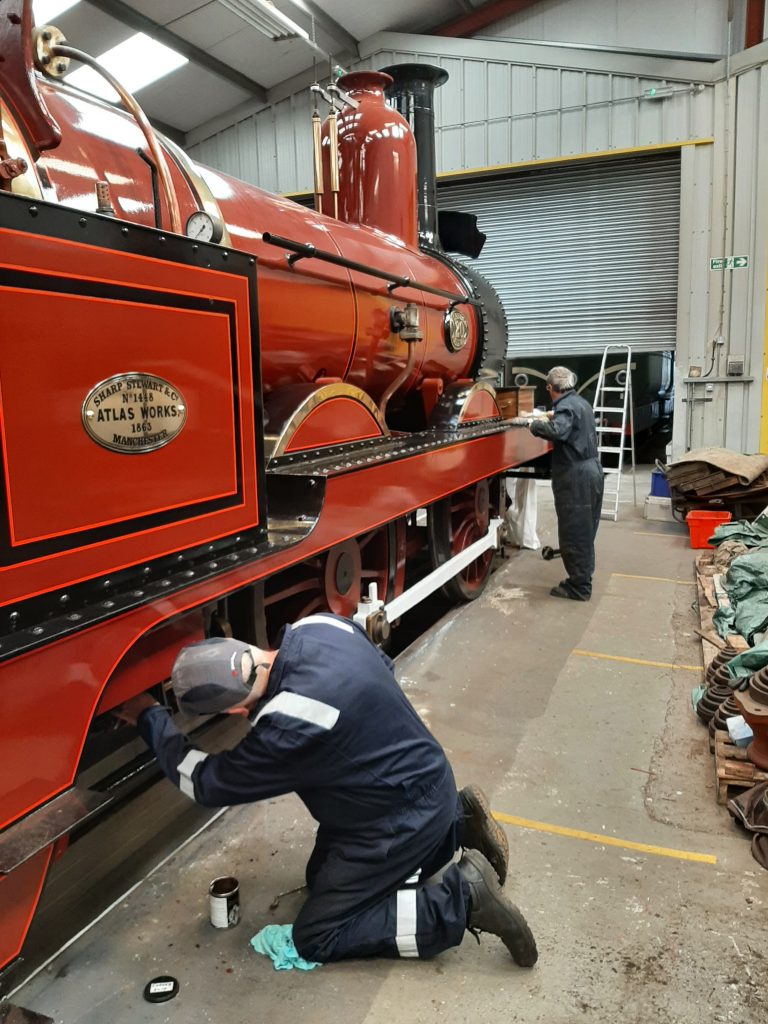 Ron Crowe refitted the sand pipes while Paul Balshaw gave the loco another clean in readiness for the forthcoming 'volunteer open day'.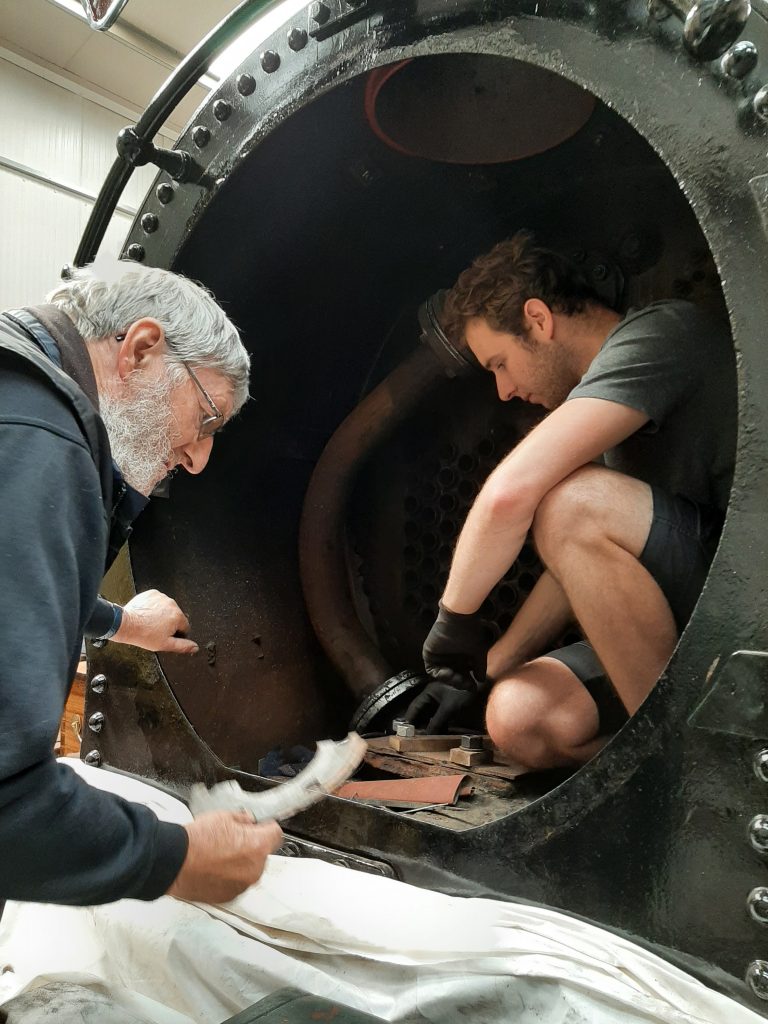 Alan and Sam spent quite some time modifying and then fitting the main steam pipe in the smokebox.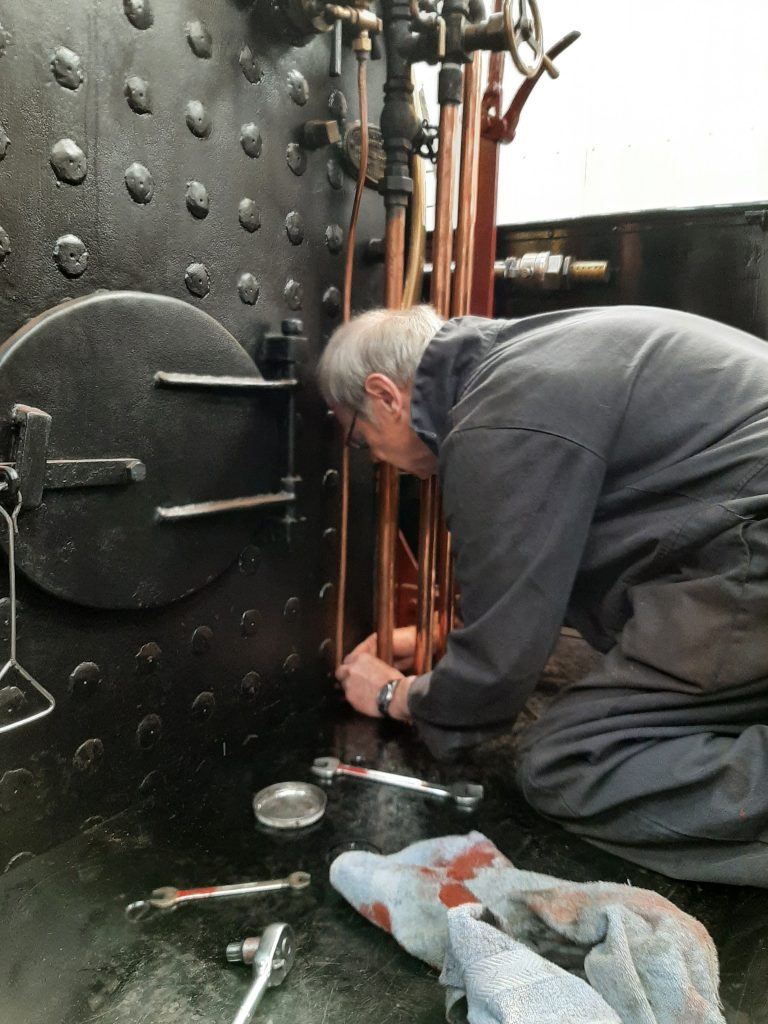 John Dixon has made some clamps to retain the boiler water gauge drain pipes in place – another of those jobs that has taken over twenty years to achieve!
The boiler surveyor is due to give FR 20 what we hope will be a final cold boiler inspection on Tuesday before we light a fire in the firebox. Fingers crossed!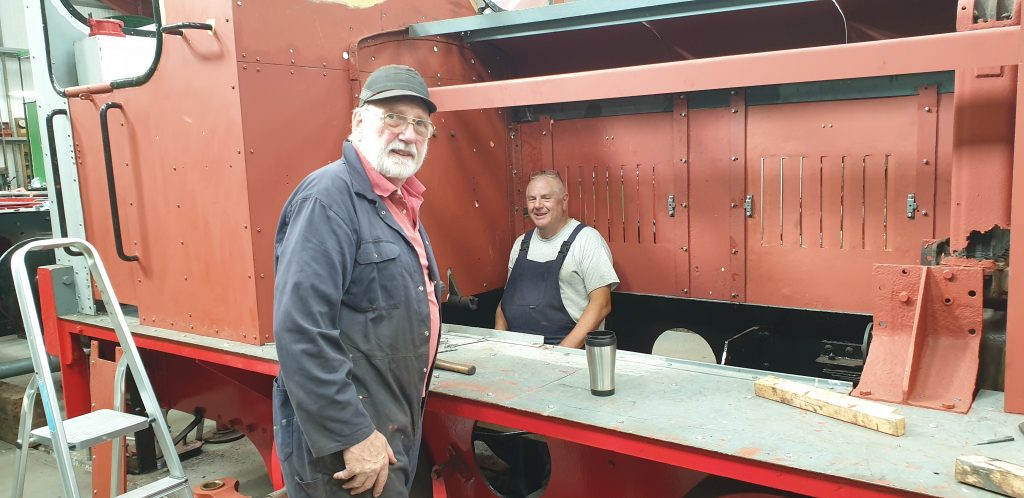 Ade caught Phil Bell and John Davis working on the right hand side of Fluff's bonnet on Wednesday.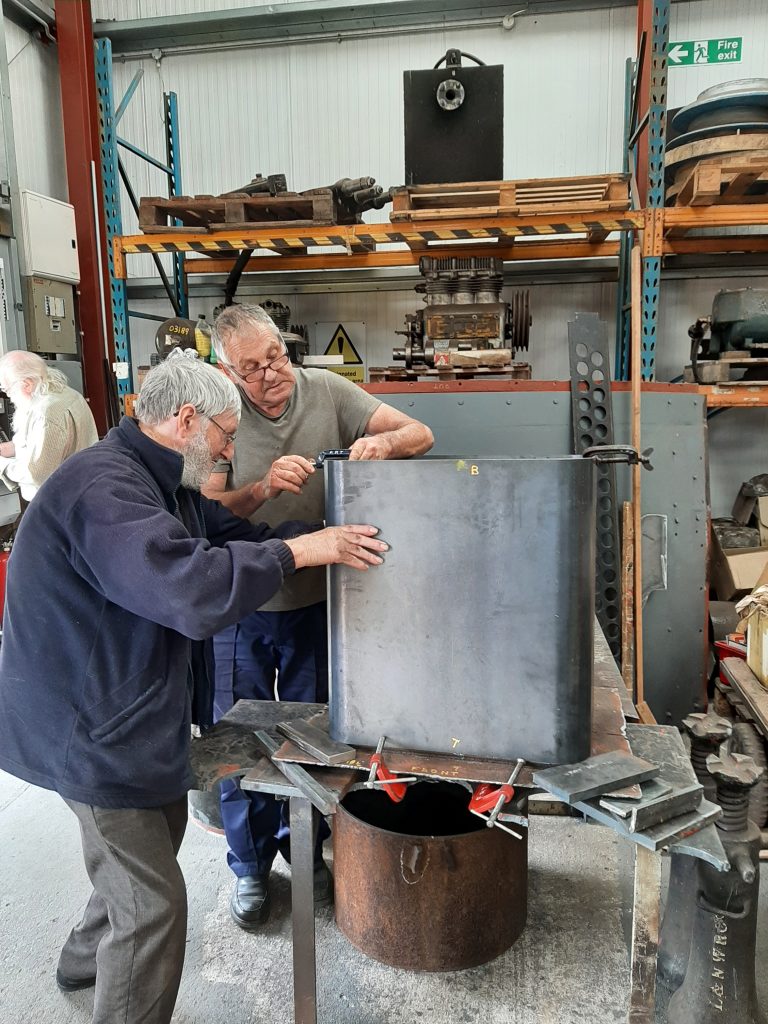 We had a delivery of newly shaped steel plate on Friday from which Keith is going to construct a new water take off box which will sit below Wootton Hall's tender tank when completed.
The aforementioned 'volunteer open day' attracted a number of prospective volunteers on Saturday. Tim and Ade were on hand to show them around plus quite a few other passengers who took the opportunity to visit the FRT shed and purchase some souvenirs. Both Tim and Alison had contributed to a two hour long BBC Radio Lancashire programme on Thursday evening, along with RSR's Dave Watkins, Gary Severn and Steve Cain, which highlighted the work of volunteers at the RSR and FRT.
A reminder that the Annual General Meeting will take place next Tuesday evening, 28th September, at 7.30 pm in the FRT shed at Preston. We are informed that there will be cake on hand to tempt members to attend!