A quick inter-holiday blog update for you before Neil goes on vacation. And there has been plenty happening at Preston to cover.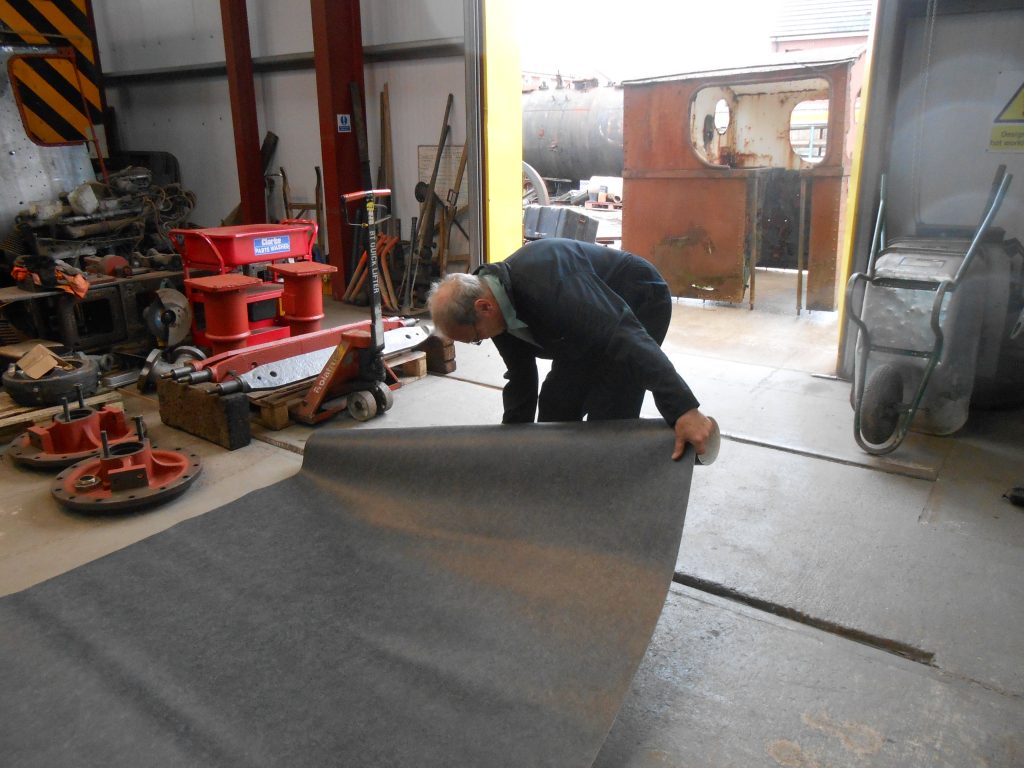 John is seen above unrolling the last piece of lino for fitting in the RMB, which he completed today. Well done! It looks great!
There has been more work on Caliban with Alan, John H, Howard and Adrian to the fore.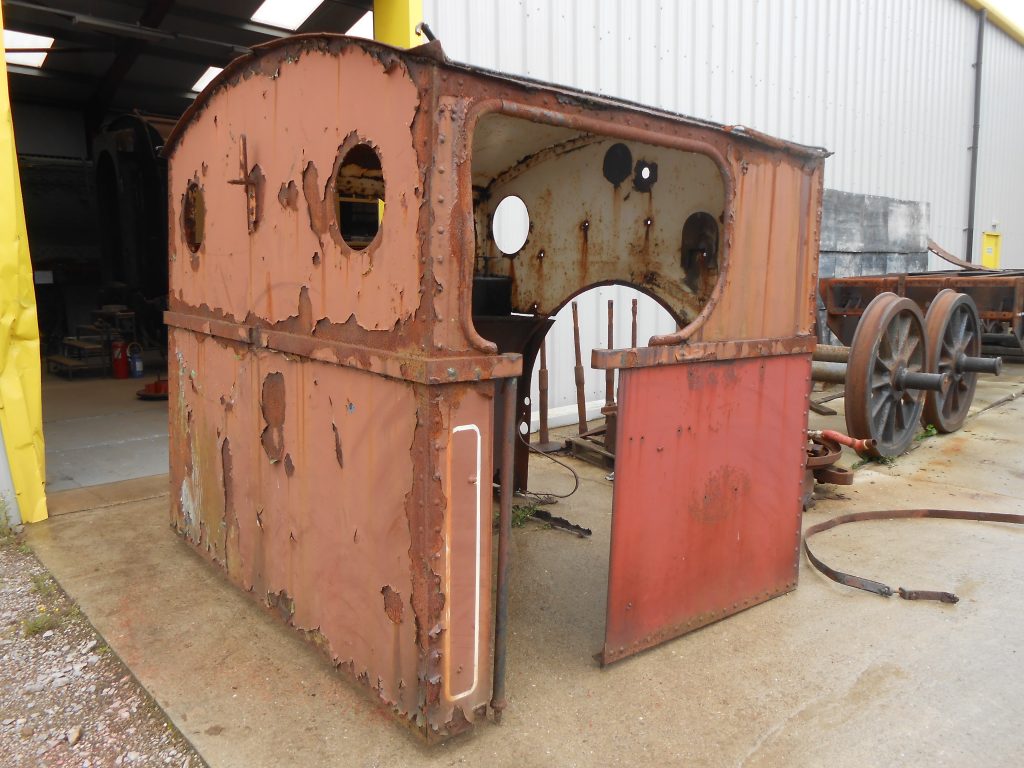 The cab has been brought round to the shed in case there is time to sand blast it tomorrow with Wootton Hall's tender frames.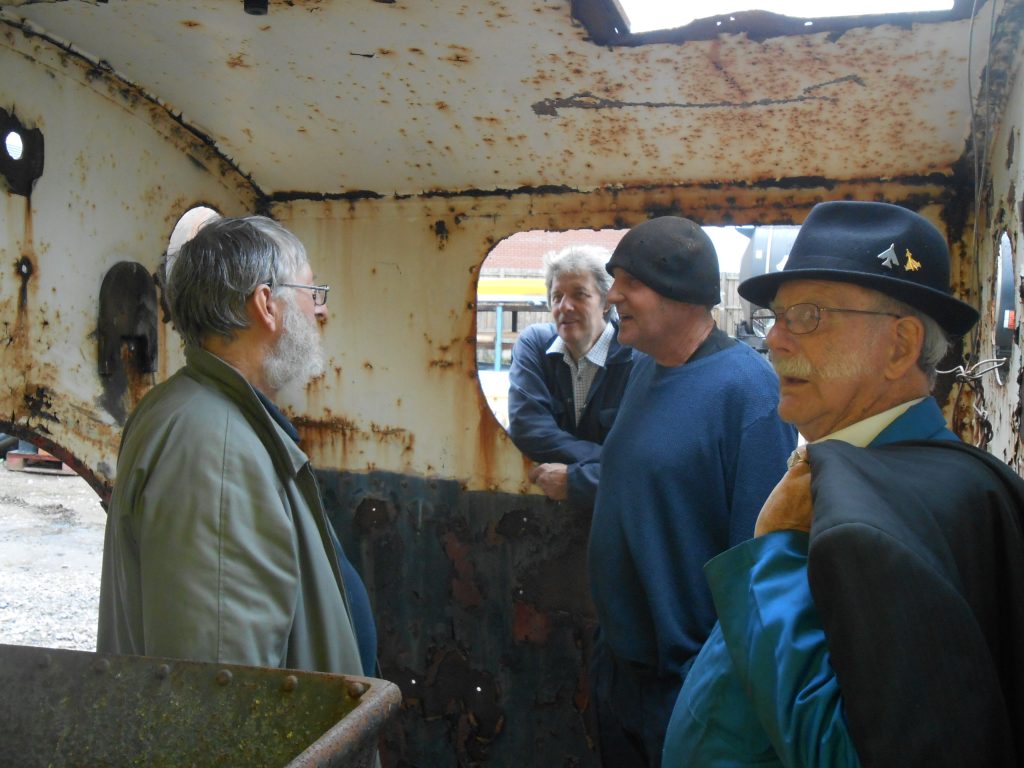 As you will see from the photo, it attracted some interest and Alan is seen making some modifications to the bunker.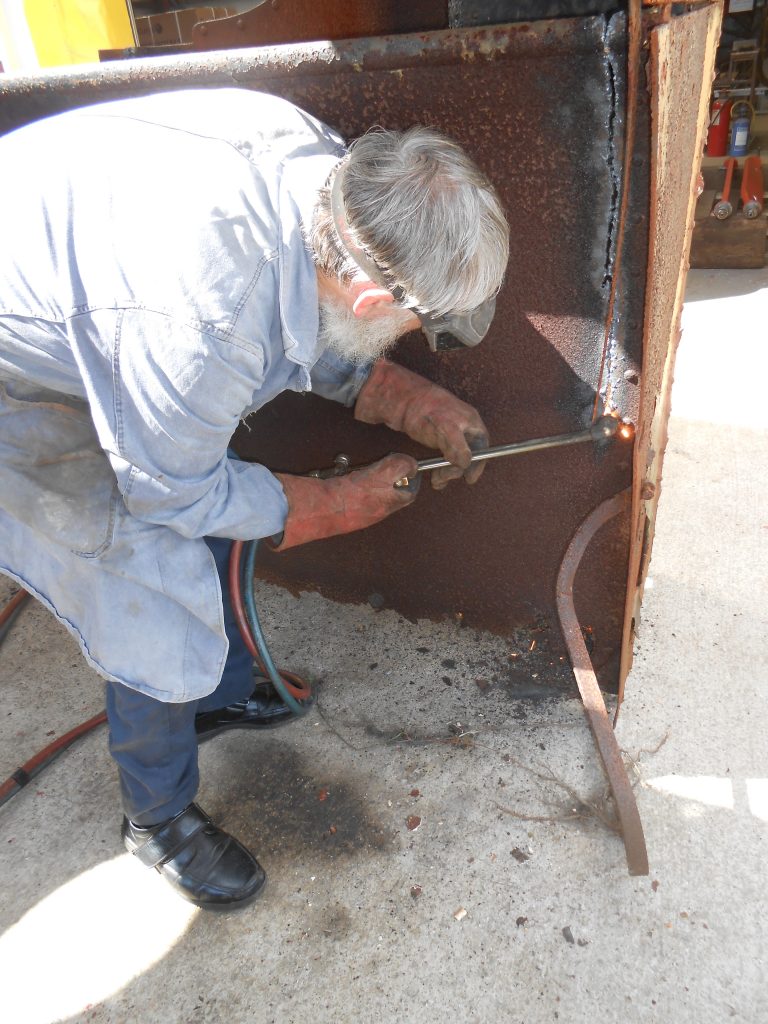 Howard has been cleaning up threads on the sanding gear.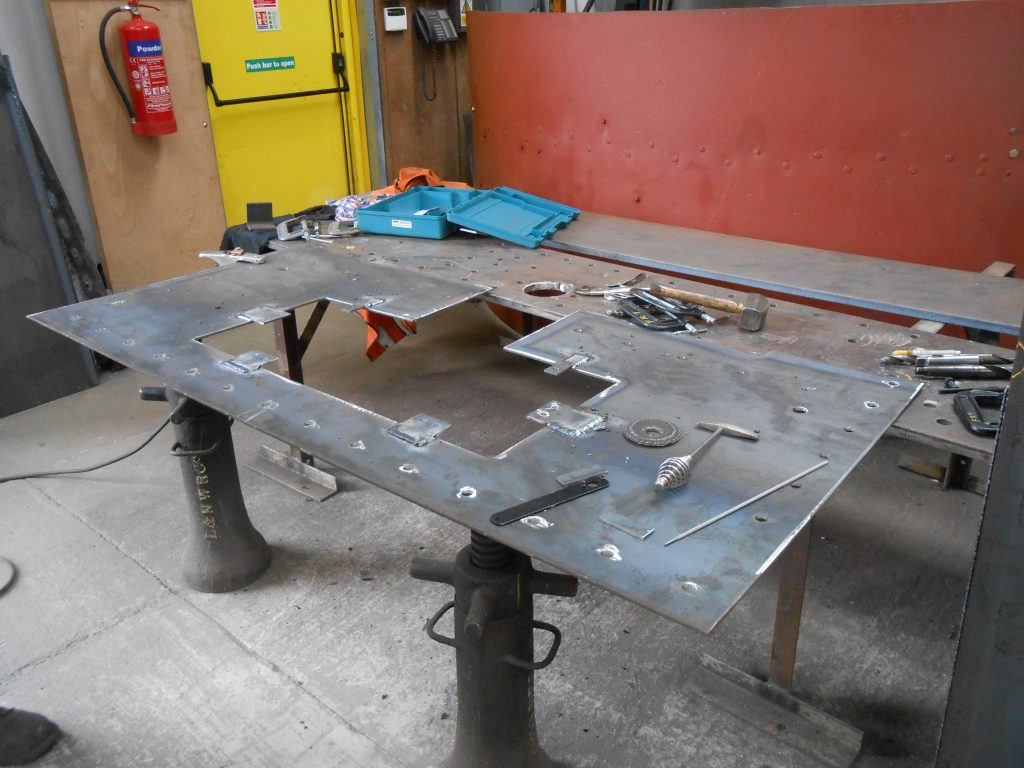 There has been more work also on Wootton Hall where Keith has been cutting new plate to replace the running boards above the cylinders, which had corroded beyond economic repair. Fred has again been cleaning components.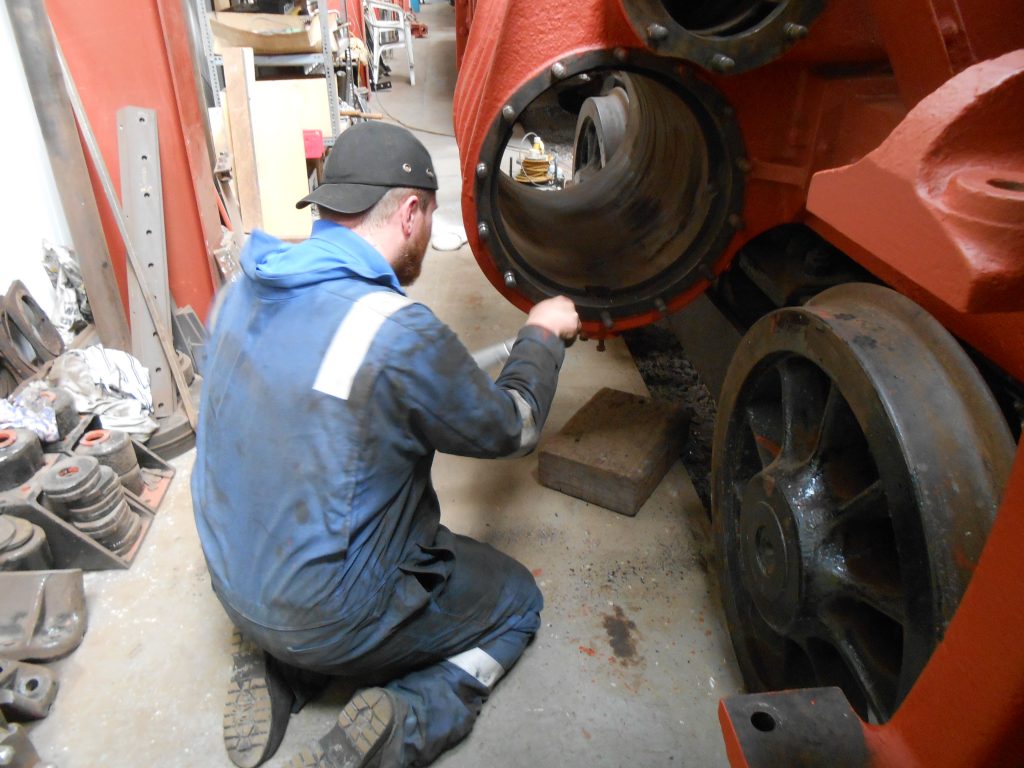 Matt Bedford has been continuing the task on running a die nut over the studs for the cylinder cover.
A new reversing handle casting for Wootton Hall has appeared, purchased from the Betton Grange team. No doubt Keith would appreciate any contributions towards the cost..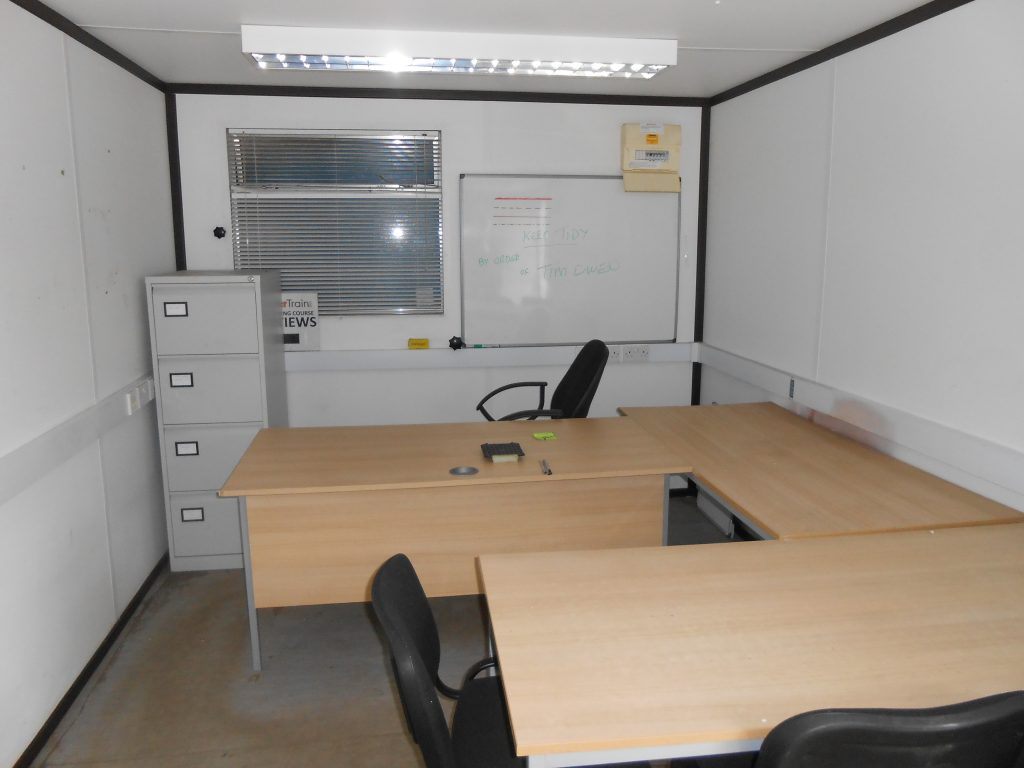 We show a first photo of the interior of the new mess facility. Plans are being made to re-site it and have it plumbed in, hopefully in the not too distant future. Meanwhile, we have taken delivery of some surplus chairs from the RSR which will be used in the mess room and also for future meetings at Preston.
Looking forward, it is now planned to steam FR 20 for training purposes at Shildon on the 18th and 19th August. Also, a Folk evening is being planned at the RSR for the Saturday evening of the Diesel Gala, 30th September – further details will be published when the event is finalised.