Monday, 6th February 2017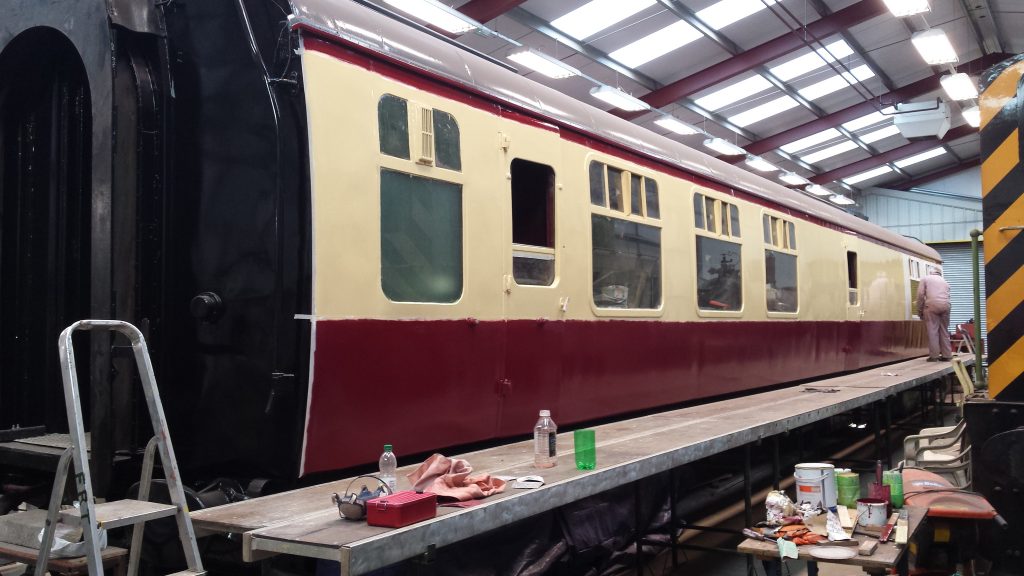 More paint has been added to the sides of the RMB this week as work has moved on to applying a gloss finish. A final coat of varnish will be added by John and Tim, hopefully next Monday.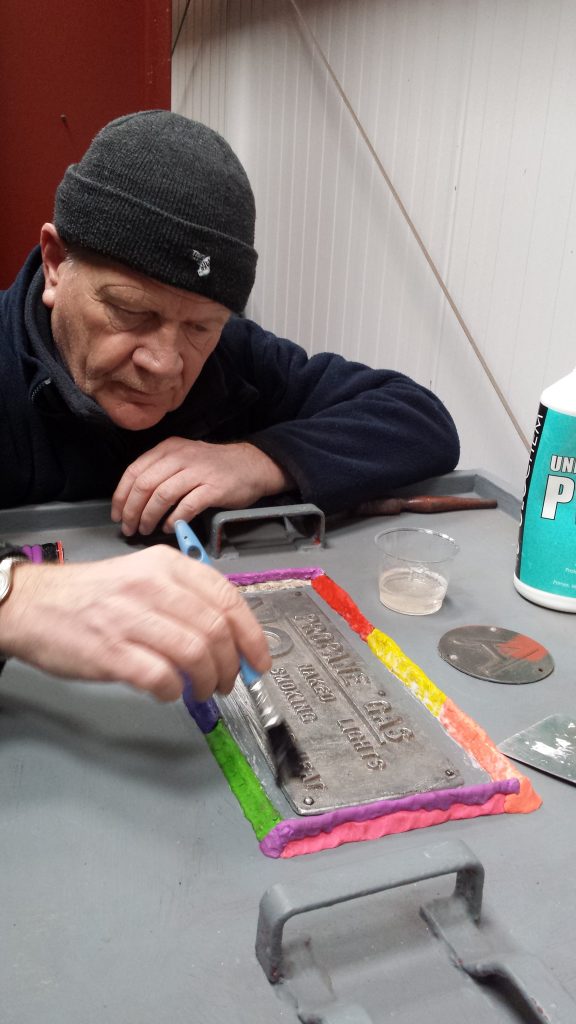 Mike and Paul, meanwhile, have been working on creating a sign for the RMB's new gas door cover. This has involved delving back into likes of old Blue Peter annuals to re-discover the joys of using plaster of Paris to create a mould from the other door cover from which a new sign can be cast. We see here Paul preparing the existing sign with a release agent. News of success or failure on this particular project will be brought to you in future blogs!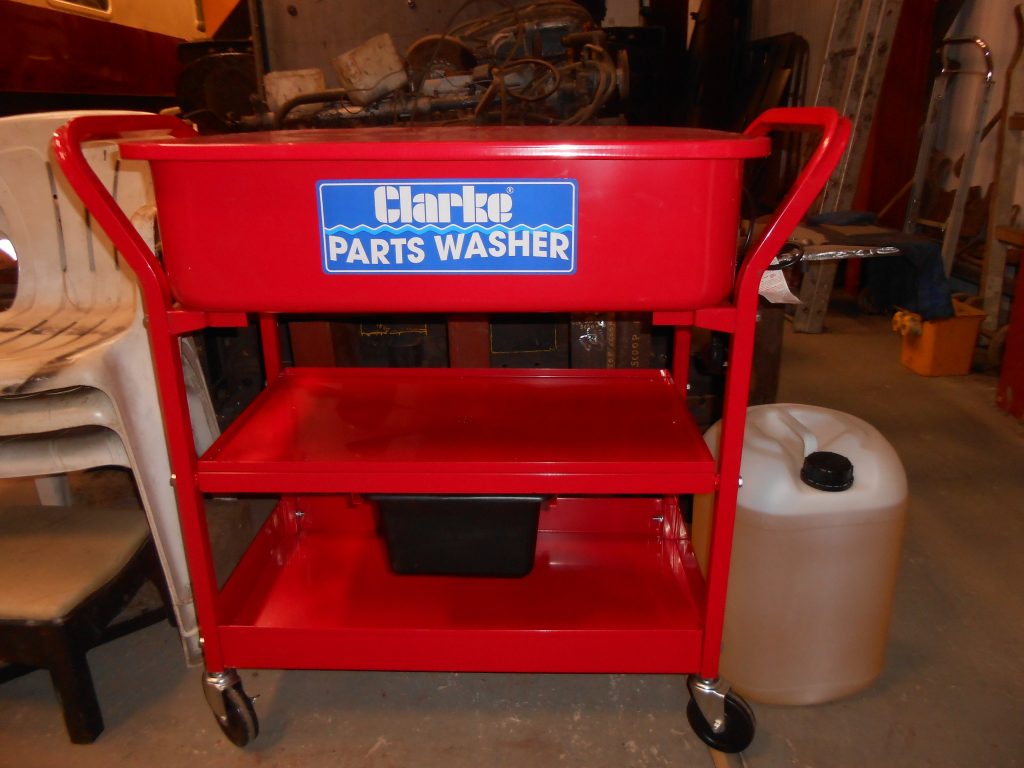 With a temporary dust ban in place in the shed this week, we were again spared the noise of the needle gun as Adrian resorted to using a paint brush instead. Alan and John were engaged in the dust-free project of assembling a new parts washer, which has been kindly donated to the FRT along with a supply of paraffin. This should make the cleaning of greasy/oily components much easier in the future. Fred and Roger appeared on Friday and also managed to find dust-free jobs on which to be engaged in progressing Caliban's overhaul.
There was a further working party on Wootton Hall on Saturday, with George making an appearance to prepare some more tubes for removal from the boiler and, with some help from David, cutting up some of the tubes already removed for loading into the metal skip.
Outside the shed, there has been some further tweaking of the alignment of the track into road four of the shed prior to the final packing of the ballast.
Finally, a first call now for the Preston Branch meeting next Tuesday 14th February. There will be some presentations of bygone rail traction and, as it's St. Valentine's night, it could be an excuse to bring along the other half for some steamy entertainment?! As usual, the meeting will be held at 8pm at the Ale Emporium, Fylde Road, Preston.