It has been a mixed week with both good and bad news.
We start with the good news in that FR20 passed its steam test in the presence of the boiler surveyor on Friday and it subsequently performed its last two booked steamings of the year at Locomotion, Shildon, over the weekend.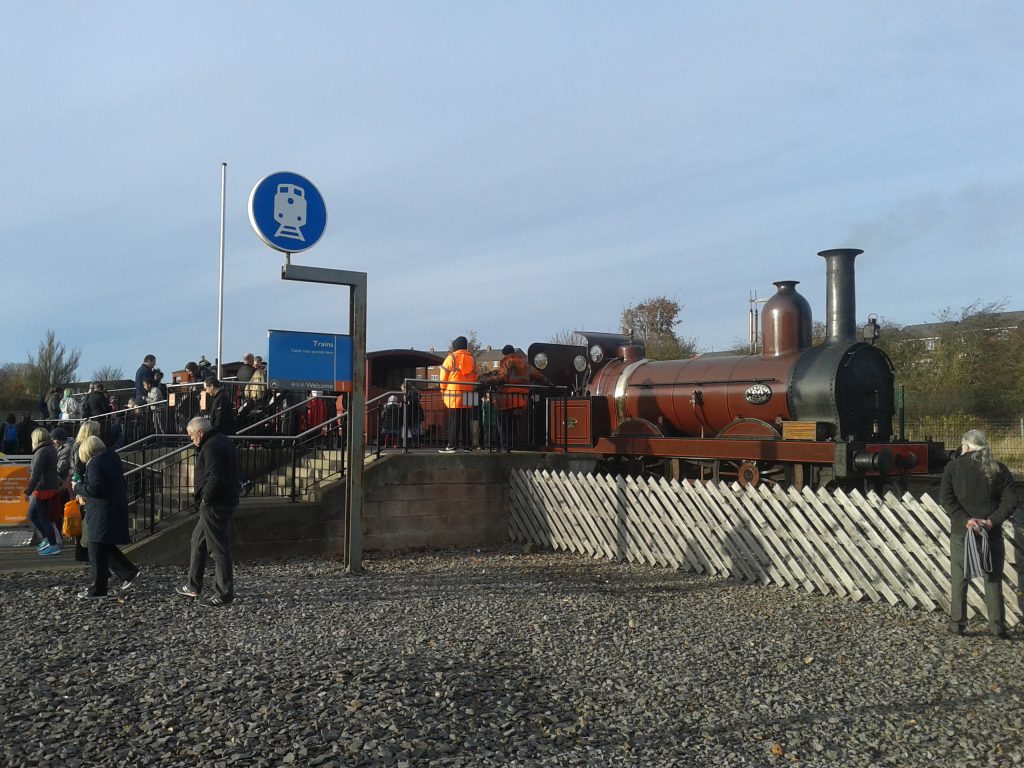 The occasion was a big Lego event featuring many, many, models and sale stands which certainly drew the crowds. In fact it was reckoned that the were more people there on Saturday than attended the Autumn Steam Gala with Flying Scotsman in steam and giving rides! It was bitterly cold, but FR20 was kept very busy hauling passengers  with Alan, Alison and Tim surviving the conditions, although Tim rues omitting to take the camper van fan heater with him and is still trying to thaw himself out!
Now for the bad news. 5643 has been stopped at Embsay following the discovery of two failed tubes. A site meeting was held on Sunday at which Keith attended and the matter was discussed at a meeting of the Trustees last night. The Trustees decided to order the replacement all the tubes in the boiler, rather than just those which have failed, to best ensure reliability in the future.
Work continues at Preston with Keith cutting the second piece of steel to replace wasted metal on the tender frames. When both sides have been drilled and lined up, the new pieces will need to be welded permanently into place. Adrian continued his work on sanding and painting Caliban's rods and Alan Ogden made some more progress with Fluff.
John Dixon has finished varnishing inside the RMB and has made a start on assembling some steps to the door of the mess room.  Mike Rigg tested the beer cooler in the RMB and found it to be in order and then he and John Davis mopped the floor, including the toilets. There is little now left to be done on the RMB.
Finally, Tim made a start on painting the RSR's TPO vehicle roof and managed to cover two thirds of it with undercoat grey. Then on Friday, Fred and Roger then set about cleaning the buffer beams and bogies ready for painting.