The work on the RMB is now all but wrapped up with only very minor jobs to do which won't stop the vehicle being commissioned back into service.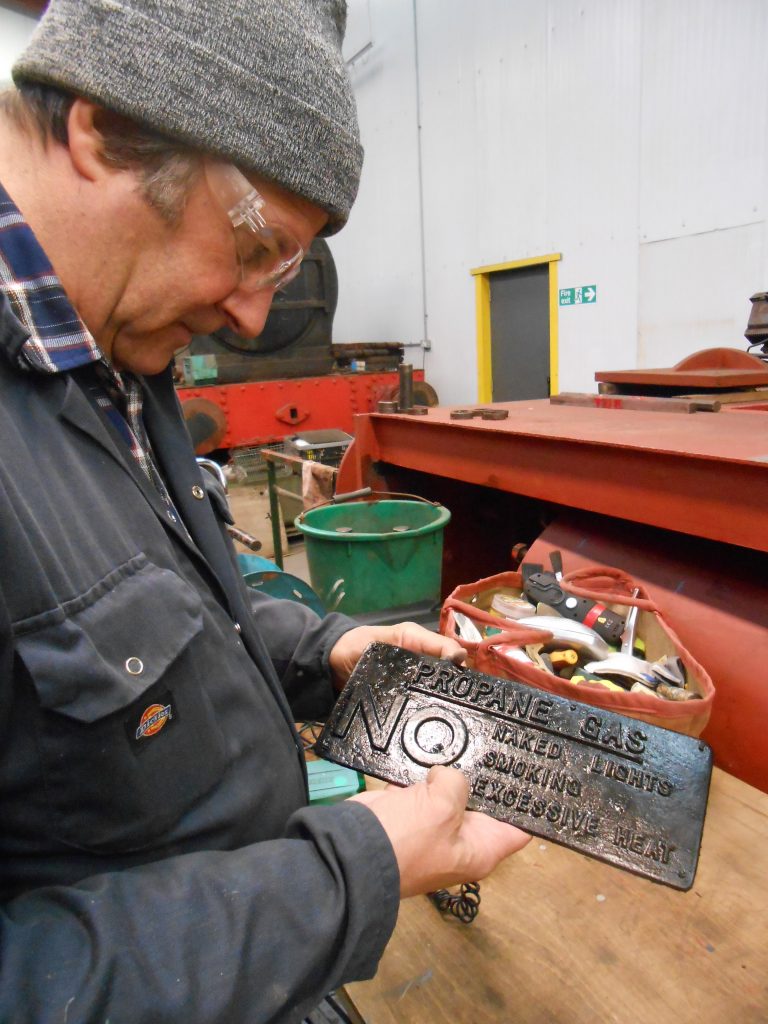 One of the last tasks has been to cast a replacement fibreglass warning sign for the new gas compartment door underneath the frames. Mike and Paul set to on this job on Wednesday afternoon, using the mould that was created some weeks ago, and Mike is seen here on Friday with the results of their labours. Isn't it great?!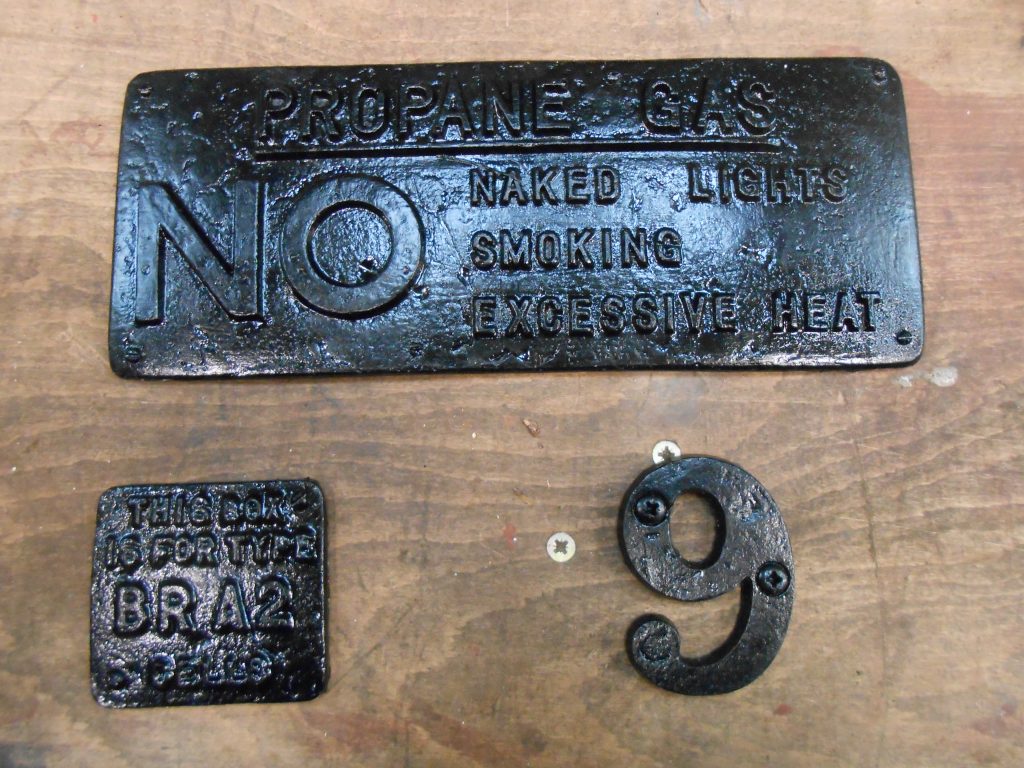 In fact they got carried away, and have also cast a new battery box sign and a replacement weight numeral for the North London Railway coach at the same time, so the replica signs production unit can be said to be well and truly up and running! John Davis and Paul had another production run with spare resin on Friday.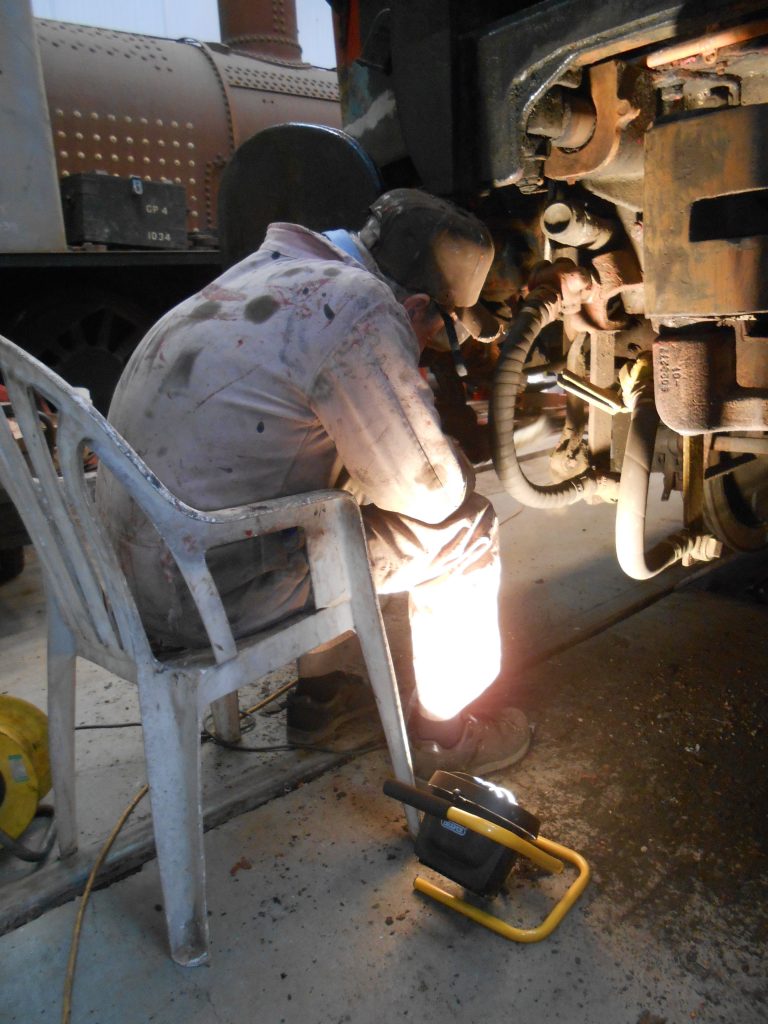 Tim completed the painting of the RSR TPO vehicle's roof on Friday and Fred and Roger continued to clean the buffer beams  (picture above) and bogies (picture below) respectively.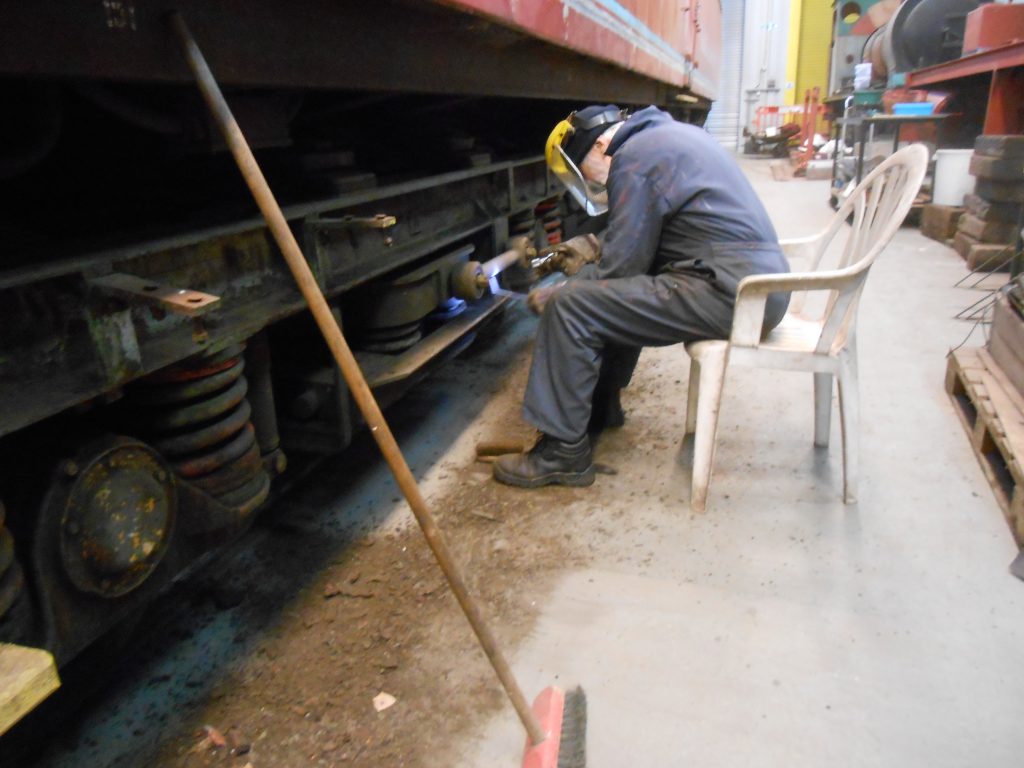 The replacement graphics for the sides have now been ordered by Karl Latham and should be ready in the next two to three weeks. We just need to rub down, repair and paint the body sides of the vehicle!
Adrian, Howard and Alan continued their work on Caliban, with Ade finding just a bit more to attack with the needle gun before adding some paint to the motion. Attention was also given to rectify some of the motion pins.
John Dixon has finished building the steps at the entrance to the new mess hut and has come up with a layout plan for the kitchen.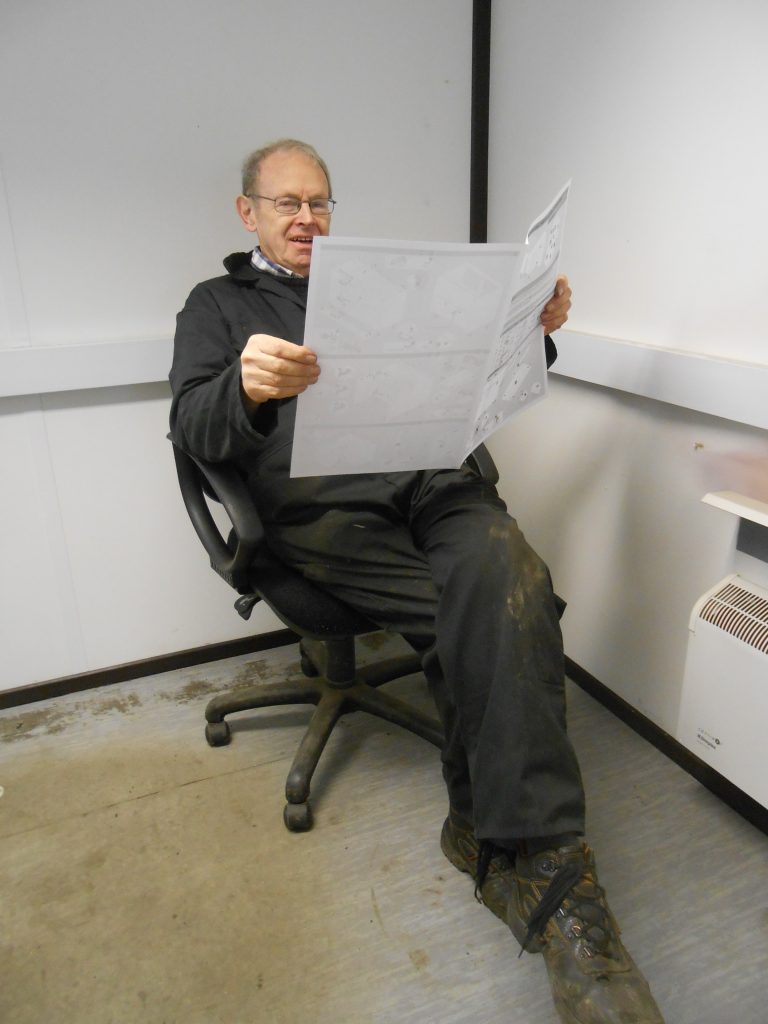 Friday was spend trying to understand the instructions for a newly acquired base unit whilst testing the heating system in the mess room!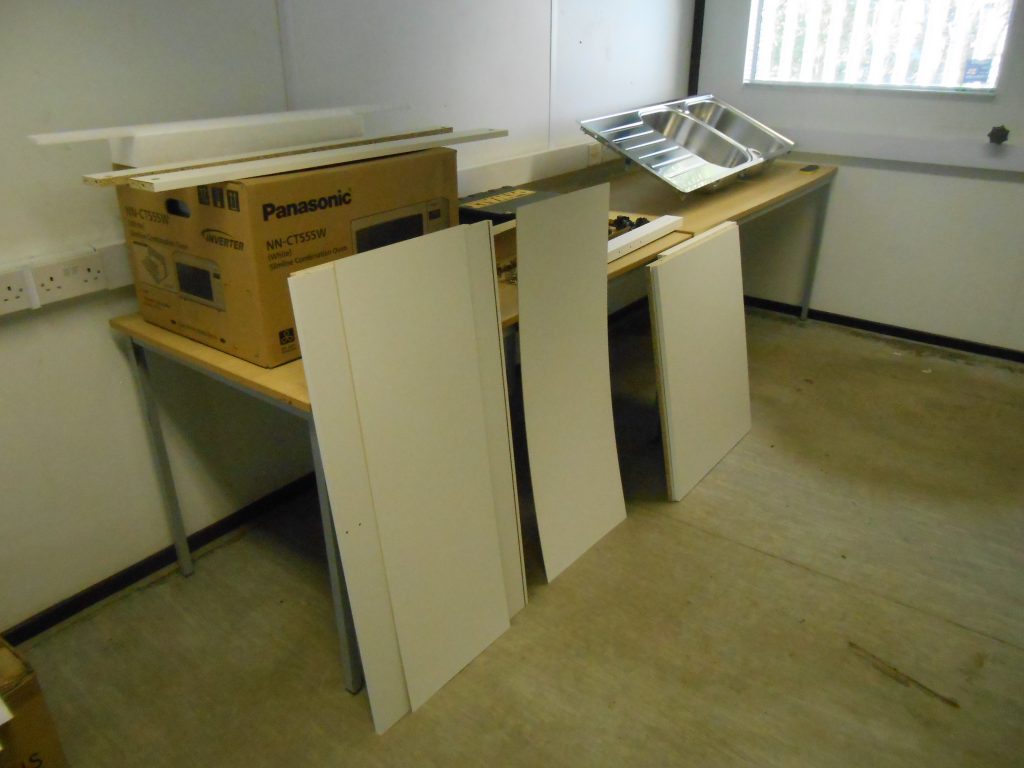 Quite conveniently, the local Wickes warehouse is having a 15% discount sale during alterations, so John is under incentive to complete all further purchases before the end of the sale on the 4th December!
Keith continues to make progress with Wootton Hall with George due to assist on Saturday. Keith and Fred were then due to go across to Embsay on Sunday to start dismantling pipework and equipment in 5643's smokebox in readiness for the extraction of the small tubes.
Finally Alan, Pete and Tim will have a final Live Steam band practice this evening before the forthcoming gigs at the Old Friends, Ulverston, on Saturday evening and on the outdoor Theatre Street stage at the Dickensian Festival on Sunday. They might also be doing an extra gig at Abbeyfield House on the Sunday afternoon, so we hope that their voices are in good order!