The blog has been written a day early this week as a busy Monday awaits!
Firstly, we need to wish Keith a Happy Birthday for Monday. Keith is taking the day off, but the Preston Branch meeting on Tuesday evening (8 pm at The Ale Emporium, Fylde Road, Preston) will give you the opportunity to pass on your birthday wishes!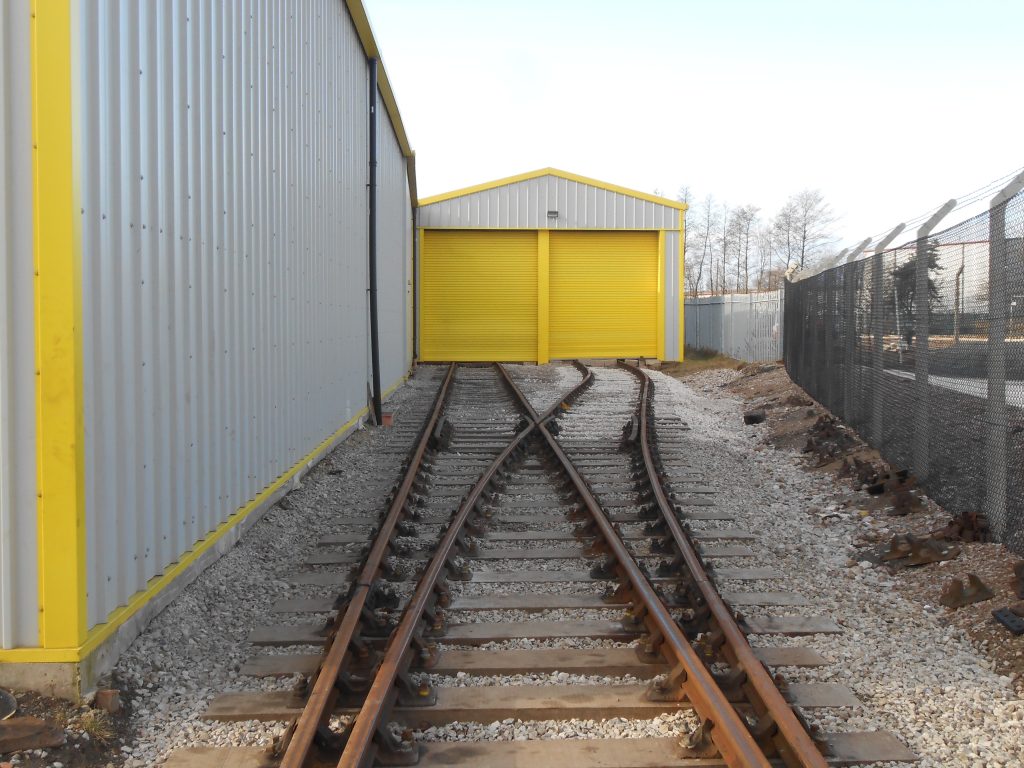 The trackwork out the shed has now been pronounced "complete", with everything in place and ballasted. Again, well done to all concerned for completing this within a relatively short timescale and in some pretty cold weather at times.
Inside the shed, the lining and lettering on the RMB has now been completed and – in a late addition to this week's blog – has now been varnished too.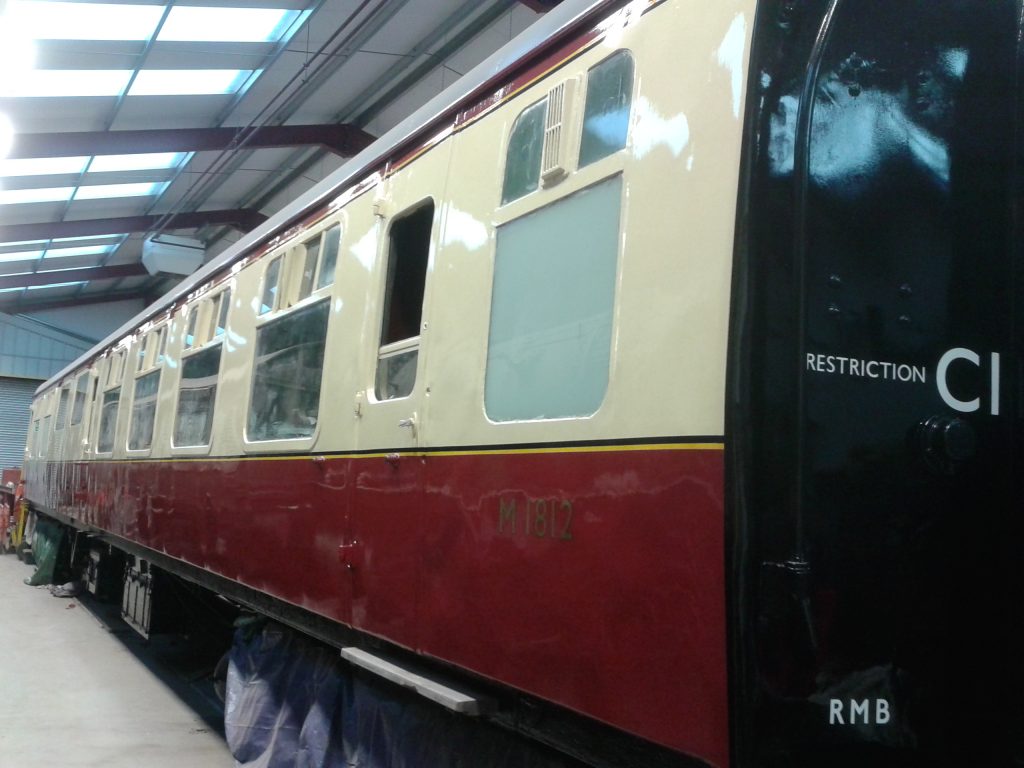 The lack of dust from other projects in the shed whilst the RMB has been painted has been very much appreciated, but normal services can be resumed from Wednesday.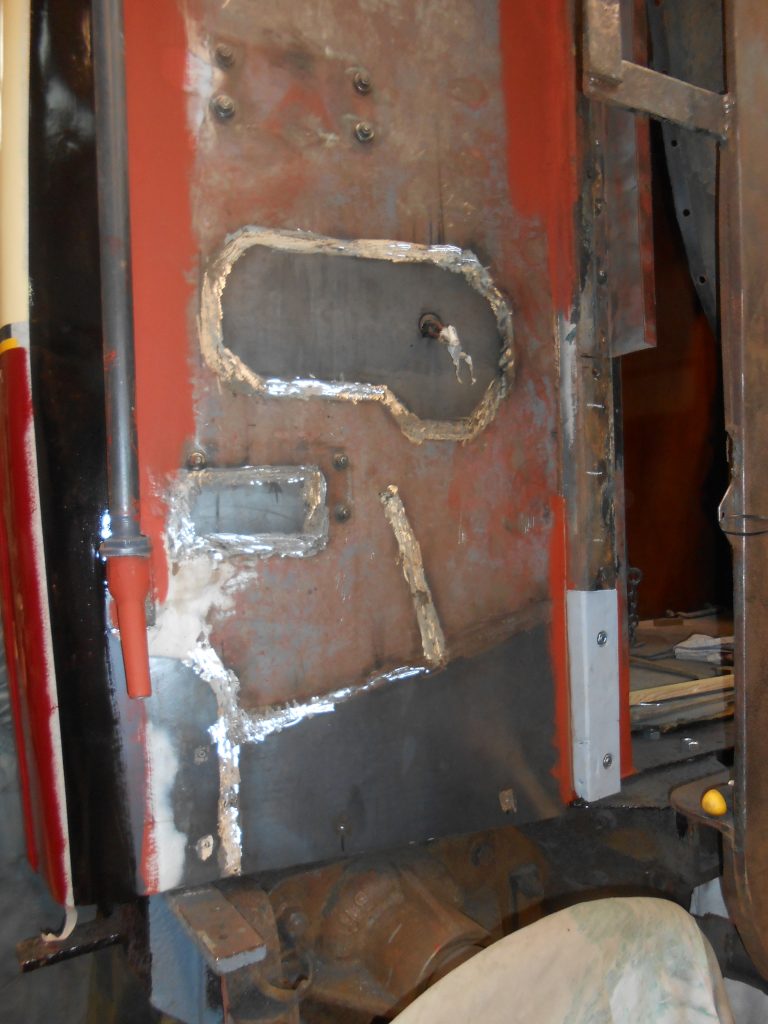 John has again been busy completing repairs to the bodywork and floor at the east end of the coach, and the paintwork here will be undertaken once the work has finished.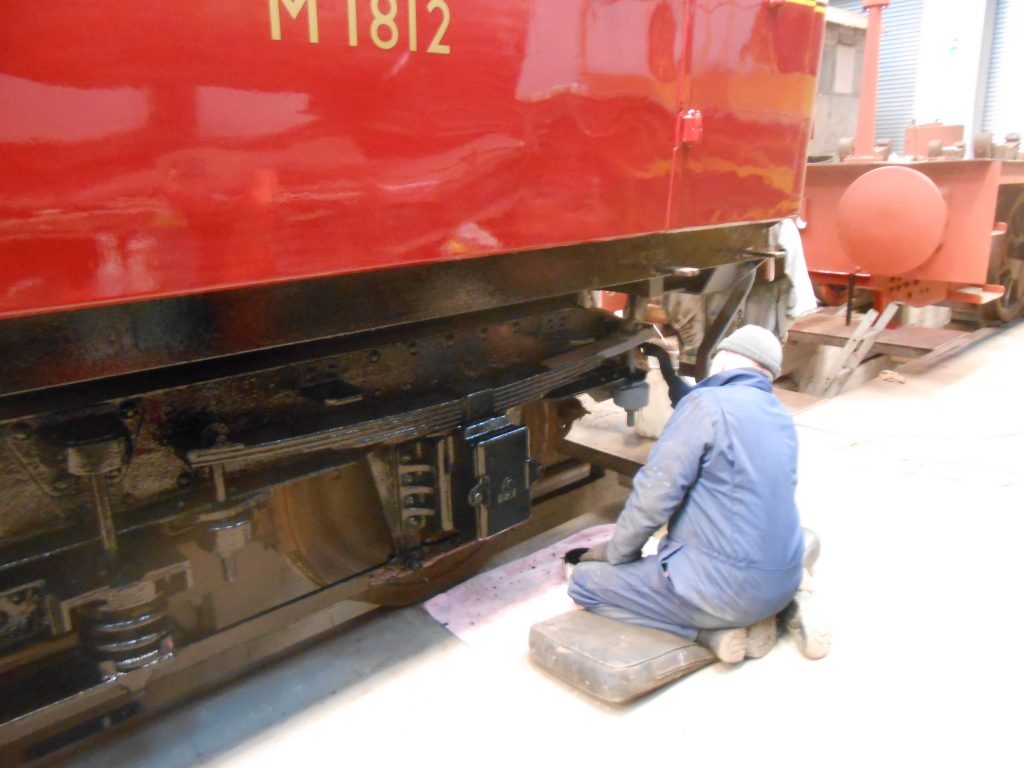 Paul appeared on Friday and is seen here painting the side of one of the bogies in gloss black. It has to be reported, though, that the project to create a new plate for the side of the gas storage door suffered a setback for, when Paul removed the plaster of Paris mould, it was found that some of the lettering was unclear – perhaps the mould had been left in place for too long. Another attempt will be made when some proper release agent has been acquired.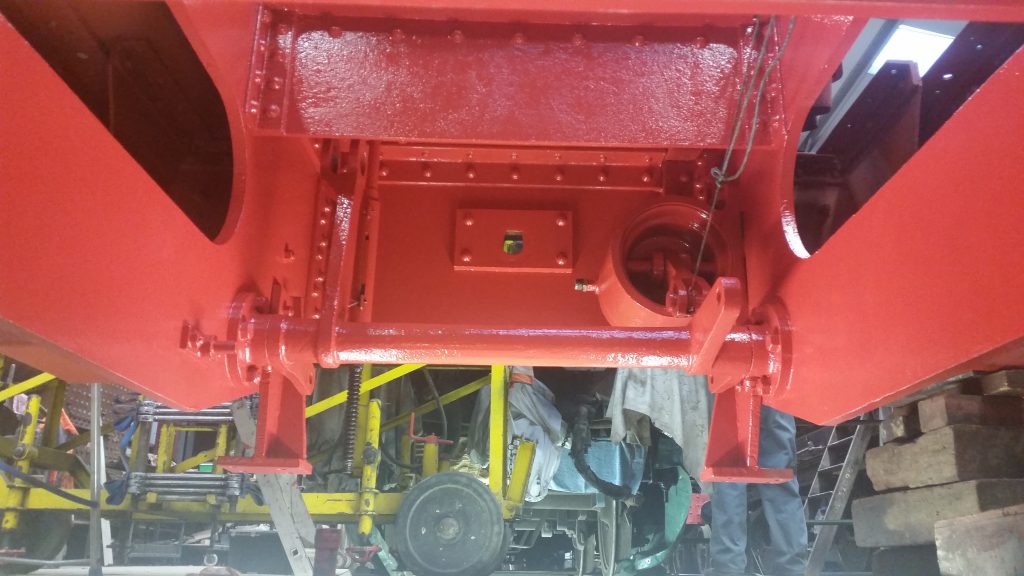 Work has continued apace on Caliban, with Adrian using the dust curfew to paint the frames with a fetching shade of pink undercoat. Likewise, Fred and Roger have been sorting out components in a dust free manner, and Alan has been drilling holes in a new section of running board.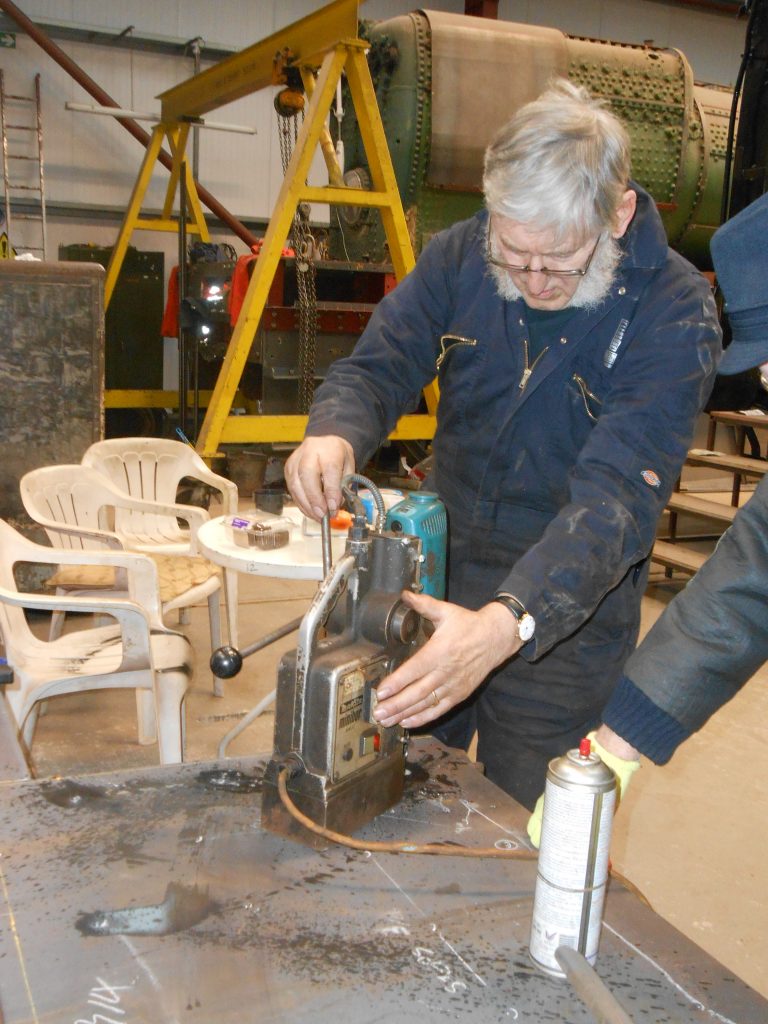 Keith has been busy re-fixing the loose valve head on 5643 before heading over to Embsay with George yesterday to undertake some more winter maintenance on the loco.
Looking forward to next weekend, Furness Railway No. 20 is back in steam at Locomotion, Shildon, and Alan and Sam (seen here under FR 20) paid a flying visit there on Friday to prepare the loco with the assistance of Brian Goodfellow. He will no doubt be glad to see that the weather for the end of the week is forecast to warm up a little.