The cold weather hasn't yet deterred our working members although there was a slightly smaller attendance at the Friday working party with Fred and Roger missing.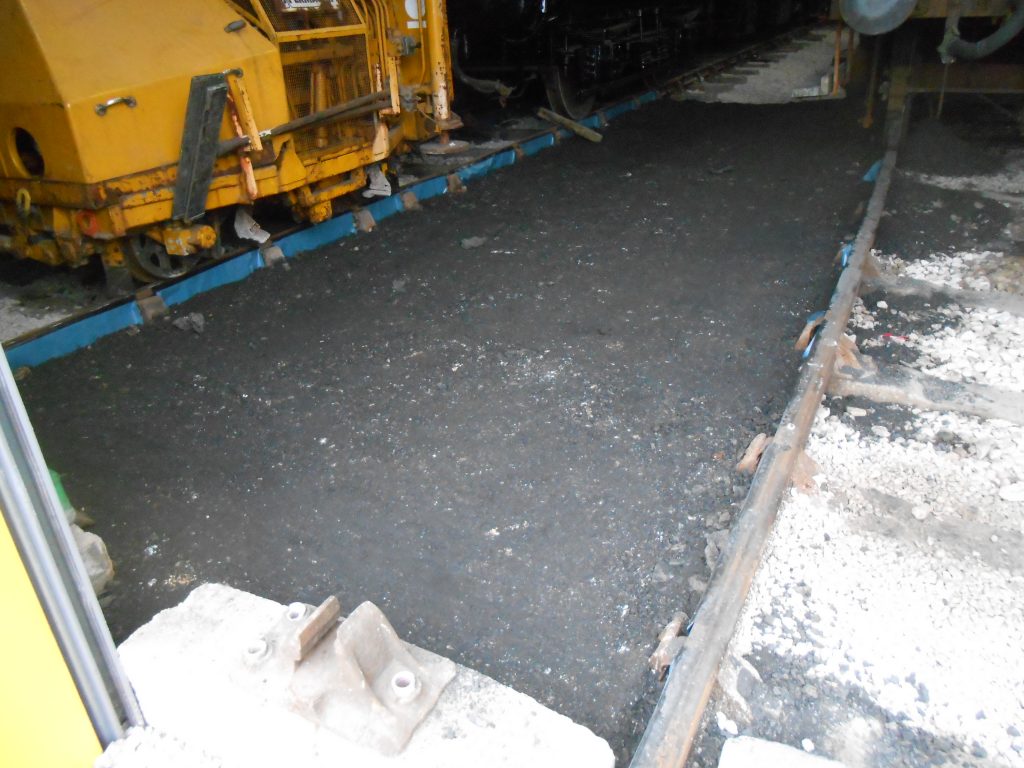 John Dixon was once again diverted from fitting out the mess room kitchen, with compacted ash having been laid in the six foot between roads 3 and 4 in the unheated part of the shed during the week. After a long discussion which eliminated many options, it was decided that there was no easy way to get ready mixed concrete in from a lorry. Therefore the best way forward was to mix it manually in the concrete mixer. Ed and John therefore got on with the job of making up the shuttering and cement, sand and aggregate have now arrived for mixing on Wednesday.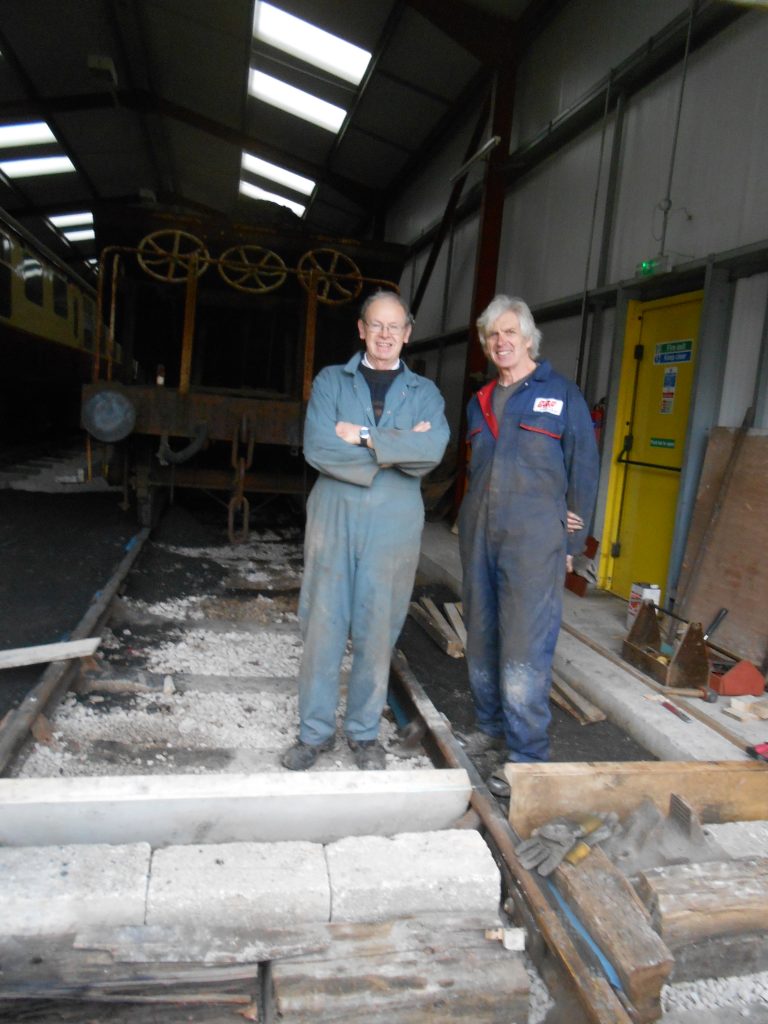 Tim has once again been making dust as he attempts to improve the look of the north body side on the RSR's TPO vehicle.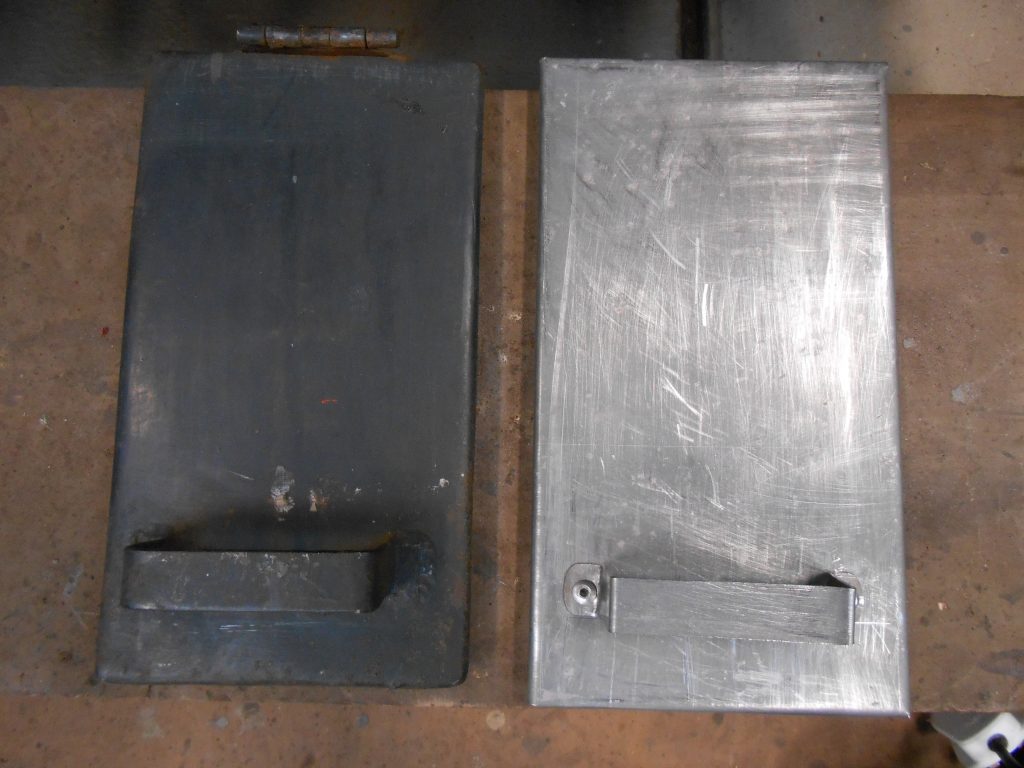 Mike and John Davis have created a replacement filler cover, seen here on the right.
Adrian and Alan have continued work on Caliban, and Wootton Hall's tender wheels have now received three coats of paint.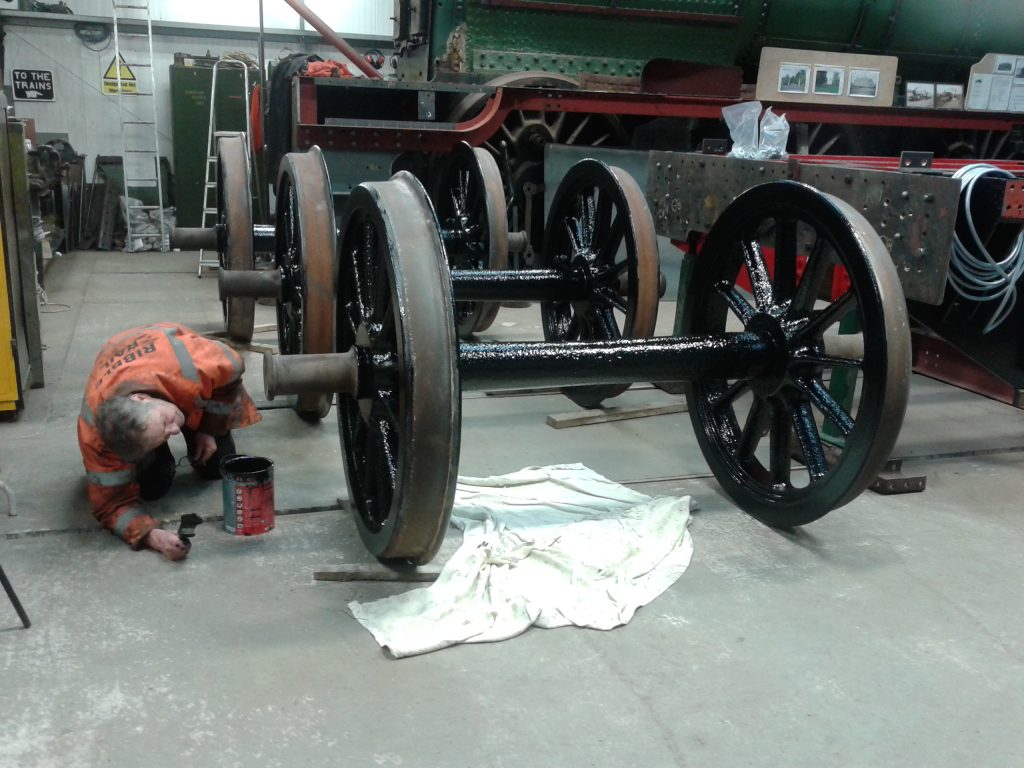 Keith is seen here making sure that all areas have been adequately covered before they are put back outside.
Alan and Tim have reached the half way mark in playing Jingle Bells etc. on the RSR's Santa Specials and Jen and Alison have again been braving the cold selling FRT souvenirs.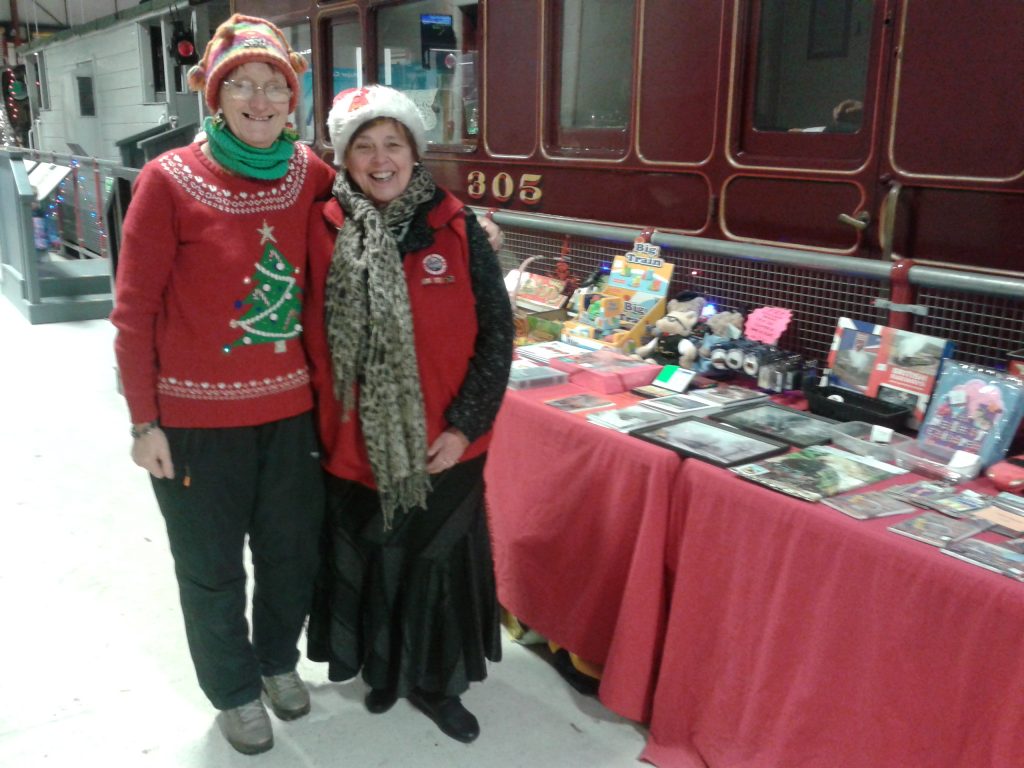 Alan had a trying weekend as he managed to lock his keys in the car at Preston on Saturday (very late arrival home) and his central heating has packed up!
Thoughts are now turned to the FRT Christmas dinner tomorrow evening.
We hope to have finalised dates for working parties over the Christmas period in next week's blog – and, no, we are not planning to publish a blog on Christmas Day.