We start this week's blog with a celebration of Alan Middleton's 80th birthday this last Saturday.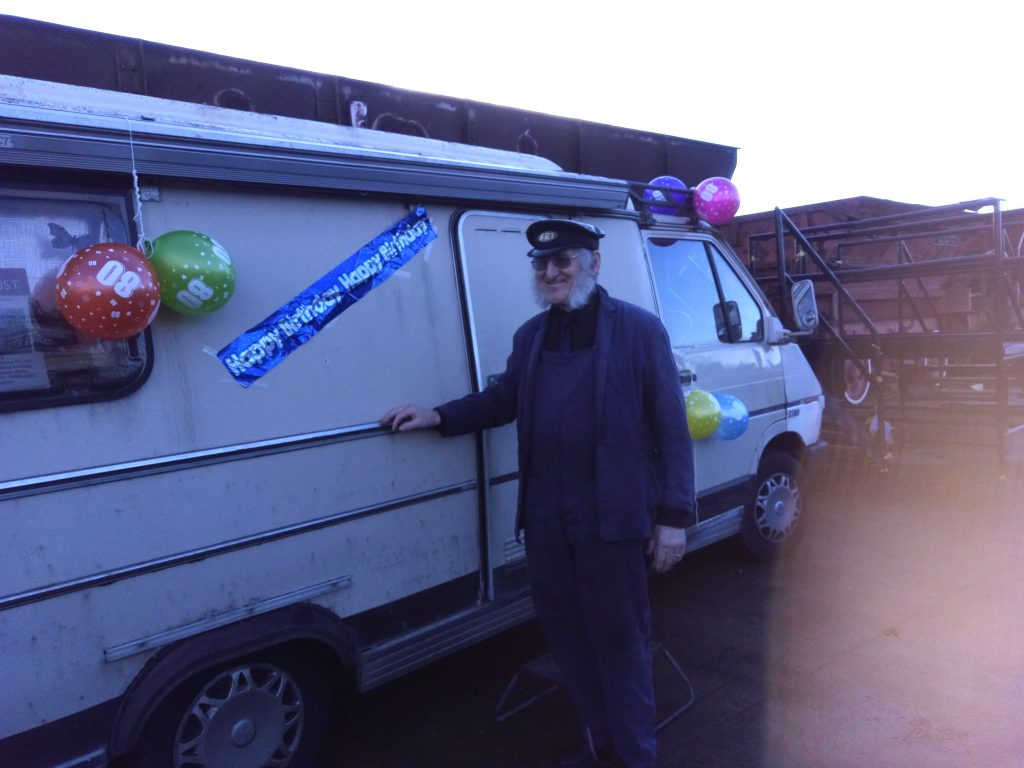 Both Alan and Alison were at Locomotion, Shildon, for the first of FR 20's steamings in 2018. Perhaps, then, Alan shouldn't have been surprised to find the campervan festooned with balloons and banners proclaiming the fact that he is now an octogenarian – but still of course driving his beloved steam trains! Needless to say, a suitably inscribed cake appeared at his celebratory dinner that evening.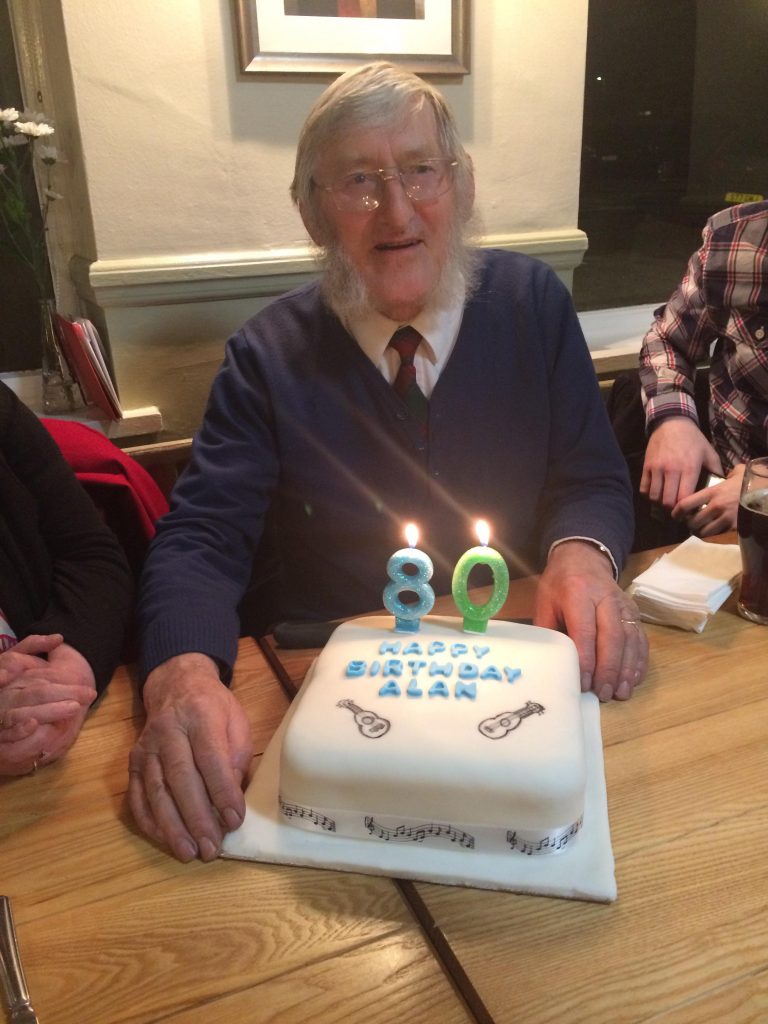 In view of this significant event in Alan's life (yes, Alison thought that we ought to mark the occasion properly!), we concluded that it would be an opportune time to include a 'blast from the past' photo along with some others that have provided us with entertainment in past editions of the blog.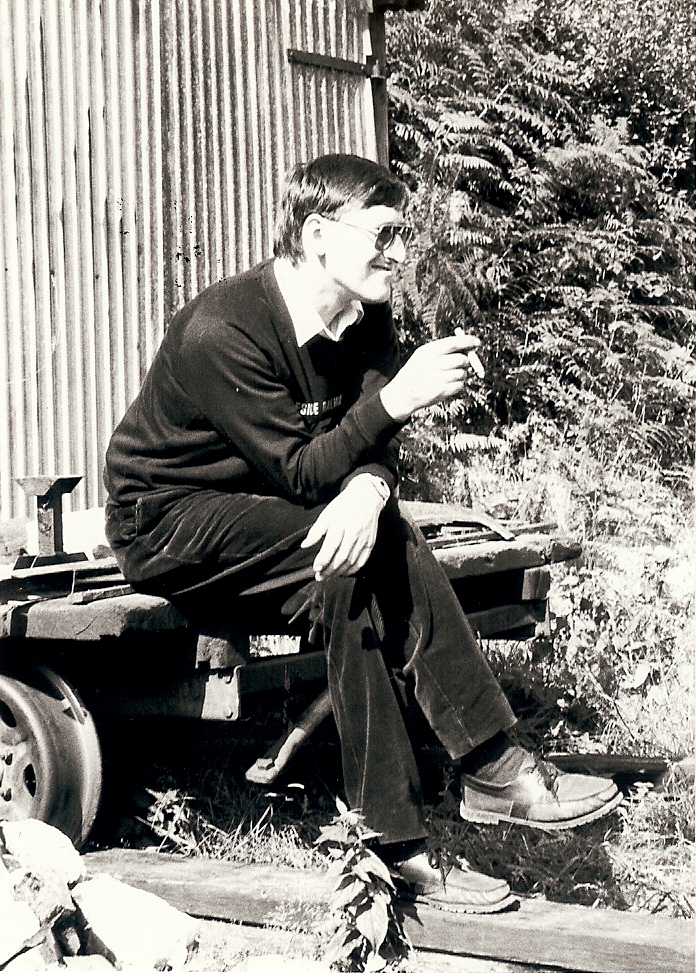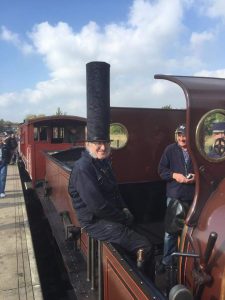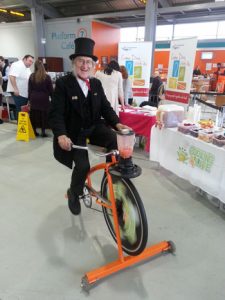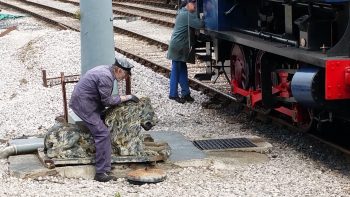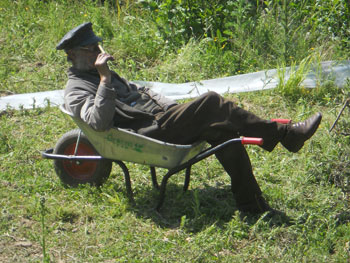 Happy Birthday, Alan!
We have had news from Embsay that our boiler surveyor has examined 5643's de-tubed boiler and is happy for Andy Booth to start the process of inserting new small tubes.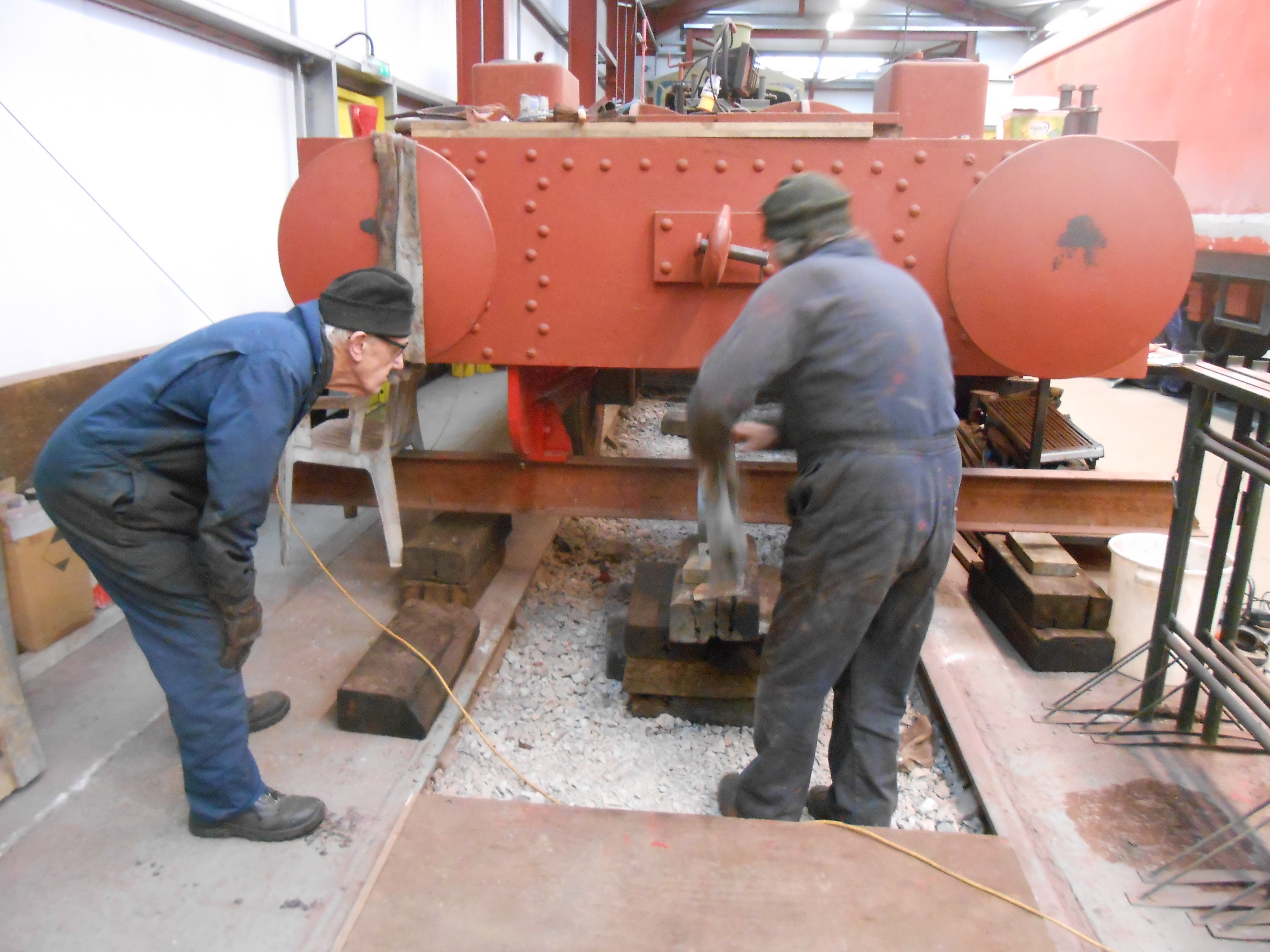 At Preston, Adrian and Howard spent Wednesday jacking up Caliban's frames with the aim of being able to release the wheels.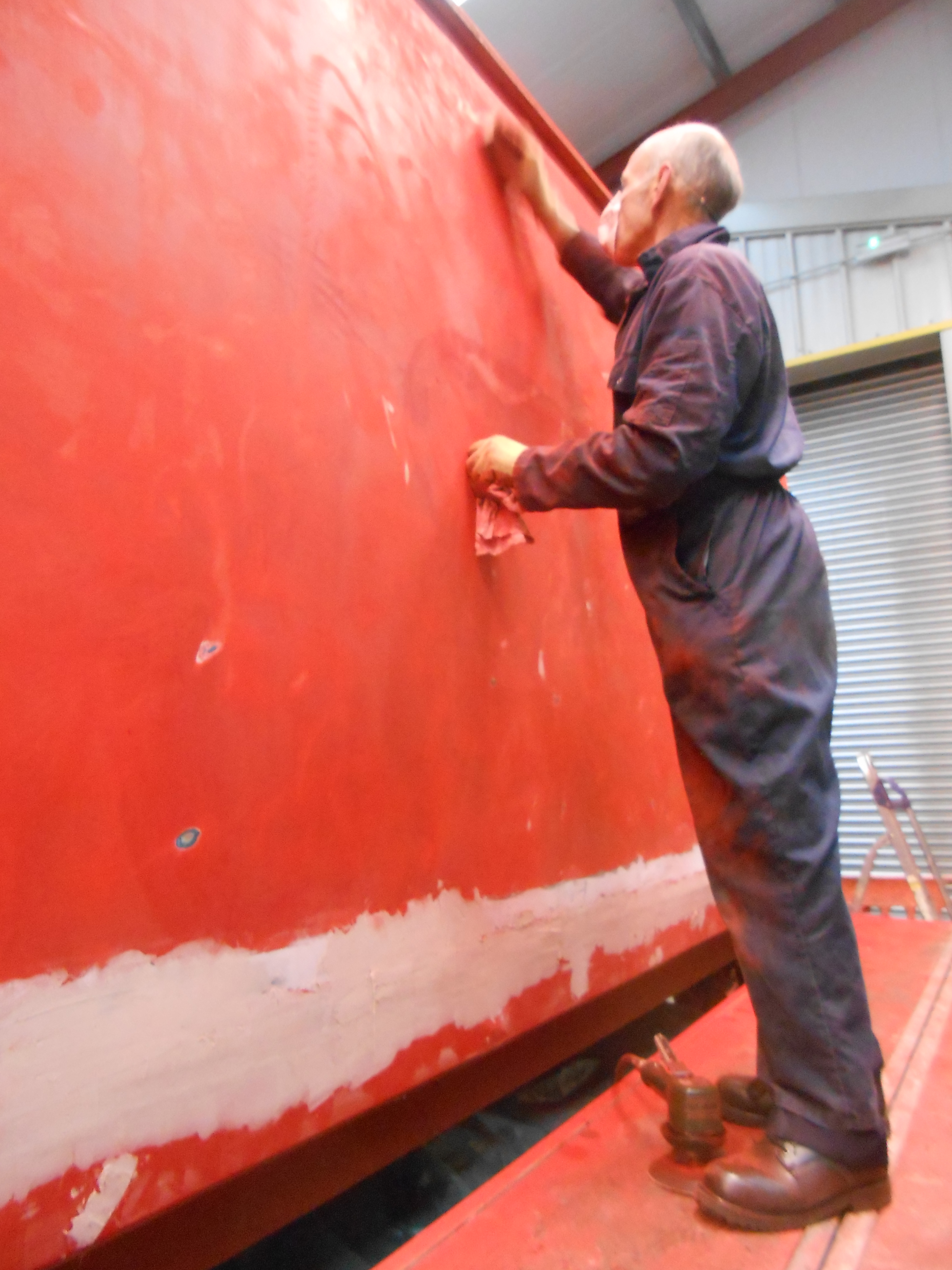 Work has proceeded with the body overhaul of the RSR's TPO coach with lots more filling and sanding taking place. Paul Balshaw made his second appearance (yes, it seems that he is keen to continue with us) and worked alongside Mike and John Davis who were cleaning up the corridor ends and the north side bogies.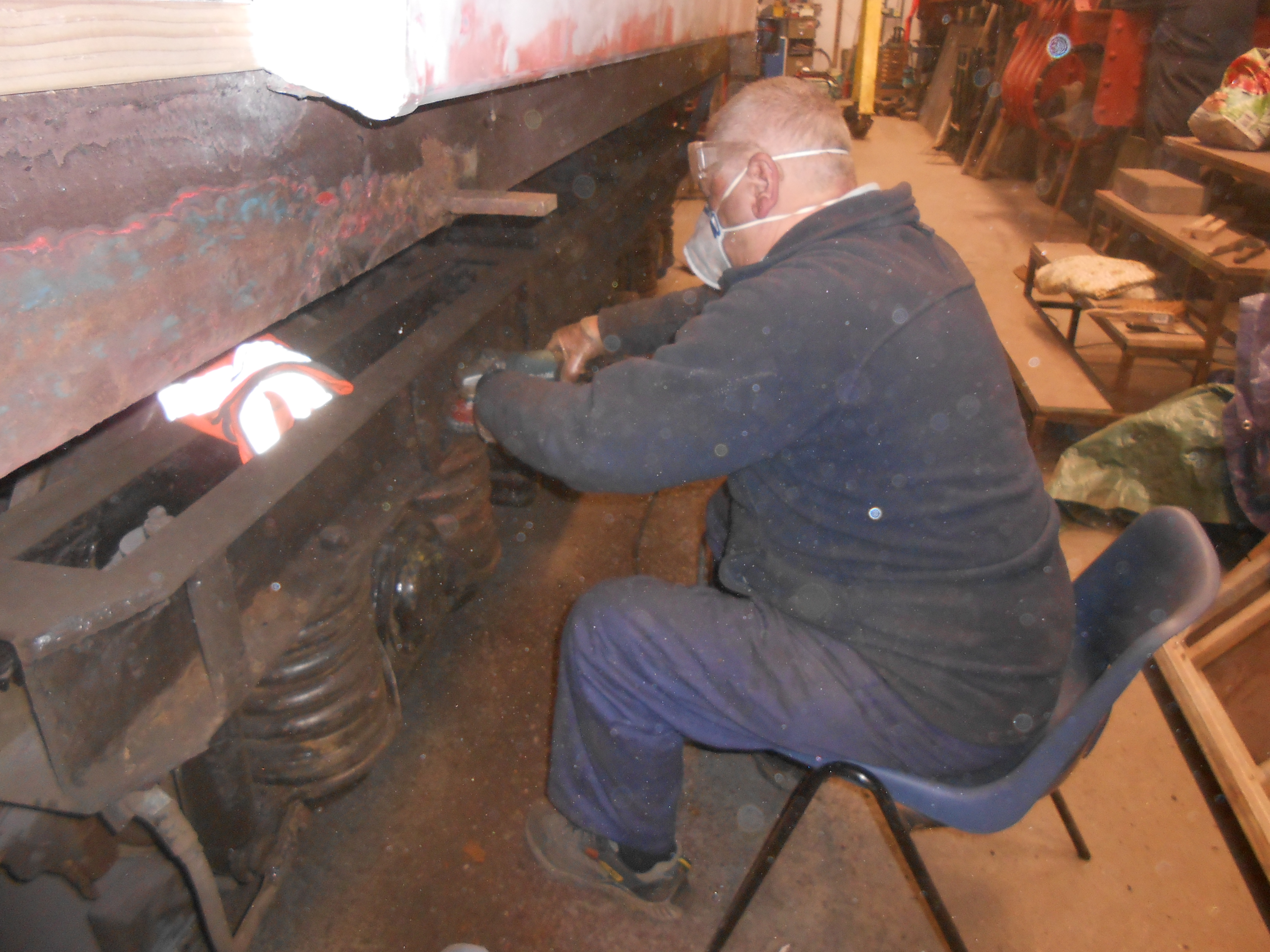 Roger once again continued his painting mission on the frames.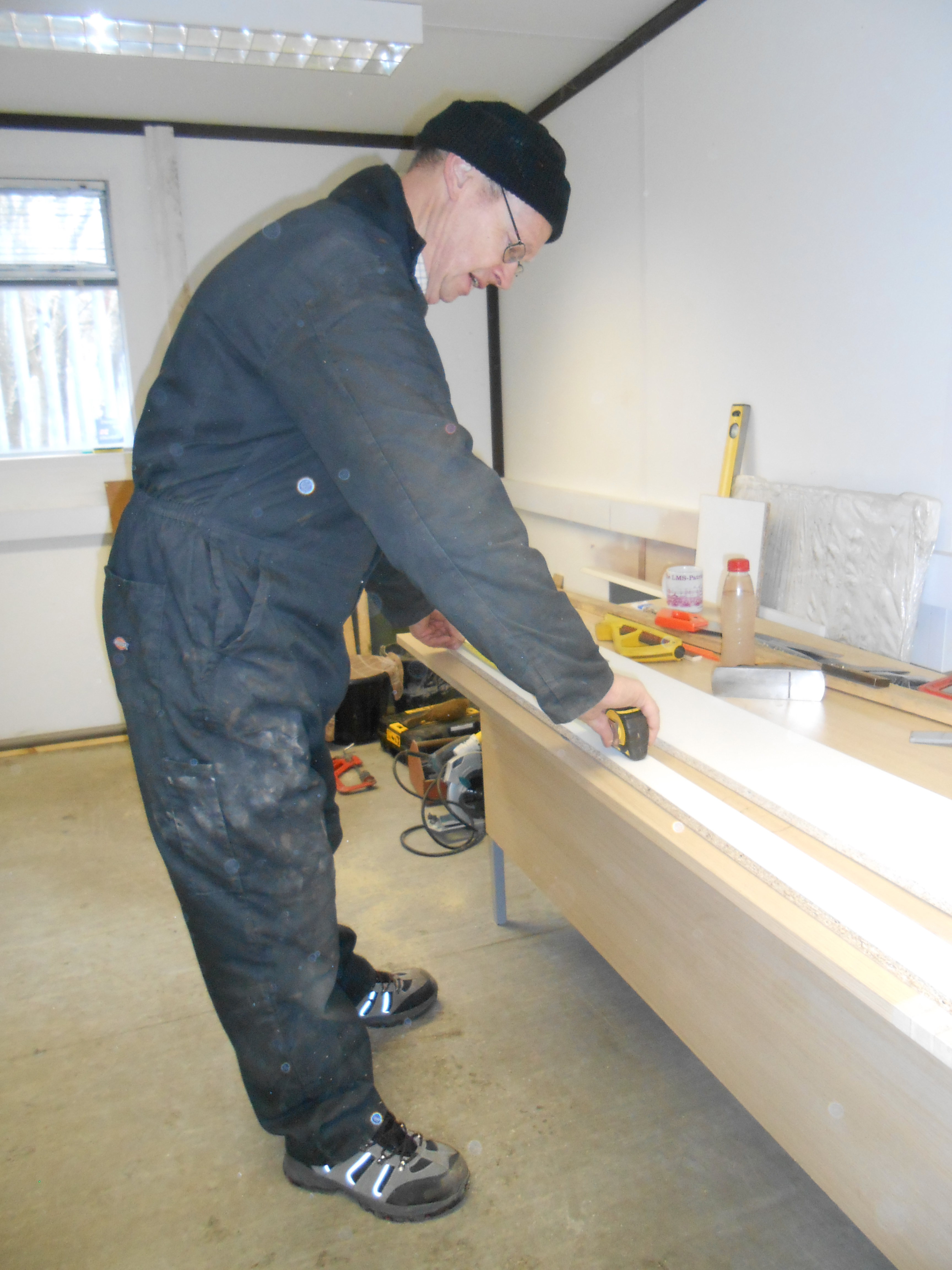 John Dixon tells us that he has almost finished fitting out the mess room, having made progress with boxing in the water pipes and with the cabinet skirting panels, and should shortly be ready to end his winter hibernation in there.
Tim and the RSR's Mike Bailey met our joint solicitor, Richard Greenwood, in the mess room on Thursday to further the finalisation of the sub-lease for the shed. On other matters of administration, David has completed the 2017 accounts and presented them to Tim to finalise for the Independent Examiner. Mike has been examining the new General Data Protection Regulations and how they will affect the FRT when they come into force on the 25th May – a draft action plan has been drawn up.
Finally, a reminder that John Houghton's funeral will take place at Preston Crematorium this Friday at 12.15.