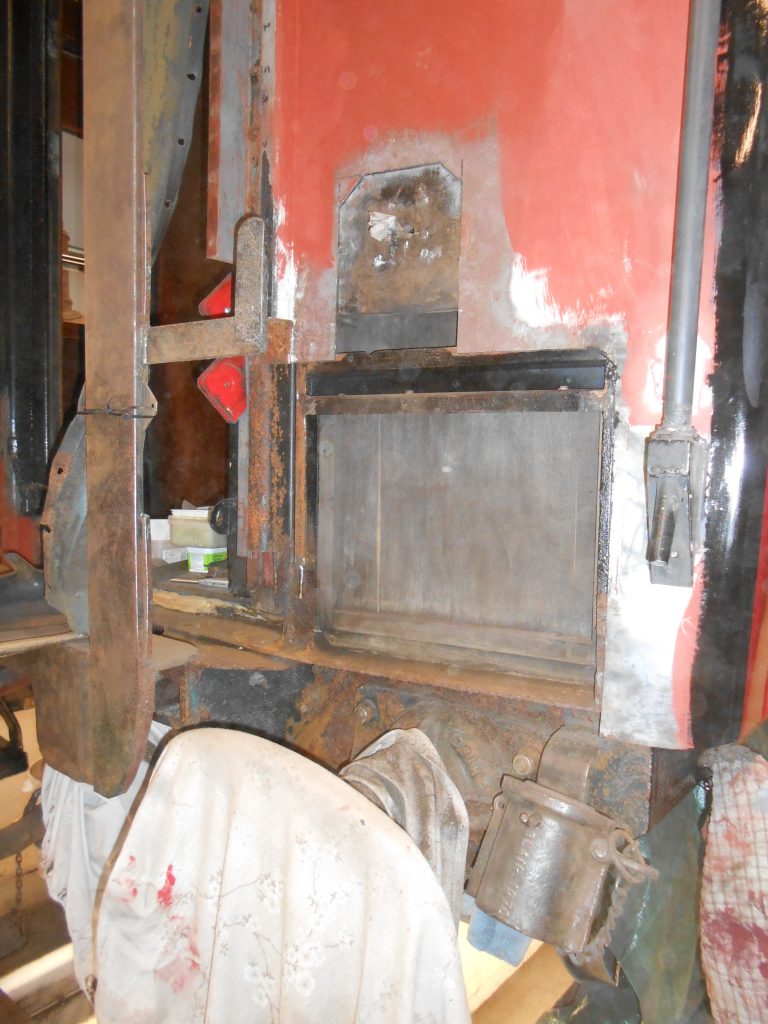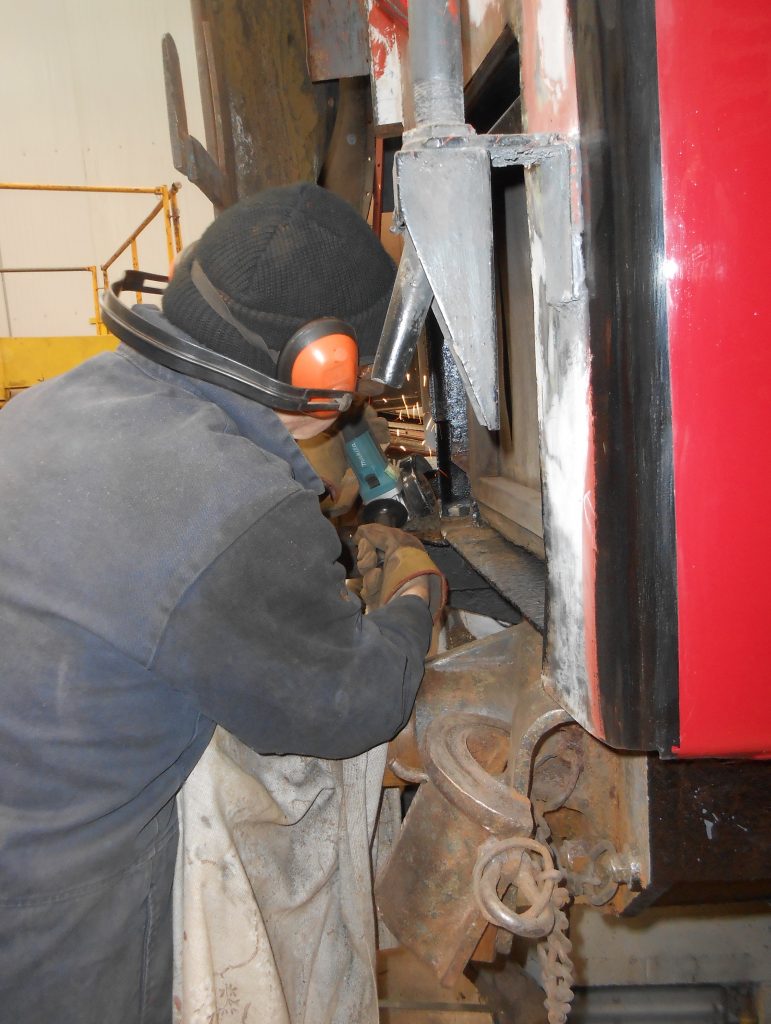 With the RMB successfully varnished last Monday, work on the east corridor end has resumed in earnest with John tackling the repairs on the north east corner and Tim applying filler and sander to the south west corner. Most of the door frames are now painted and protective masking tape has been removed from door handles ready for them to be polished. Now that the surrounding paint has had chance to harden, work on cleaning the windows, both inside and outside, is expected to commence in earnest this next week.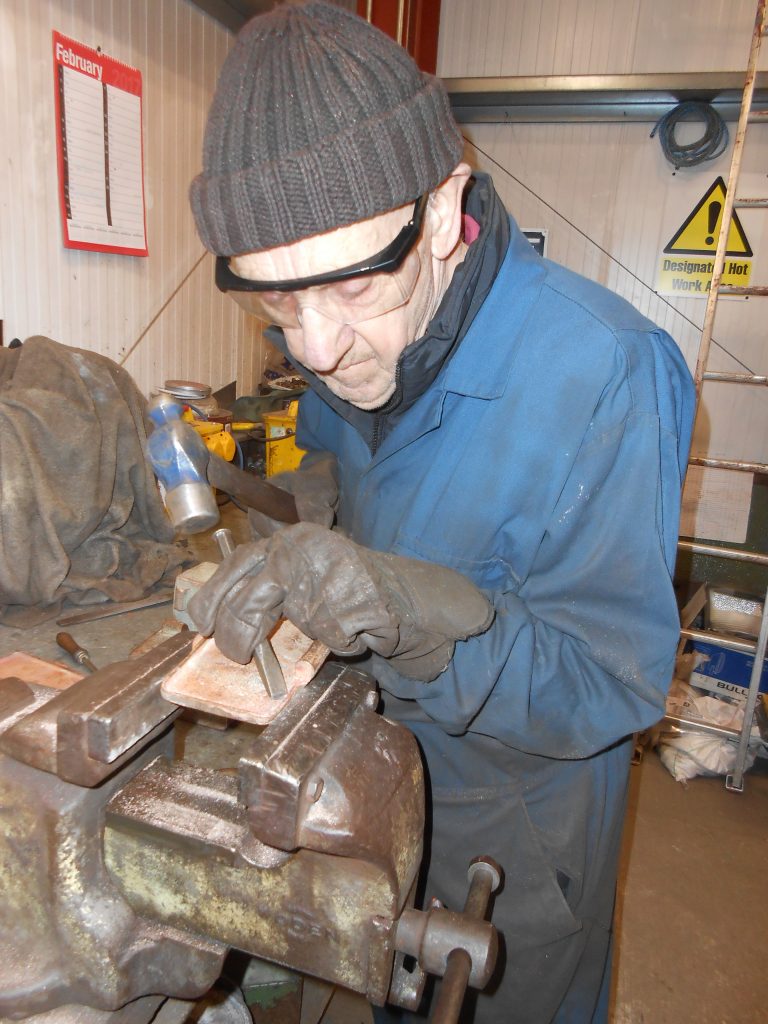 Howard has been preparing newly cast brass lubrication pots for use on Caliban.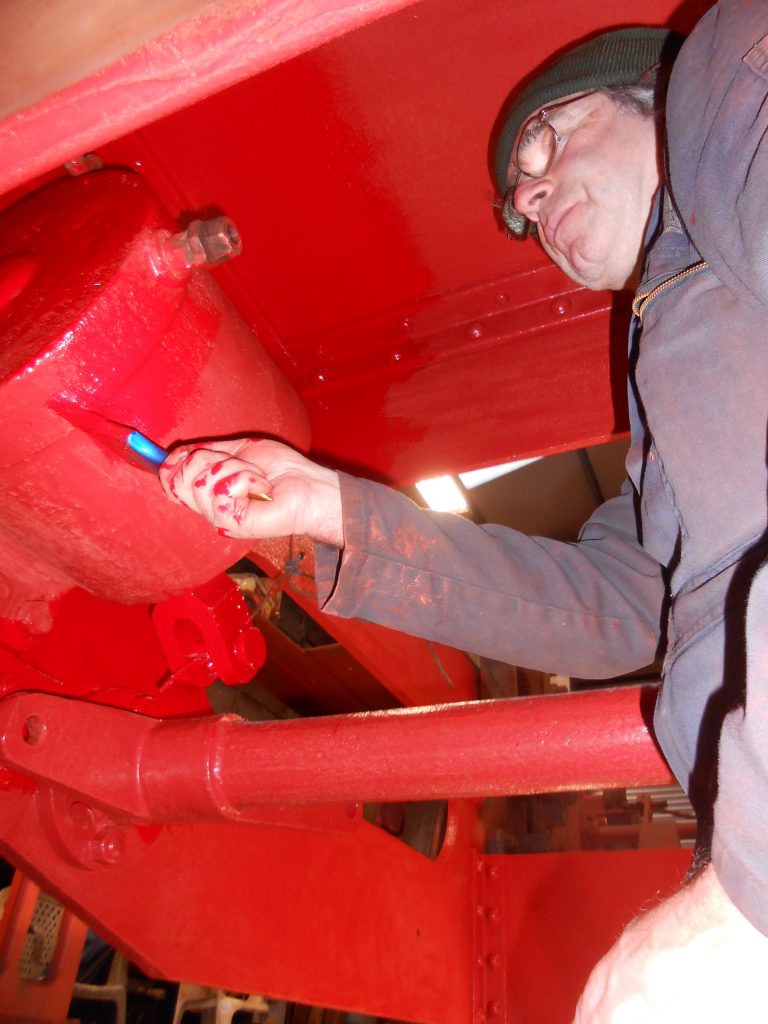 The dust curfew in the shed had to be unexpectedly maintained on Wednesday as Adrian had plans to paint the inside of Caliban's frames under the cab. An inspection on Friday revealed that Adrian had managed to put a liberal amount on the shed and pit floors and also the one of the pit boards!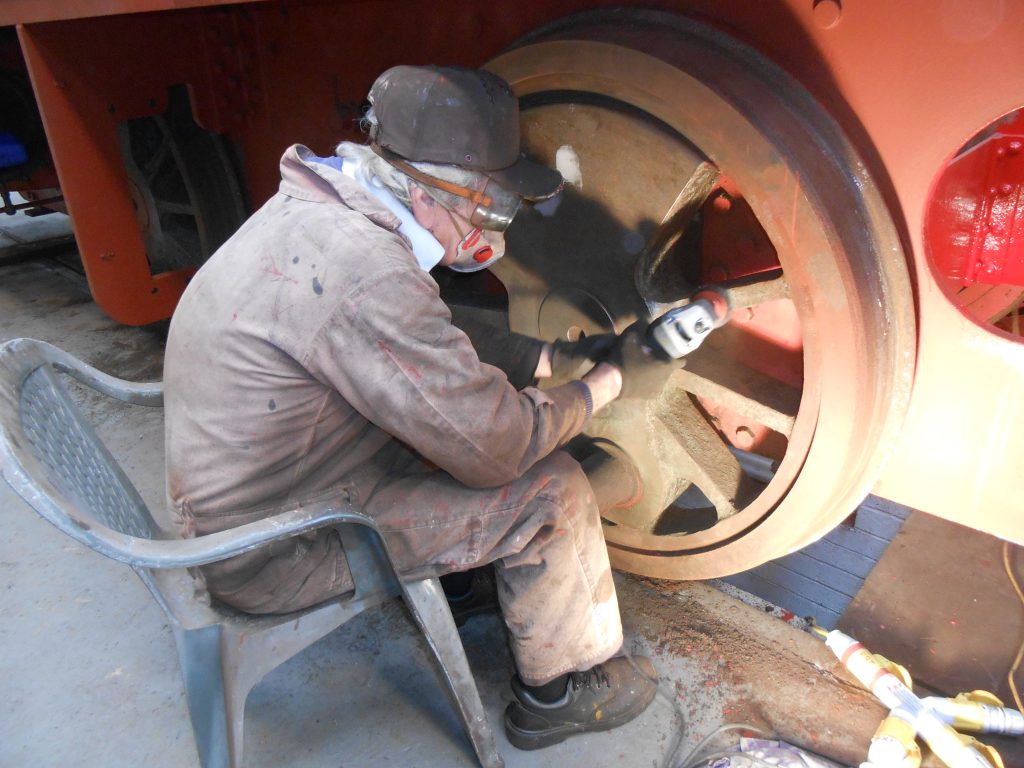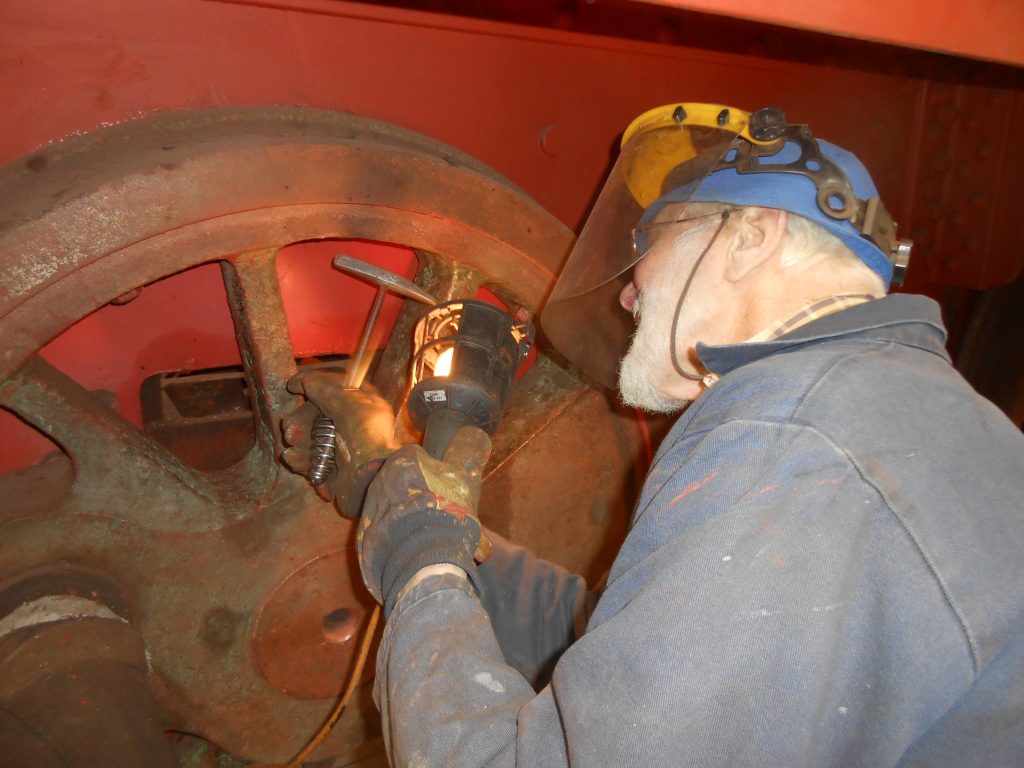 Fred broke the dust curfew on Friday, cleaning up Caliban's wheels, whilst Roger continued his painstaking task of chipping paint from the wheel spokes.
Alan had the day off on Wednesday to recover from toothache and to prepare for his first weekend of the year at Locomotion, Shildon, where FR 20 was back in service. Alan celebrated his birthday on Friday preparing the loco and giving it a whirl on the new section of running line to the east of the platform, which has just been brought into use – video is available via our Facebook site and a photo is shown here with FR 20 alongside more modern traction, whose days are now numbered!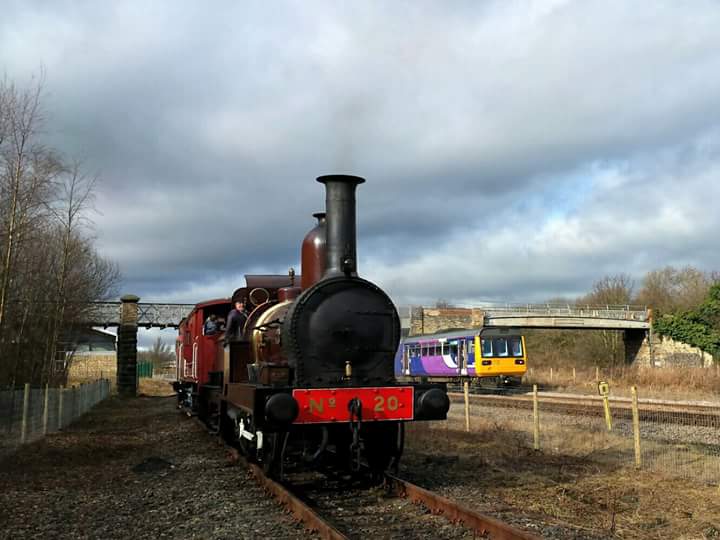 All went well over the weekend and Alison made some useful sales income as well as receiving some donated items from the Friends of the NRM's north east branch – well done, and thanks also to the Friends!
This last weekend also saw another Wootton Hall working party as work progresses on its restoration.