It might have been yet another cold wind blowing outside our shed this week, however, within the relatively snugness of a well insulated and heated environment we have seen more progress this week on the three main projects.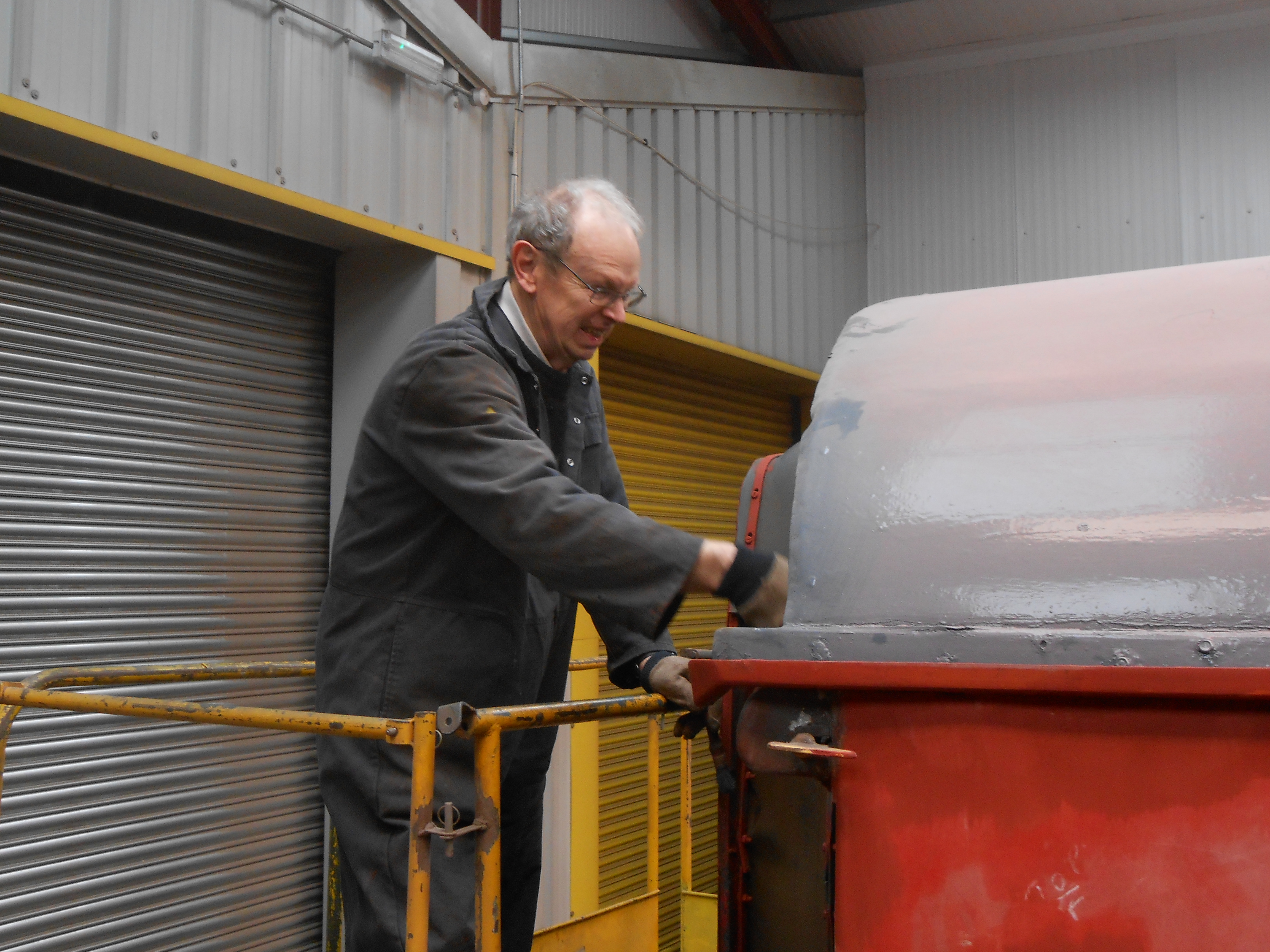 Work has now commenced in earnest on the painting of the RSR's TPO coach, and John Dixon is seen here painting the corridor ends.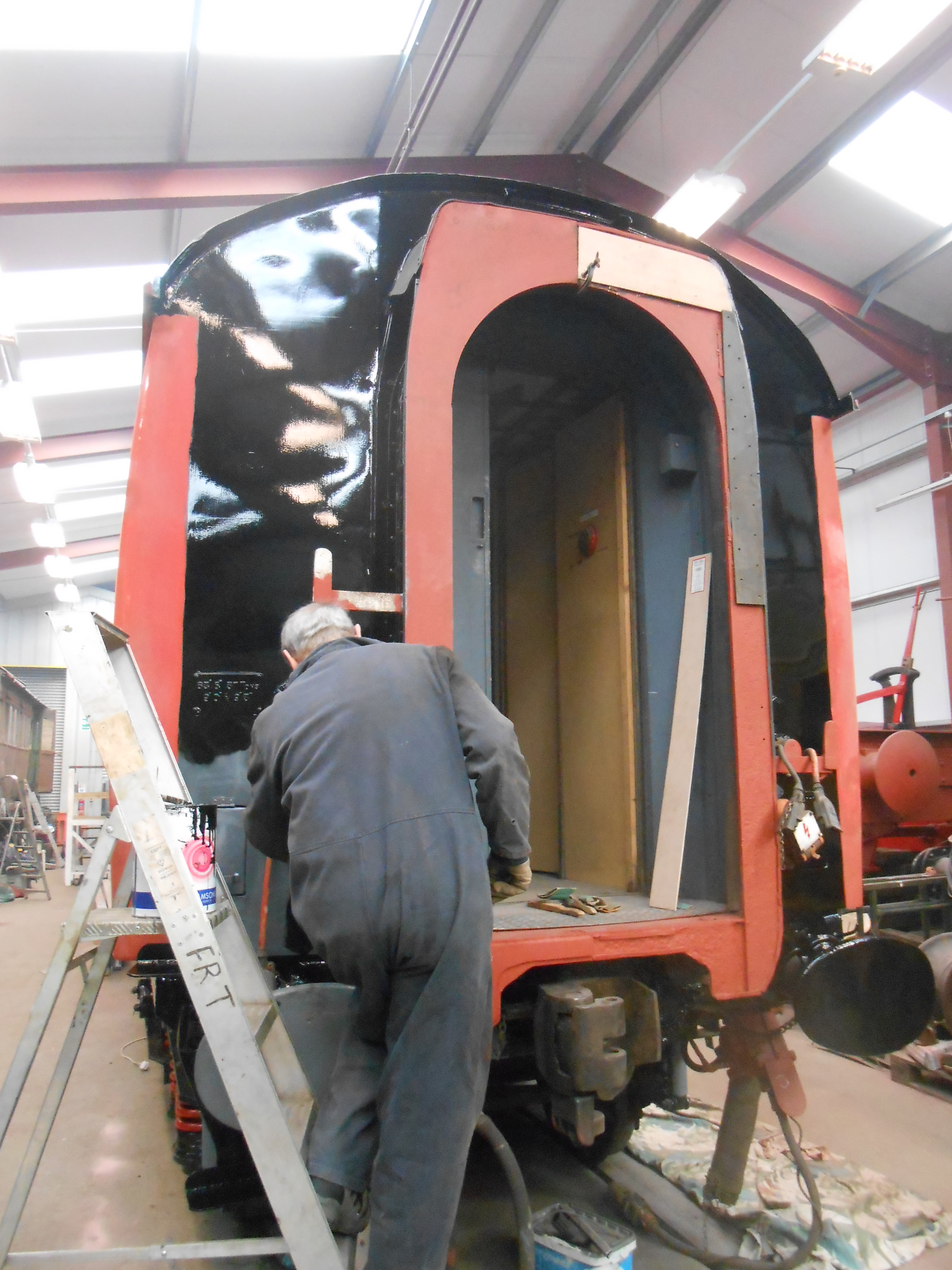 Now that this has been achieved, it is planned to start painting the body sides next Friday.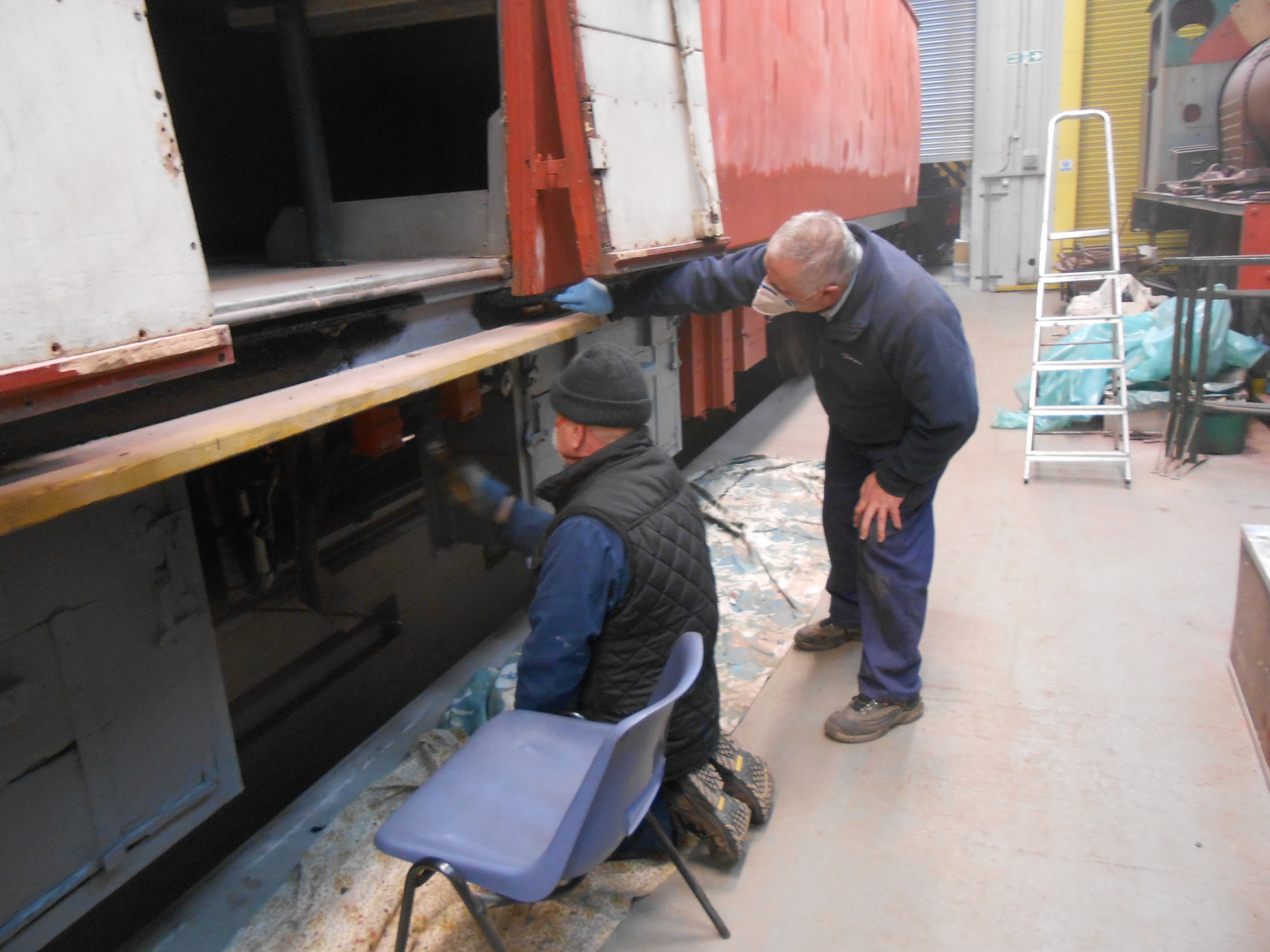 Down below, John Davis, Paul Newton, Fred and Roger have been continuing their work in painting the frames, headstocks and bogies.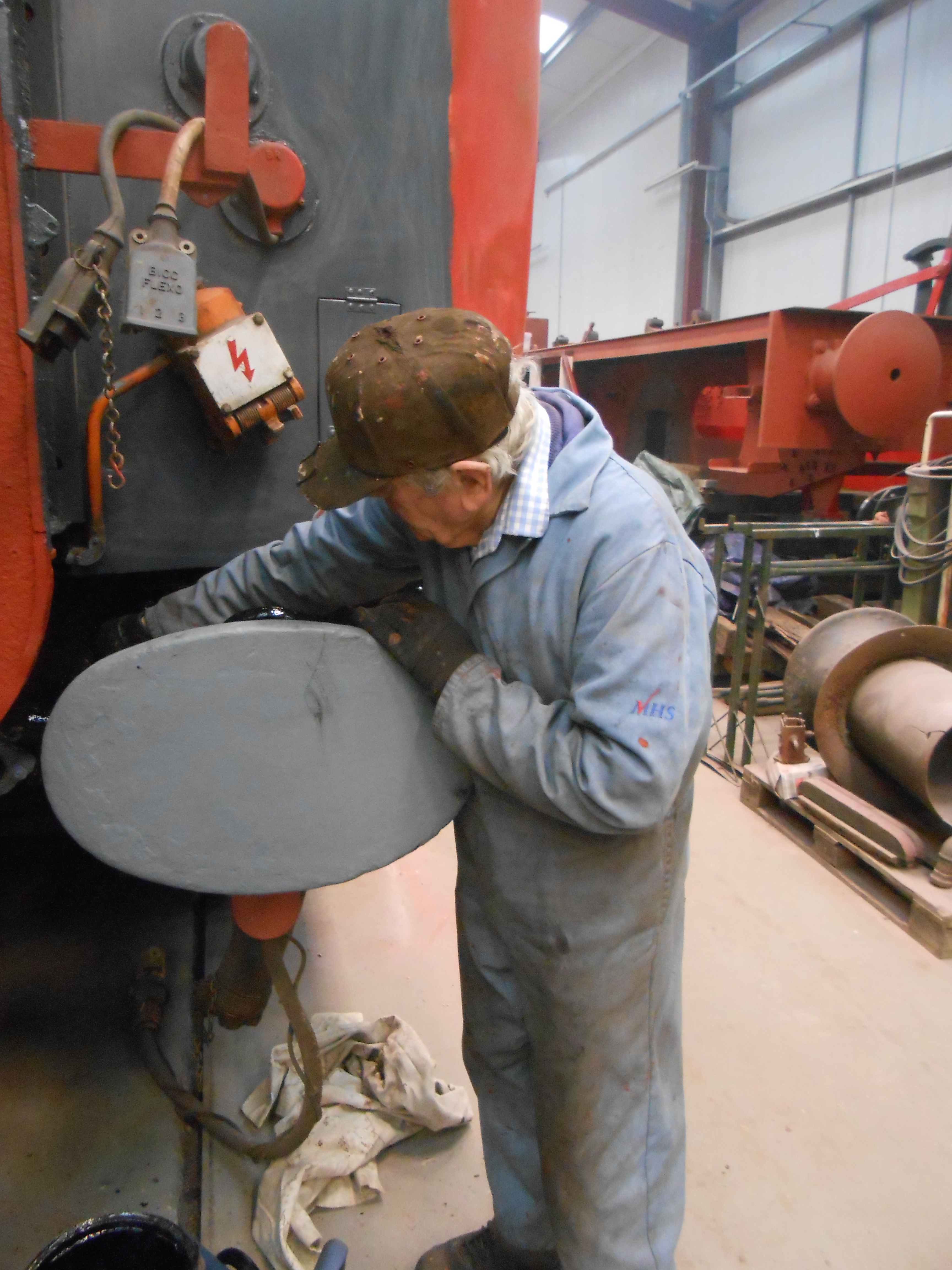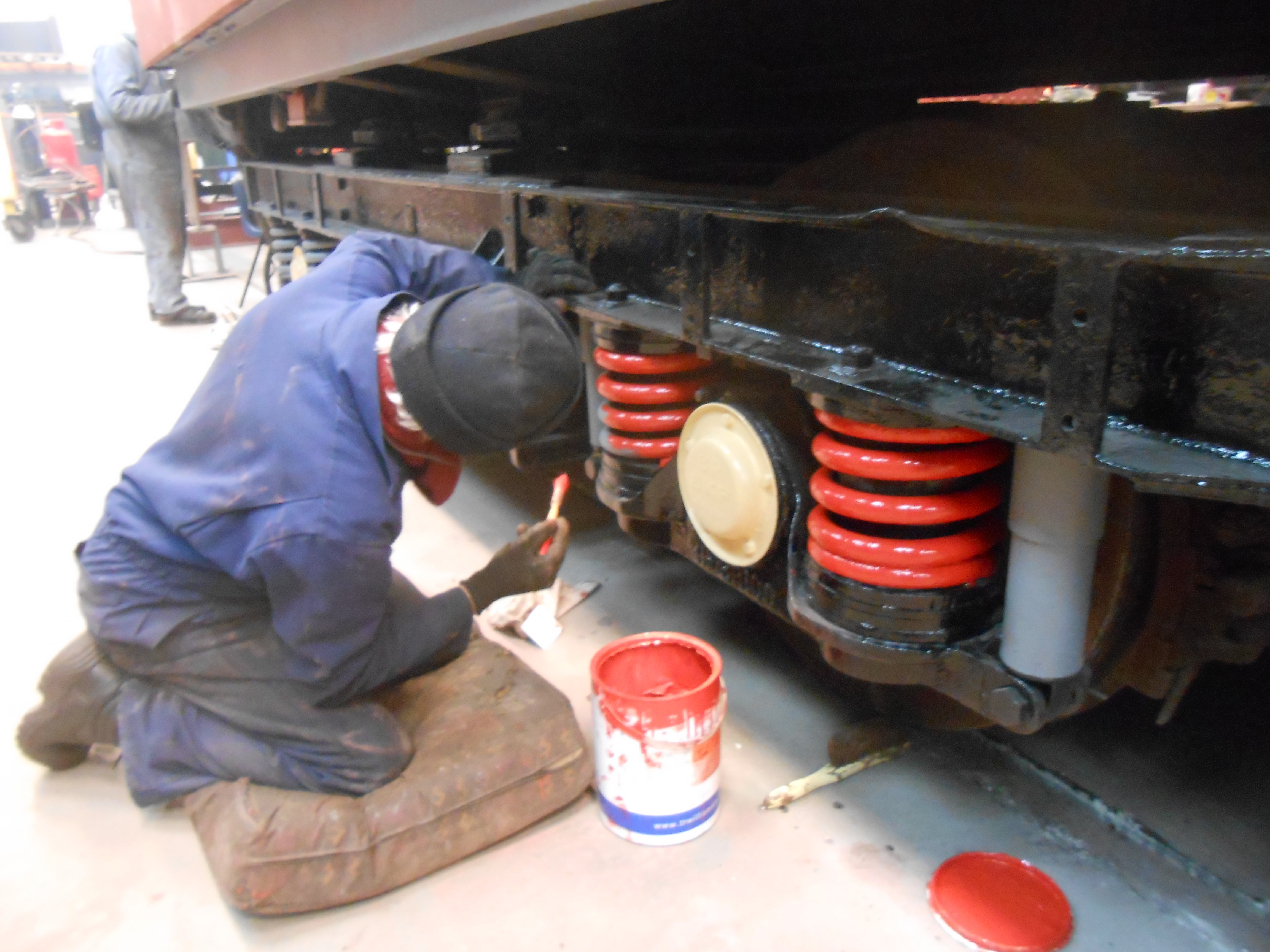 Paul Balshaw also made a start on cleaning up the interior of the coach now that the filling and sanding has finished.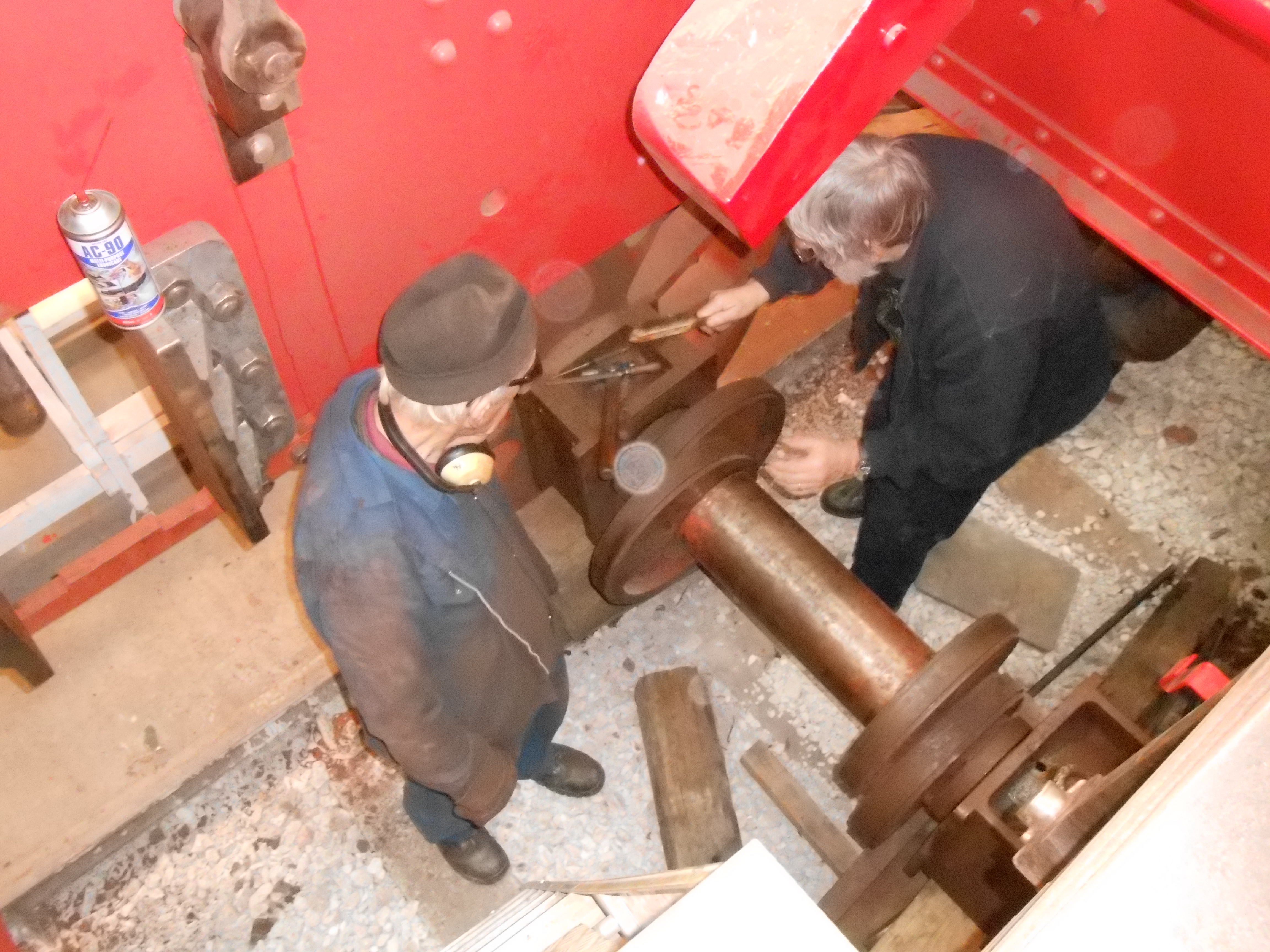 Ade, Howard and Alan have been stripping the axleboxes on Caliban, although this has been a slow process as it is many years since they have been apart.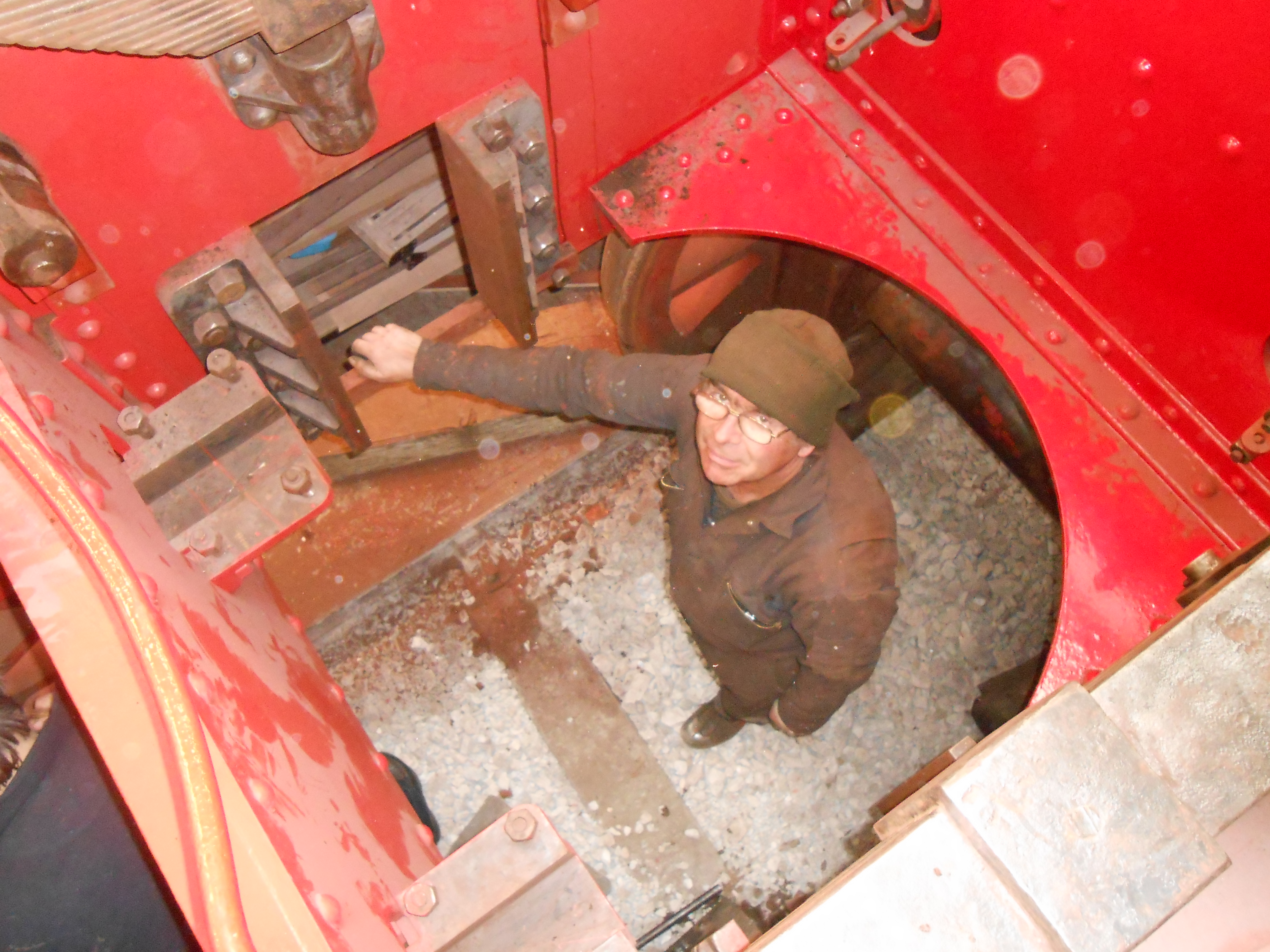 Ian Massey was back on Friday to continue his work on welding a new section to Wootton Hall's tender frames.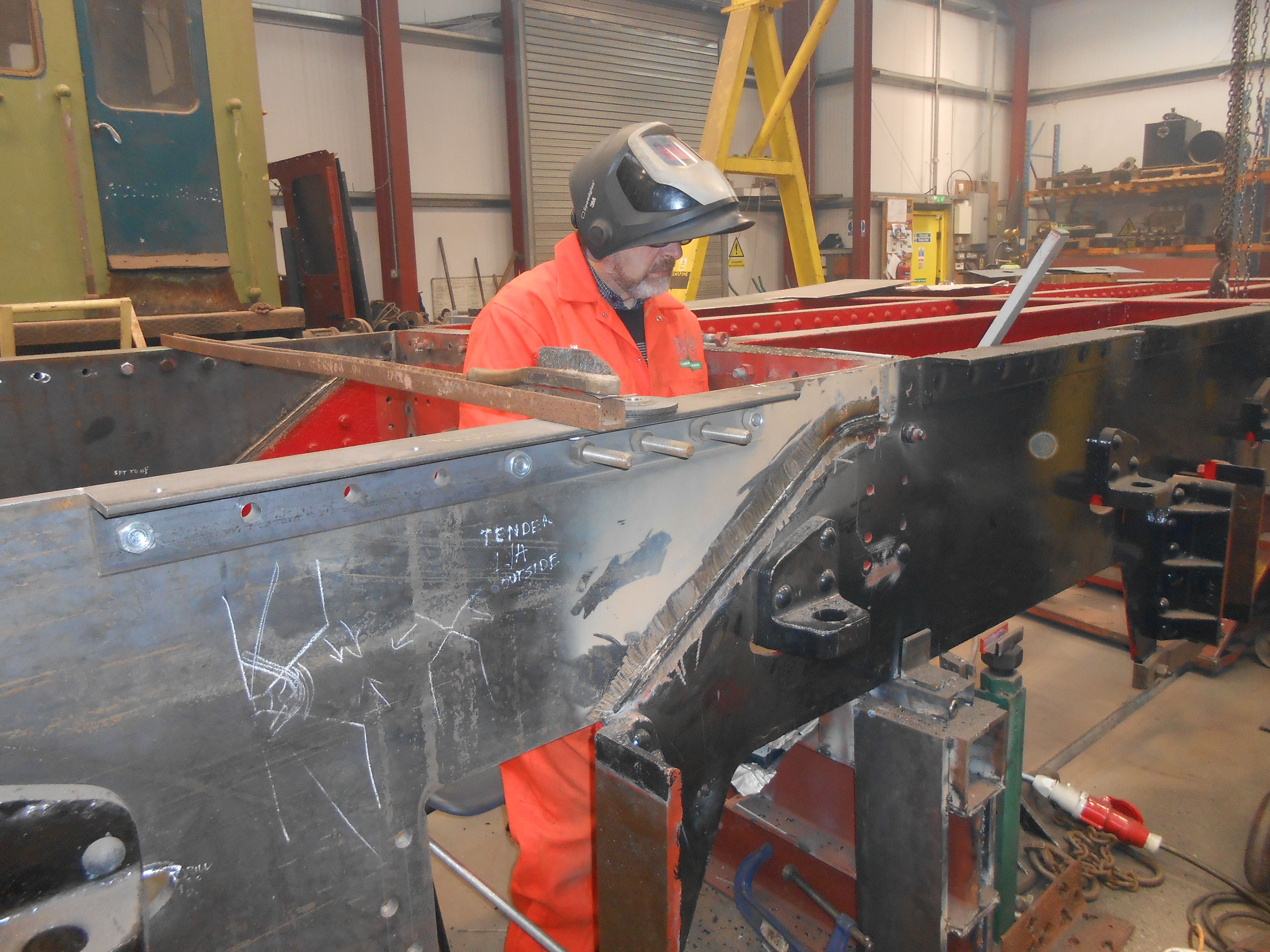 It is planned that he will return again shortly to complete the job.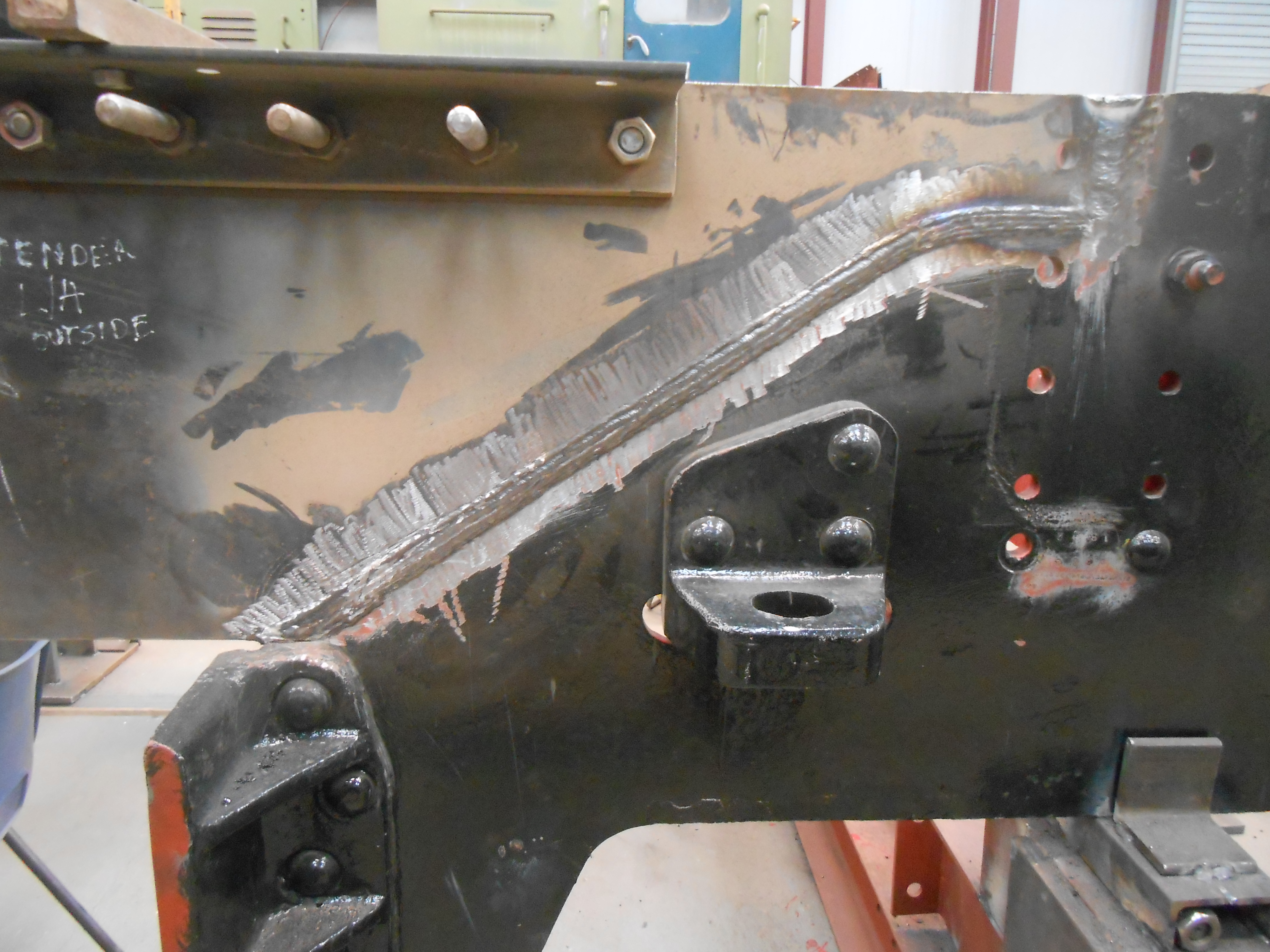 The work is taking a little longer than anticipated owing to some distortion that occurred during the original welding and the need to adopt a different technique to prevent a recurrence.
The mess room is becoming better equipped as a result of the clearing of the late John Houghton's kitchen, the contents of which have been made available to the Trust. Derek has kindly donated some pictures which are starting to go up on the walls.
Next weekend, the 24th and 25th March, will see the rolling stock from John Houghton's model railway being put up for sale. A reminder here that FRT members will be allowed first pick from 09.00 on the Saturday morning.
A large selection of books, videos and vinyl LPs, seen here stacked in the mess room, will also be available for sale.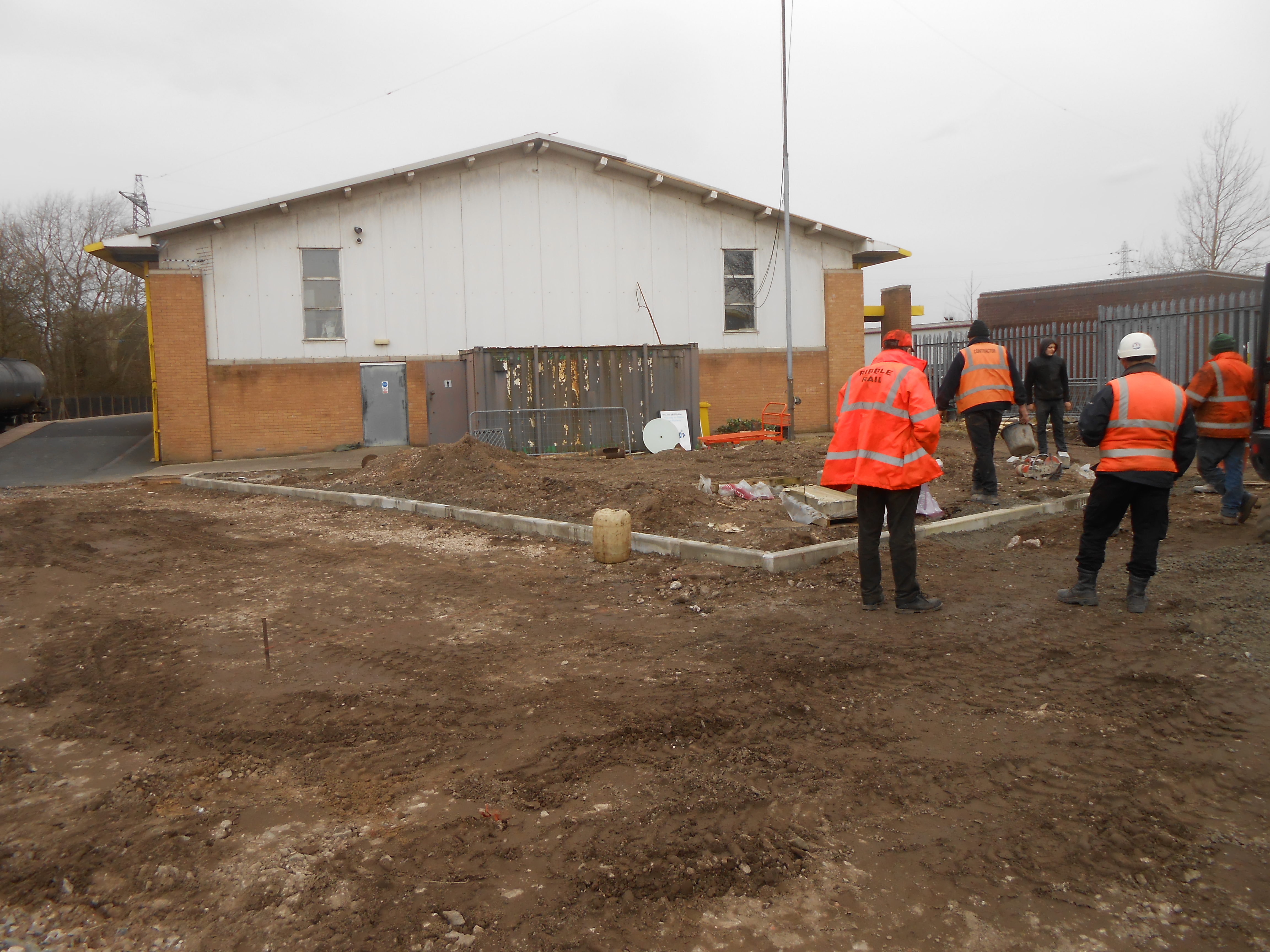 Outside our shed, work has started on preparing the ground ready for tarmac to be put down, probably this next week. This is in advance of the new children's play area which will be created between the FRT shed and the museum.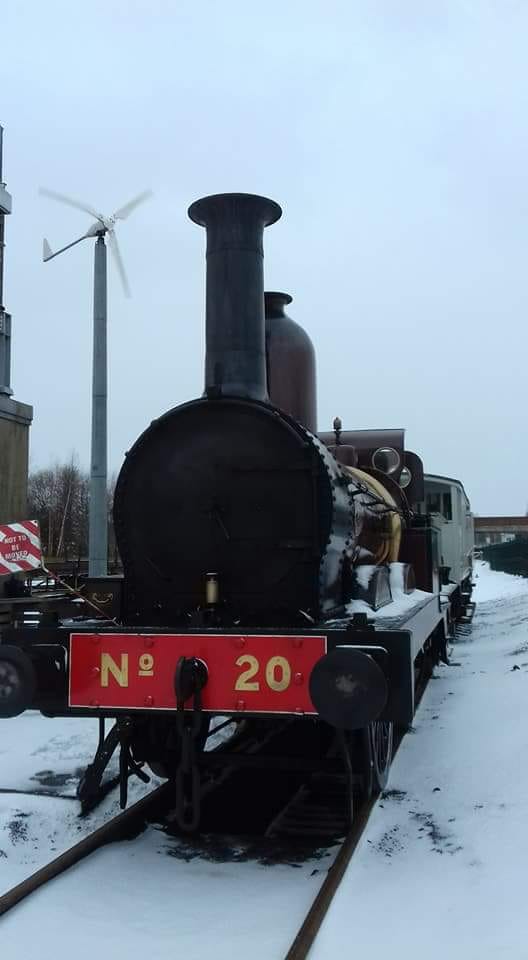 Alan looked at the weather forecast and decided to delegate the role of owner's representative for FR 20 at this weekend's steamings at Locomotion to member Brian Goodfellow, who lives locally to Shildon.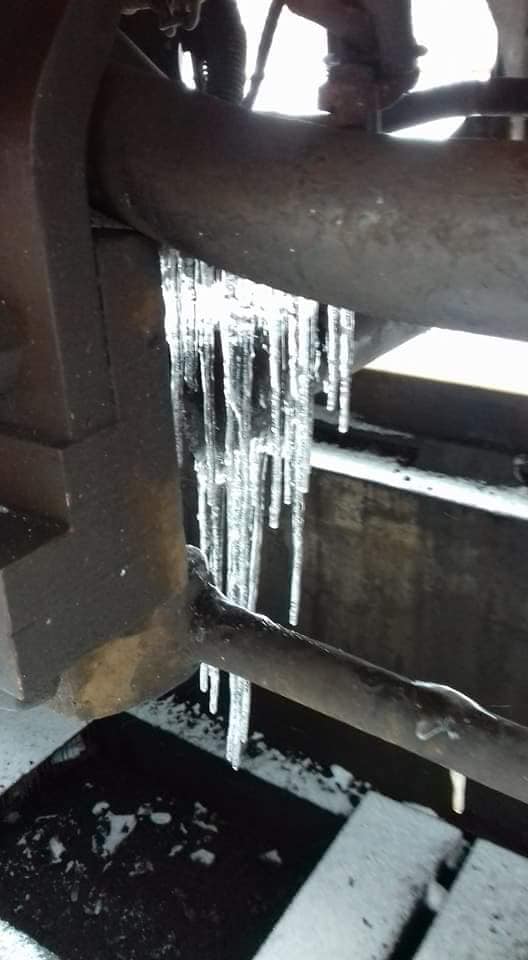 This was a sensible decision as Alan was due to play at a St. Patrick's Day gig with our folk band Live Steam at Cark on Saturday evening and, in the event, the local mountain rescue teams had to turn out to rescue people from the A66 on Saturday night!