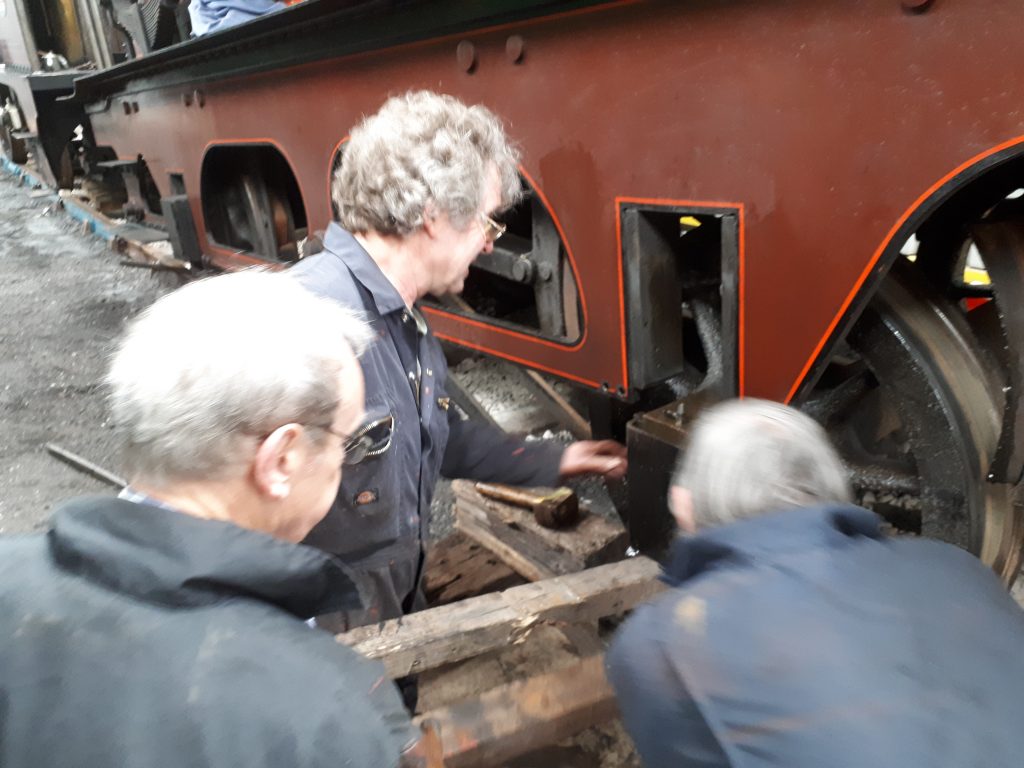 As mentioned in last week's blog, the main task at this last Wednesday's working party was the jacking up of FR 20's tender to attend to an axlebox which had been showing signs of warming up during the latter days of its operation at Locomotion, Shildon. Once the axlebox had been dismantled it became clear that both the bearing and the journal had, for some reason, become scored. Also, the bearing had become too good a fit, not enabling oil to circulate and lubricate the interface between bearing and journal.
Tim set to and did his best to take out the roughened surface on the journal by the painstaking method of applying varying grades of abrasives, with John Dixon carrying on the task on Friday.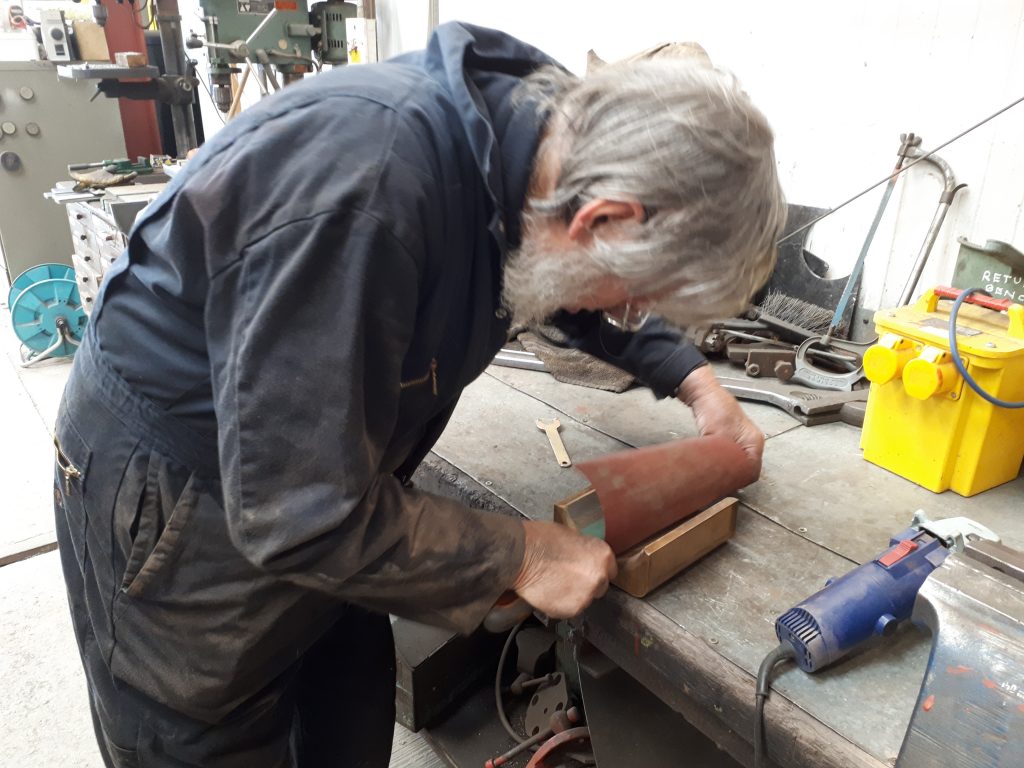 Alan, meanwhile, took the bearing aside to remove some of the brass in order to give some more lead towards the top of the bearing, so allowing more oil to circulate.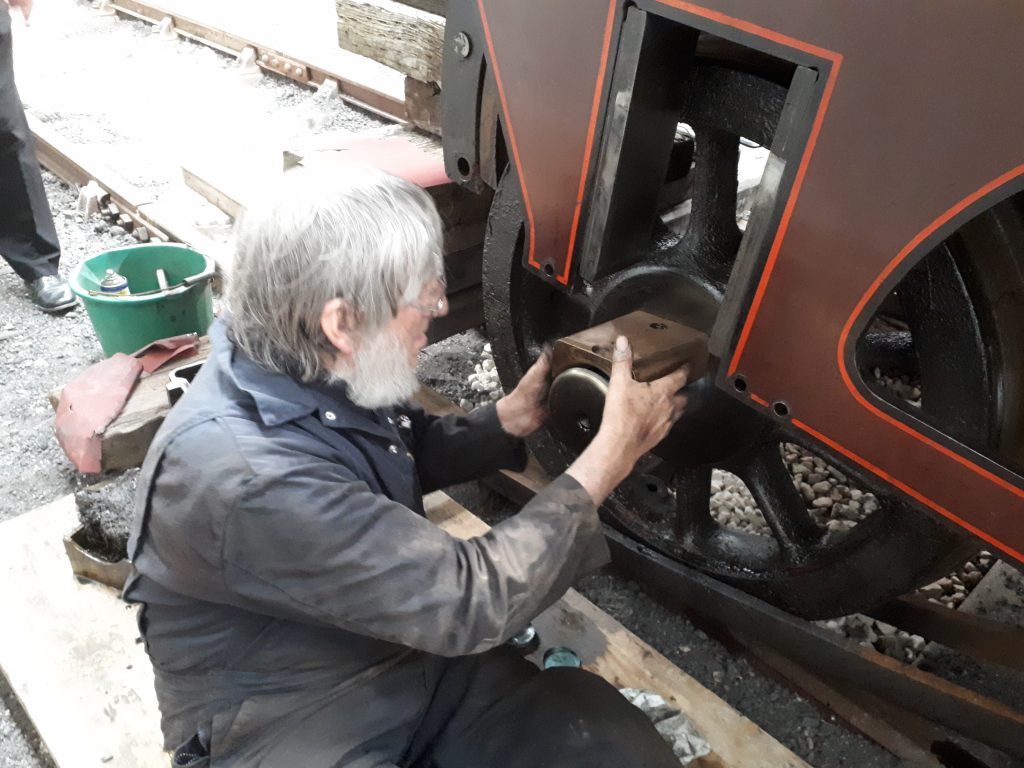 The oil pad showed signs of wear to the rivets, which suggested that these had come into contact with the journal. Some horsehair was retrieved from store with a view to substituting this instead of the oil pad when the axlebox is reassembled. The engine, incidentally, already has horsehair in its axleboxes and this seems to have worked well in the past. All being well, FR 20's tender will be back on its feet on Wednesday and it is proposed that it will be in service on the RSR over the Bank Holiday weekend.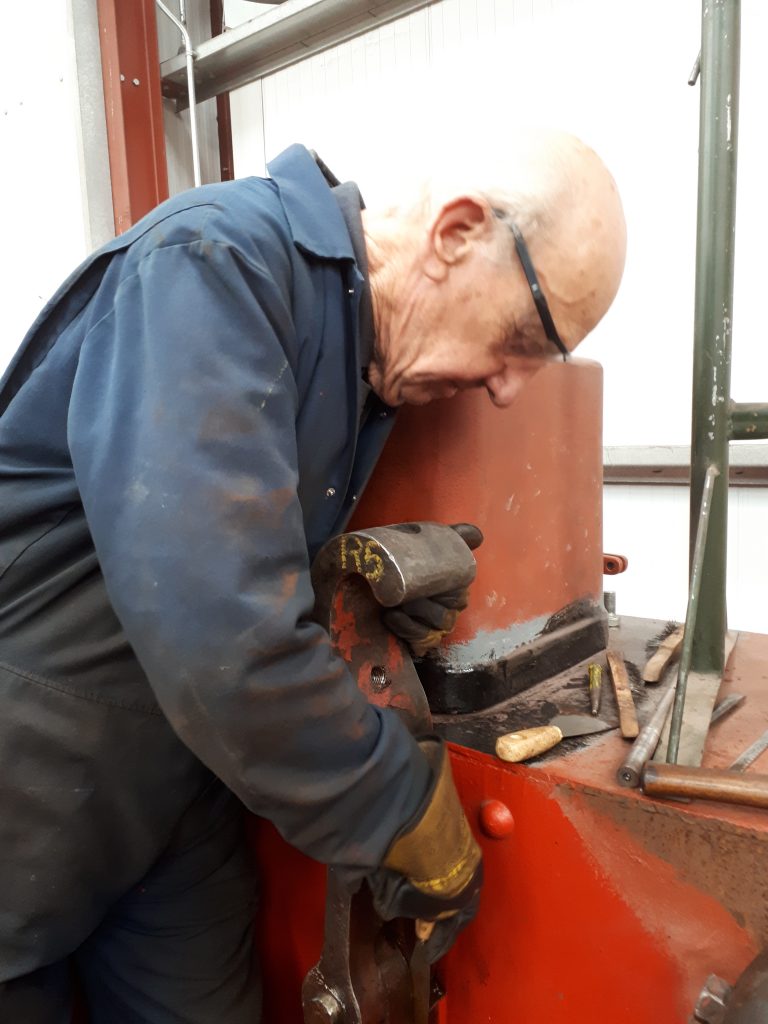 Work also progressed on Caliban where a further spring hanger has been freed off, much against its will. Only another five to go! Howard is seen here tackling the next one.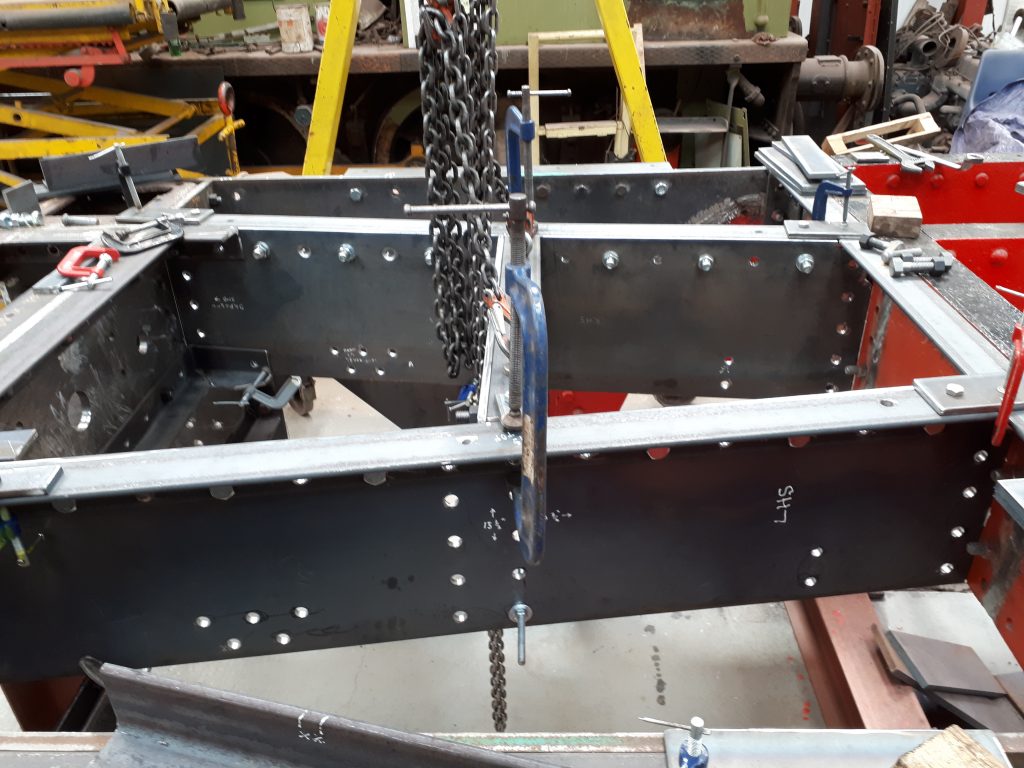 Keith has been making the most of his retirement, as can be seen from this photo of new steelwork between Wootton Hall's tender frames.
John Davis, assisted on Friday by Mike Rigg (taking a break from his holidays!) has continued the long task of sanding down the Great Eastern Railway Royal Saloon. Well done John!
Finally, we have positive news from Embsay in that Cumbria has passed its steam test in the presence of the boiler surveyor and, after a change of brake blocks, should be back in service this next weekend.