We start this week's blog with the sad news that Chris Mills, a long standing director of the Ribble Steam Railway, who also joined the FRT in recent years, passed away yesterday morning after a long and determined fight against illness. Chris, despite his health problems, remained a larger than life character who took on the duties of membership administration when Peter Sinclair retired in addition to his role as editor of The Ribble Pilot and administrator of the RSR's web site. Chris was also in close touch with the media and arranged advertising for special events. He will be very much missed at Preston and our thoughts go out to his wife, Sonja, and Chris's family.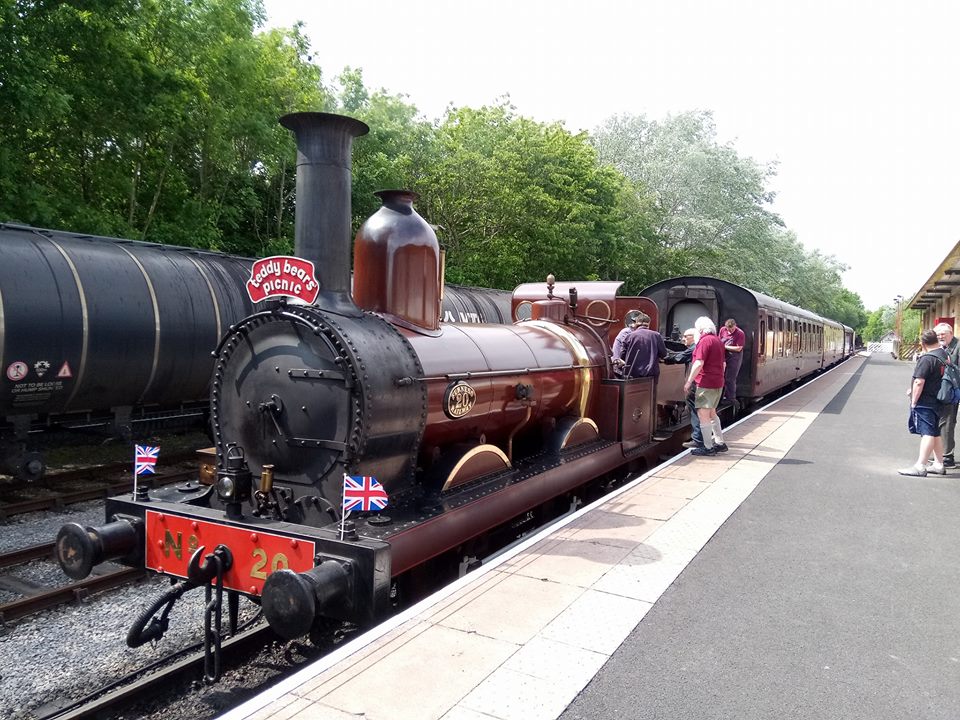 Furness Railway No. 20 made a return to steam at the RSR over the Bank Holiday weekend, operating successfully over the Saturday, Sunday and Monday. The tender had been lowered back on to its rear wheelset the previous Wednesday after attention to the rear right axlebox. We are pleased to report that the axlebox showed a significant improvement in performance and, whilst still warming up over a period of time, was nothing like as bad as had been experienced at Shildon during FR 20's latter steamings there. No doubt the axlebox will get further attention during the locomotive's forthcoming overhaul.
A Facebook Live was filmed on the footplate of FR 20 that day, which was broadcast "live" on our Facebook page, to record the complete run along the length of the RSR. This has proved to be extremely popular – it's been shared 90 times and been seen by more than 6000 people. If you haven't watched it yet, it's here..

News of the generous donation of former Furness Railway No. 25 aka Barrow Haematite Steel Company No. 17 to the FRT by the Executors of the late Bert Hitchen's estate is now in the public arena and we have had a very positive reaction. Both Steam Railway and Railway Magazine sent their congratulations and the view that the FRT was the right and proper custodian of this locomotive, and similar views have been expressed over on our Facebook page.
Visits have been made to Carnforth by Alan, Keith and John Dixon over the last two Thursdays in order to retrieve the smaller components of 25/17. A further visit is planned for this next Thursday after which a plan will made to bring the frames, cab and wheels to Preston.
Work has continued on the FRT's projects, including the sanding down of Great Eastern Railway Royal Saloon No. 5. John Davis and Paul Newton are seen here hard at work.
We conclude by having to report that the end may well be nigh for FRT Campervan No.1 which, as we reported a  few weeks ago, suffered a clutch failure on the A66 whilst returning from Shildon. Unfortunately, it also suffered a more terminal brake failure whilst being manoeuvred at the garage, where it had been towed for repair. It appears that it came off worse when the front of it ran into a wall! Still, Alan reckons that he got his money's worth out of it over the last nine years.