There's plenty more progress to report at Preston this week.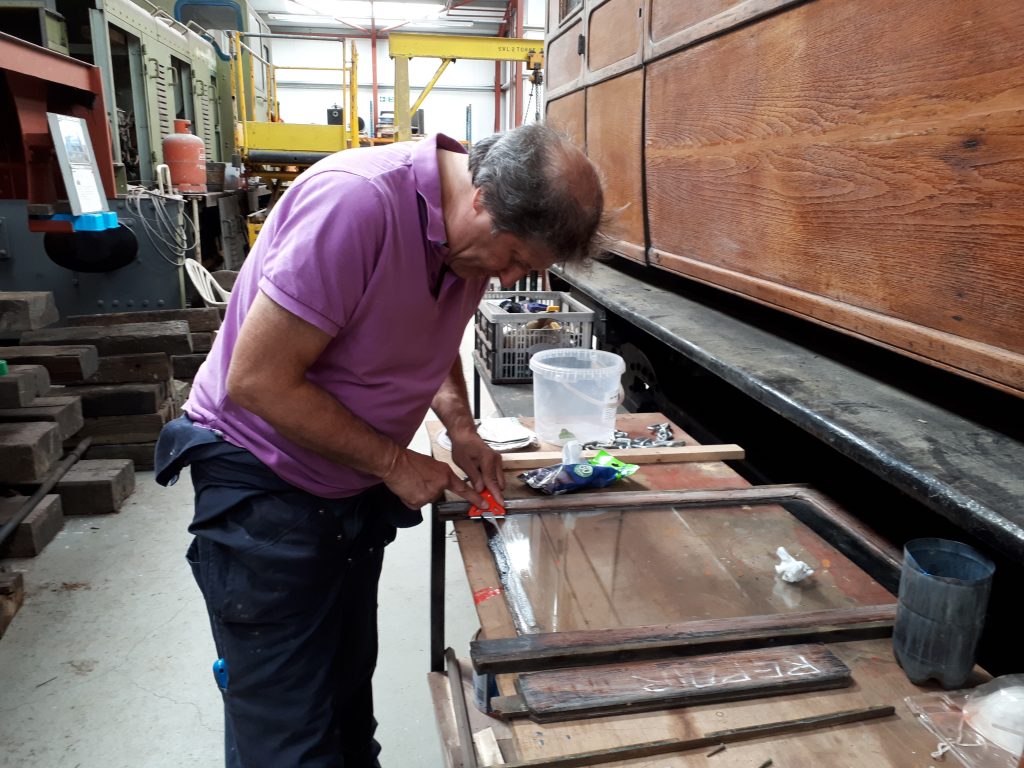 John Dixon has been moving around the Great Eastern Railway Royal Saloon No. 5 filling in cracks on the teak panels whilst Mike Rigg has repaired one of the window frames.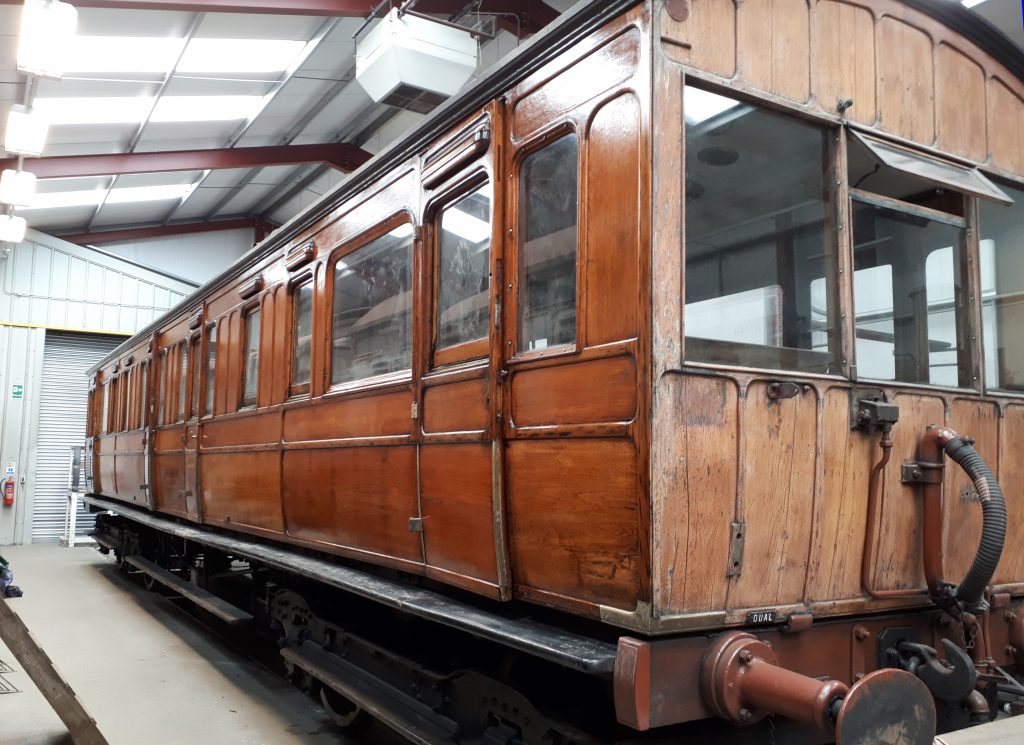 Tim has continued the task of applying gold size and a first coat of varnish, which has been completed on the north side and east end.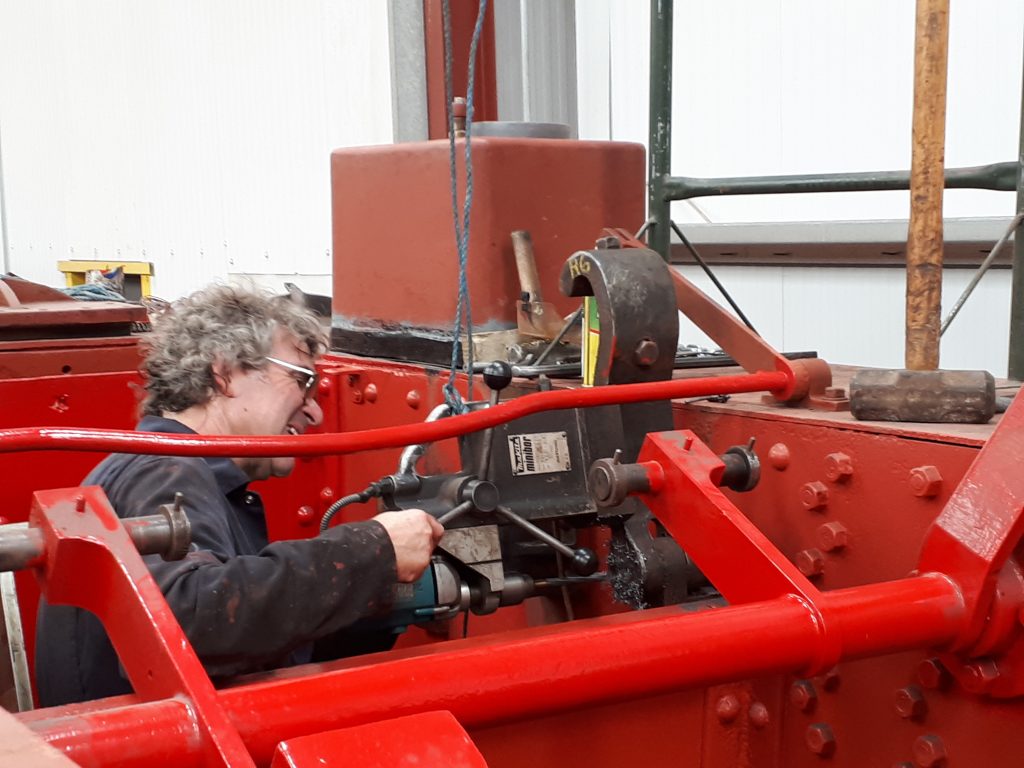 Adrian spent Wednesday trying to drill out the last remaining spring hanger pin on Caliban, but to no avail so far. So plan B is for next Wednesday, although Ade hasn't yet told us what that may be.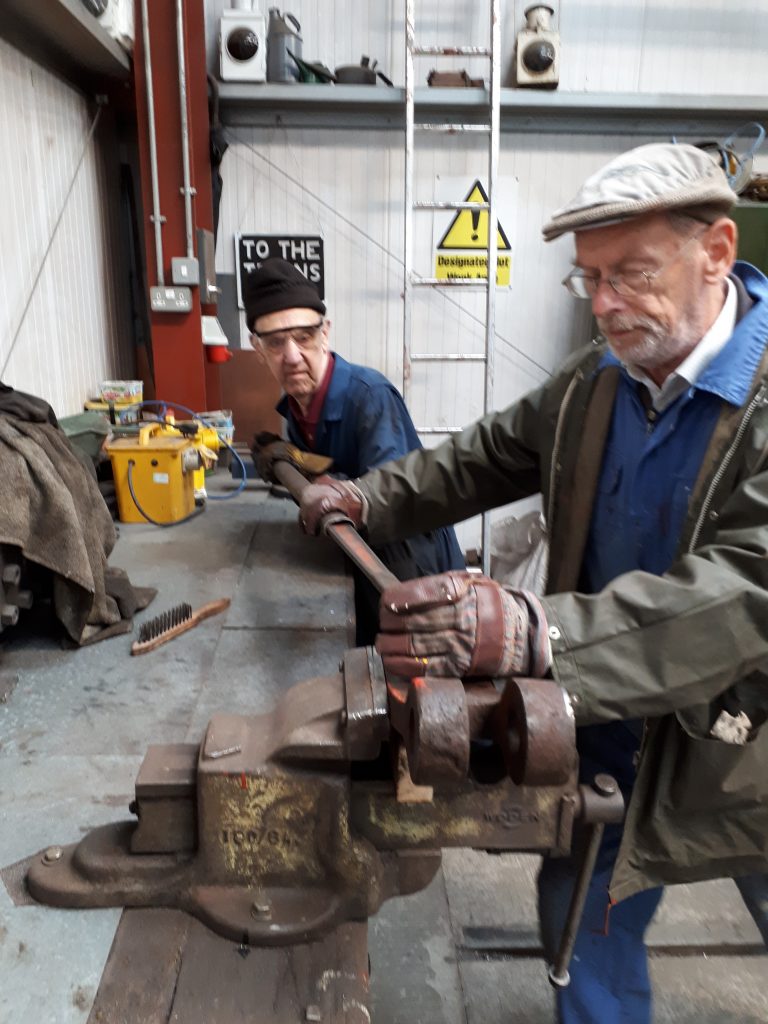 Howard has been trying to release the retaining screws on top of the spring hangers and he is seen here with David applying plenty of pressure on a stubborn screw.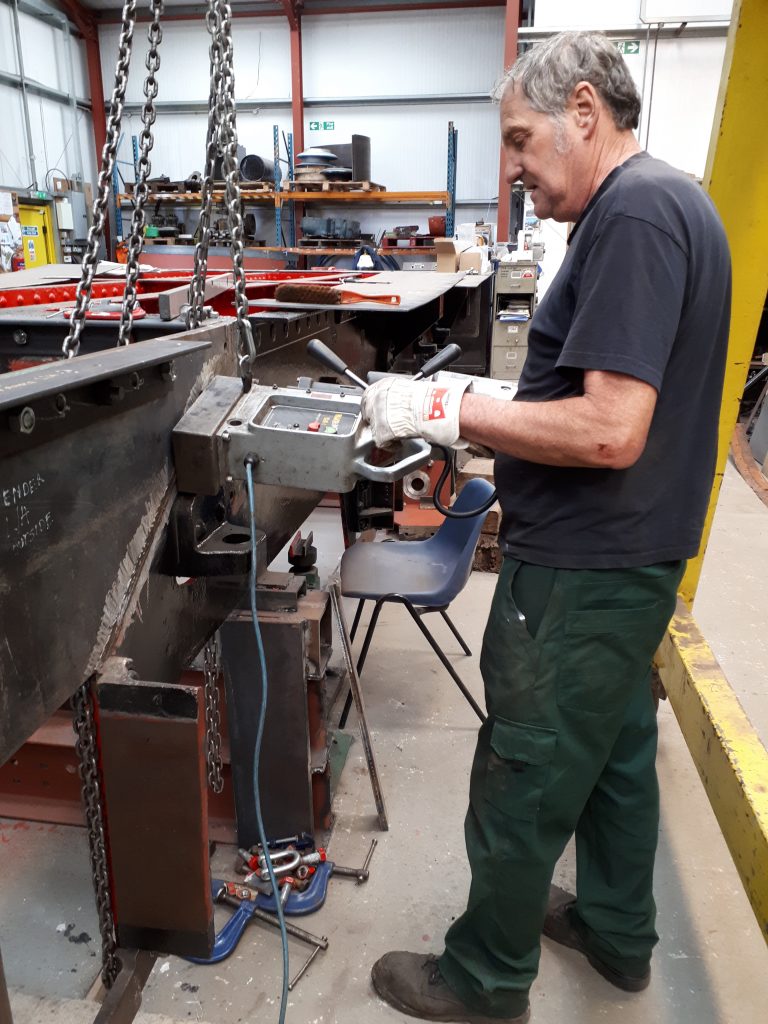 Meanwhile Keith has been doing some more drilling on Wootton Hall's tender frames and is expecting Matt Gervis to appear on Thursday to start fitting some rivets. The NDT man is also expected this week to test the tender axles.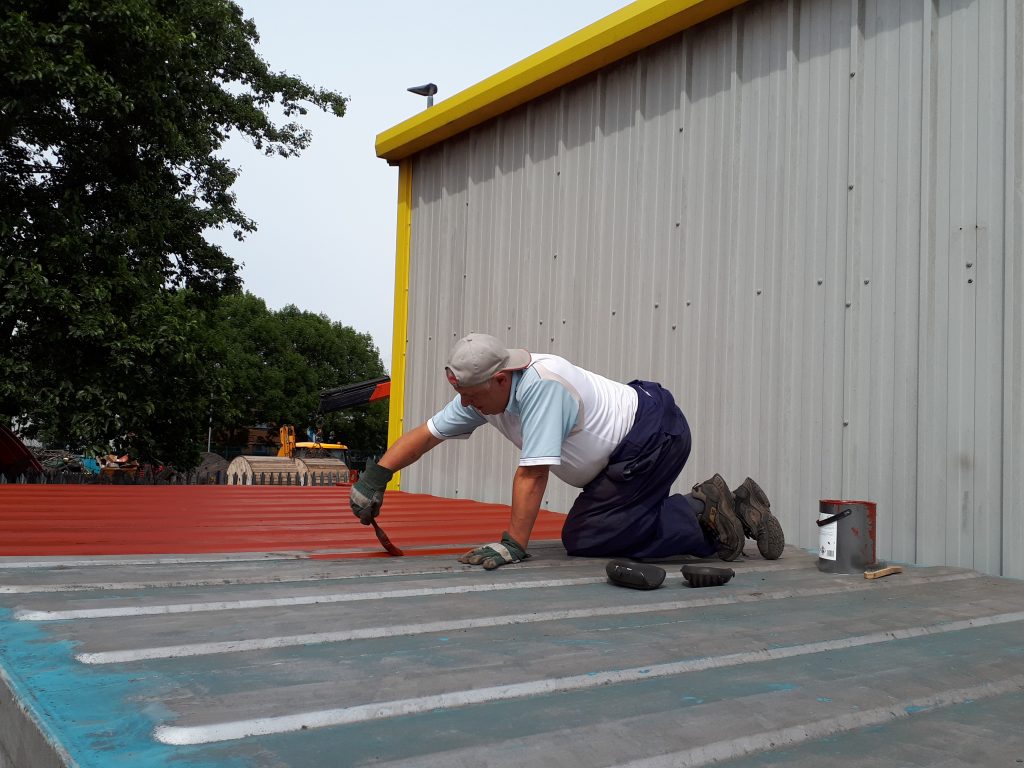 Outside the shed John Davis has been painting the mess room roof and, with the assistance of Fred, the outside is looking much cleaner in readiness for painting.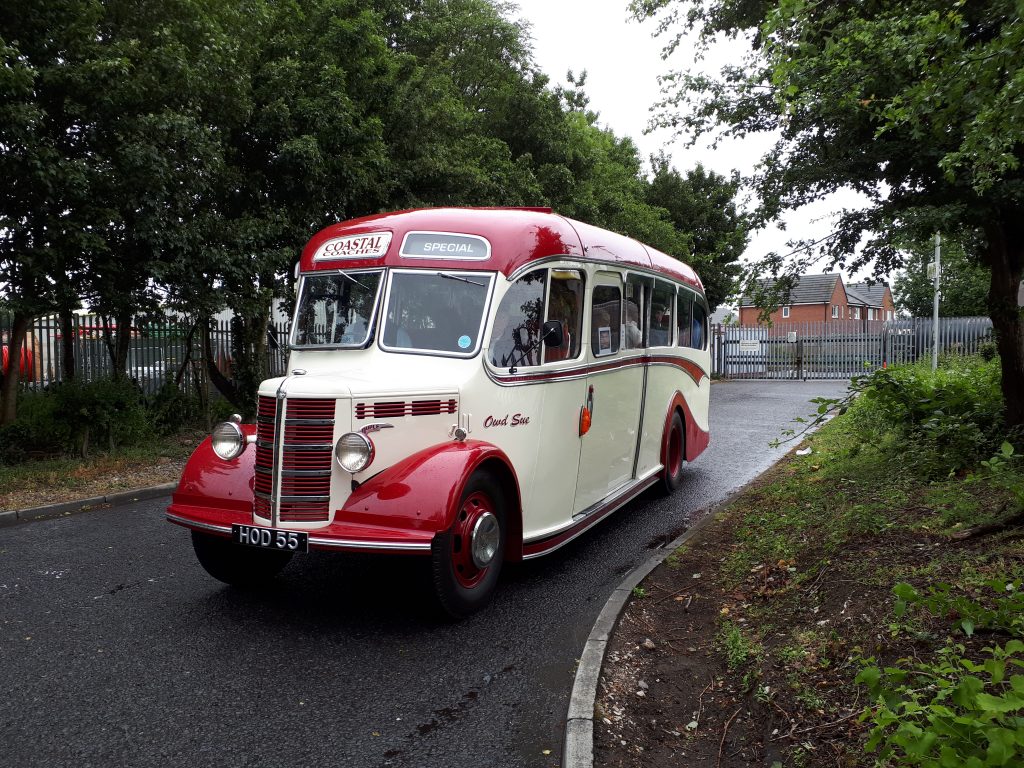 A 1949 Duple bodied Bedford made an appearance for the RSR's Beer and Cider Festival over the weekend, but unfortunately Owd Sue, as she is known, succumbed fairy early in the proceedings owing to the failure of a lift pump. A replacement bus was supplied very promptly by Coastal Coaches.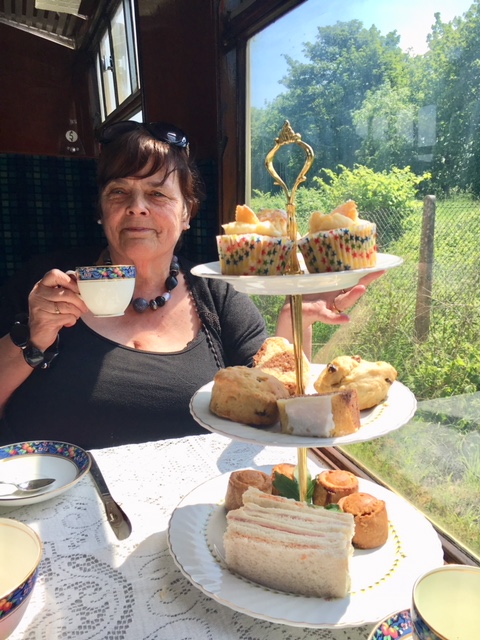 Finally, we include a photo taken on the 27th May of Alison with one of her cream teas.