We start this week's blog with the breaking news that Charles Maher, former general manager and chairman of the Lakeside & Haverthwaite Railway died last night after a short illness. There are no further details at present. We offer our condolences to his wife, Barbara, and family.
There has been some reasonable weather this week which has enabled a couple of the outdoor jobs to be completed.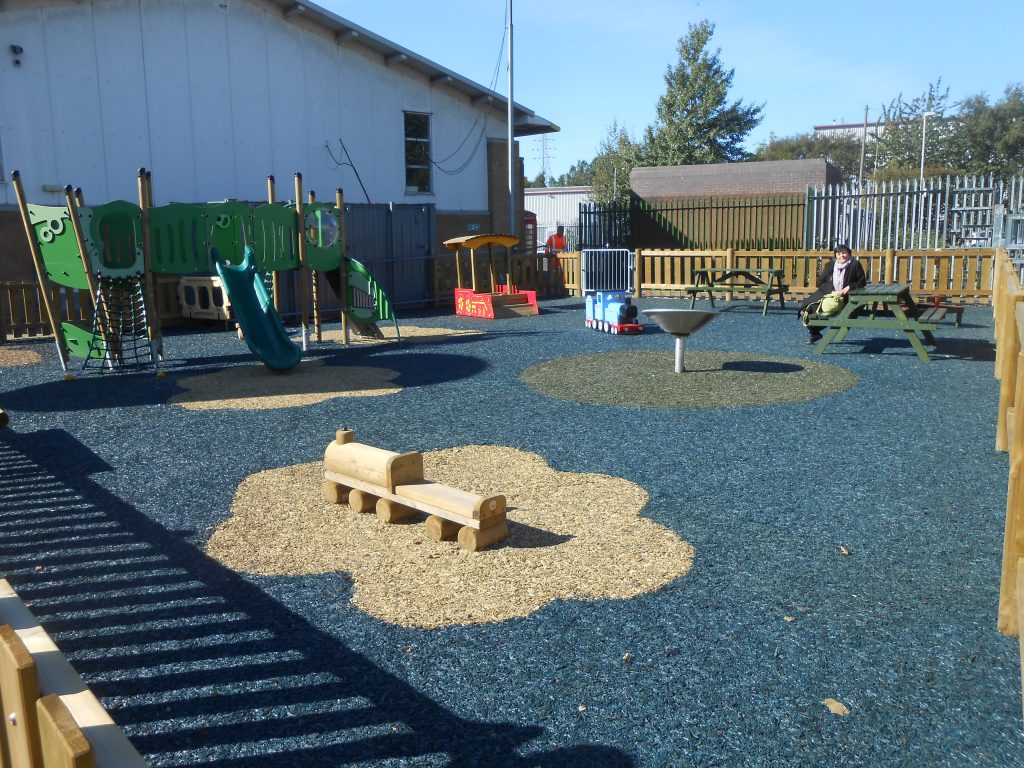 We have a photo of Alison sitting on one of the picnic benches in the children's playground where the ground works have at last been finished. It looks good!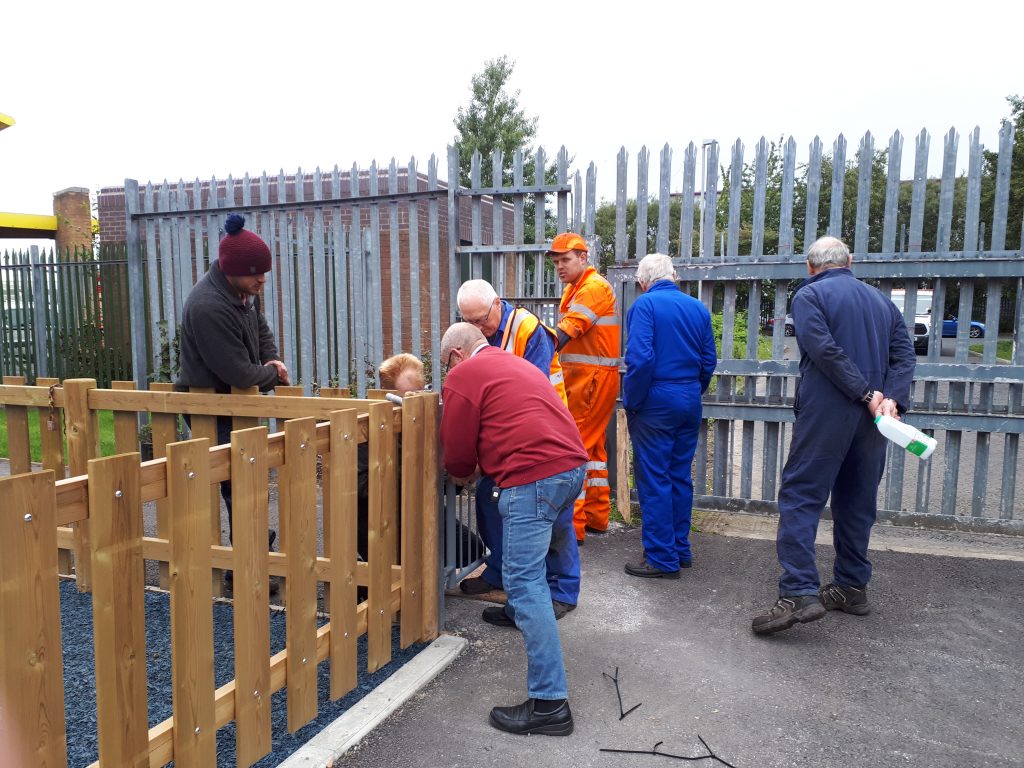 There was just the small matter of fixing the gate to the path alongside the playground where a total of seven people can be seen either watching or undertaking the job… (well twas ever thus on the big railway, so… )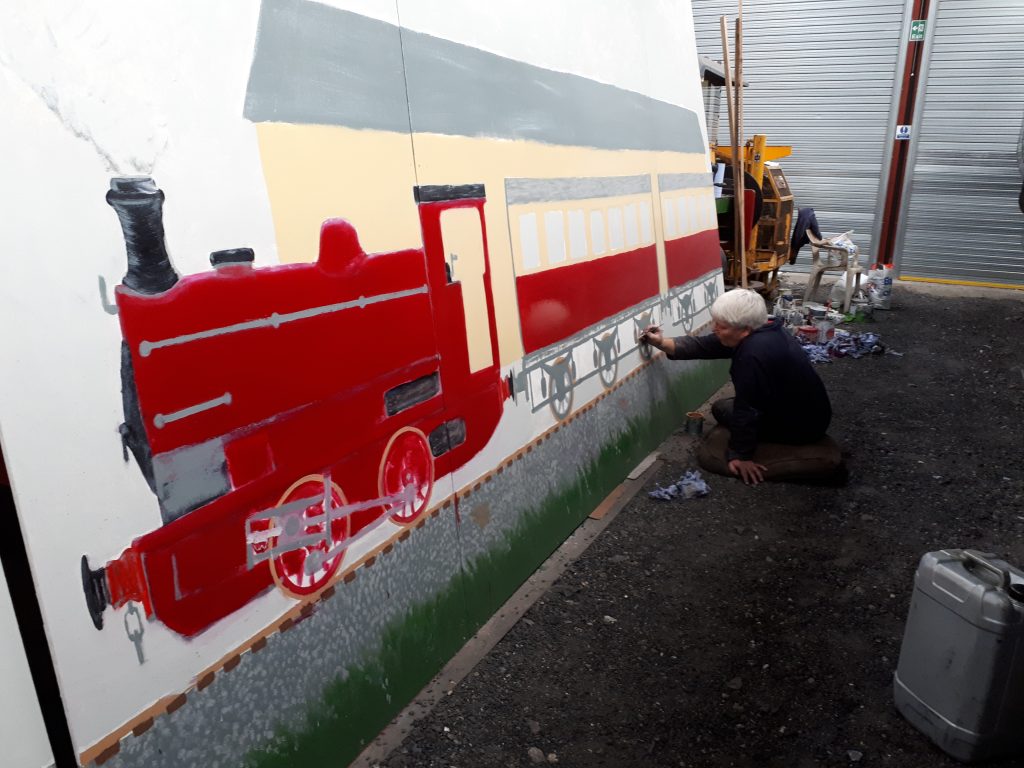 One final piece of the jigsaw to be fitted is the new mural which will be mounted on the back of the toilet block, which is adjacent to the playground. Bill Croston is seen here putting the finishing touches to the mural on Saturday.
Although the playground is due to be officially opened next Saturday by John Gilmour of BBC Radio Lancashire, that didn't stop some children enjoying the new facility over the Steam Gala weekend this last Saturday and Sunday.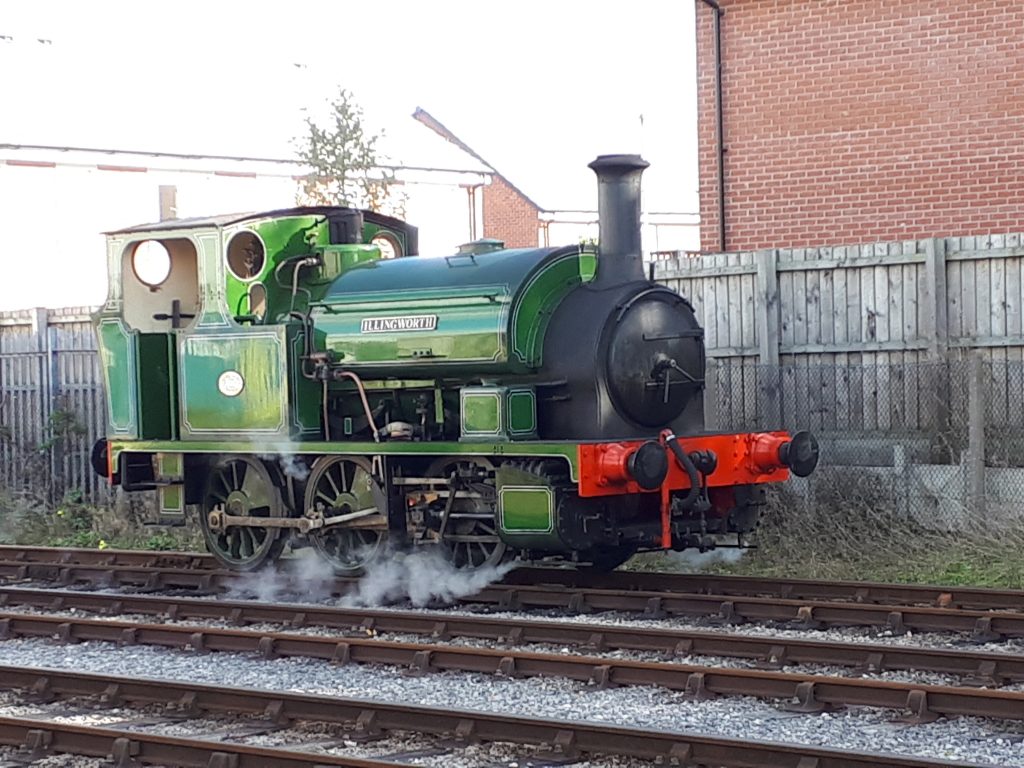 As previously reported, Stephen Middleton's Hudswell Clark 0-6-0ST No. 1208 of 1916 Illingworth/Mitchell was the guest locomotive.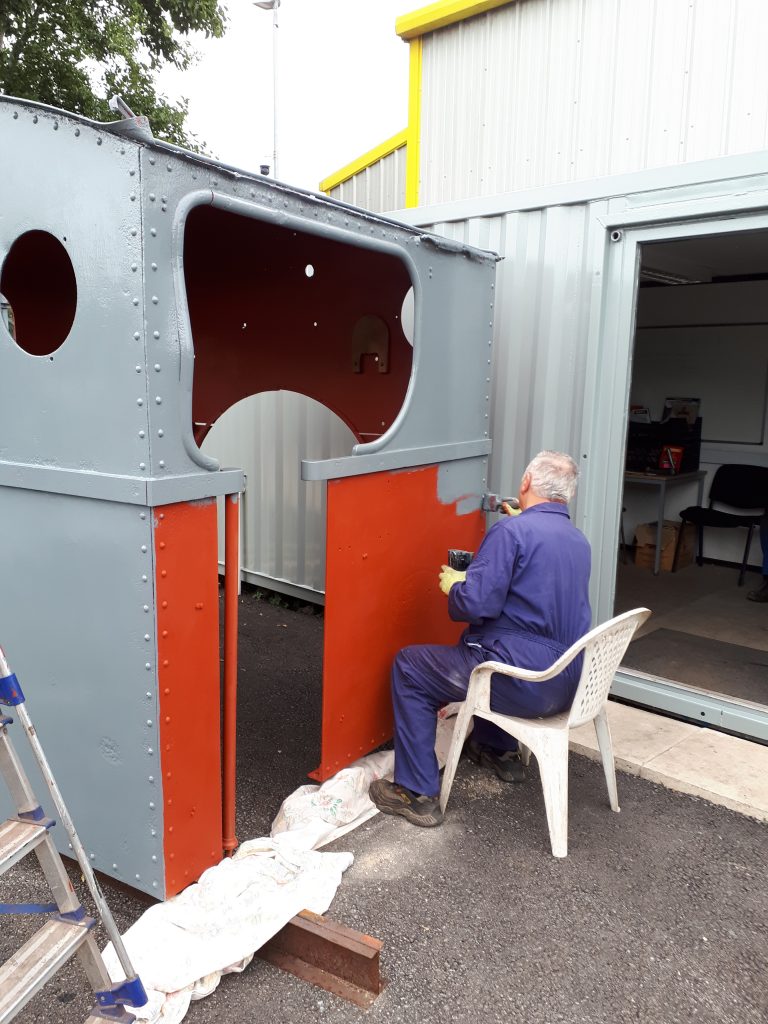 Another job that was completed this week was a coat of undercoat on Caliban's cab. John Davis is seen here with the brush.
John Dixon has been busy preparing FR 20 for its boiler lift, working hard to remove the last stubborn nuts and bolts from the main steam pipe. We will spare you another photo of John's rear end sticking out of the smokebox. Meanwhile, Fred has again been cleaning up the components removed from the loco and Tim has been giving them a fresh coat of paint.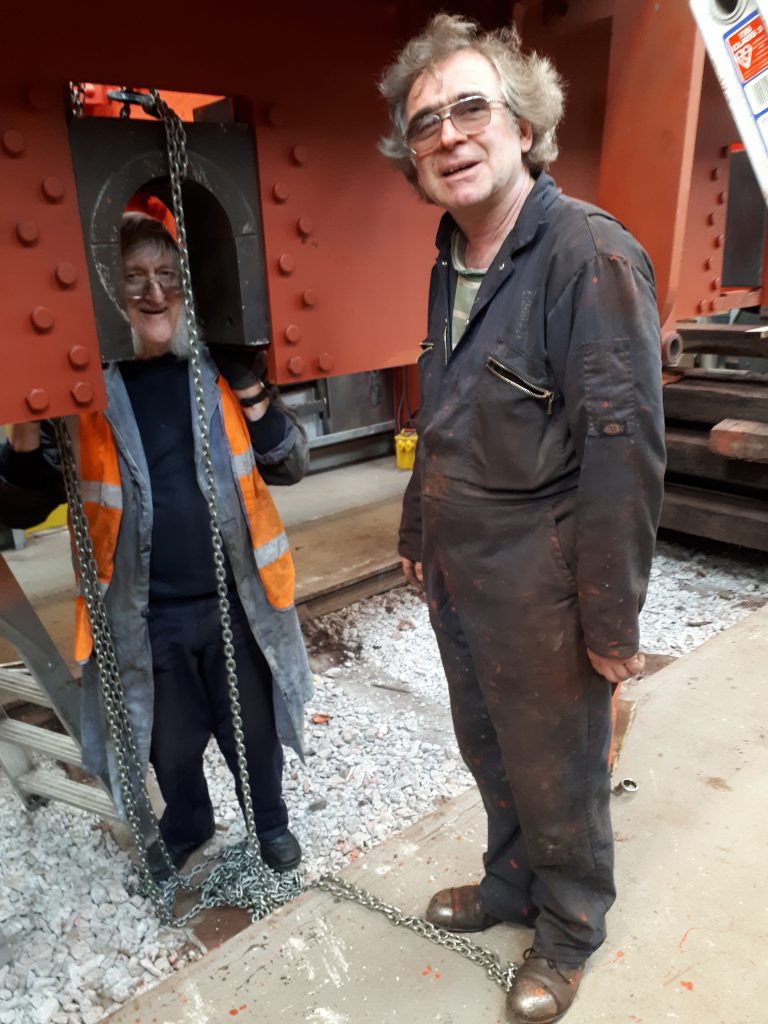 Roger has been giving another coat of red oxide to Caliban's wheelsets whilst Ade has been trial fitting the axleboxes on Caliban and agreeing clearances with Alan. The latter pair are both seen here, but Alan seems to have shrunk in the wash!
Progress continues on Wootton Hall with yet another riveting session taking place last Thursday, resulting in these footsteps for the tender.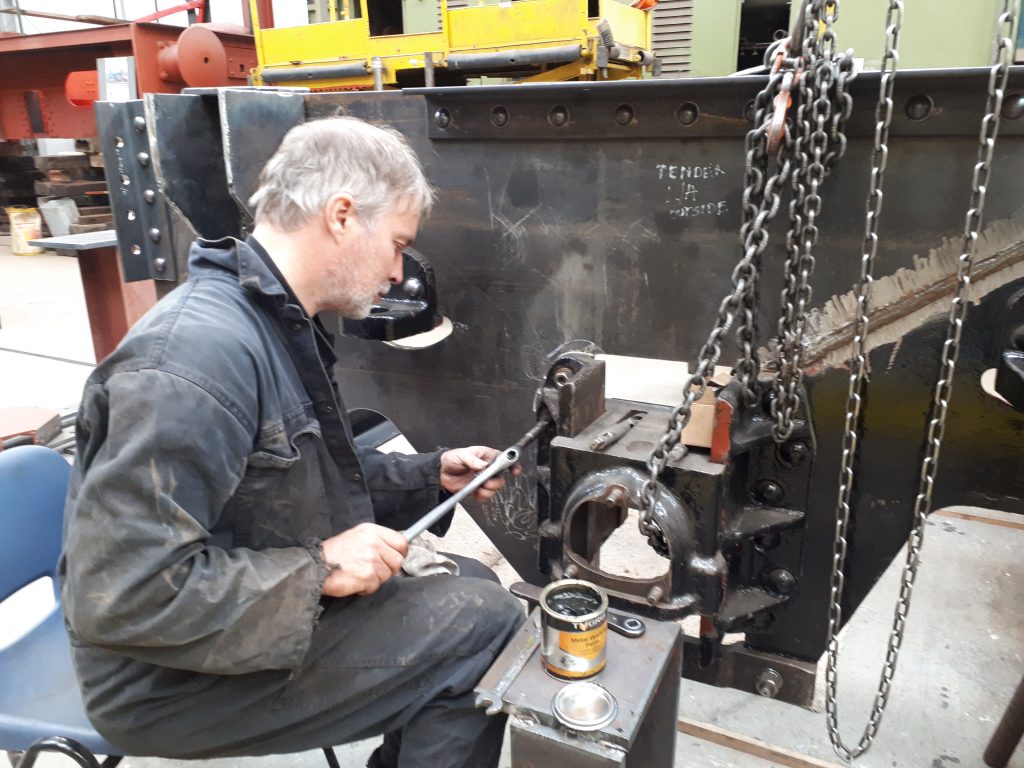 George made an appearance on Saturday and can be seen reaming a hole on the Hall's tender, which will receive a fitted bolt manufactured by Bill Norcross to secure one of the hornguides.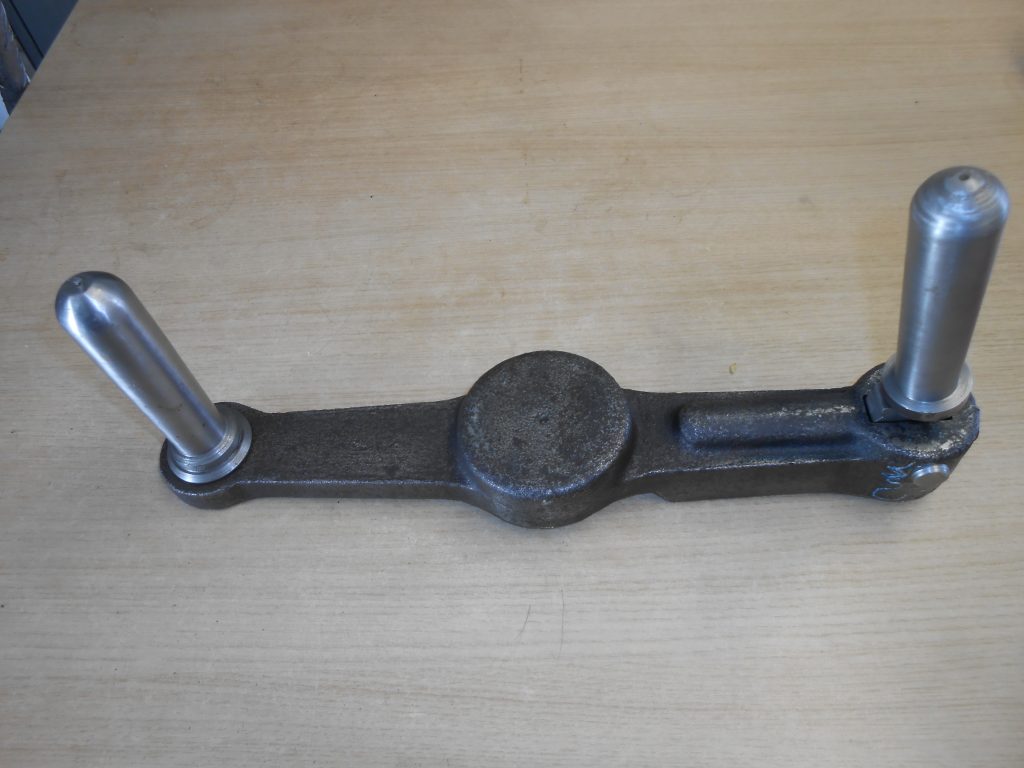 Progress has also been made on the creation of a screw reverser handle for Wootton Hall; more machining is still required.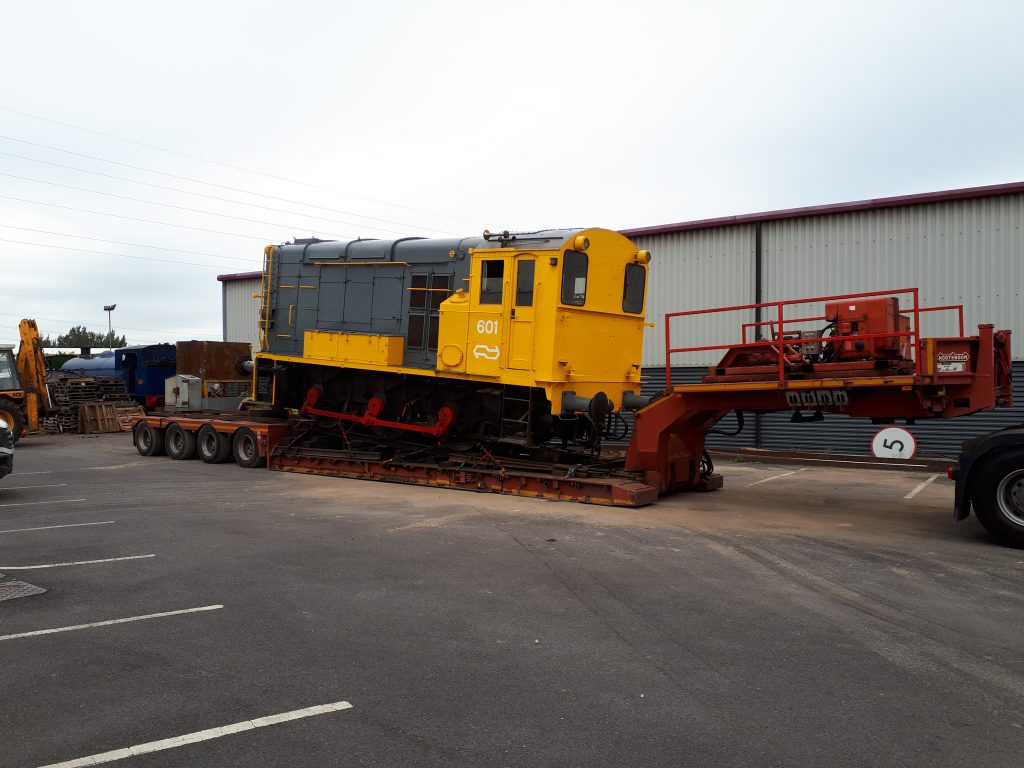 Finally, for the record, English Electric built Nederlandse Spoorwegan diesel electric shunter No. 601 left the RSR on Wednesday to be returned to Holland for industrial use.