There has been a wide variety of progress on the various tasks at Preston this week.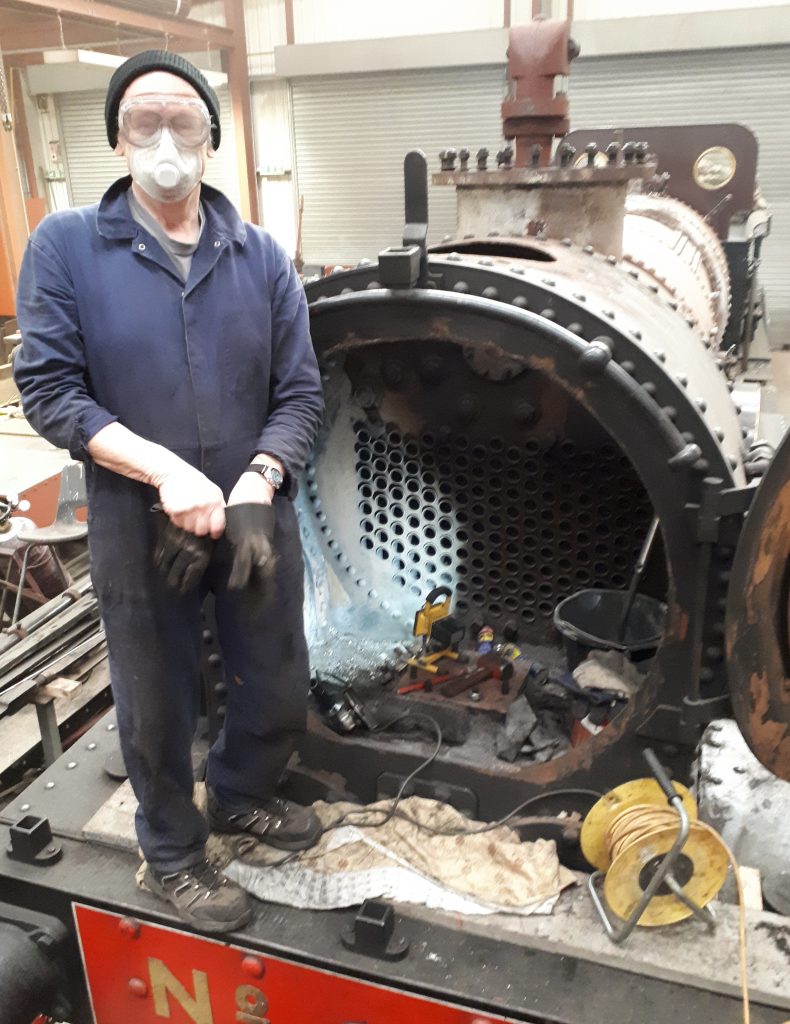 Dr Who returned on TV last night, but this photo is not of an invading alien creature but of John Dixon readying himself to remove more stubborn bolts from inside FR 20's smokebox! We are pleased to be able to record that John won the battle with the bolts and that, subject to the removal of some concrete on Wednesday, the boiler should then be ready for lifting.
Fred has been cleaning up more of FR 20's components whilst Tim has been painting them ready for storage.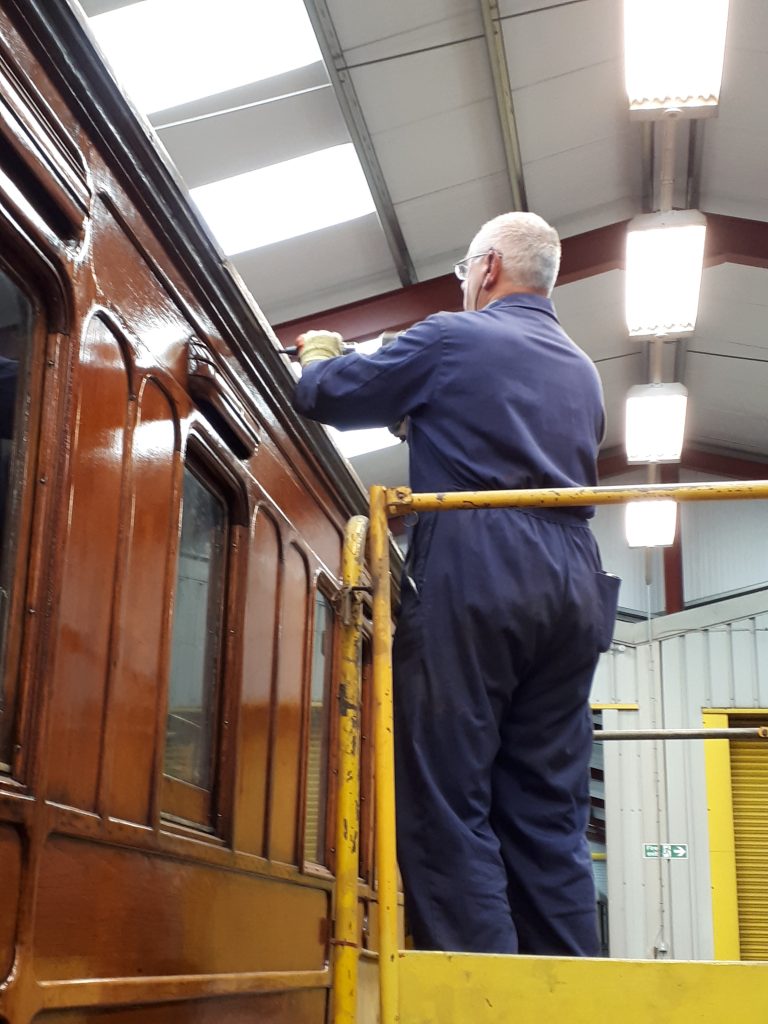 With the weather turning inclement, John Davis and Paul Balshaw commenced the task of removing the steel screws that hold the gutter on Royal Saloon GER No. 5 in place. This is to enable the canvas to be removed and replaced. Unfortunately, the screws have probably been in place for some sixty years so they are proving to be extremely stubborn to extract!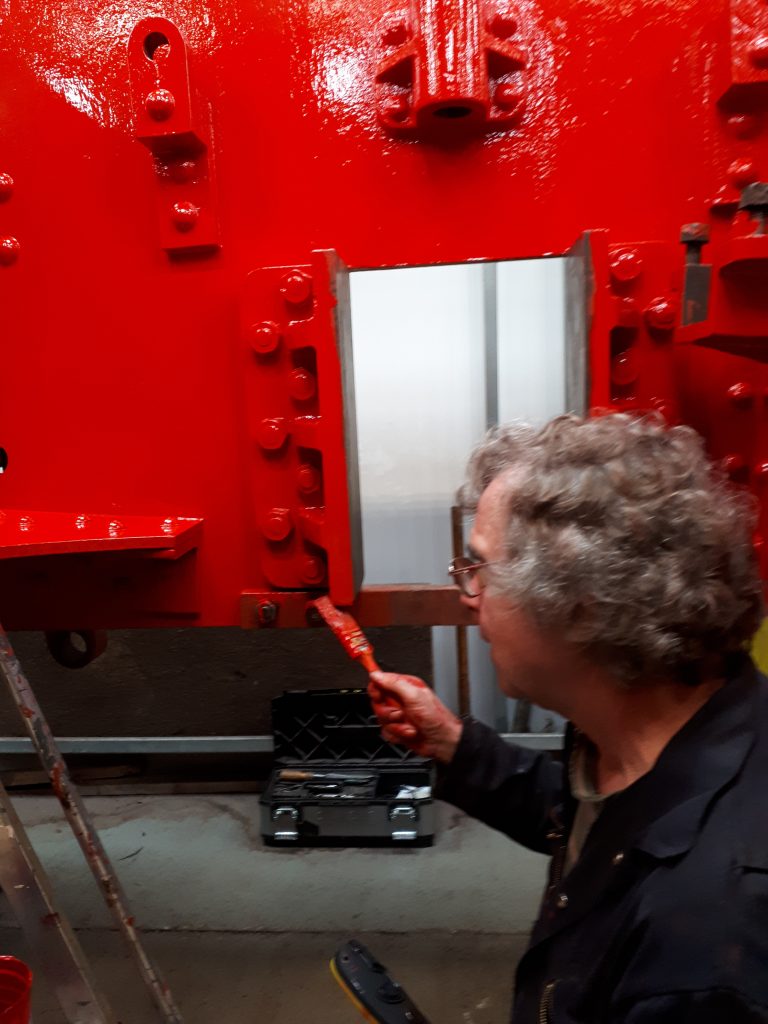 Roger has been preparing and painting the eccentrics on Caliban's driving wheelset whilst Ade has continued the task of preparing and painting Caliban's underframes a very bright red.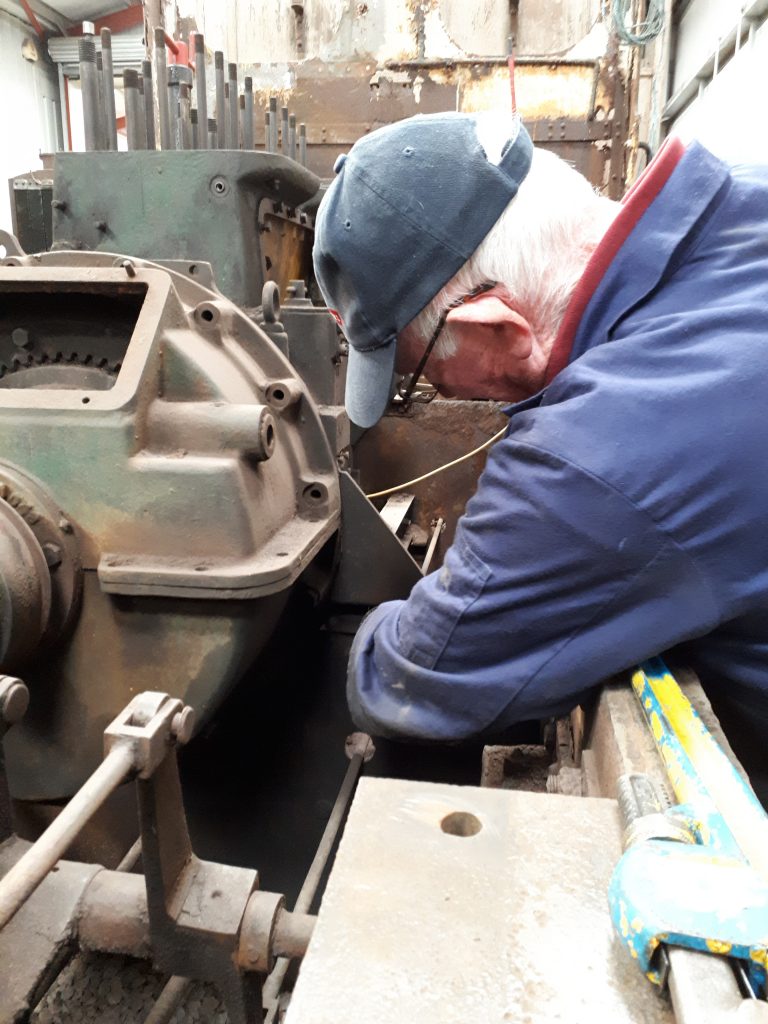 There has been some welcome movement forward in the overhaul of Fluff. Anthony has been joined by Howard, Alan Preston and Jim Hanmer. Their combined efforts have released the engine mounting bolts which will enable it to be lifted out.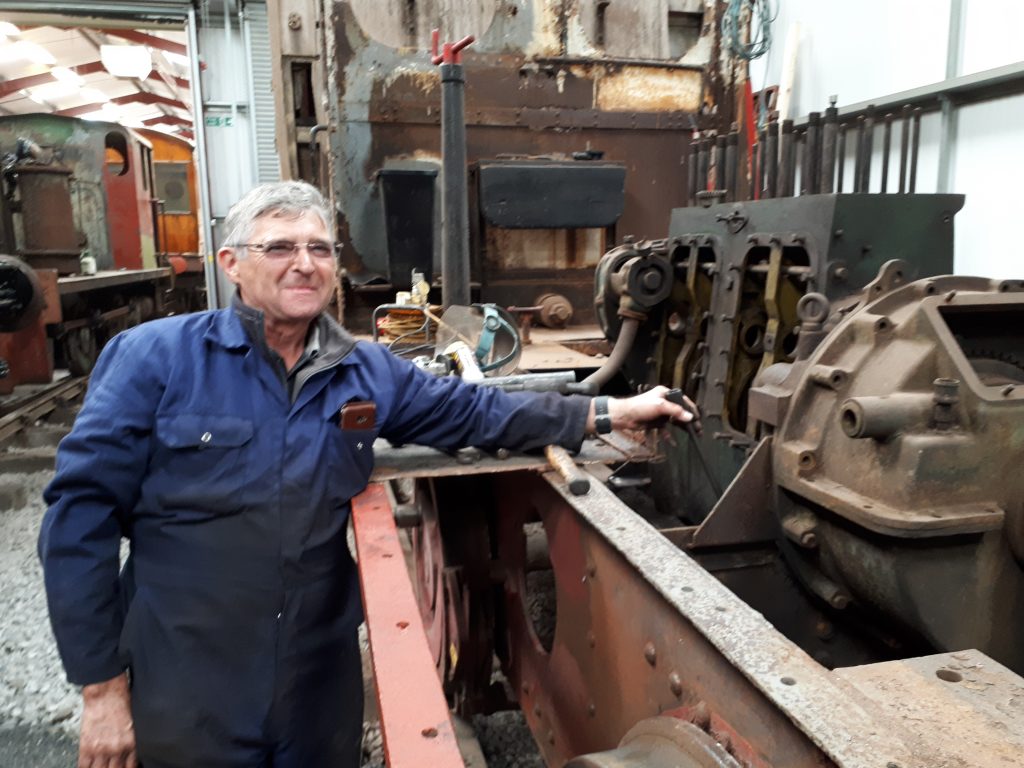 It is planned that this will take place when FR 20 is shunted into the FRT shed after its boiler lift.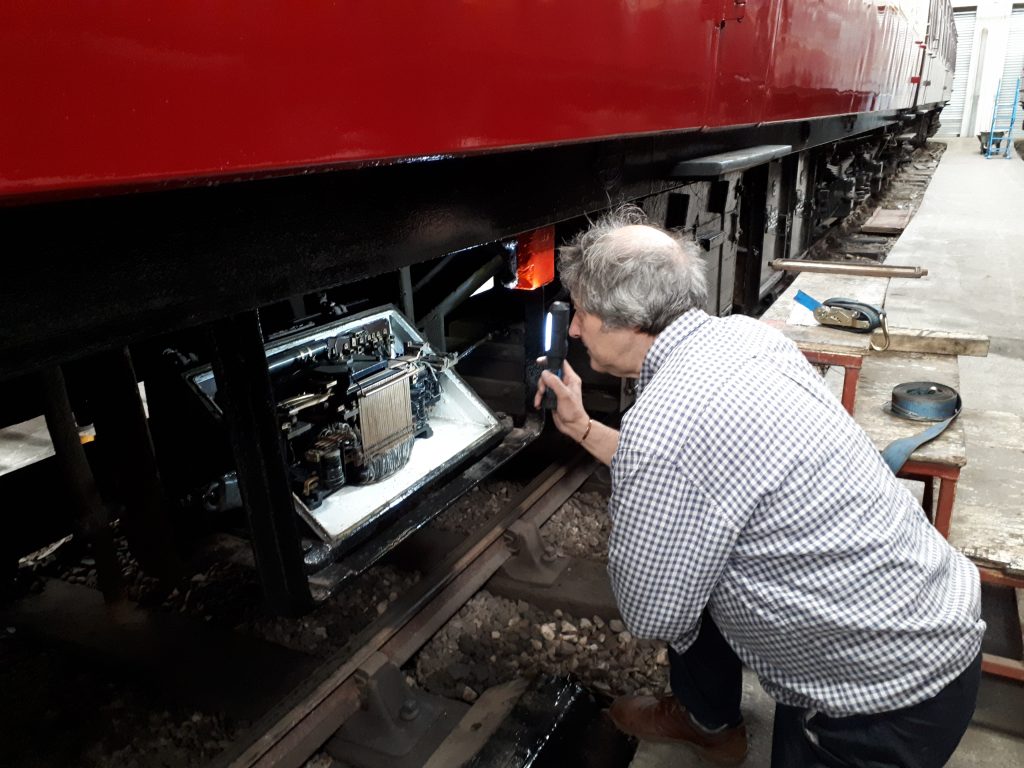 Mike has continued his work to track down electrical faults on the former FRT RMB. He is seen here investigating the regulator box.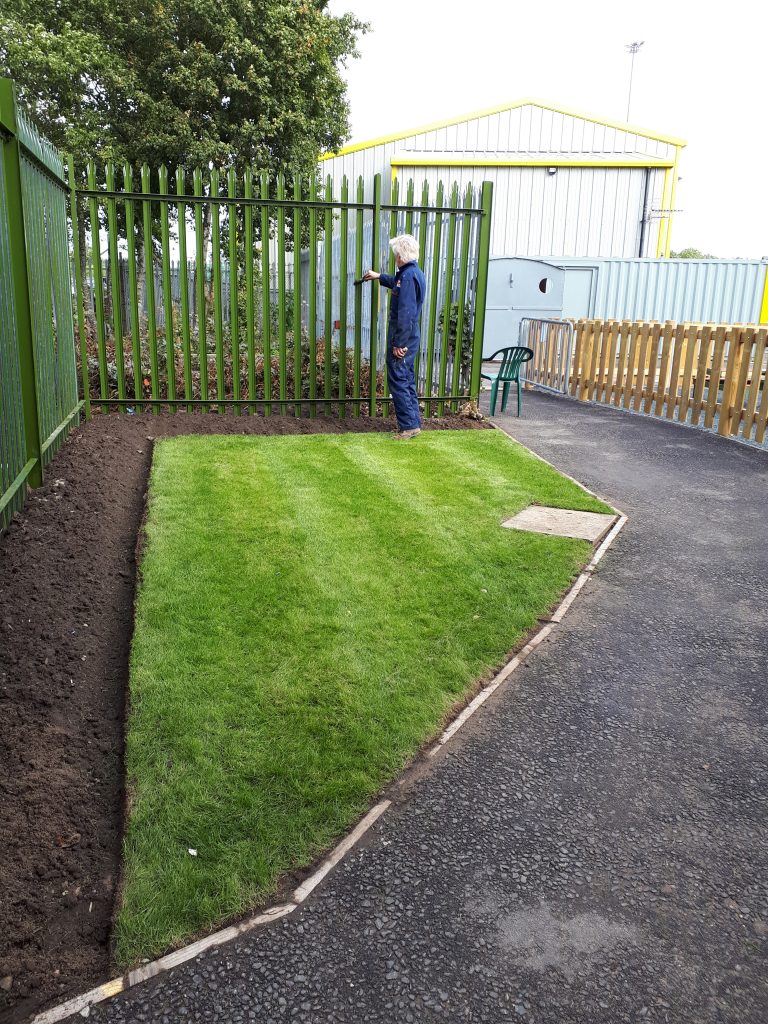 Outside, Ted has made good progress with the garden adjacent to the path to the FRT shed and alongside the new playground.
The new children's playground was successfully opened on Saturday afternoon by John Gilmour of Radio Lancashire. This coincided with the RSR's Autumn Diesel Gala and was followed by a successful Folk Evening with Fleetwood Folk Club in the new Exploration Room.
Finally, we have received confirmation that the funeral of Charles Maher will take place at Crosscrake Church at 1 pm this Wednesday, 10th October.