FR 20's boiler is now ready for lifting after more concerted work by our friendly alien who answers to the name of John – see last week's blog. Ade is on standby to do the necessary shunt with the receiving wagon and we await further details as to when the lift can be arranged.
Meanwhile, work continues on cleaning up and painting the various components that have been removed from FR 20, with Fred and Tim making further progress. Once painted, the labelled components are placed into store.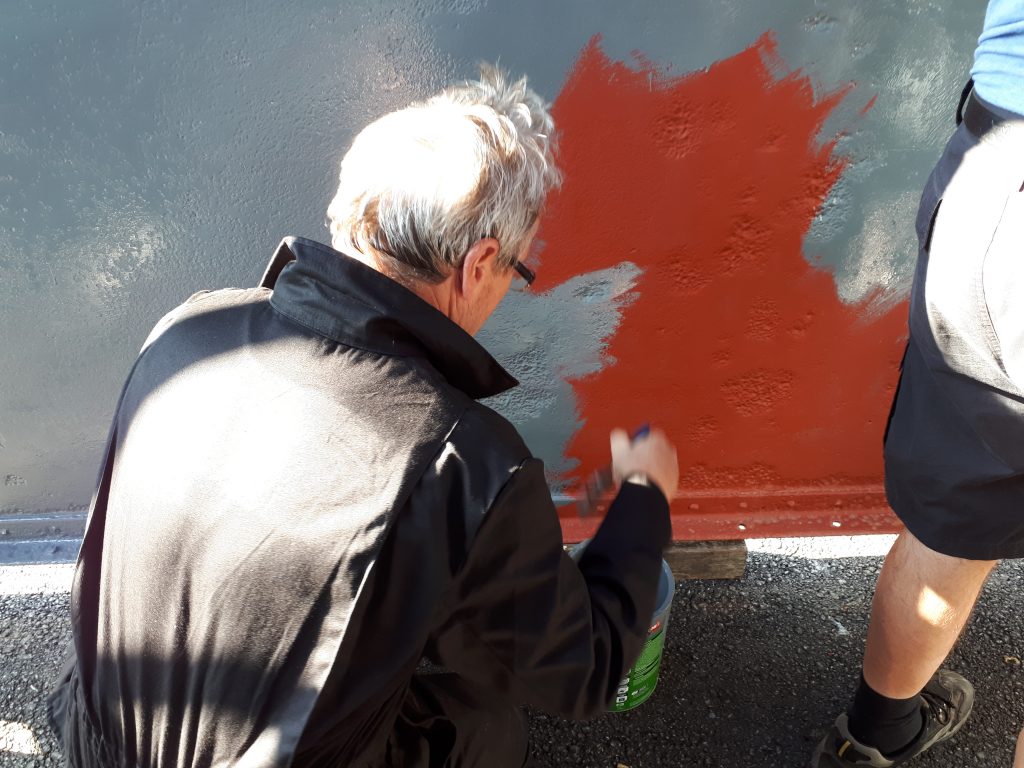 Ade has once again been prettying Caliban's frames with his paint brush whilst Paul Balshaw and John Davis have been making the most of some decent weather by putting more undercoat paint on the cab.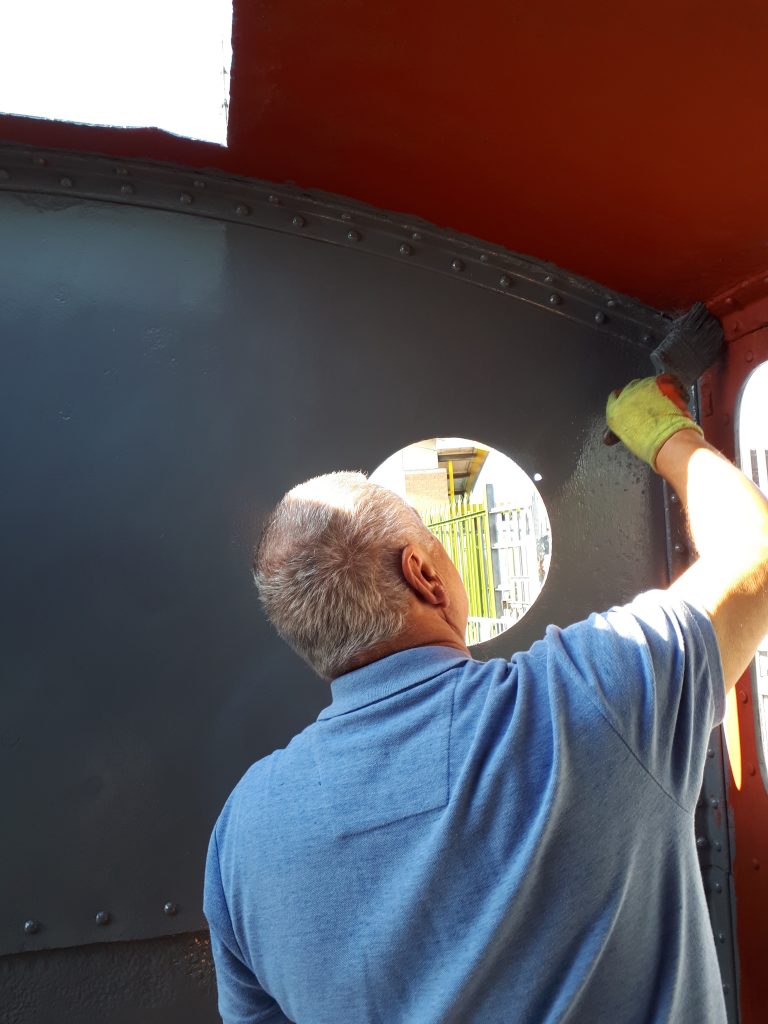 Roger has continued his work on cleaning and painting the eccentrics.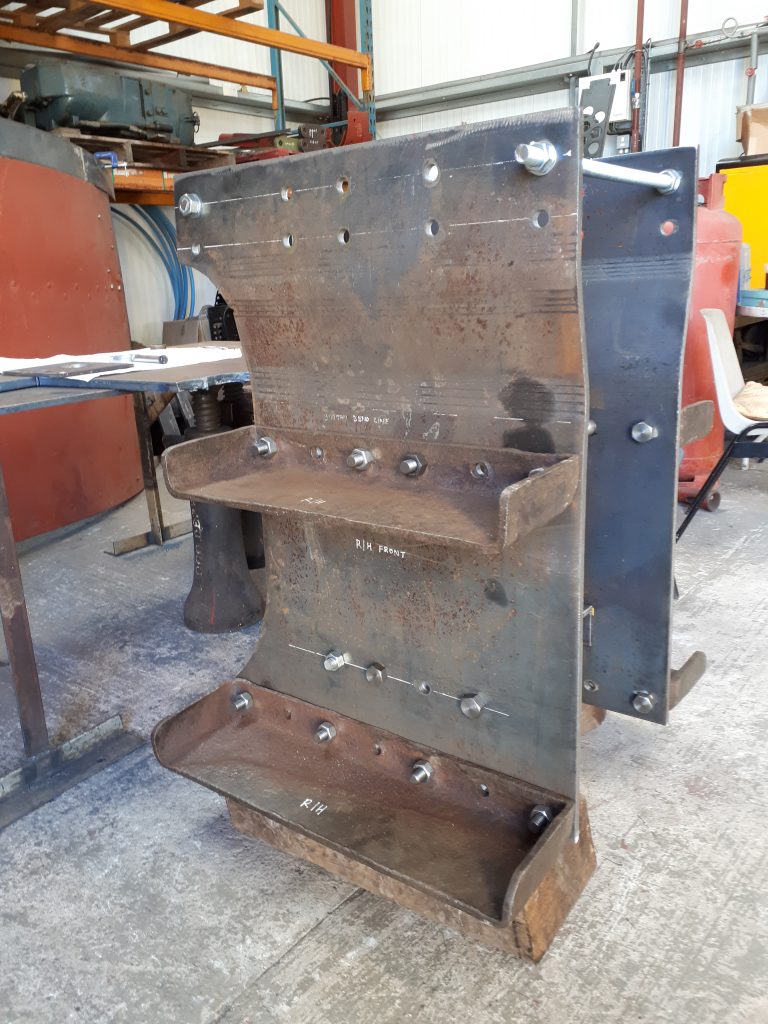 There has been more work on Wootton Hall including the behind the scenes preparation of drawings by Bob who was present on Friday. The Thursday riveting gang of Keith, John Dixon and Matt Gervis has again convened. This photo taken last Wednesday shows the steps which give access to the cab ready for attention from the rivet gun.
There was good news on the former FRT RMB's electrics, which had been causing heads to be scratched when the batteries wouldn't charge. Russ Walker found a faulty fuse – but one which had supposedly already been checked and found to be OK! Anyhow, this success should enable Mike to get up off his knees and attend to other things. Incidentally, Mike and Dave Starkie attended a carriage workshop at the East Lancashire railway last Wednesday which Mike says was very useful.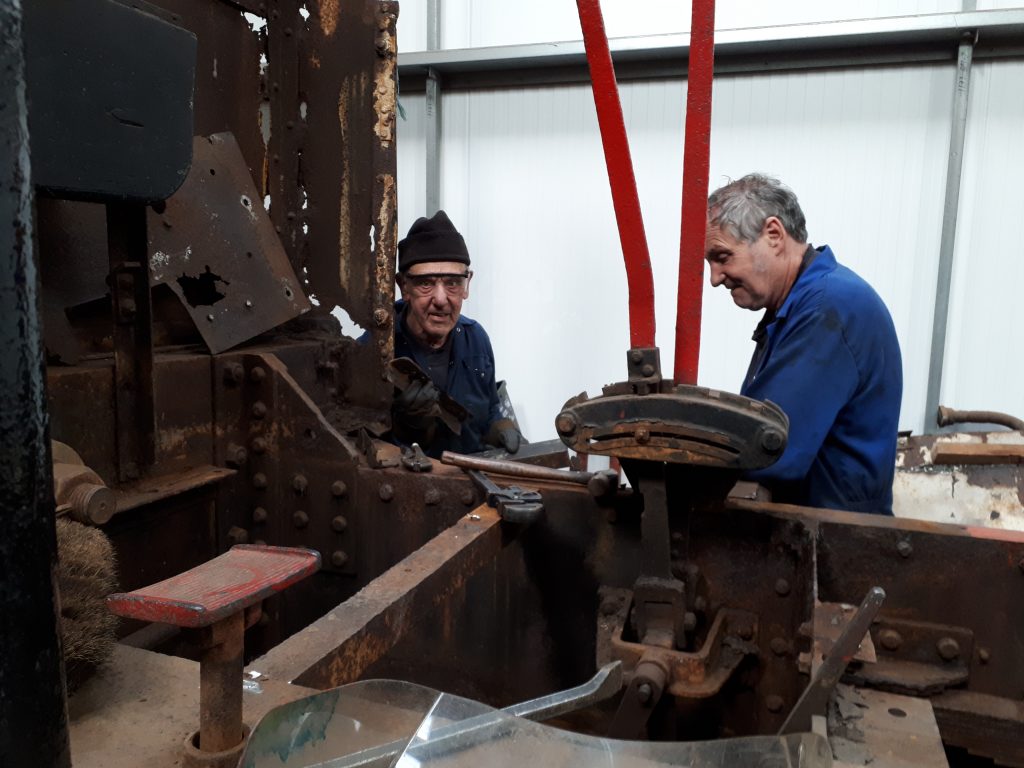 There has been further progress with Fluff – Howard and Keith are seen here discussing the work in hand. John Davis also did some work on cleaning the footplate on Friday.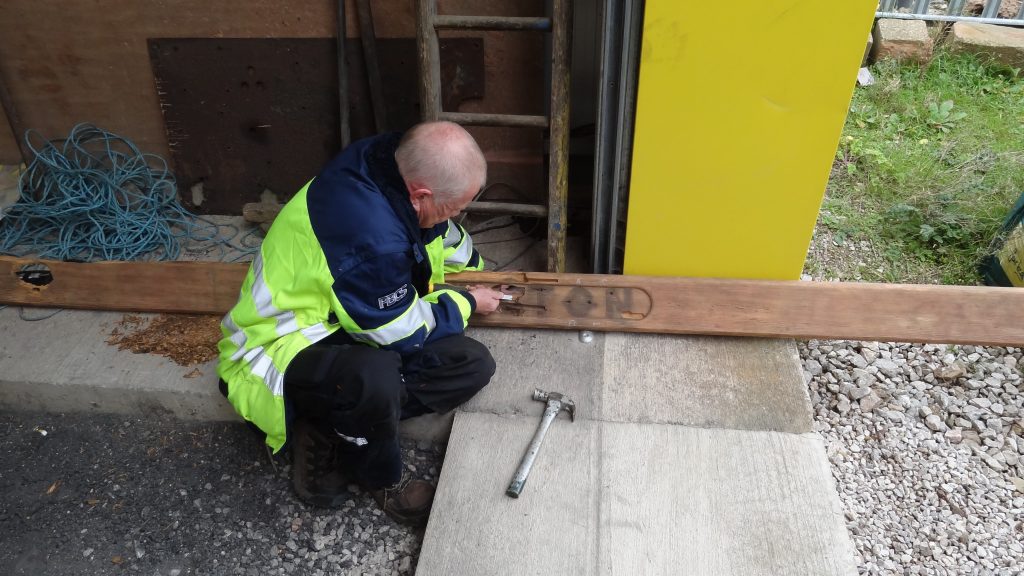 Work on the L&NWR platform seat from Preston station has also continued and Paul Newton is seen here doing some woodwork.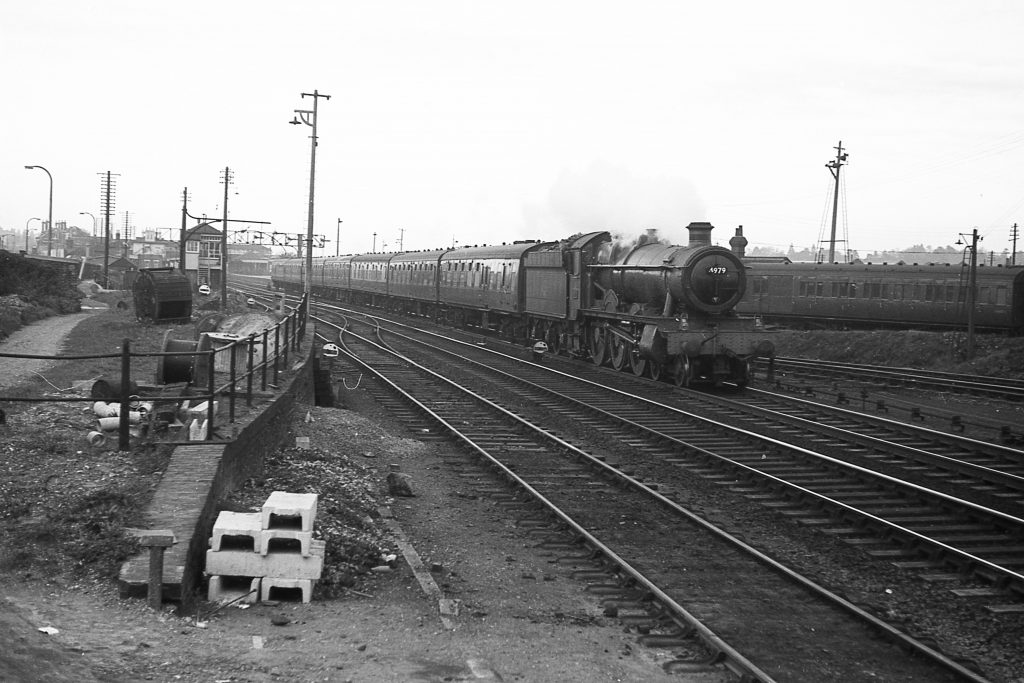 Finally, we wanted to share a photo from British Railways days of the FRT's GWR 'Hall' Class 4-6-0 No. 4979 Wootton Hall which has been kindly sent to us today by Richard Greenwood. It shows the locomotive heading south from Eastleigh with what was presumably an inter-regional train, probably heading for Southampton and Bournemouth, on the 3rd November 1961. Thanks, Richard.