With Tim taking a short walking break in the Scottish Lowlands this week, the blog has been compiled from notes and photos provided by Mike.
Ade and John Dixon continued work on Caliban and FR 20 respectively last Wednesday whilst Howard, John Davis and Mike worked on Fluff, removing part of the footplate and also some of the gear linkages which are stiff.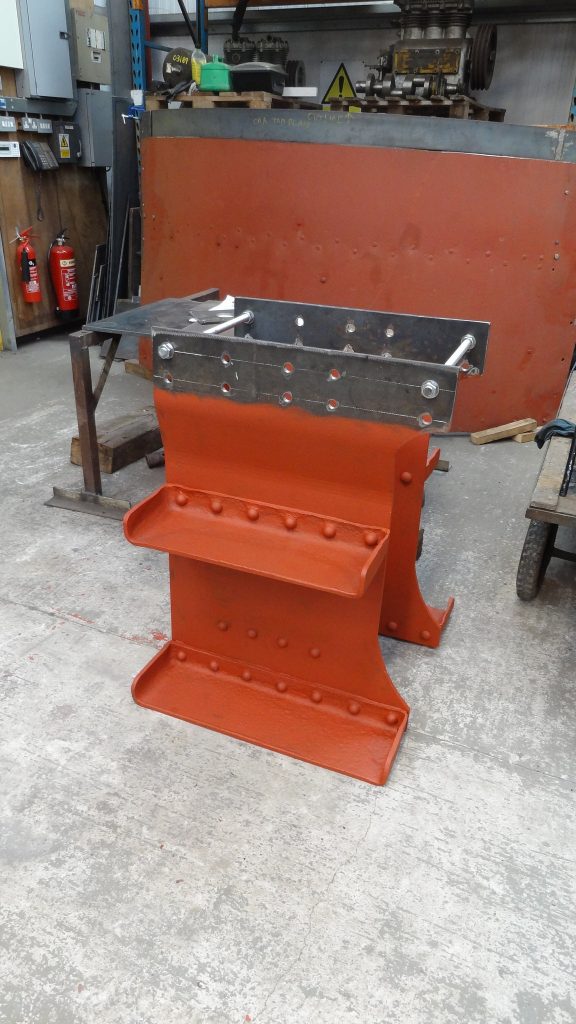 Keith was busy preparing for another riveting session on Thursday. The footsteps shown in last week's blog have now had the steps riveted into place permanently.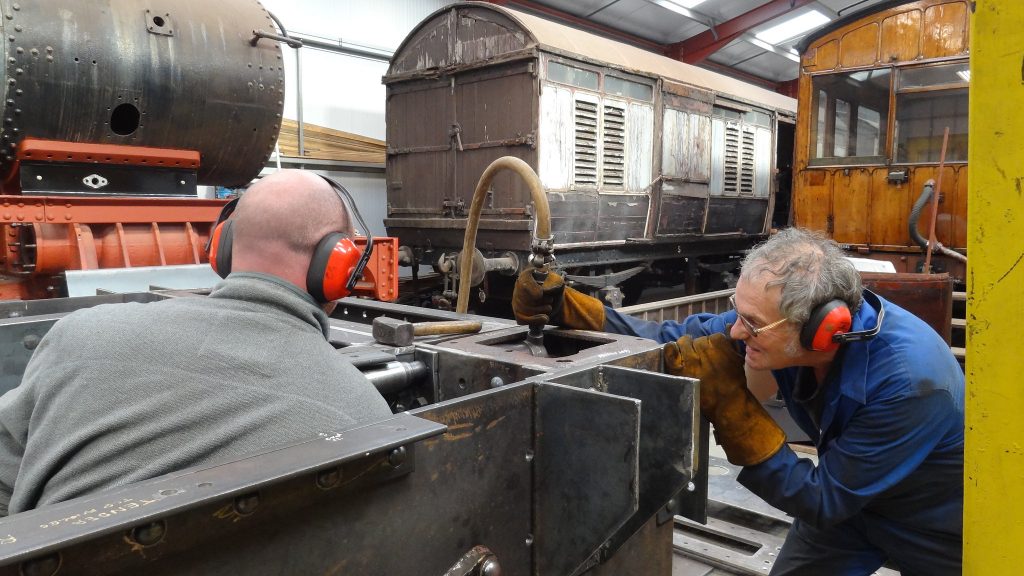 Matt Gervis and Keith are seen here riveting whilst an aerial shot shows Wootton Hall's tender frames and also Chris Rycroft, who was cutting the rivets to size.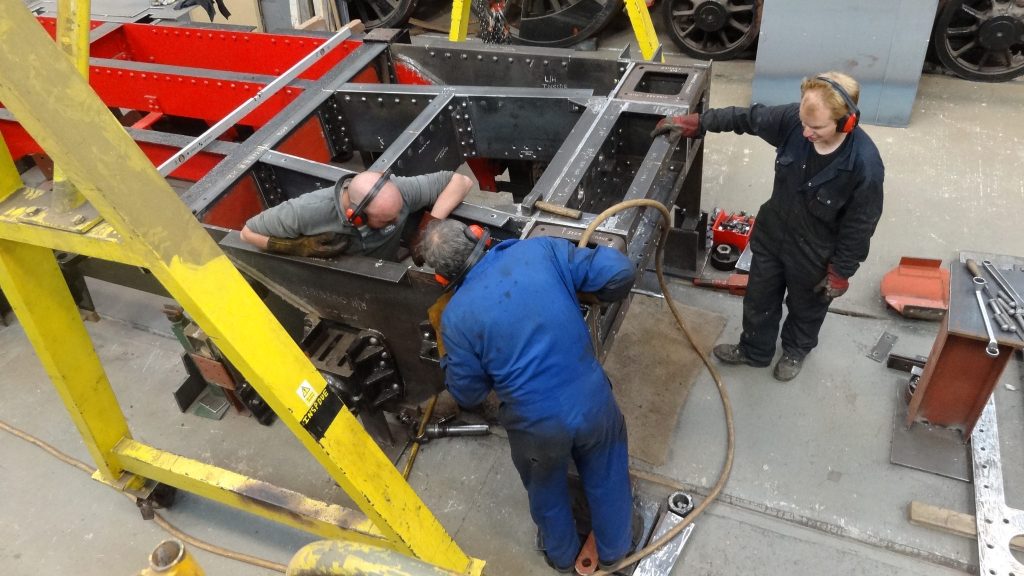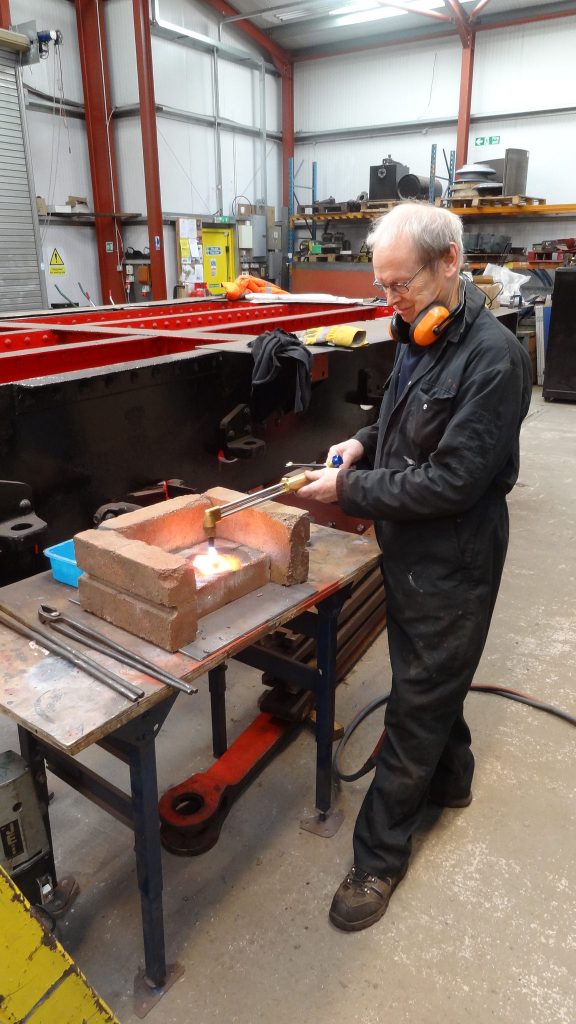 John Dixon is seen here heating up one of the rivets; a total of around 50 were fitted last Thursday.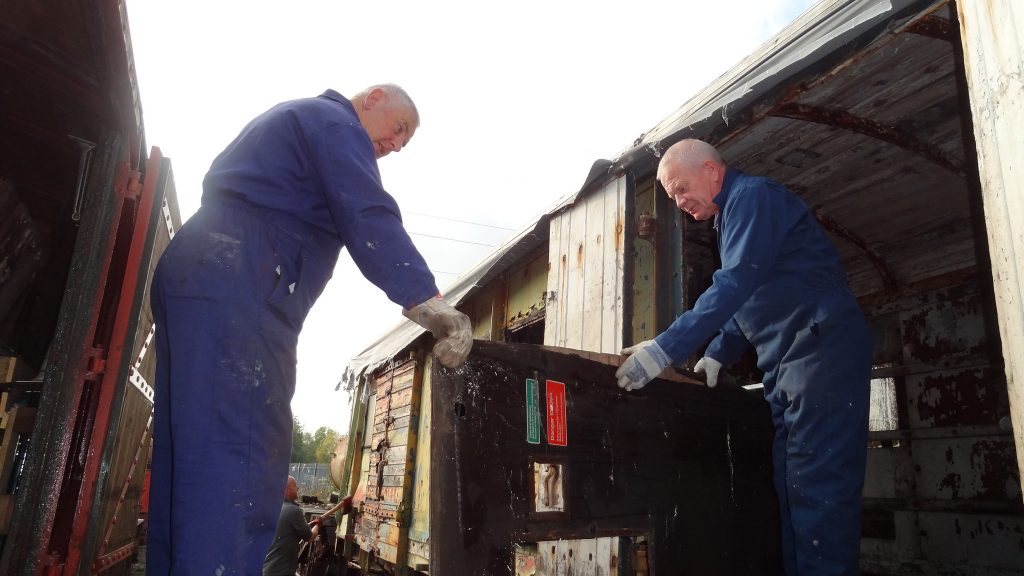 The main event on Friday was the emptying of the newly acquired PMV in readiness for the body to be removed.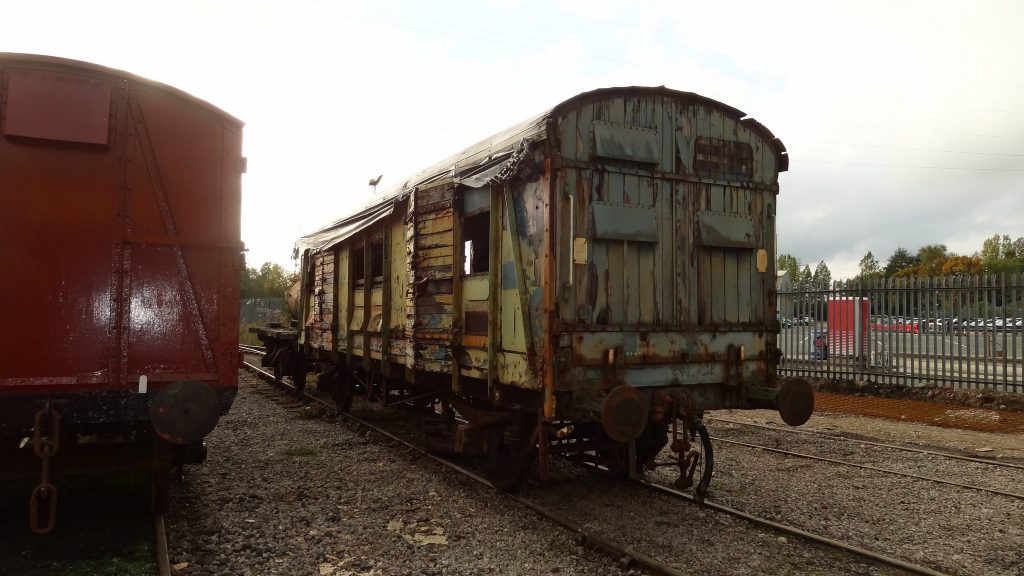 The chassis will eventually be used for the second class North London Railway coach body which is currently in store at Blackpool. In the shorter term it may well be used to store the frames for FR 25 when they arrive from Carnforth.
Fred and Bob were also present on Friday with Fred cleaning FR 20's components and Bob preparing drawings for Wootton Hall.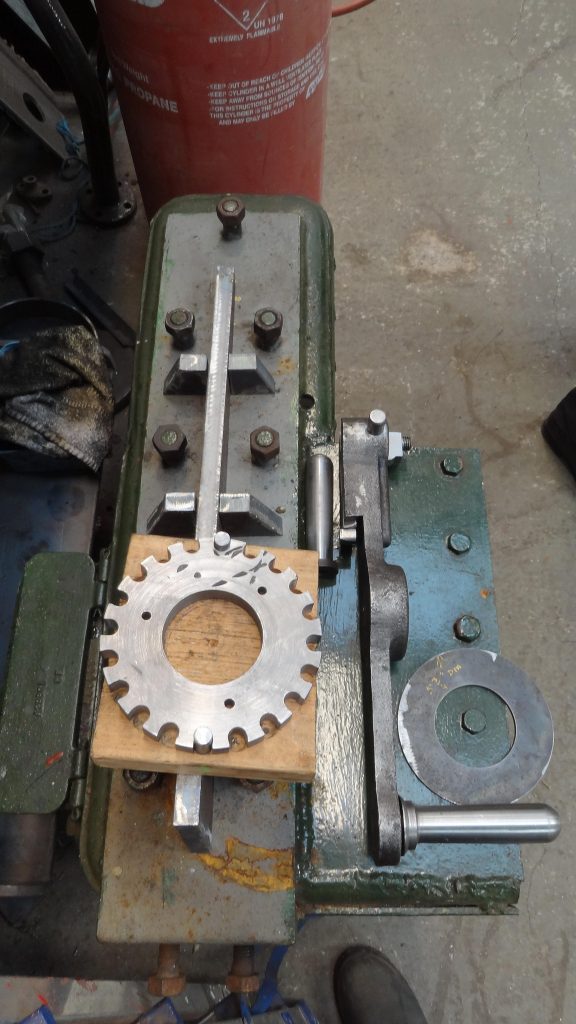 In the main workshop Bill Norton has machined up a cog which will eventually form part of Wootton Hall's reverser – it is seen here with the reverser handle.
Saturday saw the removal of some Sentinel wheels from the Weltrol which is planned to be used to accommodate FR 20's boiler. Hopefully a boiler lift can be arranged this week.
Looking forward, there are Spooky Trains at the Ribble Steam Railway this next weekend and it won't be too long before the Santa Specials in December. Alison is looking for help for anyone who can assist with the latter trains.