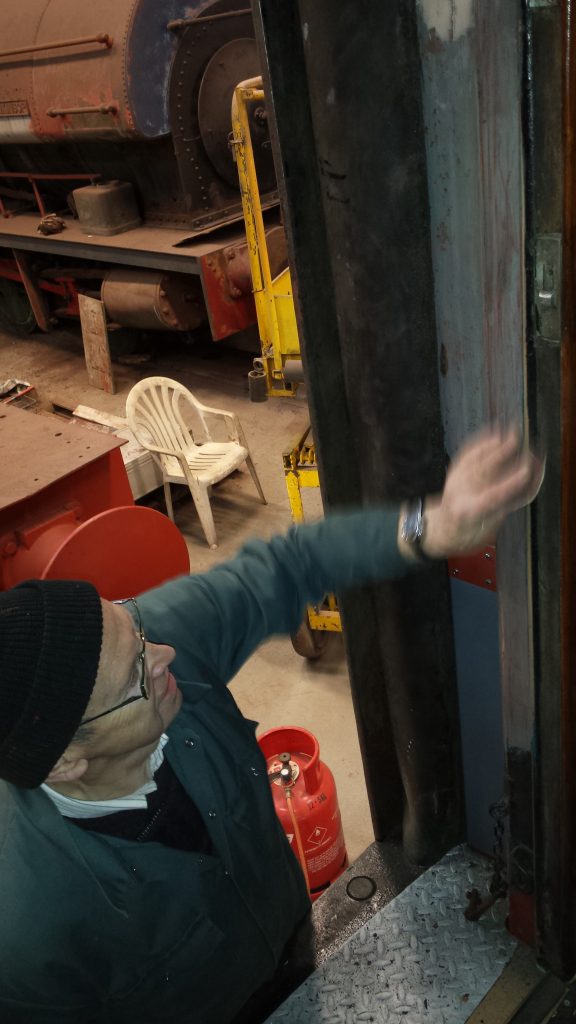 It was a quieter day at Preston on Wednesday with Alan braving the snow to go to Shildon once the snow gates on the A66 had been lifted. Tim was also away which left John working away sanding gangway metalwork at the east end of the RMB whilst Mike continued the reassembly of the toilets.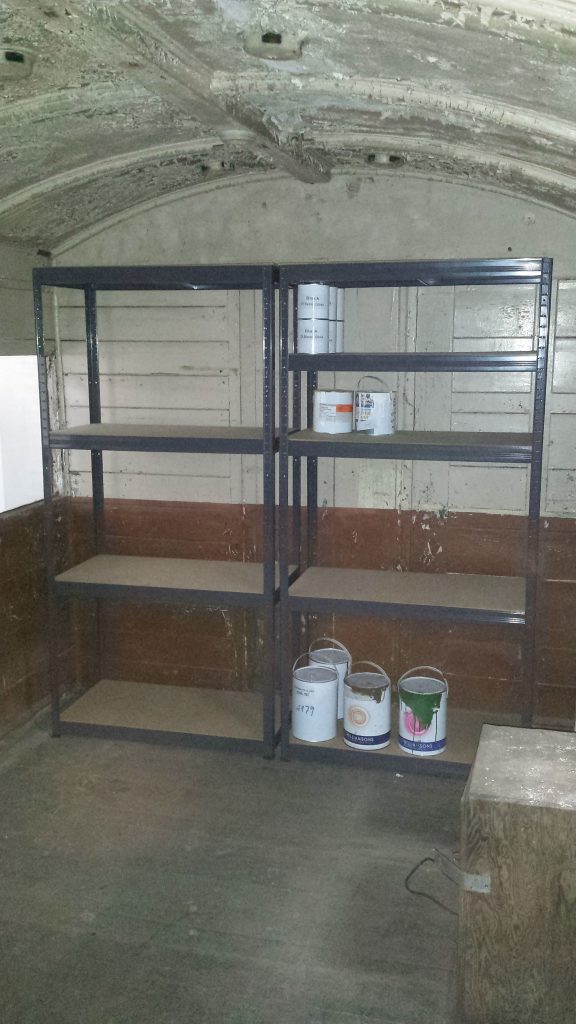 David has now finished the assembly of the new shelving in the first class North London Railway coach body and he and Tim spent some time on Saturday stacking paint cans and other C&W consumables from the interior of the RMB.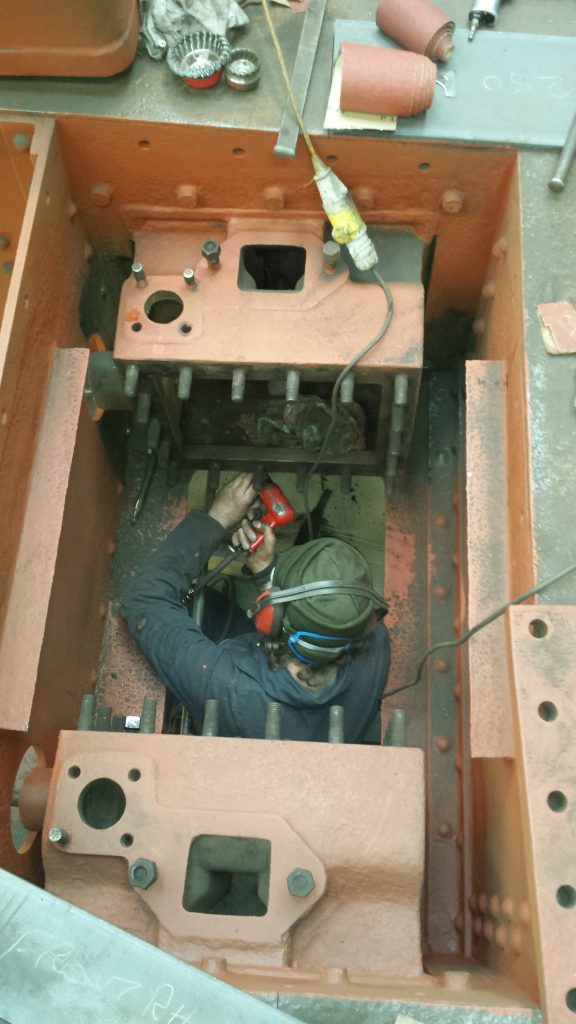 However, Adrian broke the silence in the shed with the needlegun around Caliban's valve chest.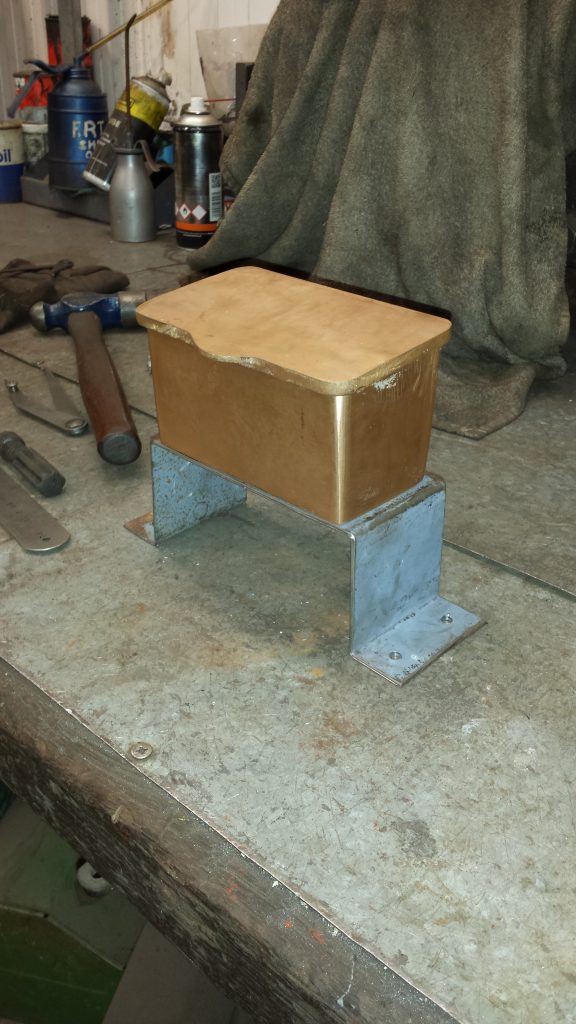 Howard is still busy with Caliban's new lubrication boxes, making stands for them, and happy that his precious knife and fork survived the fall of the North London Carriage door on his tool box last week, which didn't fare as well.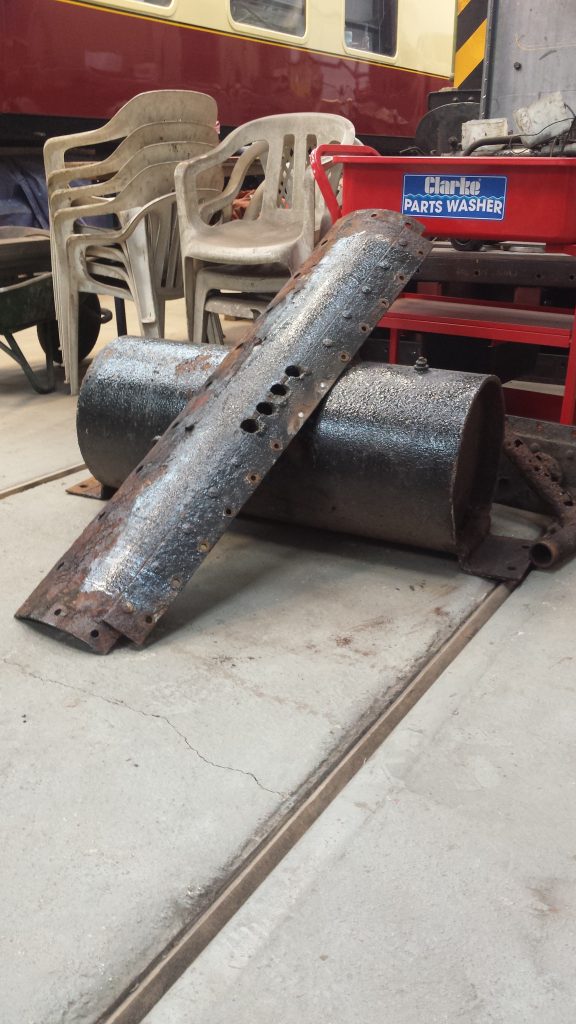 Keith has been removing more platework and also the vacuum reservoir from Wootton Hall in readiness for Fred and Roger to clean and apply primer paint.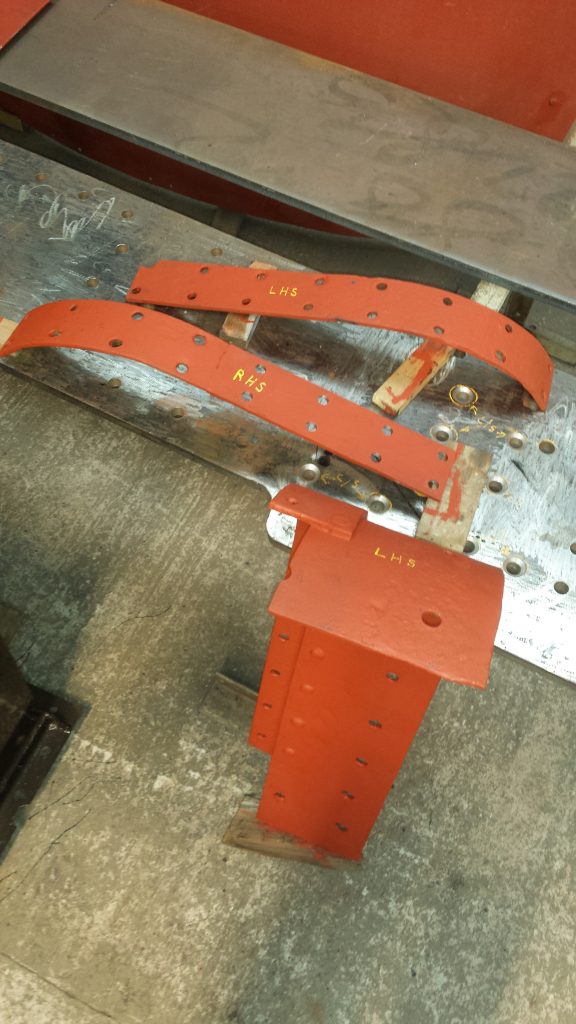 Last week's output from Fred is seen here.
Alan and Alison had good weather up at Shildon over the weekend and Alan and Tim were successfully re-assessed for driving there on Thursday and Friday.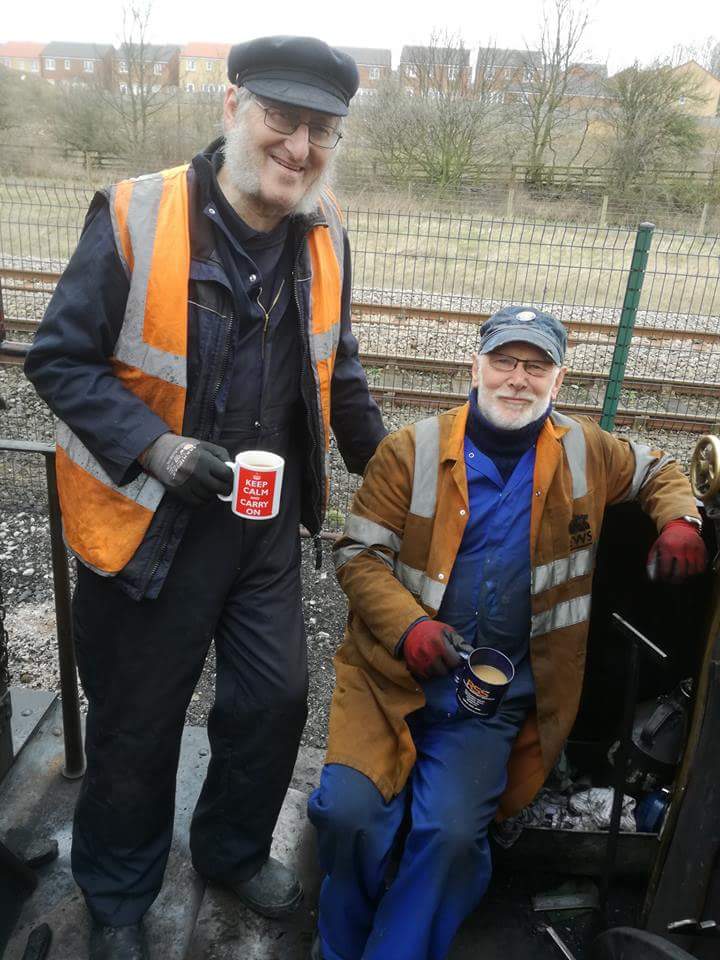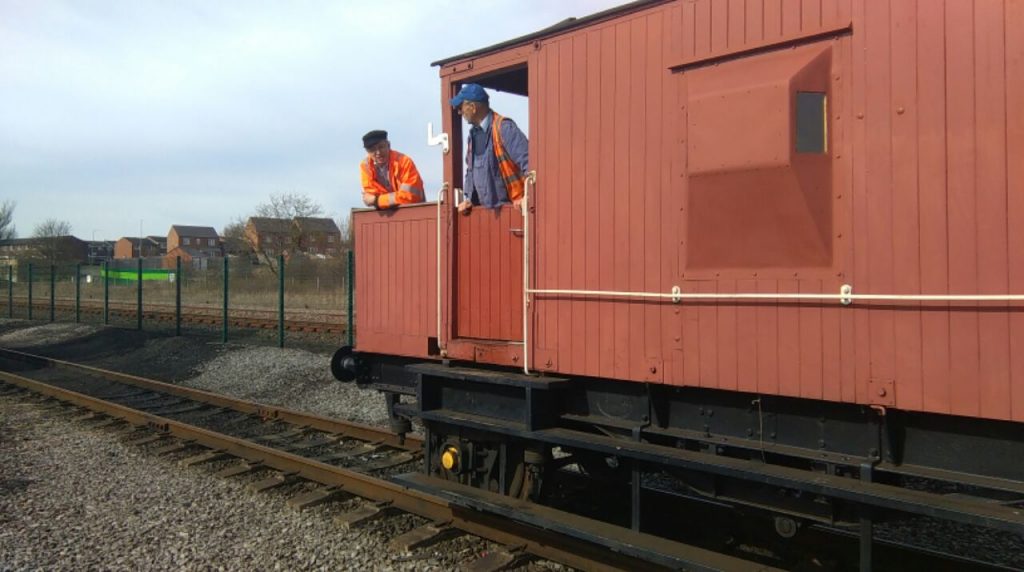 Alan is seen here on the footplate on Thursday whilst Tim is seen acting as guard with Martin Clark on Friday whilst Anthony Coulls is assessed.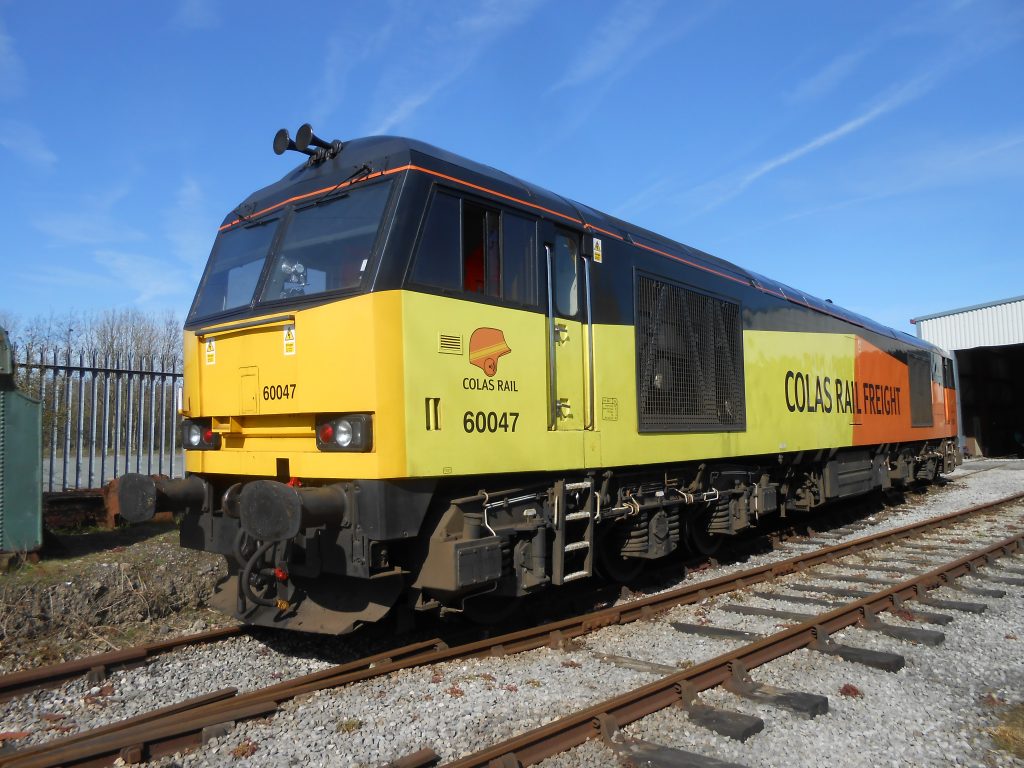 The Ribble Steam Railway's Diesel gala took place over last Saturday and Sunday and the photo of visiting Colas locomotive 60047 shows it outside the RSR running shed during the driver's lunch break on Saturday. This next weekend will see the RSR's Steam Gala with four engines in steam, which will keep Keith, Alan and Tim busy.
A first reminder here that the final Preston Branch meeting of this season will take place at 8 pm on Tuesday evening, 11th April, at The Ale Emporium, Preston. No doubt more steamy videos to watch.