Firstly, apologies this week to Ed and Anne for an error in last week's blog in which a photo of Anne was described as Ed! Well it proved that people do read the blog as the mistake was reported more than once! But sorry both!!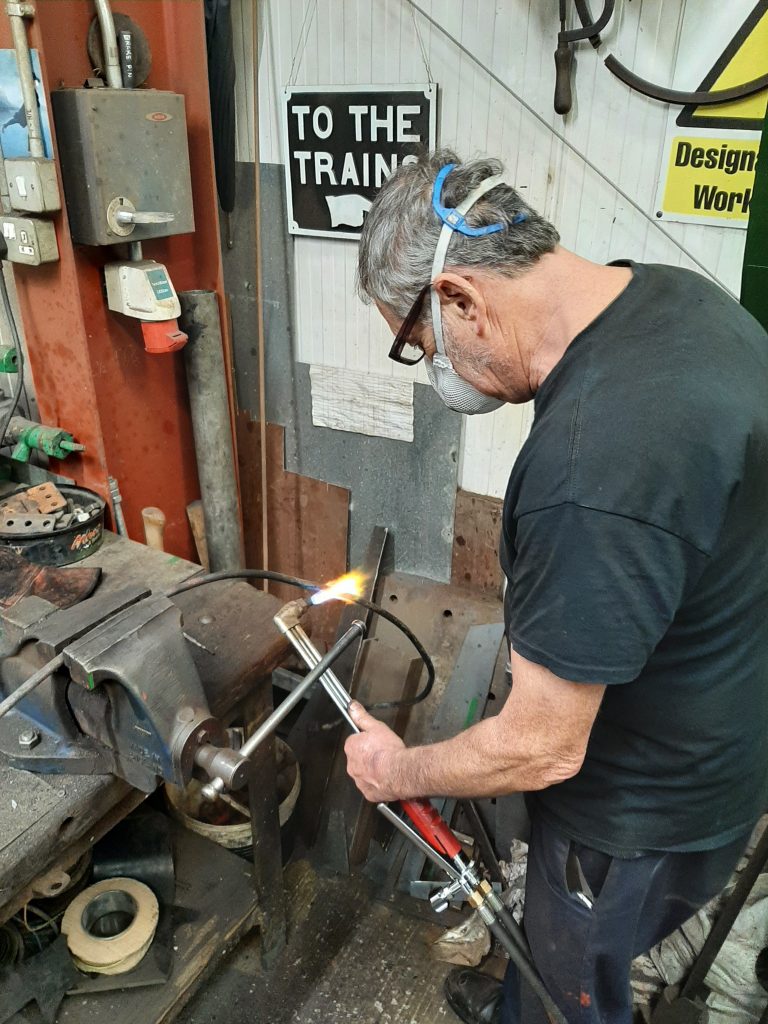 We are however pleased to report that the working party at Bury last Monday was successful in removing most of the items from 5643's smokebox in order for a full hydraulic test of the locomotive to take place on Friday. Keith also went across to Bury on Tuesday and Thursday to complete the job and apply the necessary blanks. Even better, the locomotive passed its test in front of the boiler surveyor and so a steam test has been scheduled for this coming Friday. This will require a further working party tomorrow, Tuesday, to reassemble the items in the smokebox. Unfortunately, the hostile environment of the smokebox had eaten away at the ejector exhaust pipe and so it came out in two pieces rather than one. Keith has since been busy at Preston cleaning up and annealing the pipework.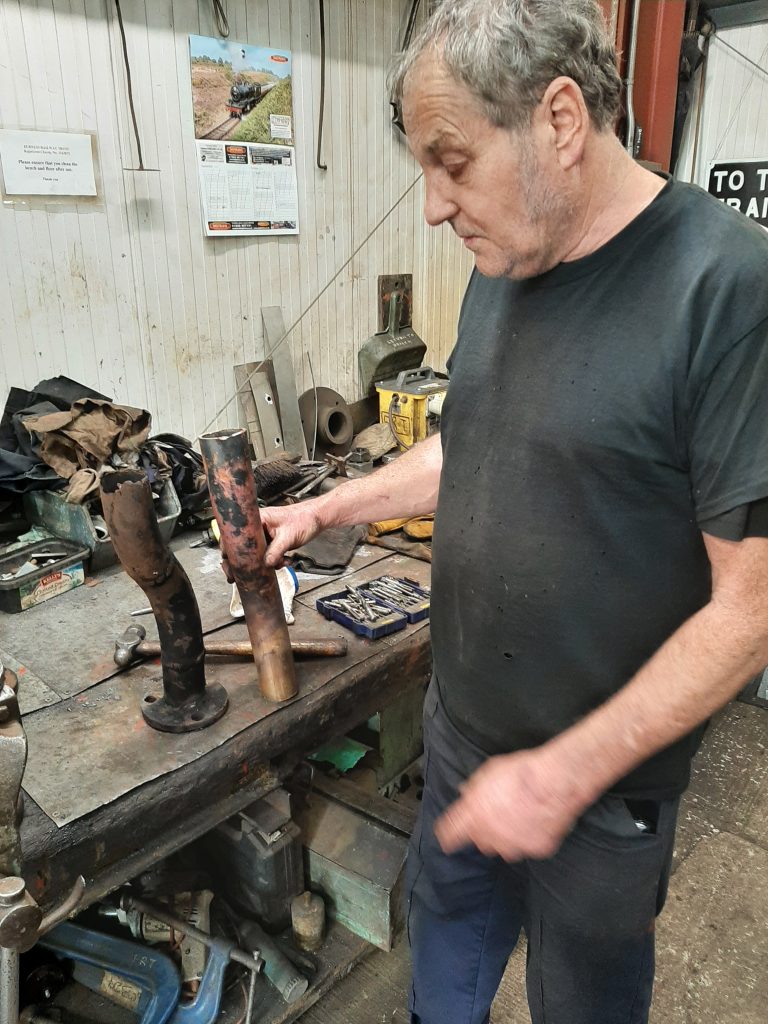 He has also made up a new pipe for the ejector.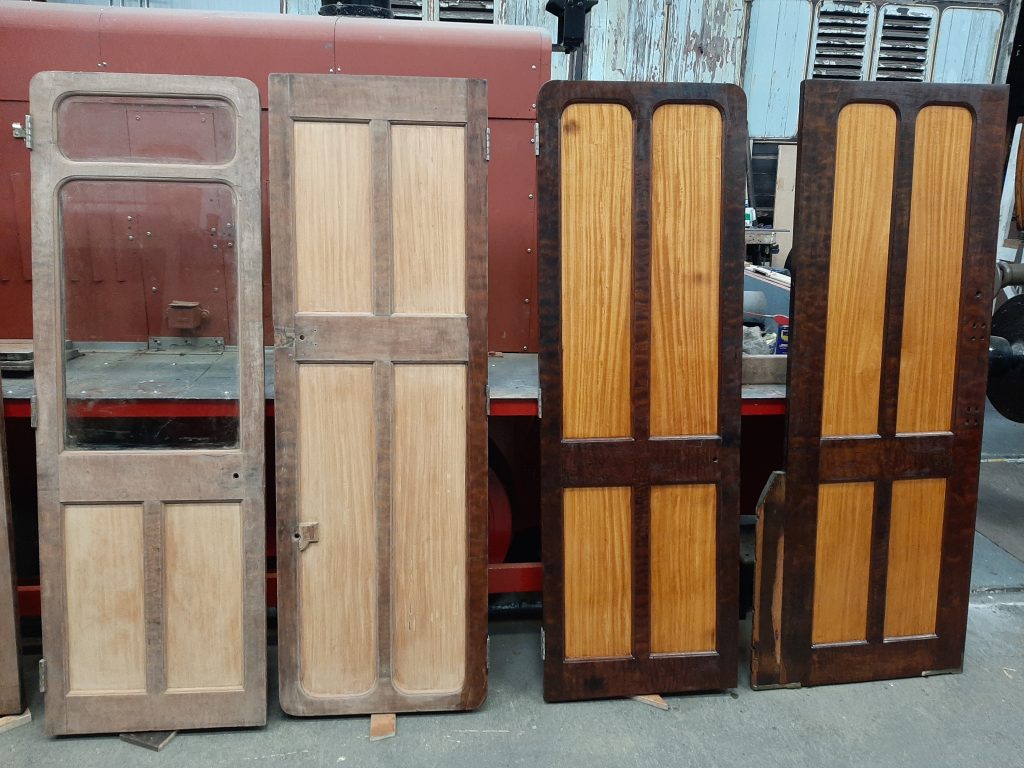 The first layer of varnish has been applied to the woodwork in the west saloon of Great Eastern Railway royal saloon No. 5 and also one side of the interior doors. The two doors on the right have received the varnish and those on the left await their turn. The end result looks good and is due reward for the all the effort that has been made to strip off previous layers of varnish. Work has also been going on behind the scenes by Andy Allthorn to produce replacement light fittings and obtain new glass bowls which will hopefully be arriving at Preston shortly along with the new LED light bulbs which have been procured.
Furness Railway No. 20 has appeared back in the FRT shed having completed its scheduled duties this year. Work will now turn to preparing it for a 14 month examination by the boiler surveyor.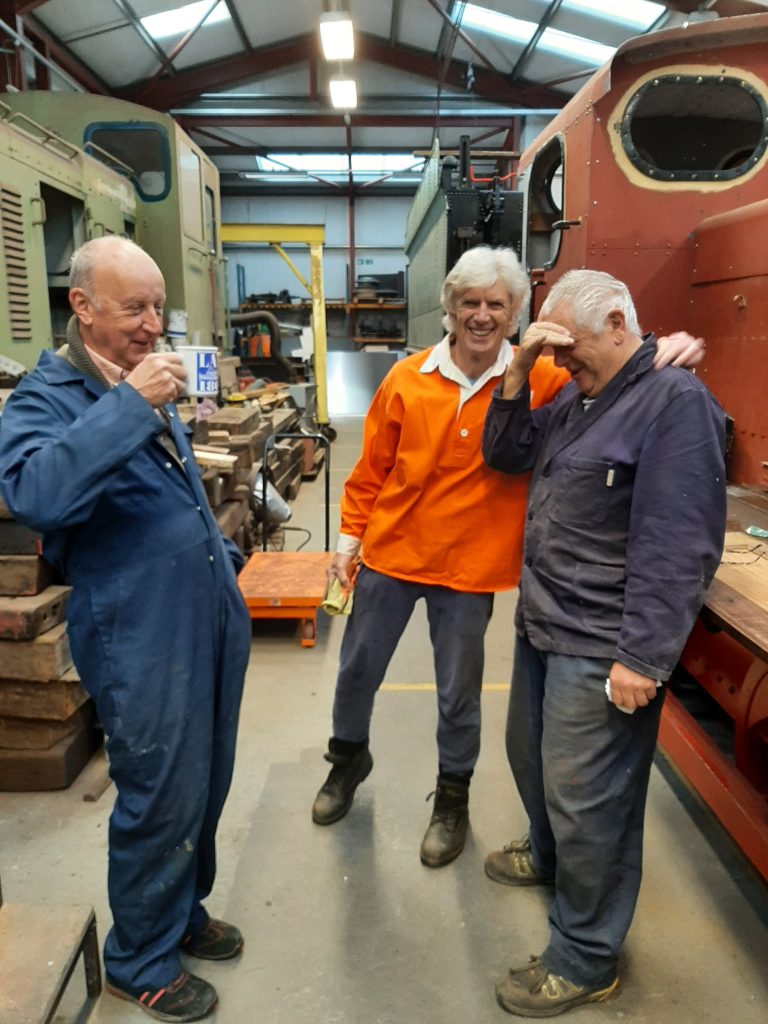 Finally, those of you who attend working parties at Preston will be aware of the football rivalry within the FRT shed between Preston North End and Blackpool fans. The 4-2 home win by Blackpool the previous Saturday prompted Ed to turn up in his dayglo tangerine football shirt, much to the dismay of PNE supporters Phil Burton and John Davis!