We can announce this week that the Annual General Meeting of the Furness Railway Trust will be held in the FRT shed at Chain Caul Road, Preston at 7.30 pm on Tuesday, 16th July 2019. The Accounts for 2018 have been passed by the Independent Examiner and the Annual Report duly approved by the Trustees. Printing of these is currently in full swing and should be sent out before the end of this week. It is taking up a lot of time so consequently the blog is somewhat shorter in detail this week! In addition, we can report that the latest edition of The Iron Horse is also in the course of being printed but will be sent out separately a little later.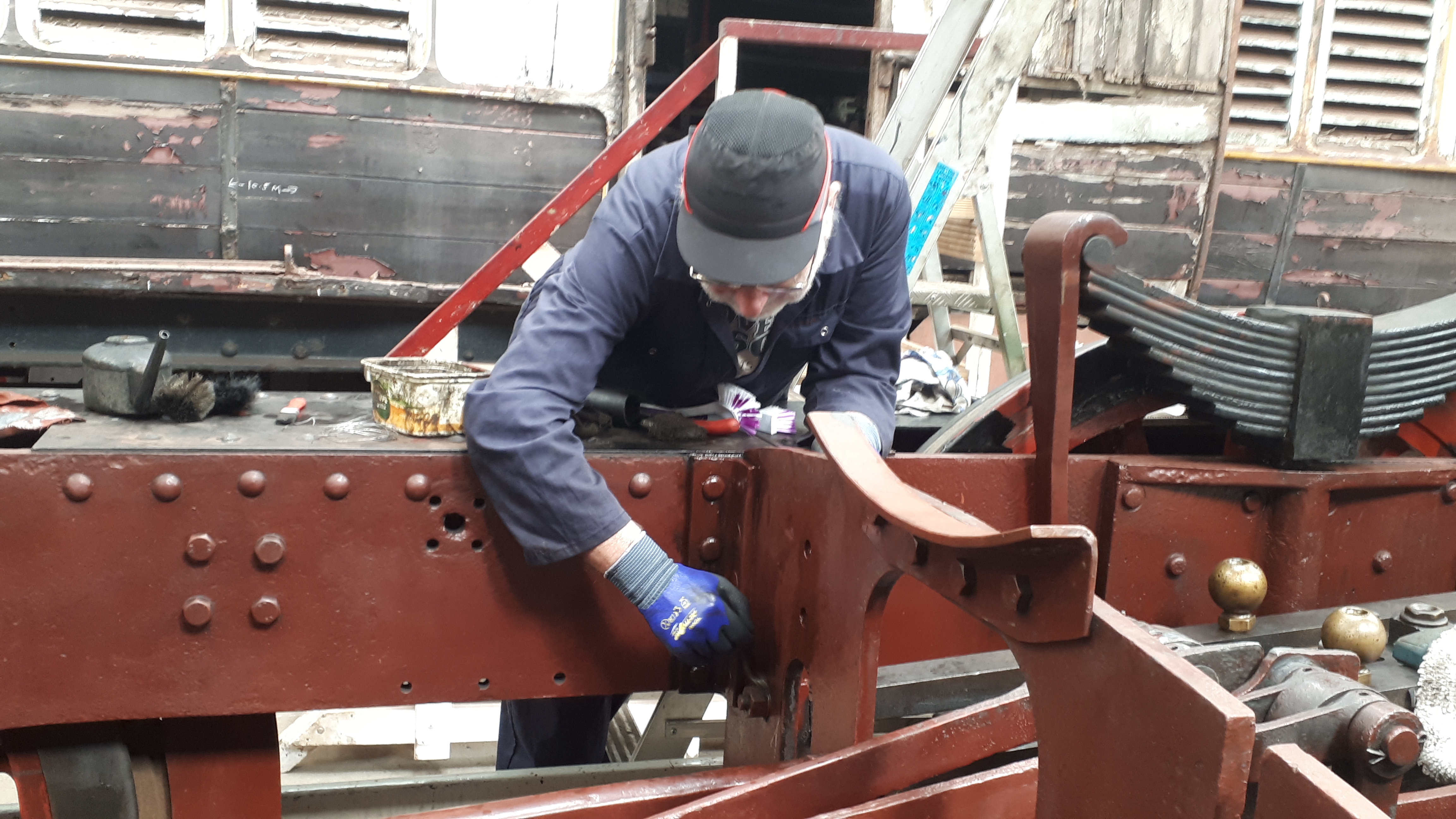 Work has continued at Preston on the overhaul of FR 20 with further preparation for painting. Phil Bell is seen here cleaning the inside of the frames.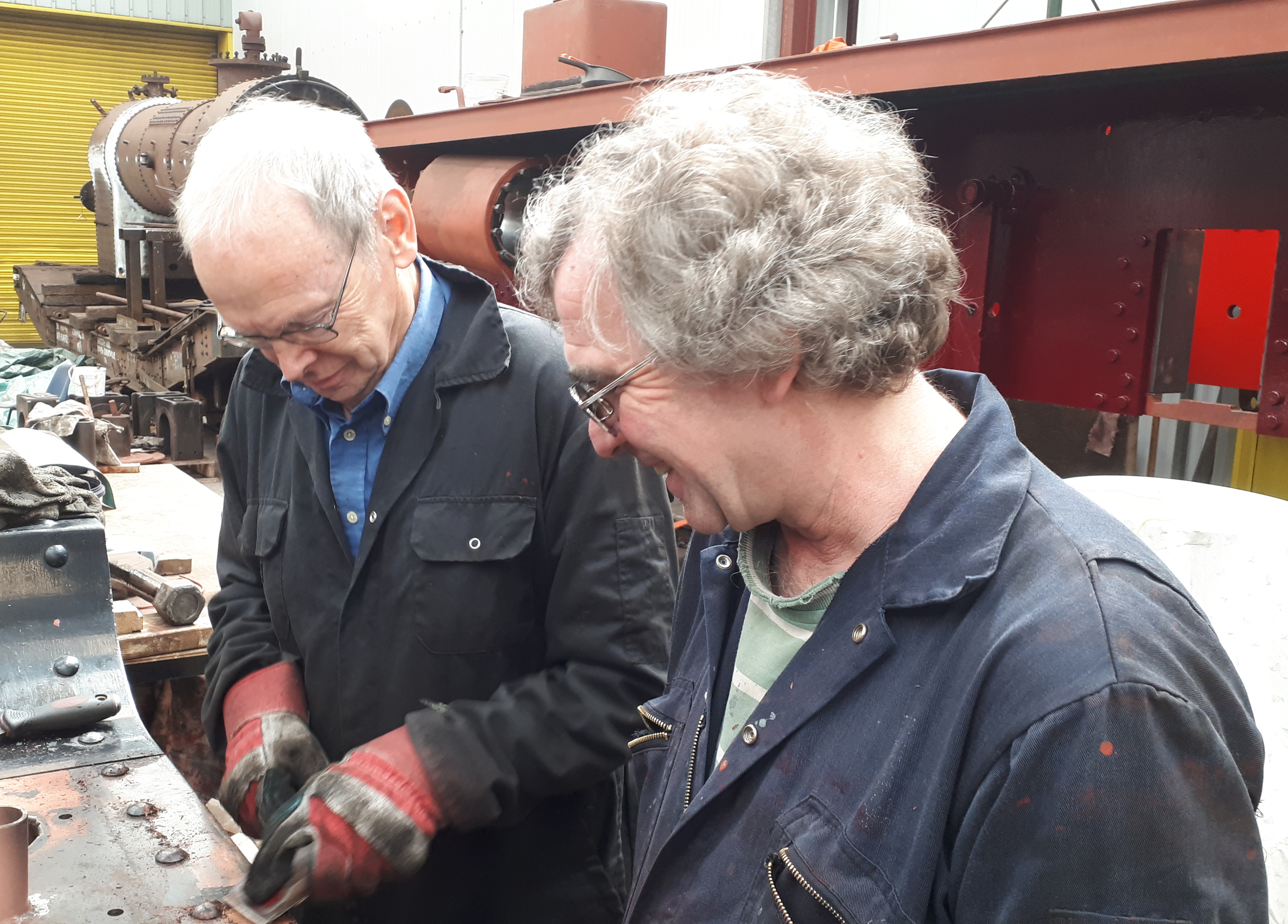 John Dixon (supervised by Ade) has been cleaning the rear running plate around the reverser and also underneath the engine's drag box and the latter was duly painted with Roger's help on Friday. Fred and Tim have been cleaning and preparing Caliban's wheels for painting.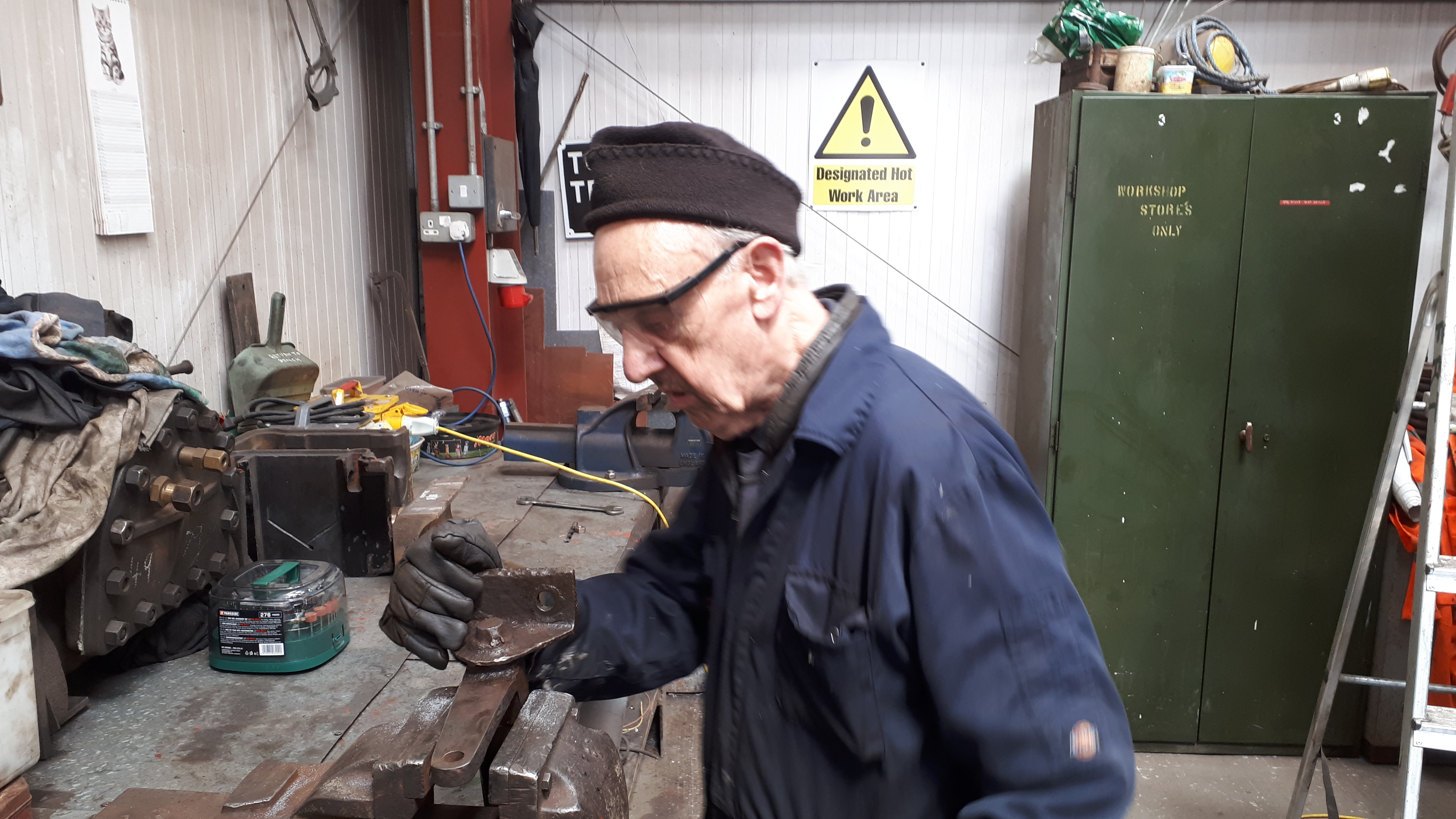 Various components from Fluff are still receiving attention including the seized clutch control assembly which has been presenting a challenge to Howard.
Finally for this week, outside John Davis has continued his work cleaning up the metal on the new tender tank for Wootton Hall.