It has been another busy week at Preston with plenty of work to occupy everyone.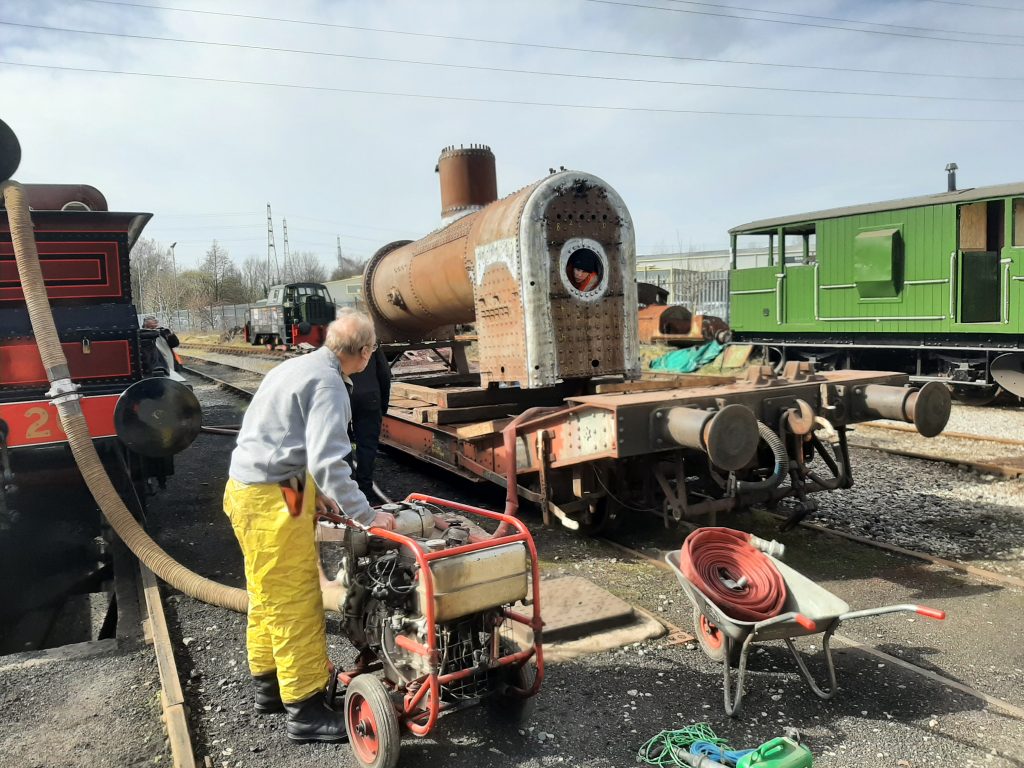 Last Wednesday morning saw Ade moving Caliban's boiler around to the running shed for a washout, using the fire pump and water syphoned from FR 20's tender. It took a little while this time to get the fire pump to start, but we had assistance from old friends Neil Glover and Jonathan Dixon to help us along.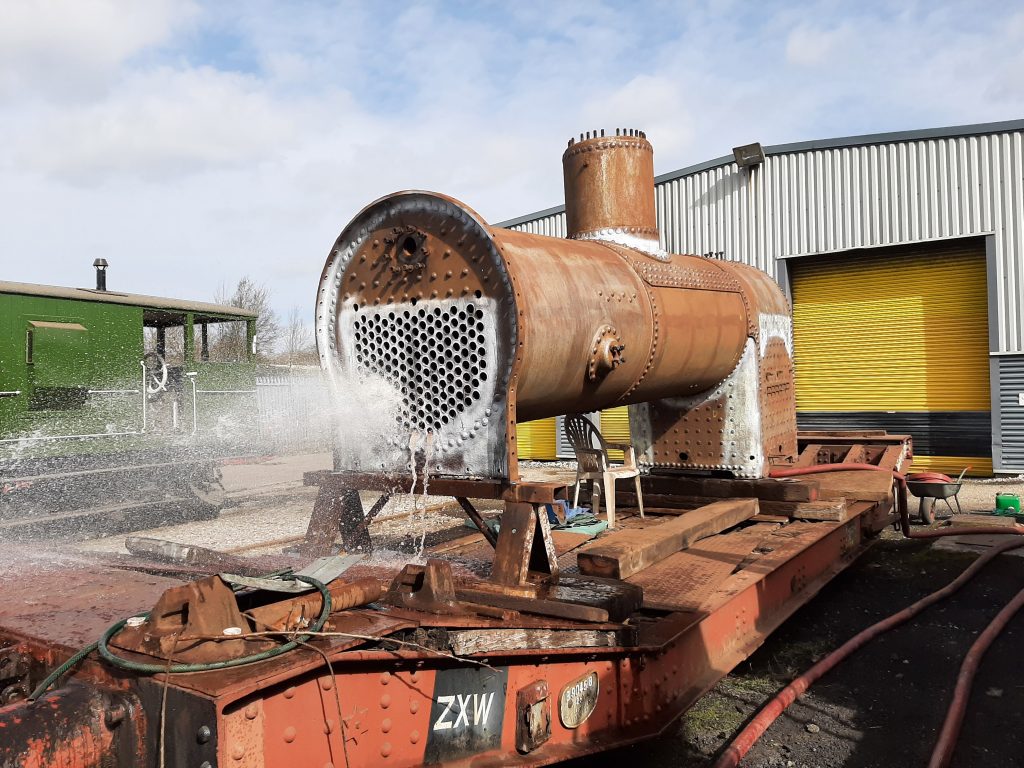 The boiler had not seen any water for thirty years, so the first blast from the hose jet revealed some very dark brown fluid. However, after plenty of flushing out, the water finally became clear.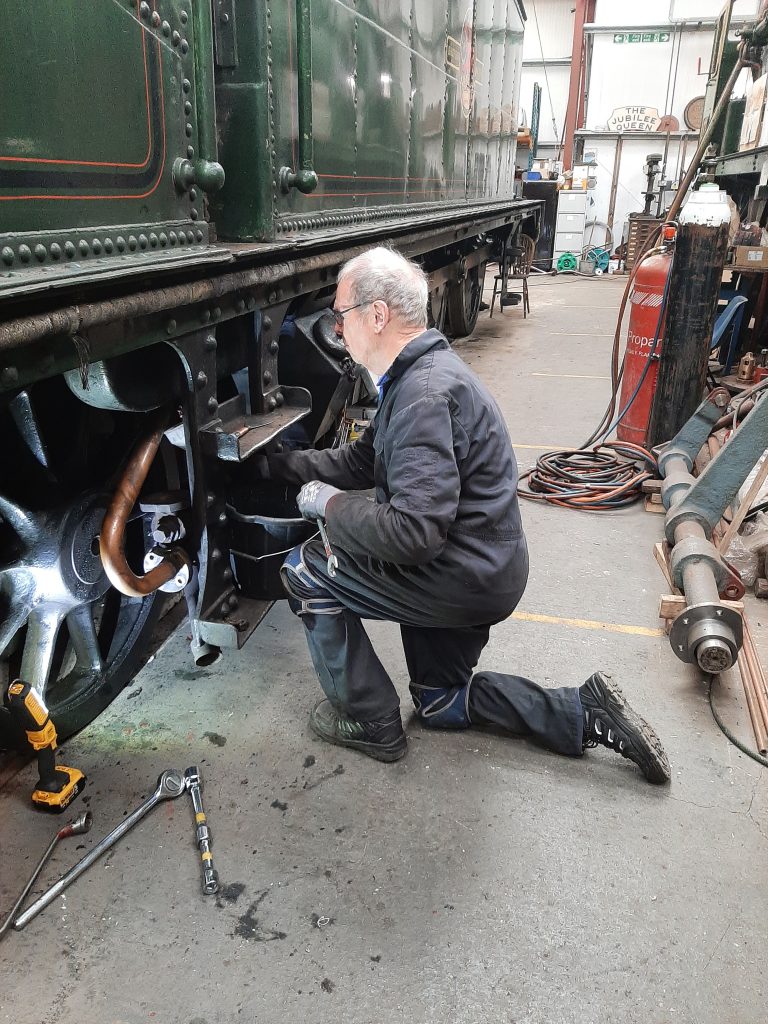 Work on dismantling GWR 0-6-2T No. 5643 has continued apace. John Dixon is seen here draining off the last water from the side tanks, which took rather longer than anticipated.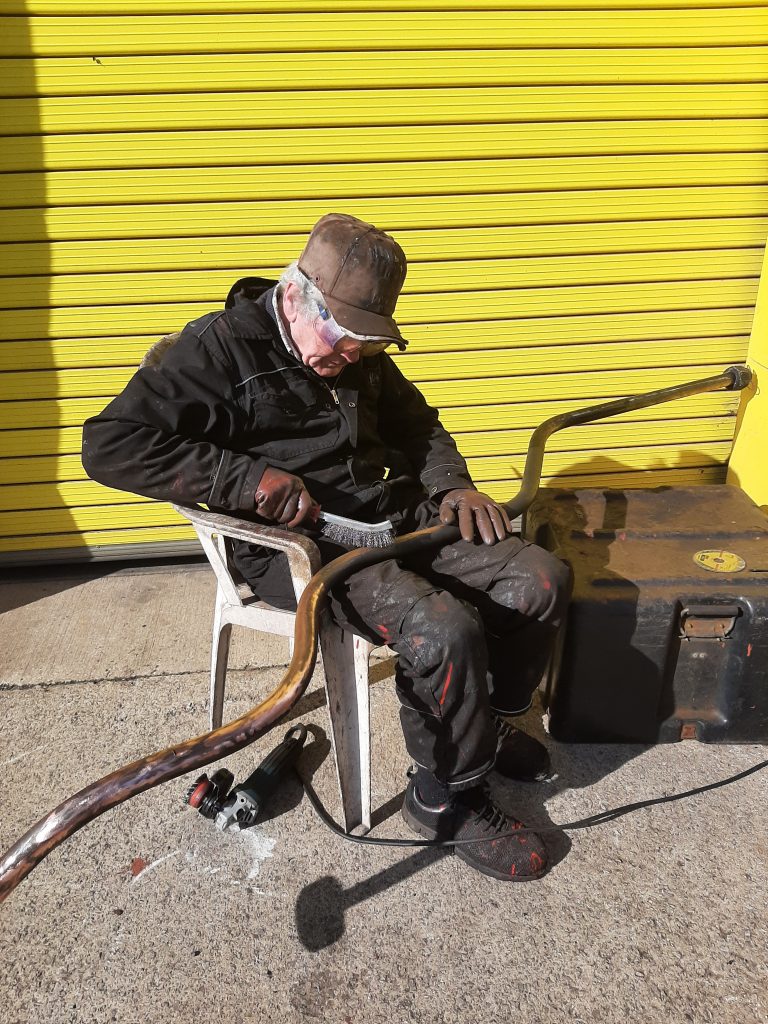 Fred resumed his familiar role of cleaning pipework and other dirty components.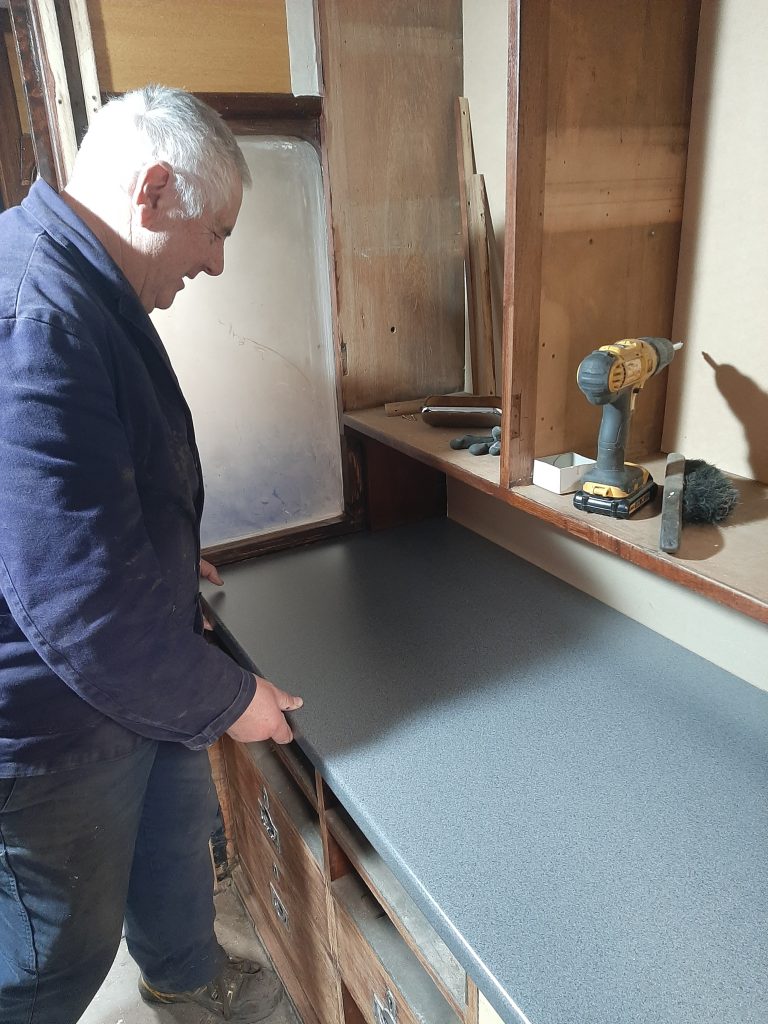 The second work top for the kitchen in Great Eastern Railway Royal Saloon No. 5 has been cut to shape and installed by John Davis (pictured) and Phil Bell. Meanwhile some structural work on the chaise longue has occupied Phil Burton. The toilet compartment has now received attention from Tim's paintbrushes and is now ready for the lower woodwork to be varnished.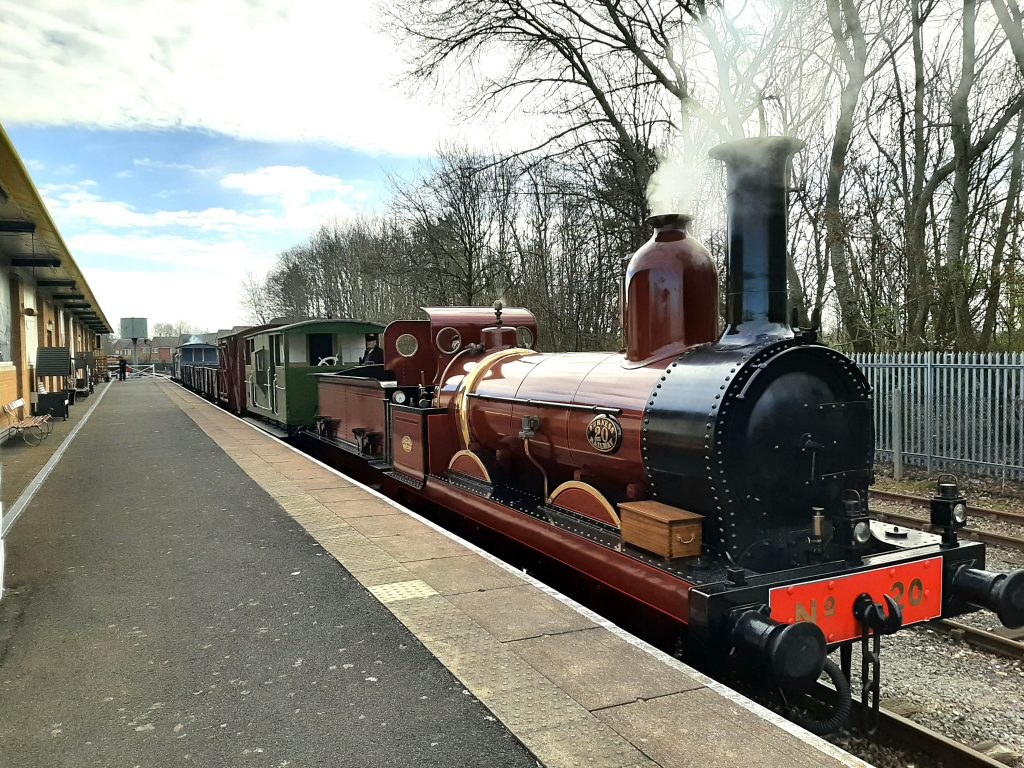 Furness Railway No. 20 took part in the Ribble Steam Railway's Spring Steam Gala over the weekend along with three other locos from the RSR's home fleet. FR 20 looked well with the demonstration freight train that was operated at the beginning of each day. Sam and John Dixon have kindly volunteered to work tomorrow to prepare FR 20 for its departure on Wednesday morning to Didcot Railway Centre, with Reid Freight due to arrive at 09.00.
Finally, the FRT's 'Austerity' 0-6-0ST Cumbria successfully underwent its 14 month cold inspection at Embsay and is due for the steam test tomorrow.