We've been back into full swing this week with plenty of activity to report.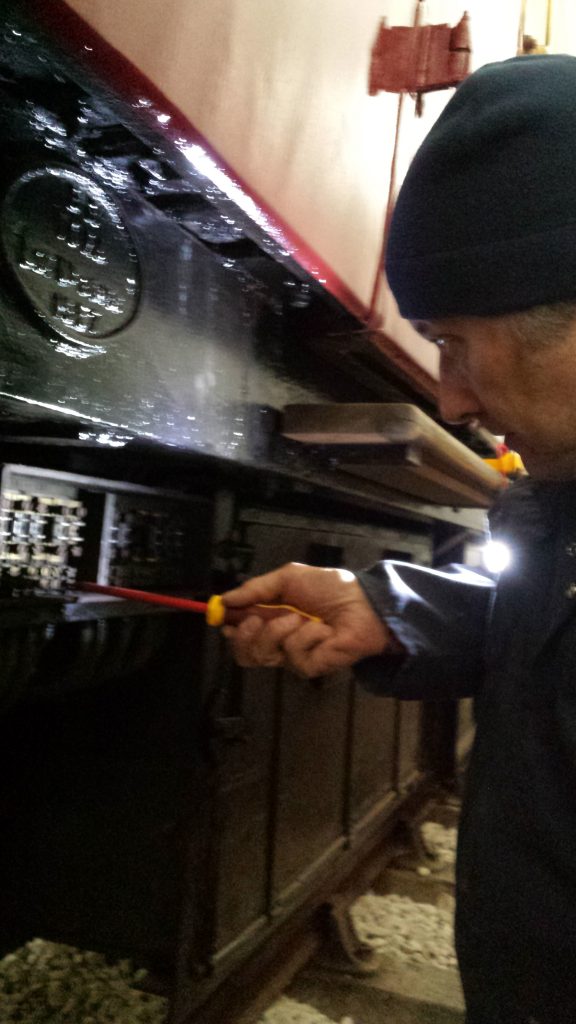 There has been more snagging work taking place on the RMB, with John Dixon tidying up the varnish where he has repaired the panelling, Mike has been doing some more testing of the electrics (seen here) and John Davis has been cleaning up the aluminium panelling.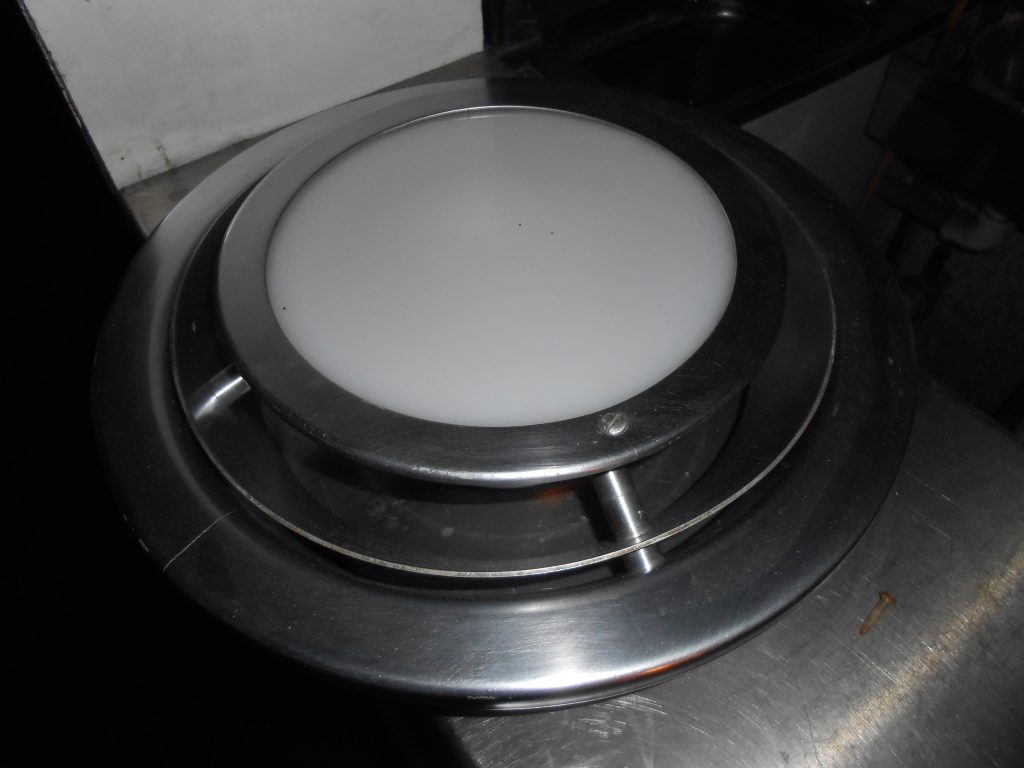 A newly polished ceiling light is also seen here ready for fitting. Tim and Fred have been back on the roof of the TPO vehicle, which has had a through clean up and just needs a final sweep before applying filler and primer where necessary. Howard has finished removing the yellow lining tape on the sides.
Ade has continued some reassembly of Caliban, with the sand boxes being lifted back into position. Howard has started to fabricate some new sand box covers.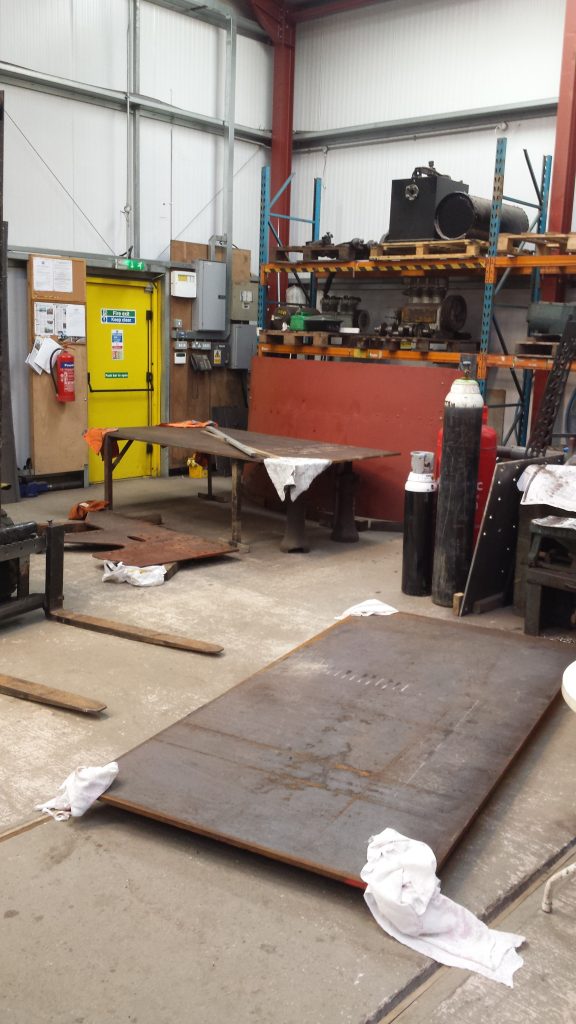 Keith took delivery of some new steel plate (from Brazil, apparently) and started cutting it in readiness to be stitched on to the front of Wootton Hall's tender chassis.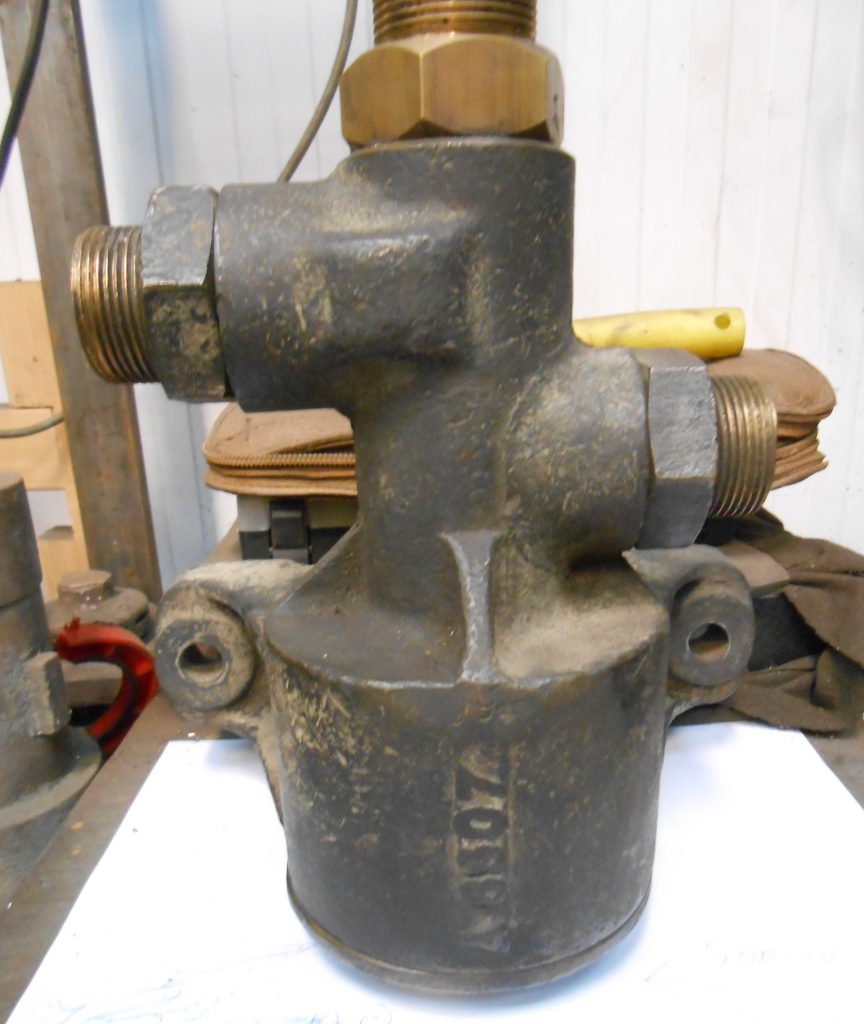 A second hand vacuum retaining valve has been obtained for Wotton Hall and kindly sponsored by one of our members.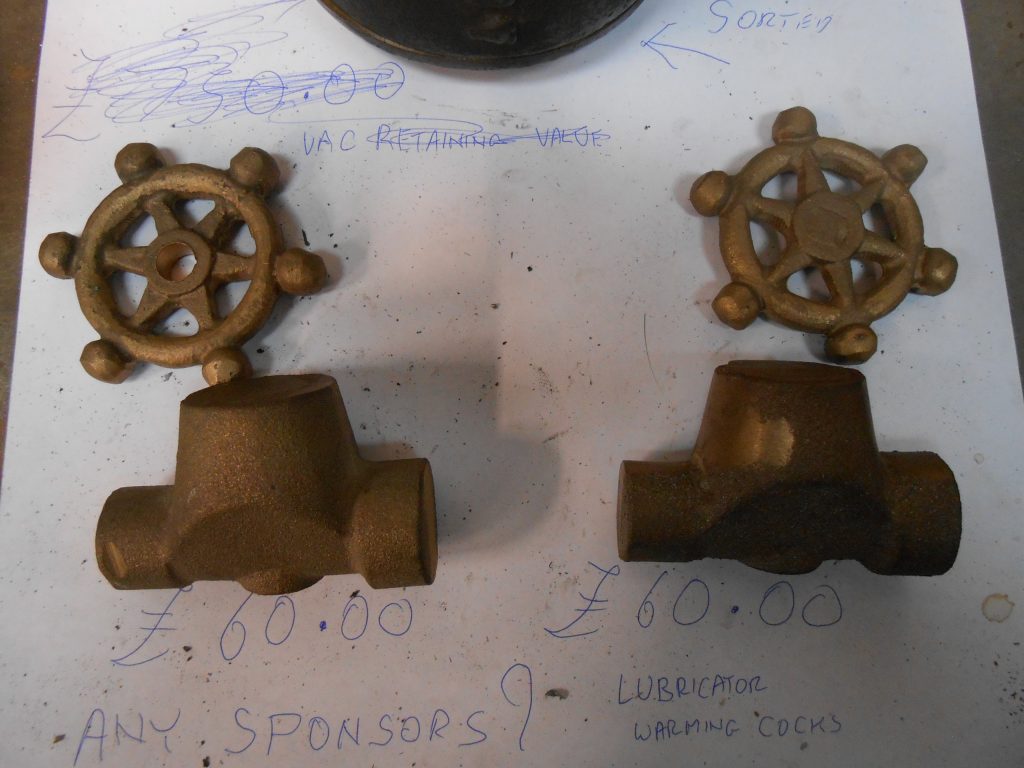 Two un-machined hydrostatic lubricator warming cocks for the Hall have also been purchased at £60 each and sponsors for these are also sought.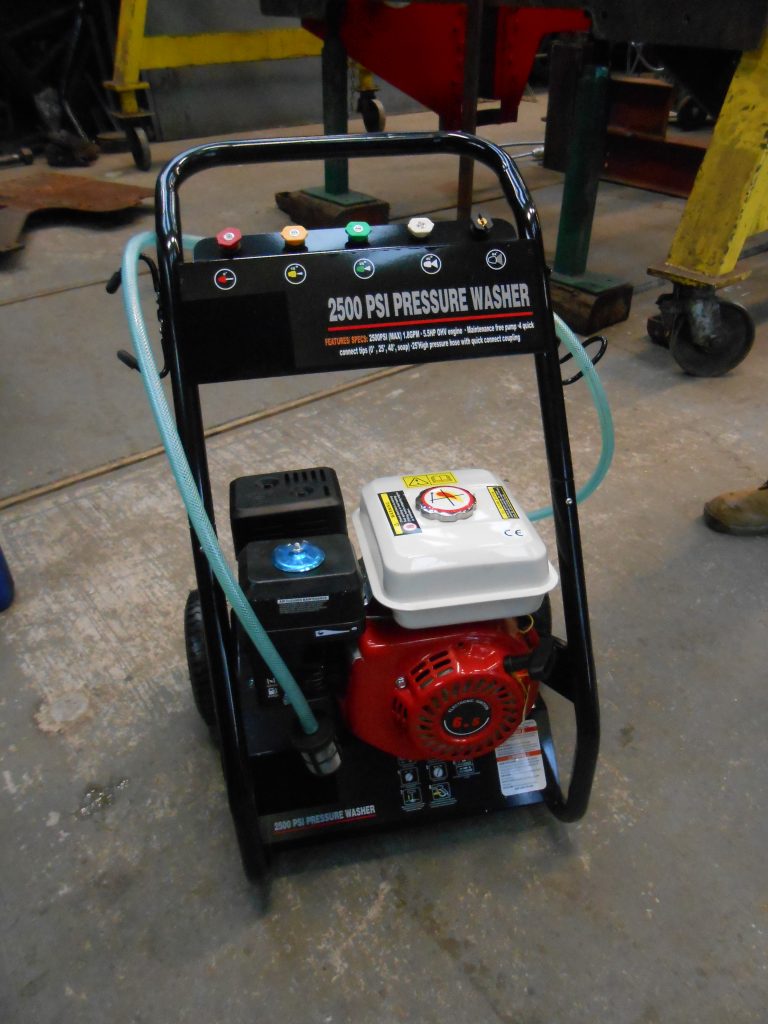 Quite some time was spent last Wednesday assembling the new petrol powered high pressure washer that was donated recently. This was in readiness for the visit tomorrow to Shildon for the preparation of FR 20 for its boiler survey on Friday. Despite actually reading the manual for once (!!) and applying the necessary oil and petrol, the engine refused to start. Fortunately, Ribble Rail's Jason Finnerty had a look at it and detected that there was no flow of fuel to the engine – it appears that the fuel filter was solid. Once a hole had been drilled in the filter, the engine worked fine!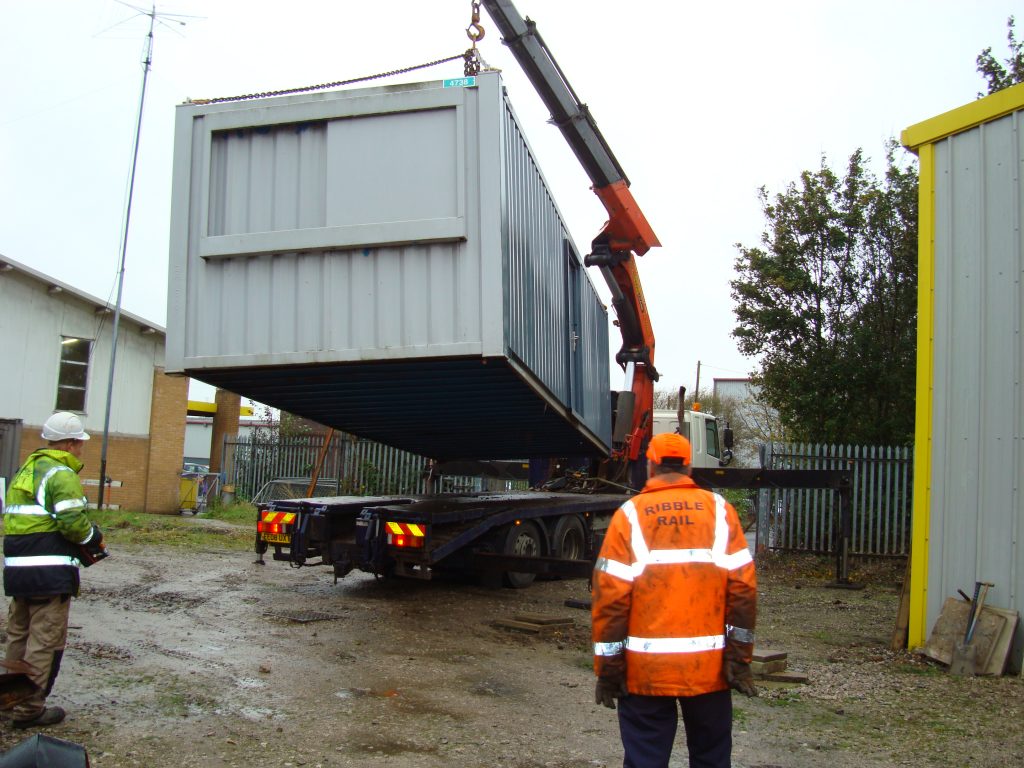 Saturday saw the long awaited move of the recently acquired mess room into its new resting place by the shed. Keith had laid out some supporting blocks, which John then deemed to be perfectly aligned(!), and the big Hi-ab lorry from JN Civils next door easily managed the job.
Just the electrics and the drain to sort out now. And maybe now we see a need to keep it grey, but paint the corner posts yellow?!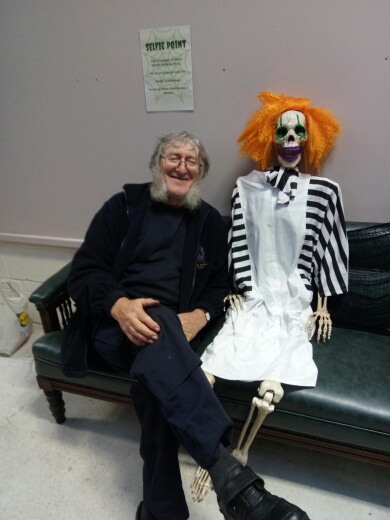 The weekend also saw the annual spooky trains at the Ribble Steam Railway, who created their own spook called Alan. The two Alans are seen here side by side – guess which is the spook!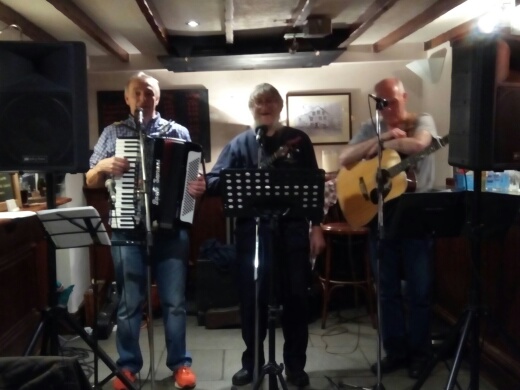 Live Steam reunited after a summer's absence from the music stage to perform at the Engine Inn at Cark – see another spooky photo or two!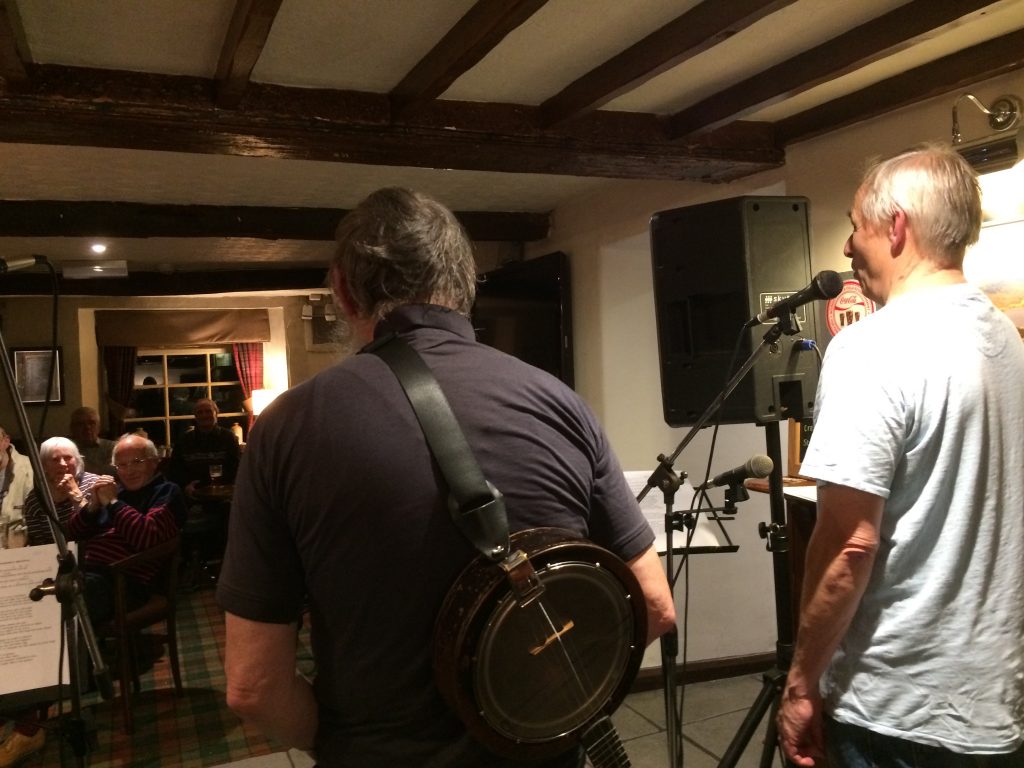 Everyone seemed to enjoy themselves and the band may well be back there for New Year's Eve.