The overhaul of Furness Railway No. 20 took a surprising new turn when, last Thursday, it was suggested that the locomotive should be made available for some filming for an edition of BBC's Antiques Road Trip, to take place yesterday – hence the blog is a little late this week.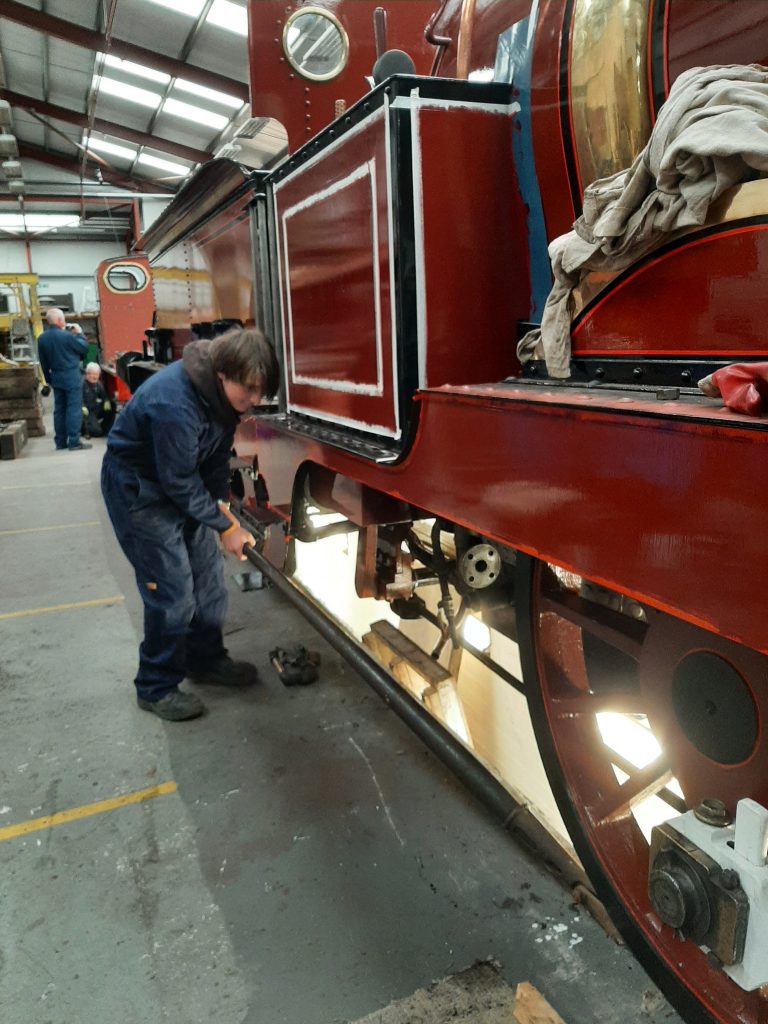 At that stage, the fitting of the engine's vacuum pipe had not been resolved. Last Wednesday, Matthew was given the task of moving the locomotive forward with a pinch bar to see whether the coupling rod would clear the latest position of the pipe. Unsurprisingly, others were also called on to assist before a full revolution of the wheels was achieved. And always it is wise to remember that it is best to check that all chocks have been removed to avoid deflating the confidence of the guy working the pinch bar!?!
John Dixon returned on Friday and Saturday to continue his quest to get the various pieces of pipe to fit, cursing the constrained space below the valance.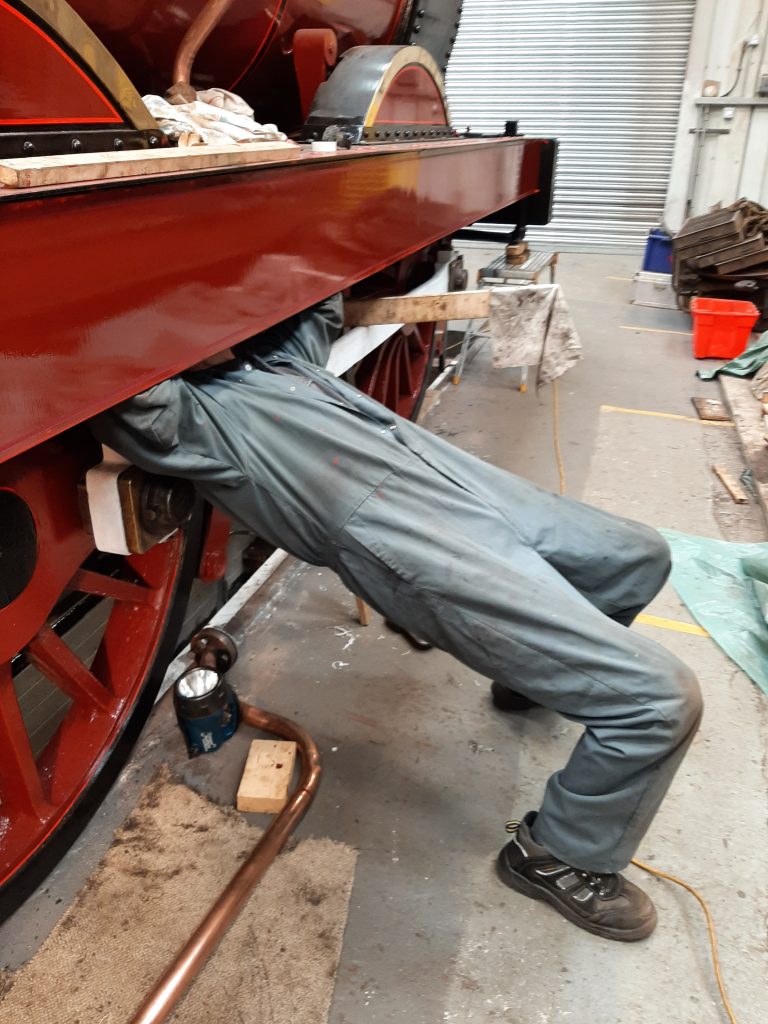 Eventually we all heard John exclaim loudly, "The gods are with us – the bxxxxxd fits!!" (Was that really our John?) Needless to say, relief all round.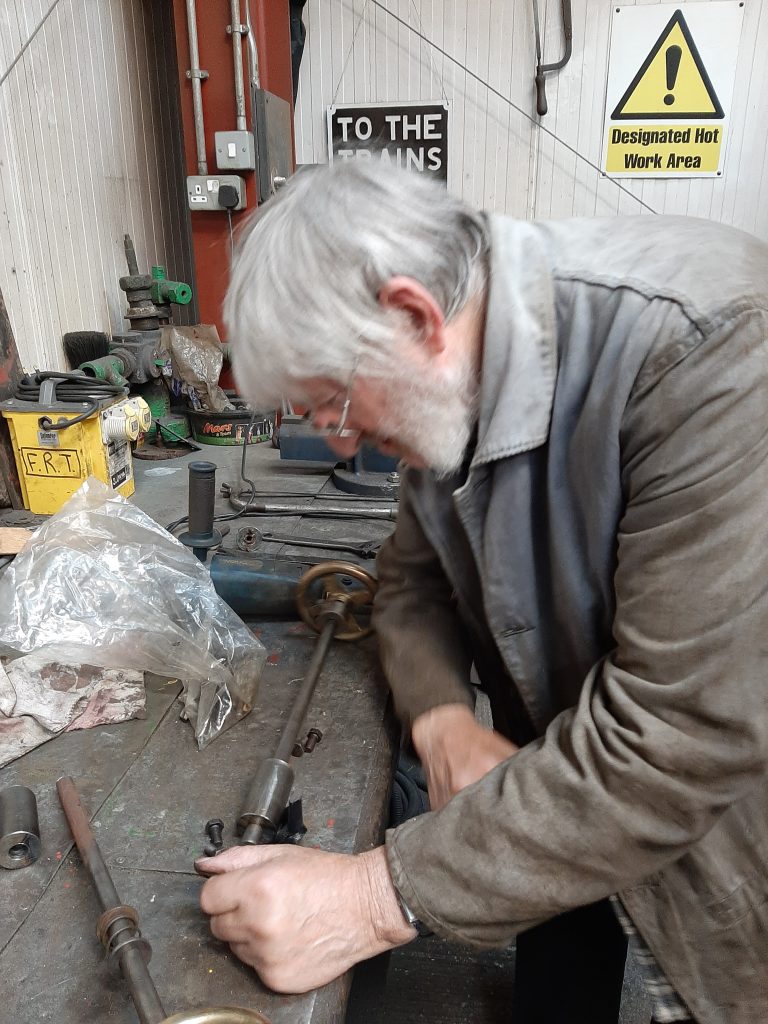 Alan has been busy with the assistance of Sam fitting the remaining pipework and fittings and working out how best to modify the existing handles and spindles to control the new injector steam valves from the cab.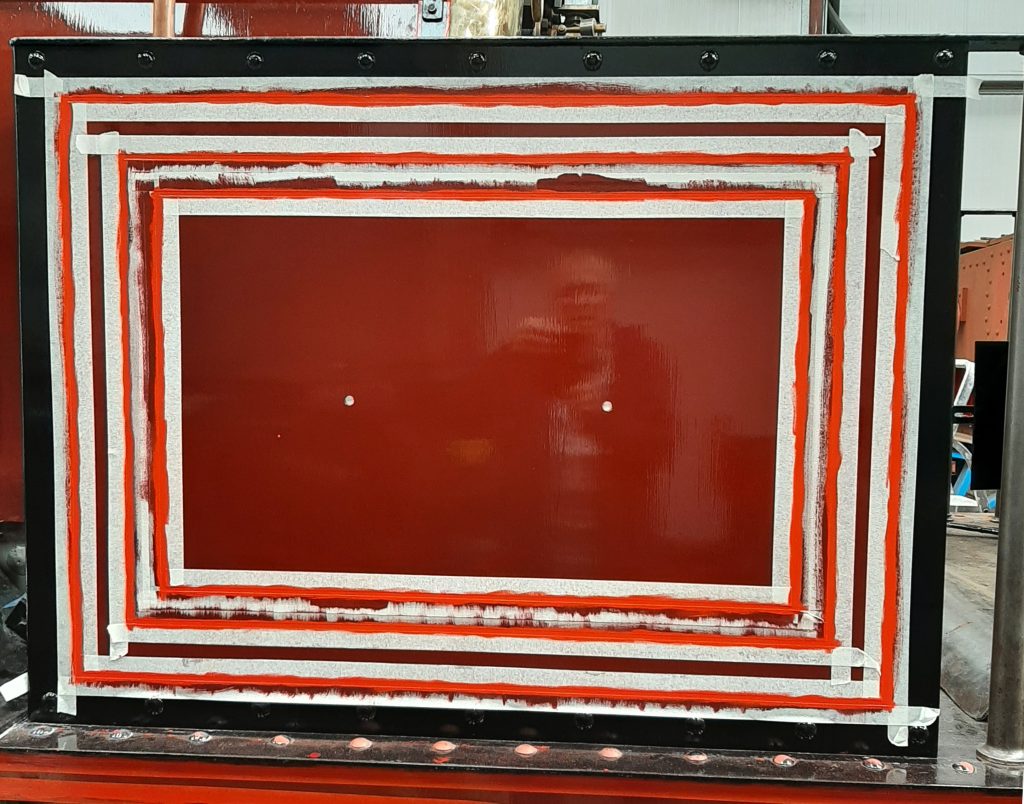 Tim also made an appearance on Saturday to try and complete the lining of the cab sides and valances in time for the filming. The complex pattern of masking tape on one of the cab sides can be seen last thing Saturday evening and then the reveal on Monday morning before the loco was pulled out of the shed.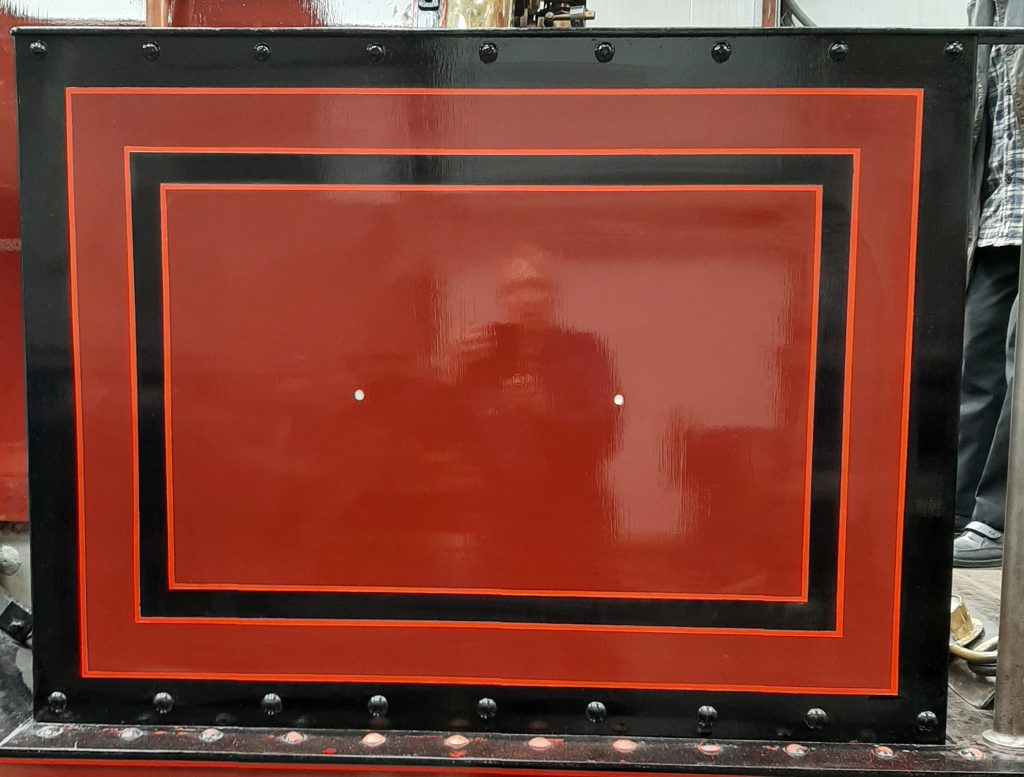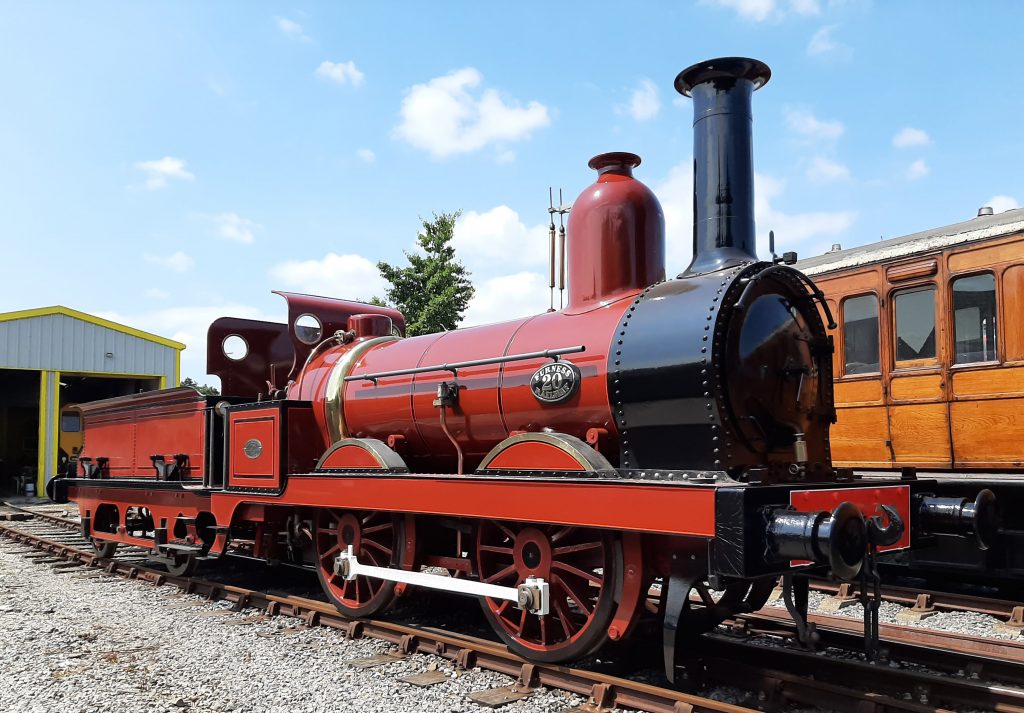 FR 20 was then pulled out of the shed into the outside world for the first time in many months alongside the FRT's Great Eastern Railway Royal Saloon No. 5.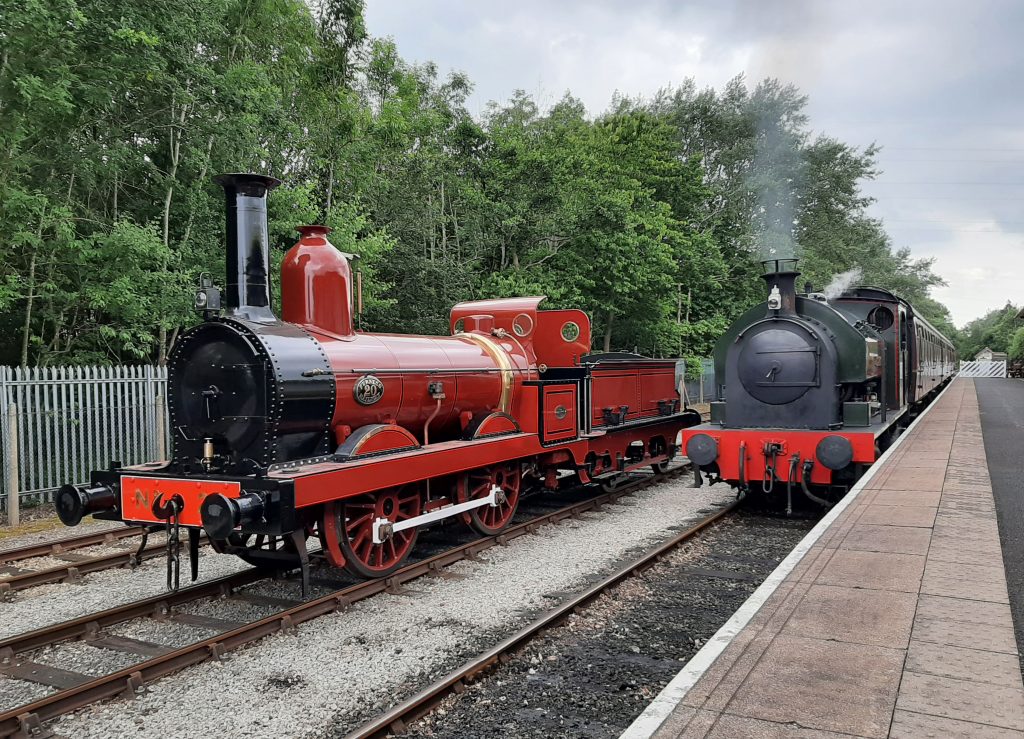 The programme's director then asked for FR 20 to be positioned on the centre road opposite the Riverside platform. Whether or not you will see FR 20 on the programme is debateable as most of the filming featured RSR's Bagnall 0-6-0 Courageous hauling a three coach train with Ade on the regulator.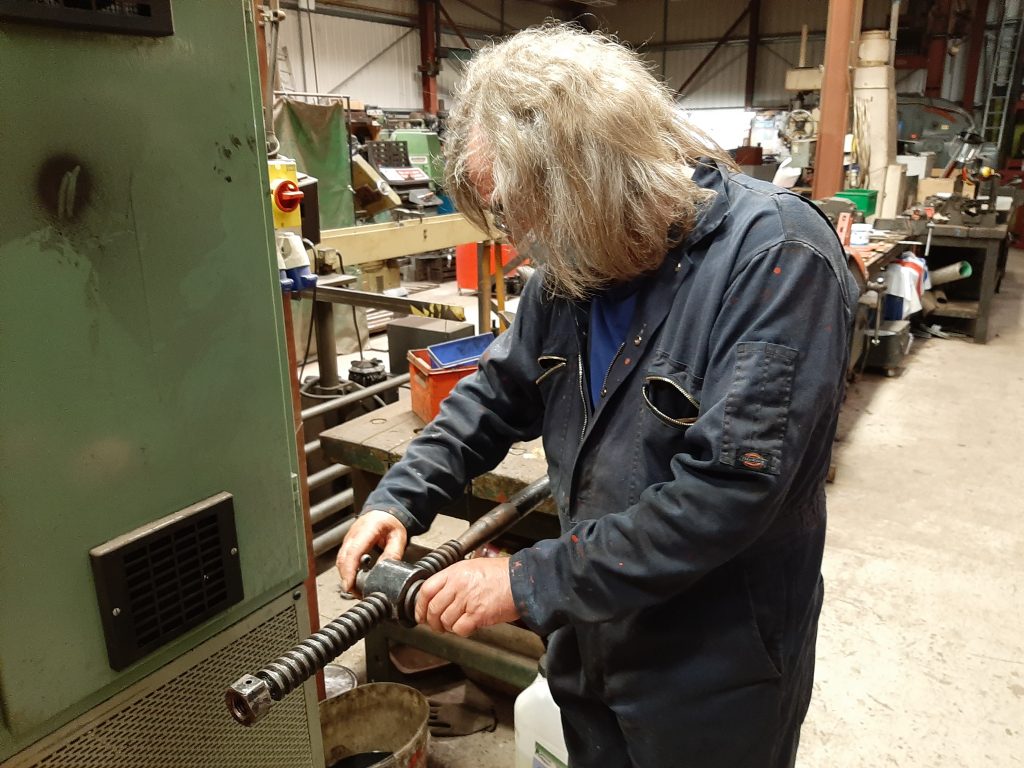 There has also been some work on Cumbria's components this week. Ade is seen testing the handbrake nut on the shaft. The general opinion was that there is relatively little wear on the screw, however, uneven wear was found on the lugs on the handbrake nut which could be the cause of the problems experienced with the handbrake.